Even though Scott Disick was spotted partying it up at Coachella with Kendall and Kylie Jenner, Kourtney Kardashian looked like she wasn't eager to give up her plans with her kids to go. And, we really can't blame her. Music festivals are known for being giant parties, and Kourtney is nearing the big 4-0. There's only so much partying a person can take.
The 37-year-old American reality television personality, actress, socialite, businesswoman and model was spotted picking up her children, Reign and Penelope, from singing class in Los Angeles.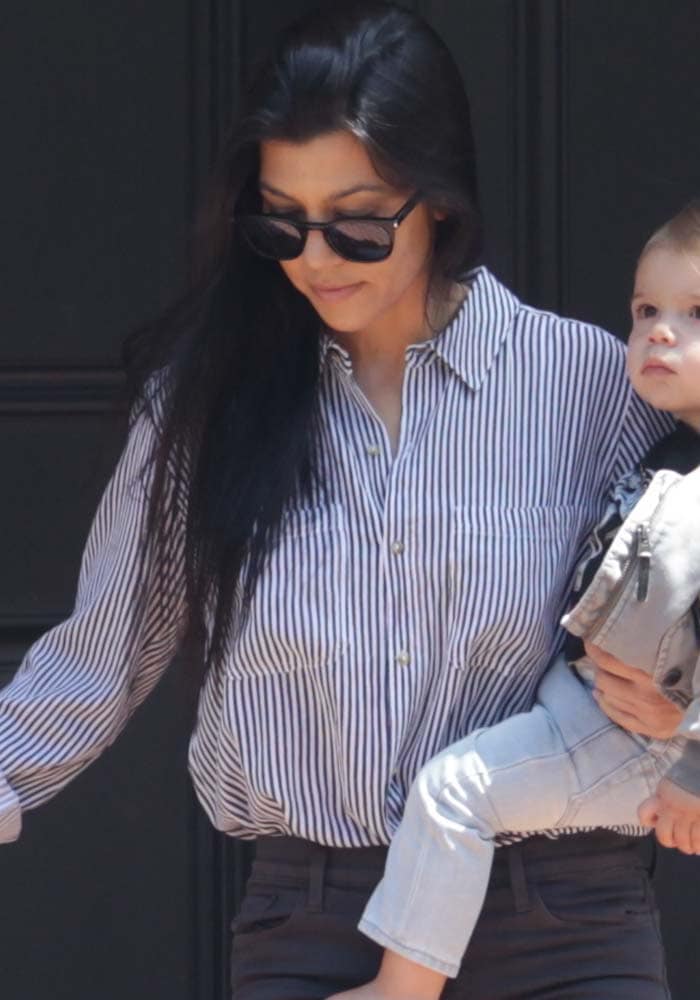 Kourtney in a striped button-up shirt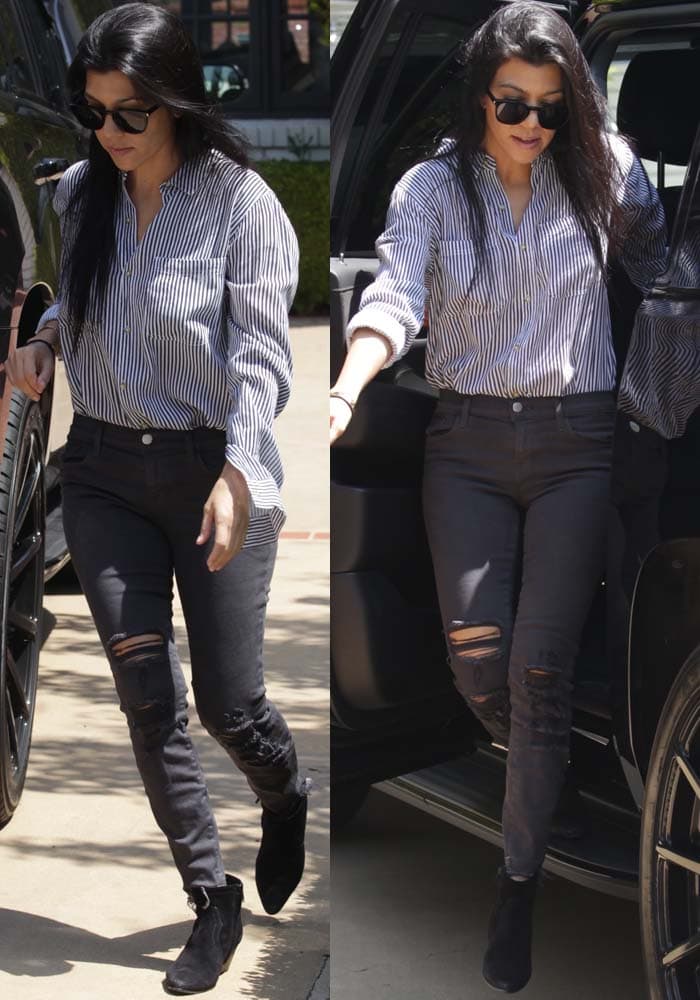 Kourtney Kardashian stays behind to look after her children Reign and Penelope in Los Angeles
Kourtney wore a striped button-up shirt with distressed skinny jeans from J Brand. The eldest Kardashian styled her errand day outfit with a Cartier bracelet, a sunglasses and boots by Saint Laurent.
Kourtney Kardashian turns to her favorite Saint Laurent boots for her errand day
Kourtney Kardashian picks up her kids from singing class in Beverly Hills on April 14, 2016
Kourtney was later photographed going into a studio presumably to shoot interview clips for the upcoming season of "Keeping Up With the Kardashians." The reality television star didn't bother to change out of her outfit, and just tossed her hair up into a messy ponytail.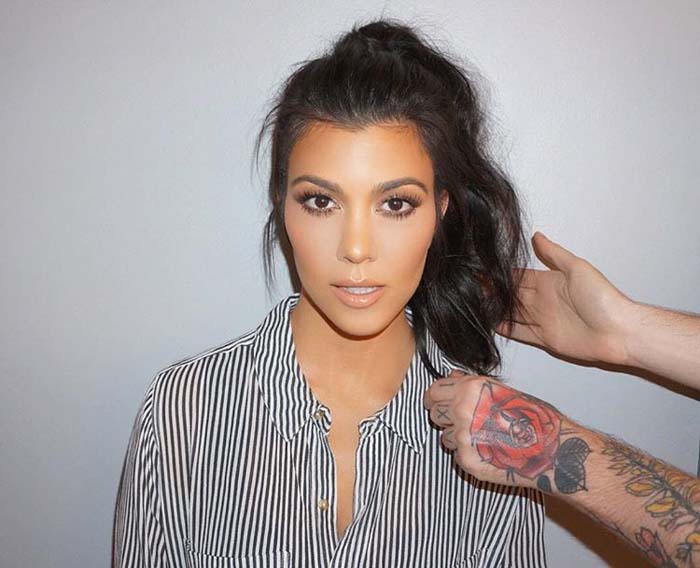 Kourtney Kardashian gets all glammed up as she shoots interview clips for the latest season of "Keeping Up With the Kardashians"
Grab Saint Laurent suede boots similar to the Kourtney's at Barneys New York and Saks Fifth Avenue.
"Wyatt" Suede Star Western Bootie in Black, $995 at Barneys and Saks
Credit: Kourtney Kardashian's Instagram / WENN