Another breakup, another well-earned revenge body. Kourtney Kardashian has been spending a lot of time in the gym after news broke out of her split with 9-year-long partner Scott Disick.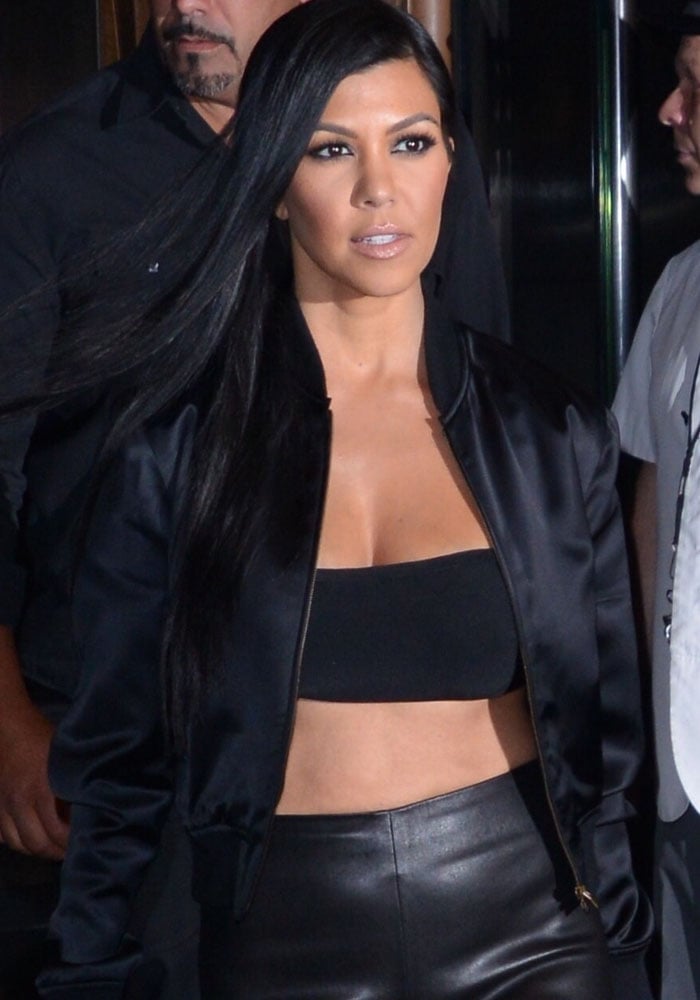 Kourtney Kardashian leaves the Trump Soho New Hotel for a night out in New York on September 15, 2015
Recently, Kourtney had a chance to flaunt that new body as she emerged from the Trump Soho Hotel in New York to have dinner out with her sister Khloé.
Kourtney's mom, Kris Jenner, shares her support for Kourtney's former man as the momager shares that she treats Scott like her own son.
Kris says that she thinks Scott is a good dad and that he loves Kourtney very much. However, she was not in a position to tell Kourtney what to do.
Kourtney Kardashian flaunts her abs in an all-black outfit featuring Balenciaga leather pants
Kourtney flaunted her killer body in a pair of Balenciaga leather pants with a black bandeau and satin jacket. The mum-of-three showed off her sexy feet in zippered heels to complement her all-black evening outfit.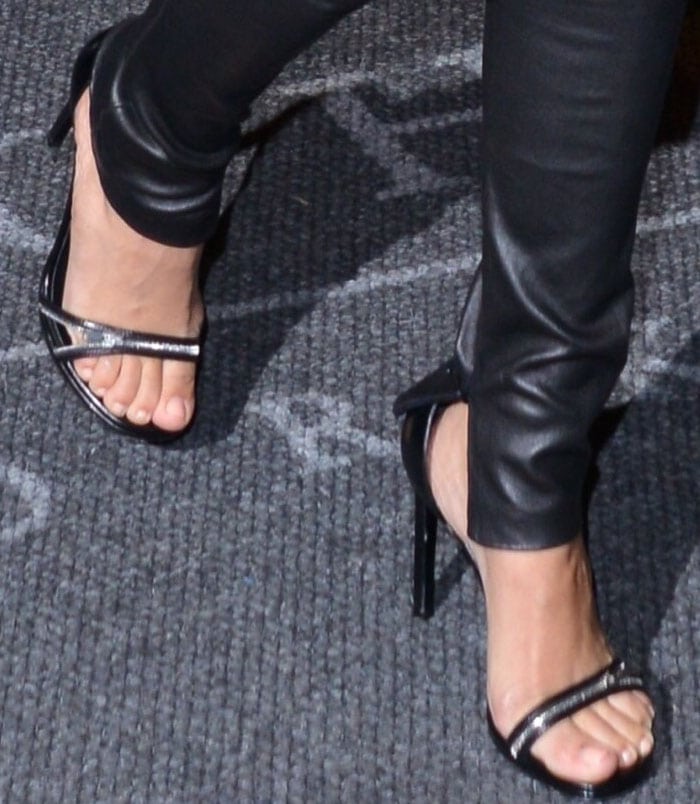 Kourtney Kardashian's sexy feet in black shoes with zipper detailing
We couldn't ID the shoes, so we did the next best thing: went browser window shopping for other gorgeous zipper-embellished heels.
To check out our hand-picked pairs, just scroll down:
Black Faux Leather Zipper Accent Ankle Strap Heels, $20 at CiciHot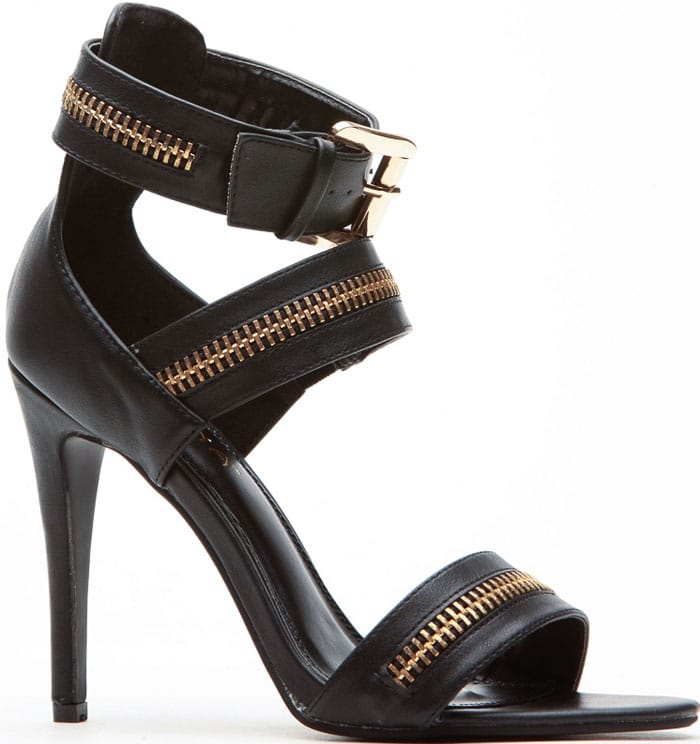 Guess Kainda Heels in Black Leather, $25.00 – $104.99 at Amazon
Celena Sandals in Black, $10 at JustFab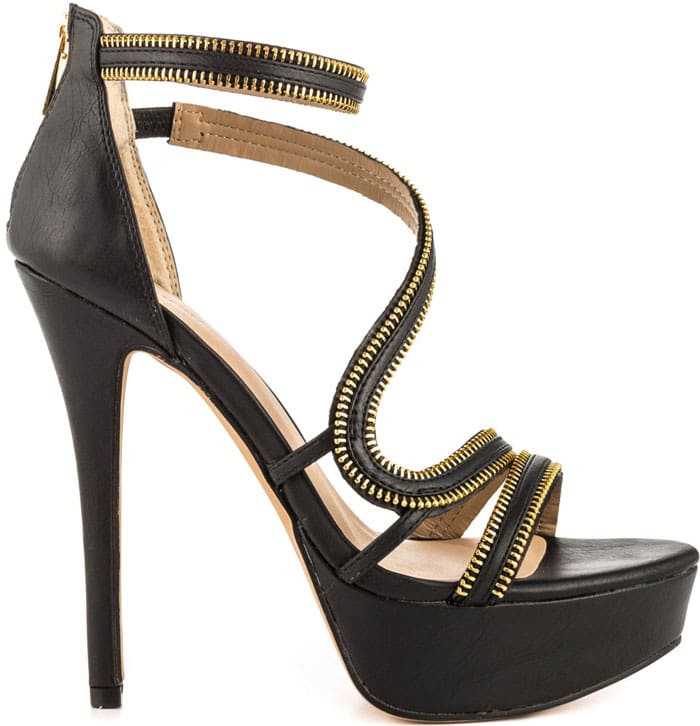 Credit: Got Pap's Youtube / TNYF / WENN