Another day, another Kardashian-Jenner controversy. It has only been two days since Kylie Jenner's blackface controversy, wherein the 17-year-old uploaded an allegedly racial photo on her Instagram account that caused quite a stir among netizens, but the reality TV star already seems determined to show the public that she remains unfazed.
The youngest of the Jenner girls stepped out to attend Easter service last Sunday with sister Kendall and the rest of her family in tow – but what caught our eye was the presence of her rumored beau, 25-year-old rapper Tyga, and his son from ex-fiancé Blac Chyna. Was this Tyga's way of showing his support for his 17-year-old girlfriend?
Not only had Kylie fortified herself with her loved ones, but she also made sure to dress impeccably (as usual) for her first public venture after her Instagram mishap. Kylie dressed in a white paneled crop top, which she wore with a high-waist pair of sky blue jeans, cateye sunglasses, and a Saint Laurent Baby Sac de Jour tote. Kylie made sure to put an exclamation point to her outfit by donning a pair of the elusive Louboutin Impera in white, which quickly sold out after it was released last year.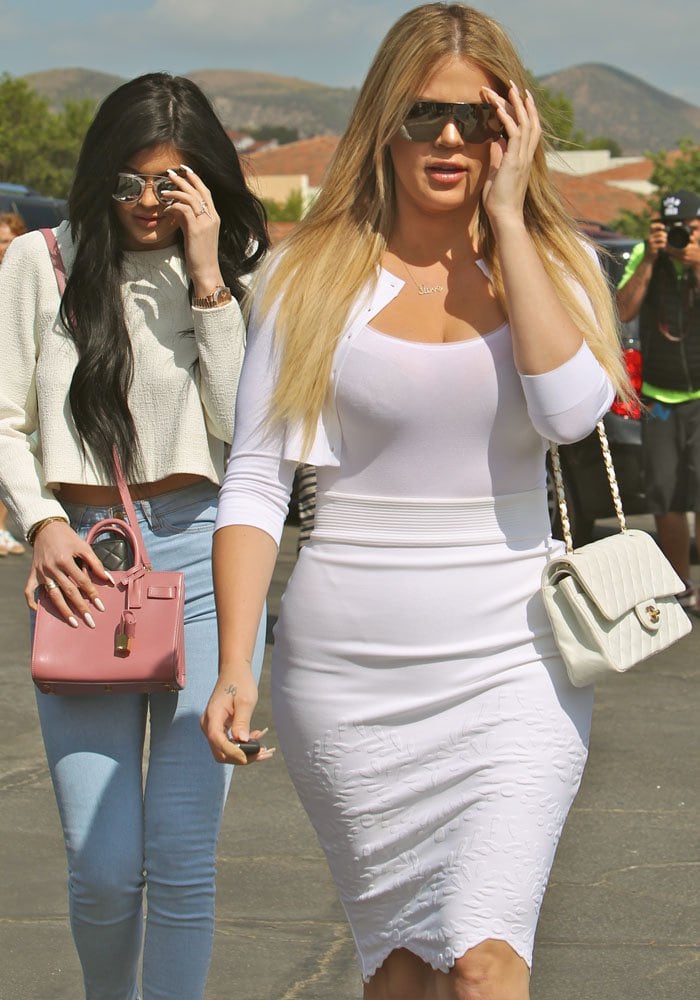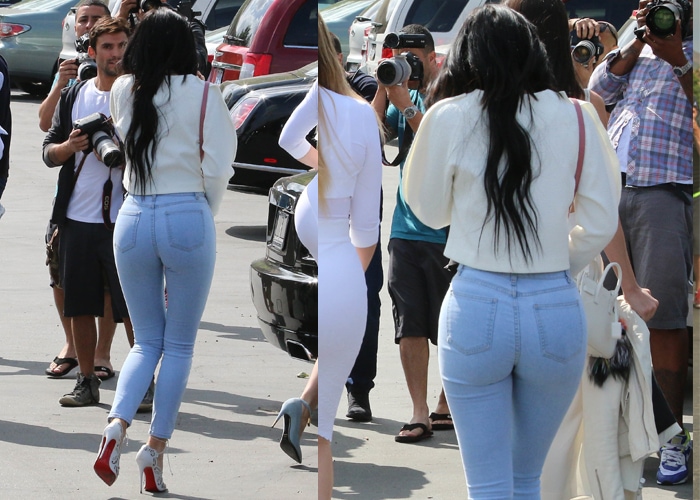 The Kardashian-Jenner family attend Easter service in Woodland Hills on April 5, 2015
Kylie was quick to appease the angry comments posted on her Instagram by changing the original caption, stating that her appearance was due to black light. Kylie inferred that the alleged racial message was not the intention of the creative team behind the photoshoot.
While it's true that our eyebrows shot up at the appearance of supportive boyfriend Tyga, we were quickly distracted by Kylie's gorgeous Louboutin pair. Too bad they've all been snapped up though. But no worries, we come bearing alternatives. Check out our finds at Net-A-Porter and Neiman Marcus:
Christian Louboutin 'Impera' Lace-Up Red Sole Pump in White, $1295
Alaïa Laser-cut Leather Sandals, £892.17
Manolo Blahnik 'Rogustta' Lace-Up Point-Toe Pump in White, $825
Giuseppe Zanotti White Leather Studded Lace Up Pumps, $1,495
Credit: VALPO NNEWs/WENN