Lady Gaga was spotted leaving her hotel during London Fashion Week wearing a pair of Alexander McQueen booties and a huge floral embellished headpiece. She donned a green velvety dress, gold embroidered leggings, and pointed lace up booties in green. Her huge flower covered helmet topped off the entire look.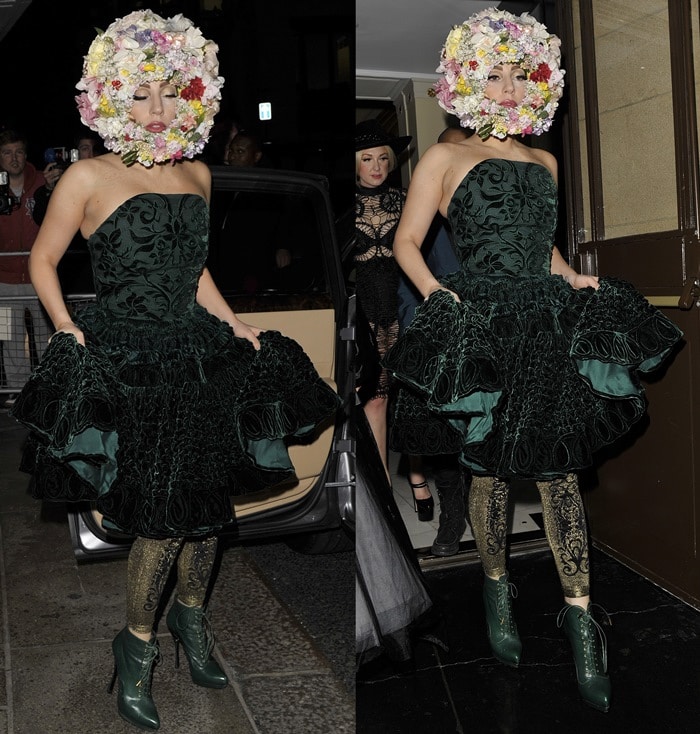 Lady Gaga leaving her hotel wearing a green dress and a headpiece made of flowers on her way to the Philip Treacy catwalk show during London Fashion Week in London on September 16, 2012
The fashionista superstar could have went with her signature curved heel wedge or cutout platforms in extreme shades of gold or silver, but instead she opted for an exceptionally ugly pair of Alexander McQueen ankle boots. They feature pointed toes, gold metal eyelets and green lace-up fronts.
While this style has sold out online, you can browse the latest from Alexander McQueen at Neiman Marcus and Zappos.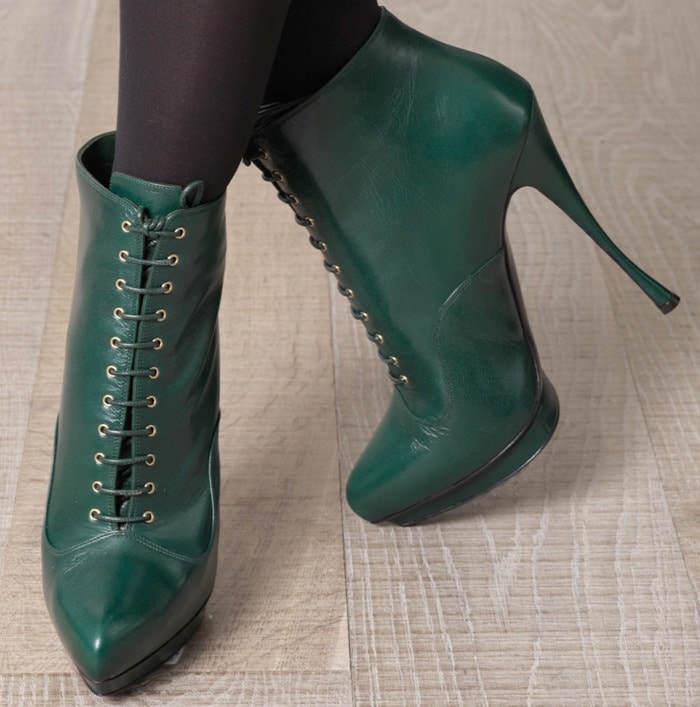 Alexander McQueen Laced Bottle Green Shoe Boot, $1395
Do you find Gaga's heels bold and beautiful? Or a bit too bizarre?
Credit: Will Alexander/Stuart Castle/WENN