Lady Gaga is called many things, but she is never labeled a snob. The eccentric artist always makes sure she has time to appreciate her fans. She is currently promoting her new single, and just the other day an army of supporters gathered outside Chateau Marmont Hotel to see their idol.
Of course, Gaga did not disappoint. When leaving her hotel, she stopped by her fans to chat, take pictures, and sign autographs.
Lady Gaga meeting fans outside Chateau Marmont in Los Angeles on August 17, 2013
Although Gaga has been toning down her look lately (no more kooky headdresses and outrageous hairstyles), she still makes sure her getups are mixed in with fierce elements like her Balenciaga Fall 2013 cracked-effect sweater and her mismatched Balenciaga pumps.
Strangely, though, we think that her mismatched shoes do not look weird at all. They actually seem perfectly in sync with her whole ensemble! What do you think?
Marbled-effect sweater from Balenciaga's Fall/Winter 2013 collection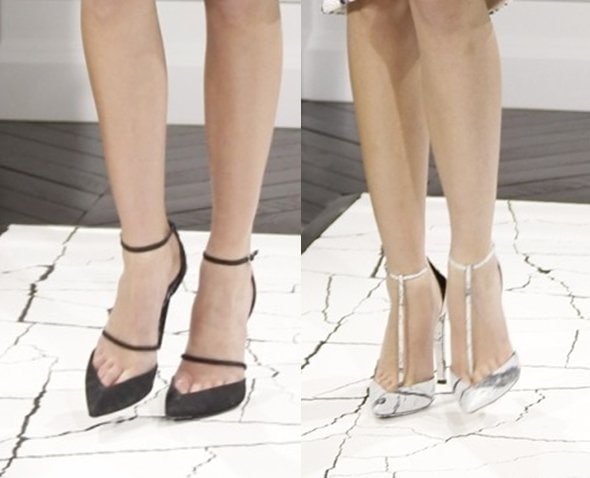 Balenciaga pumps from the Fall/Winter 2013 collection
Unfortunately, these fierce pointy-toe pumps are not yet available online. We did, however, find you this great alternative at Amazon that has a similar t-strap design and also features a nice textured look.
Rachel Zoe 'Franco' T-Strap Pumps, $325
Credit: Cousart/JFXimages/WENN/Balenciaga