Lea Michele never used to be the first person to come to mind when we thought "fitness buff." But, somewhere along the way, the chubby girl from "Glee" started losing weight, toning up and replacing her usual Instagram posts with pilates and cycling photos.
It wasn't an effortless start when Lea took to serious working out, but fast forward to a few years later and she now has a Shape Magazine cover to call her own.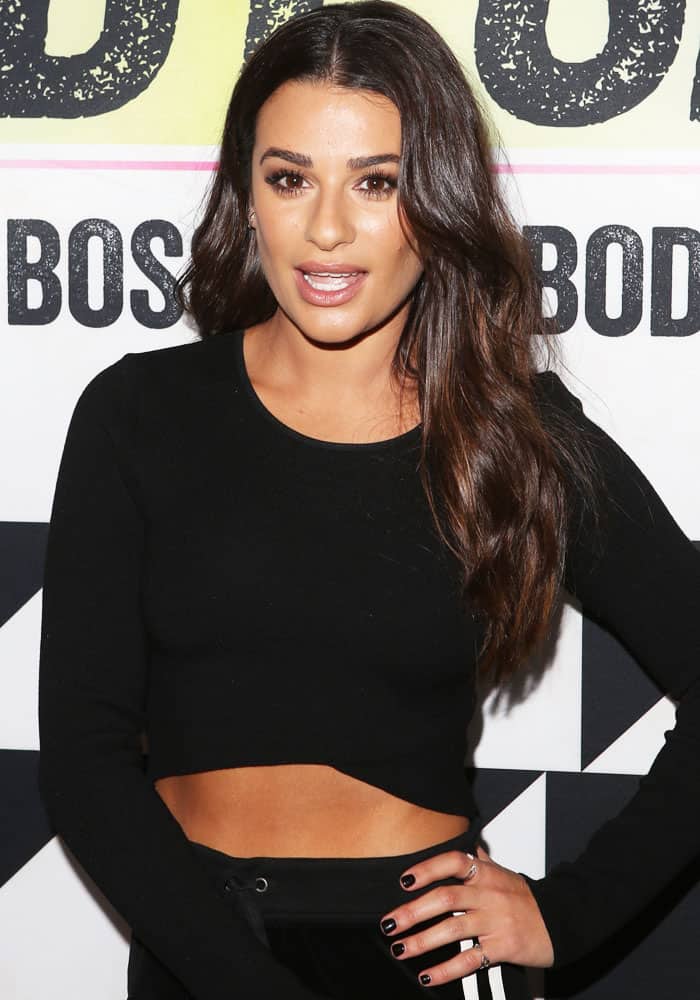 Lea Michele at Shape Magazine's fitness event "SHAPE Body Shop" at Center415 in New York on October 22, 2016
As the November cover girl, Lea attended Shape Magazine's "SHAPE Body Shop" event to meet her fans and talk about what her fitness journey has been like.
Lea went for the glammed up version of athleisure in a pair of striped sweatpants, a black crop top by RVN and a jacket by Moschino. The actress finished her look with a pair of Saint Laurent "Paris" pumps in black suede.
Lea cranked up the glam in her athleisure look with a pair of Saint Laurent "Paris" pumps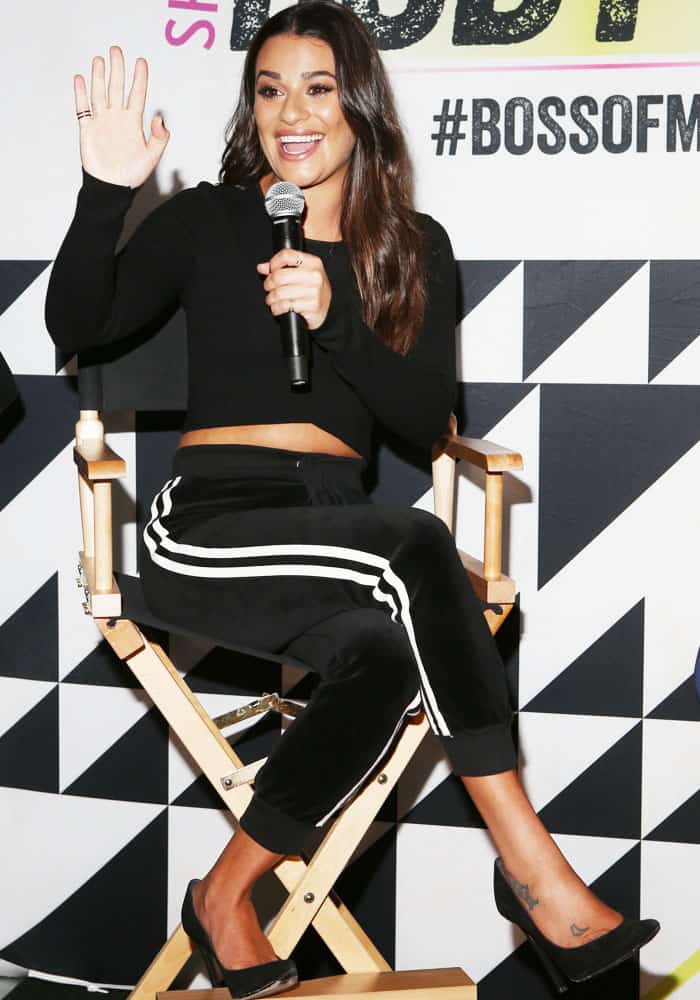 Lea sits down to chat share her fitness journey with fans
Lea said she hasn't always been the type to appreciate working out. It was only when she moved to Los Angeles that all the trailer food on set started to make her gain weight, so she eased into the world of fitness through yoga.
Fast forward to a couple of years later, Lea is now constantly alert for new types of exercises, with her latest obsession being MTR. The actress still credits most of her weight loss to pilates and cycling.
Shop the classic Saint Laurent "Paris" pumps at Neiman Marcus, Ssense, Farfetch, Barneys New York, Forward and Saks Fifth Avenue.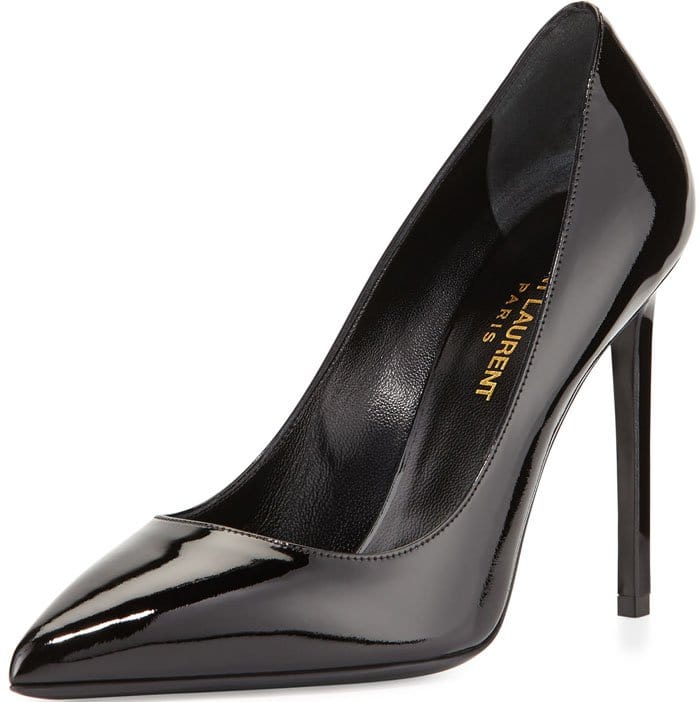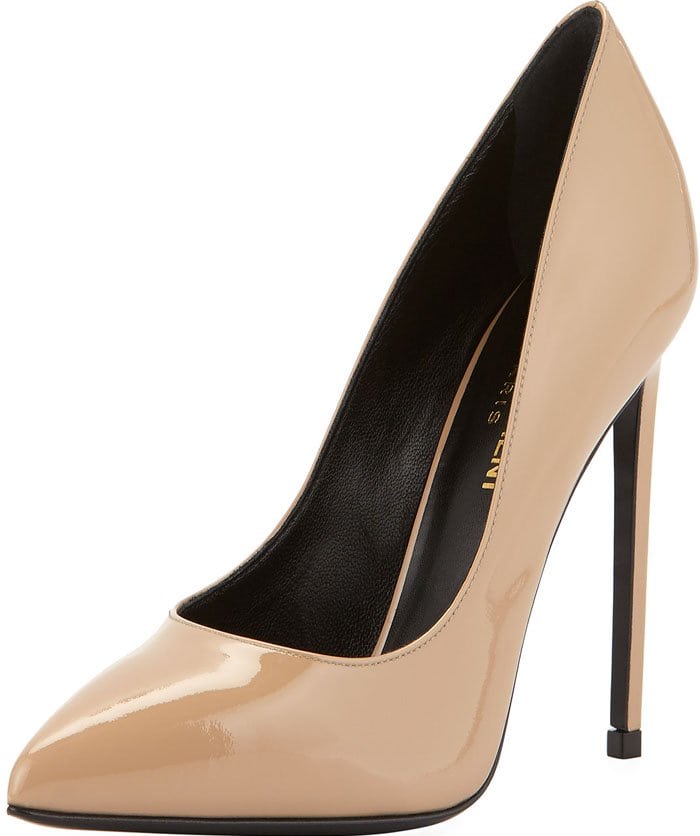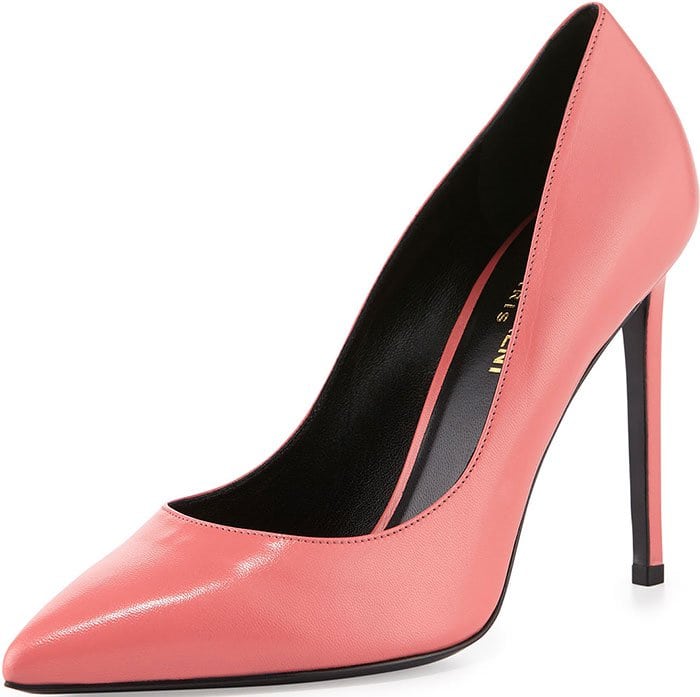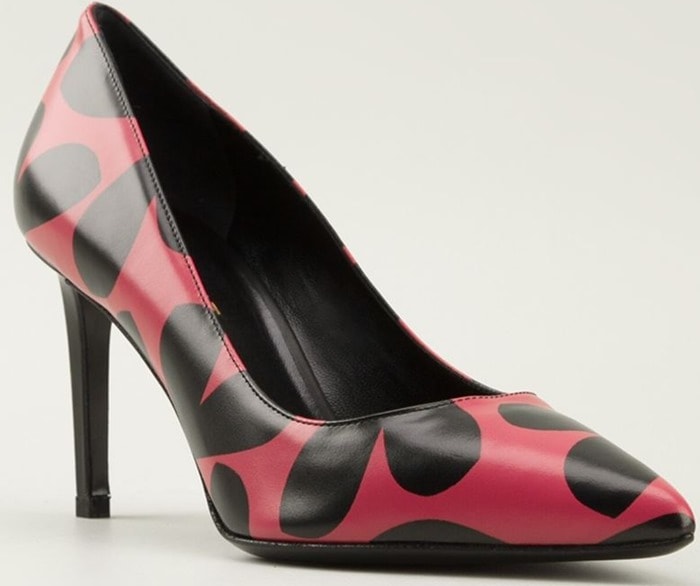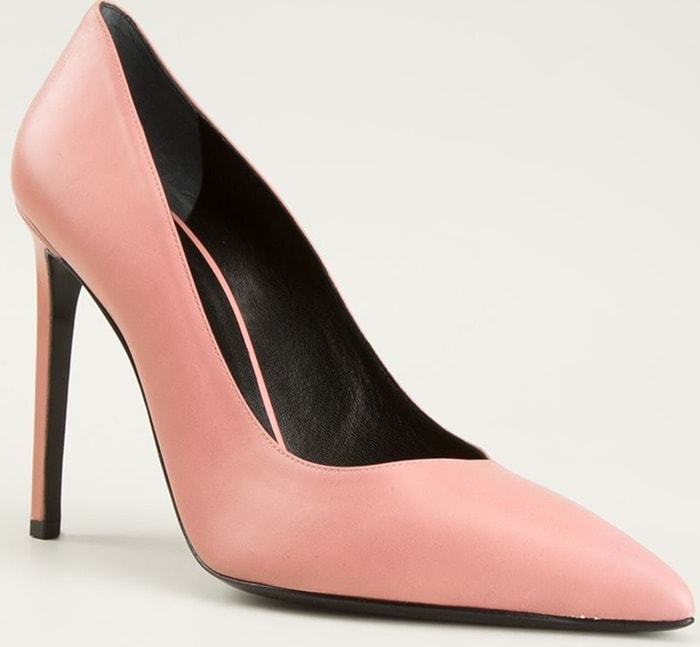 Saint Laurent "Paris" Patent Leather Pump in Black, $490 – $795 at Neiman Marcus, Ssense, Farfetch, Barneys New York, Forward and Saks Fifth Avenue
Credit: Derrick Salters / WENN