As if her job didn't require spending a lot of time in the gym already, Lily Aldridge has taken on another task to keep her fit: motherhood.
Lily took her adorable daughter, Dixie Pearl Followill, to a fun lunch with her BFF Alessandra Ambrosio. They ate at Au Fudge, which is Jessica Biel's recently launched kid-friendly restaurant.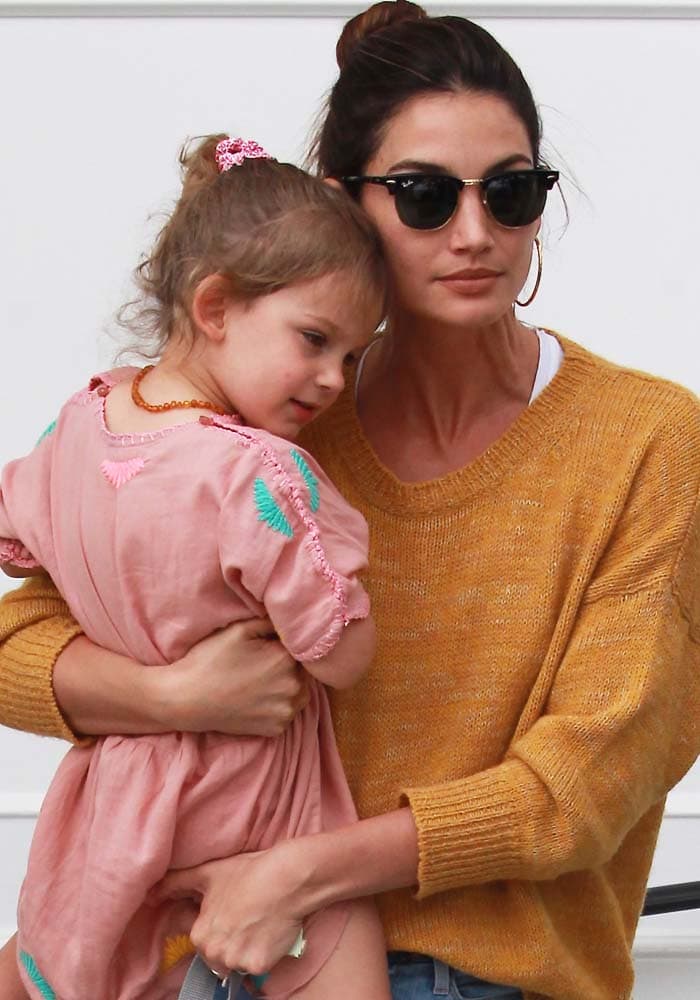 Lily Aldridge leaving Au Fudge, after lunch with model friend Alessandra Ambrosio, in Beverly Hills on March 30, 2016
Lily wore a cozy looking pullover by Isabel Marant which she paired with washed jeans from Frame (available at Shopbop). The model polished her look with the Ray-Ban "Clubmaster" sunglasses (available at Nordstrom), Stuart Weitzman "Grandios"' suede boots, and a backpack from Nik's Naks (which is probably her daughter's).
Lily Aldridge matched her Isabel Marant pullover to her Stuart Weitzman 'Grandiose' suede boots
Lily adorably ran after her daughter, who unknowingly walked out to a bevy of photographers, and escorted her back inside the restaurant until their car came.
It's a good thing she is used to those heels — chasing after toddlers in those boots must be difficult. Oh, the price a mom has to pay for staying chic.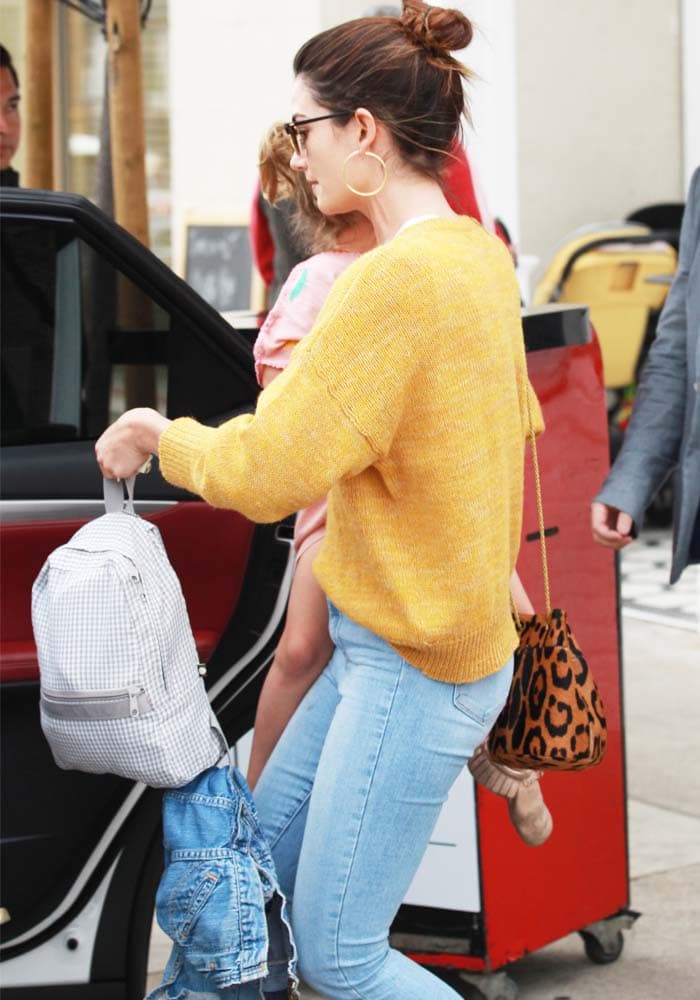 24/7 duty: Lily Aldridge escorts her daughter into their awaiting car after having lunch at Au Fudge
The Victoria's Secret model also took her daughter to Disneyland with Taylor Swift recently, uploading a photo with the caption, "Best day ever."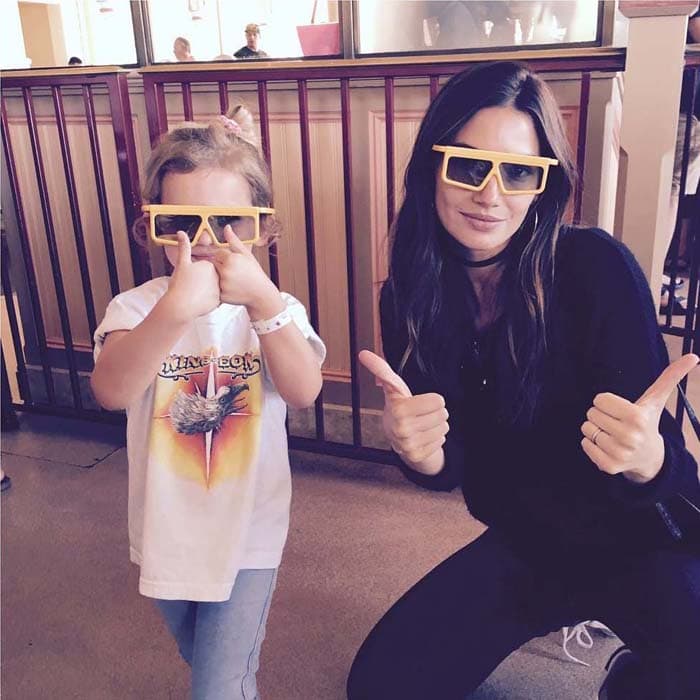 Lily Aldridge takes her daughter, Dixie Pearl, to Disneyland
Grab Lily's mommy-friendly heeled boots from Stuart Weitzman at Shopbop, Zappos, Nordstrom, Net-A-Porter and Neiman Marcus.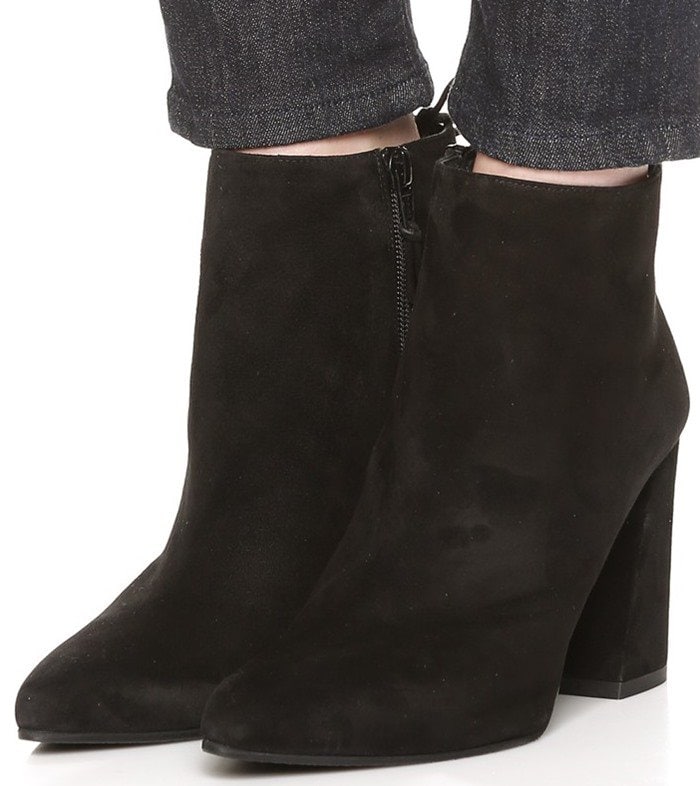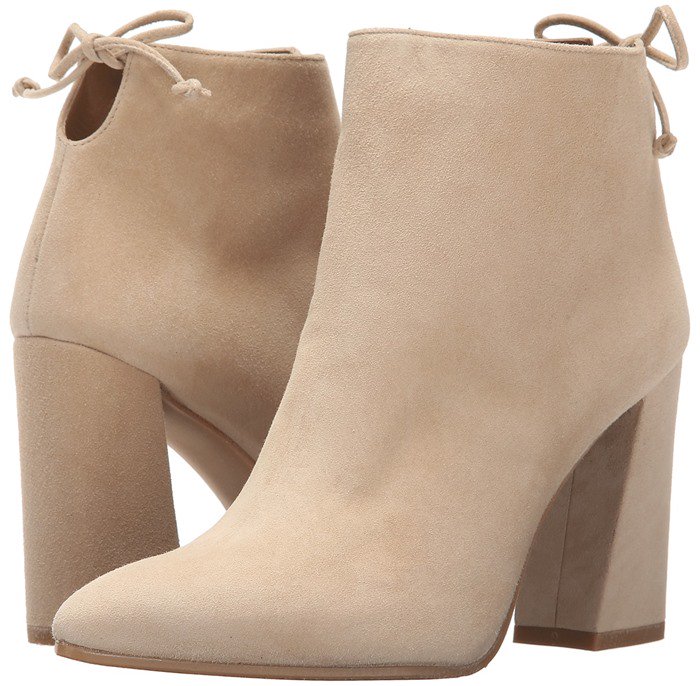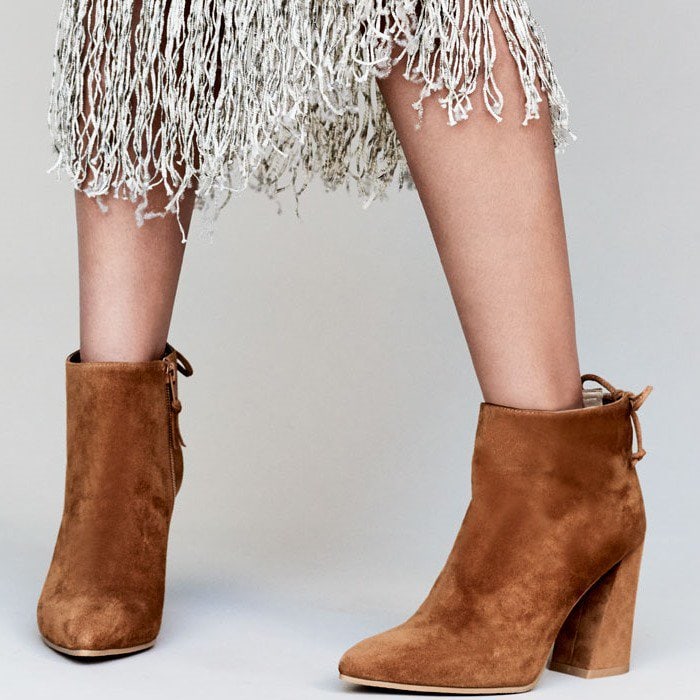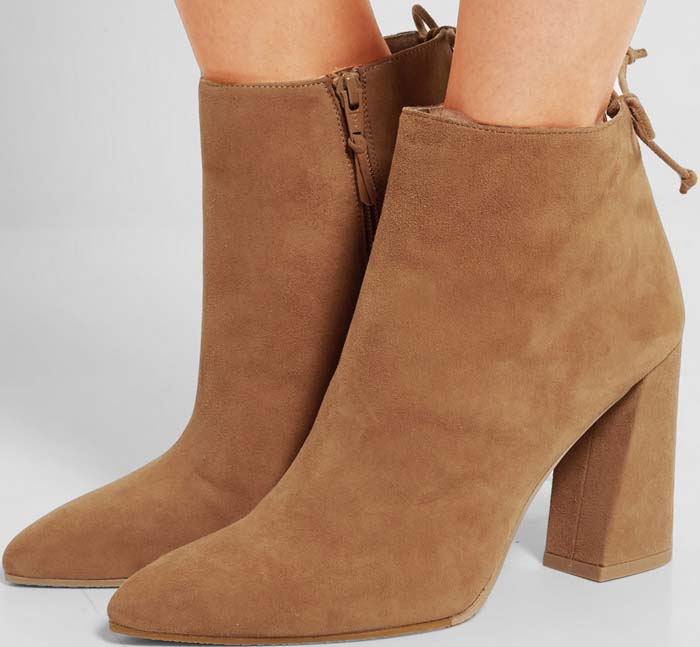 Stuart Weitzman 'Grandiose' Pointy Toe Boot, $498 – $565 at Shopbop, Zappos, Nordstrom, Net-A-Porter and Neiman Marcus
Credit: Lily Aldridge's Instagram / WENN