Lindsay Lohan appeared to be healthy and in high spirits when she was spotted arriving at Los Angeles International Airport (LAX) on Tuesday after recovering from chikungunya infection. She got the virus during a holiday trip to French Polynesia, which has a risk of ongoing Chikungunya transmission.
While the disease typically occurs in Africa and Asia, outbreaks of chikungunya have been reported in Europe and the Americas. The illness is caused by a virus that spreads through mosquito bites. Common symptoms are fever, joint pain, headache, muscle pain, joint swelling, or rash.
Lindsay Lohan returns to Los Angeles after recovering from Chikungunya on December 30, 2014
The 28-year-old actress, who wrapped up her two-month run in David Mamet's 'Speed-the-Plow' in London's West End last month, was chic in a layered monochrome look.
Lindsay Lohan styled a black coat with a scarf, a gray top, and skinny jeans
'The Parent Trap' actress wore a black coat, a scarf, a gray top, and skinny jeans. She styled her outfit with a pair of aviators, bow pump, and an orange Hermes bag that gave her ensemble a pop of color.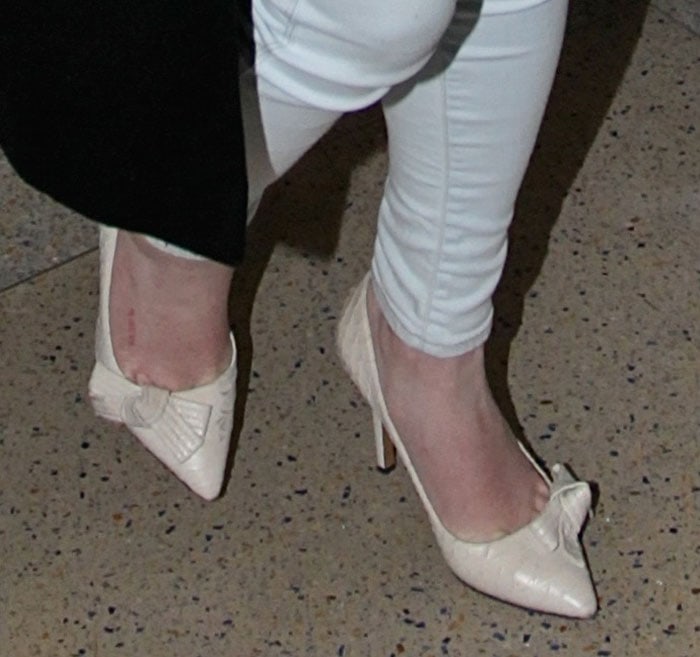 Lindsay Lohan shows off her feet in ivory shoes at the airport
Although Lindsay's high-heeled pumps aren't the most comfortable shoes for a long flight, they undoubtedly gave the former Disney star's look an added oomph.
The ivory color and bow embellishment are very feminine, balanced with a hint of fierceness provided by the snakeskin leather material. They also feature pointed toes and 4-inch heels.
Lindsay Lohan wears embellished Isabel Marant shoes
Lindsay was also spotted wearing this same pair back in April. These shoes are the Isabel Marant "Poppy" pumps, and you can purchase them in gold and in a white/black combination.
Isabel Marant Python-Stamped Poppy Pumps, $775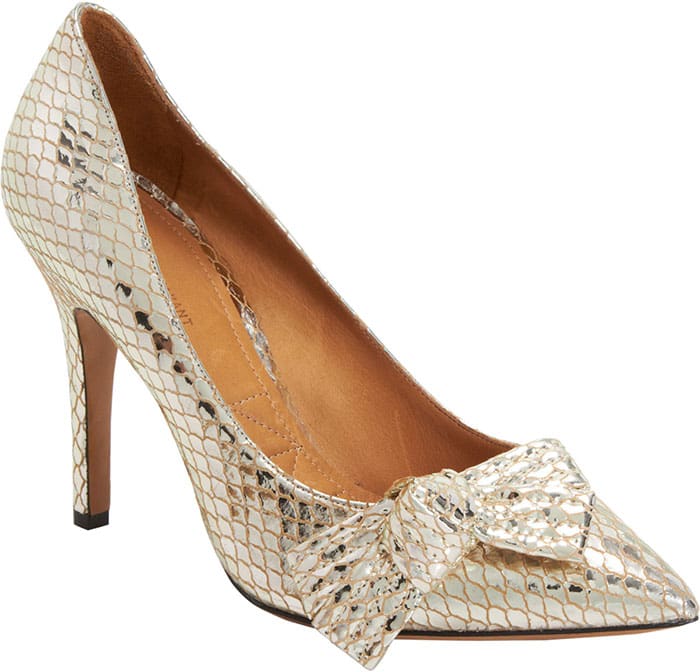 Isabel Marant Poppy Pumps in Black and White, $720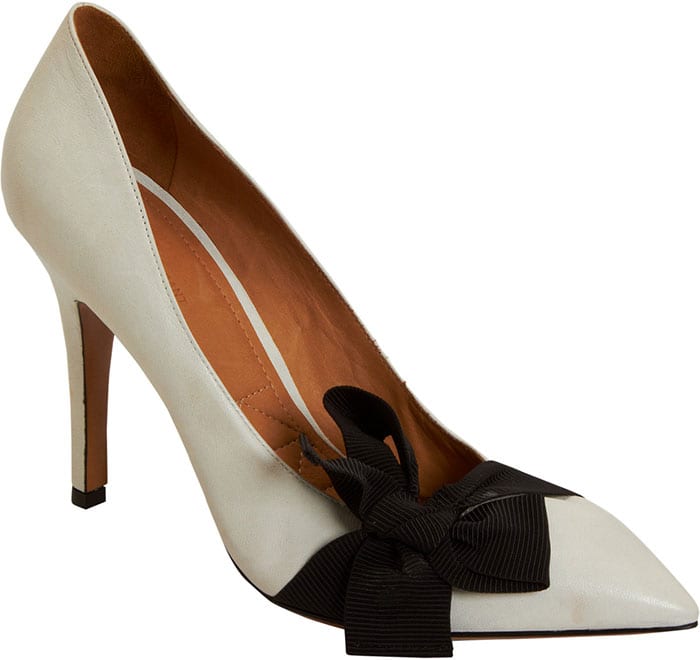 Credit: WENN