It's hard to believe that Lucy Liu is already on her fifth season of  "Elementary," which debuted back in 2012. The television series, which stars Lucy as Dr. Joan Watson, kicked off its new series at the start of the month, prompting the entire cast to double up on the promotions.
Lucy was spotted hitting the red carpet at the 2016 PaleyFest at the Paley Center in New York.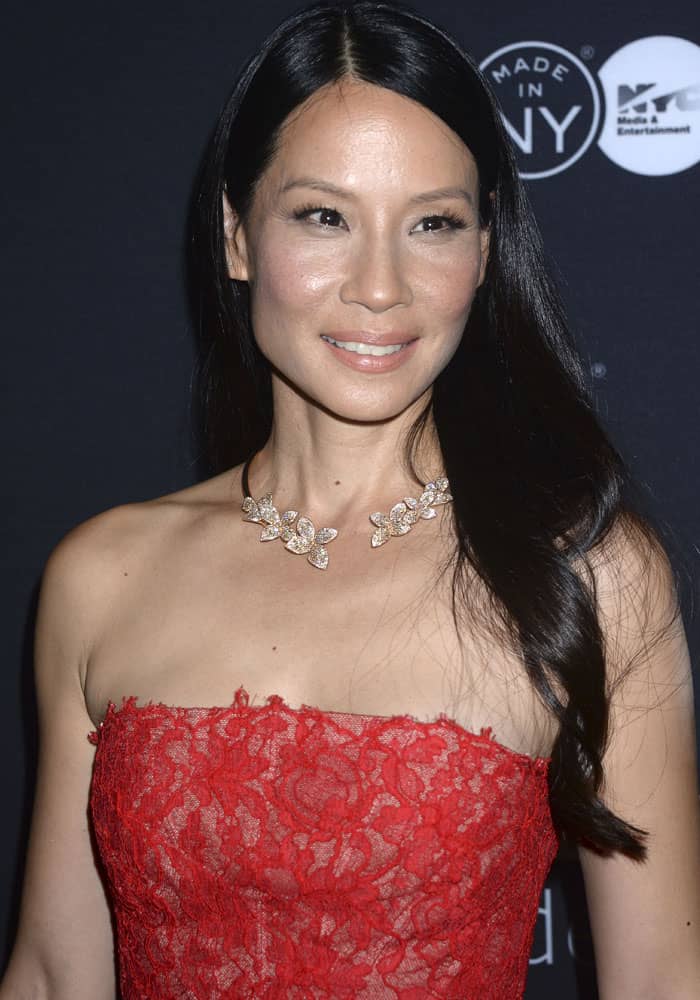 Lucy Liu attending the 2016 PaleyFest New York screening of "Elementary" at the Paley Center for Media in New York City on October 8, 2016
Lucy wore a red lace mini dress from Monique Lhuillier which showed off her slim legs and highlighted her toned physique. The actress styled her look with a Jimmy Choo clutch, jewelry from Pasquale Bruni and a pair of Stuart Weitzman "Nudist" sandals in glitter.
Overall, we think Lucy looks great.Hher skin is glowing, her hair is in place, and we all can only guess how many hours she spends in the gym. Her outfit, however, is a bit too prom for us. The sad part is that Lucy can definitely pull off outfits that are a bit more risky.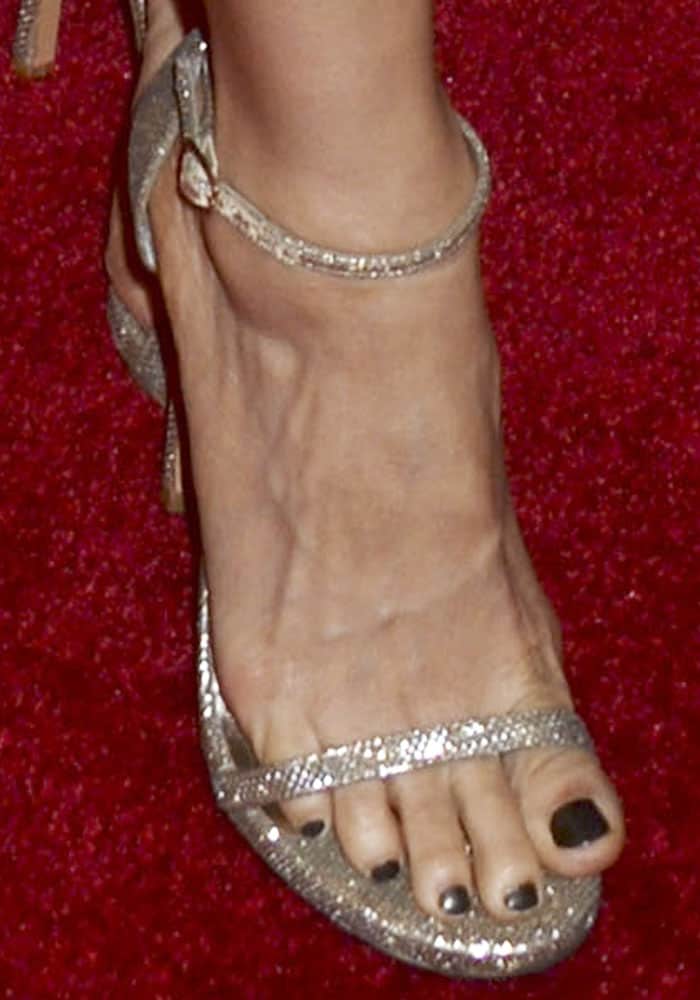 Lucy promotes the latest season of "Elementary" in the Stuart Weitzman "Nudist" sandals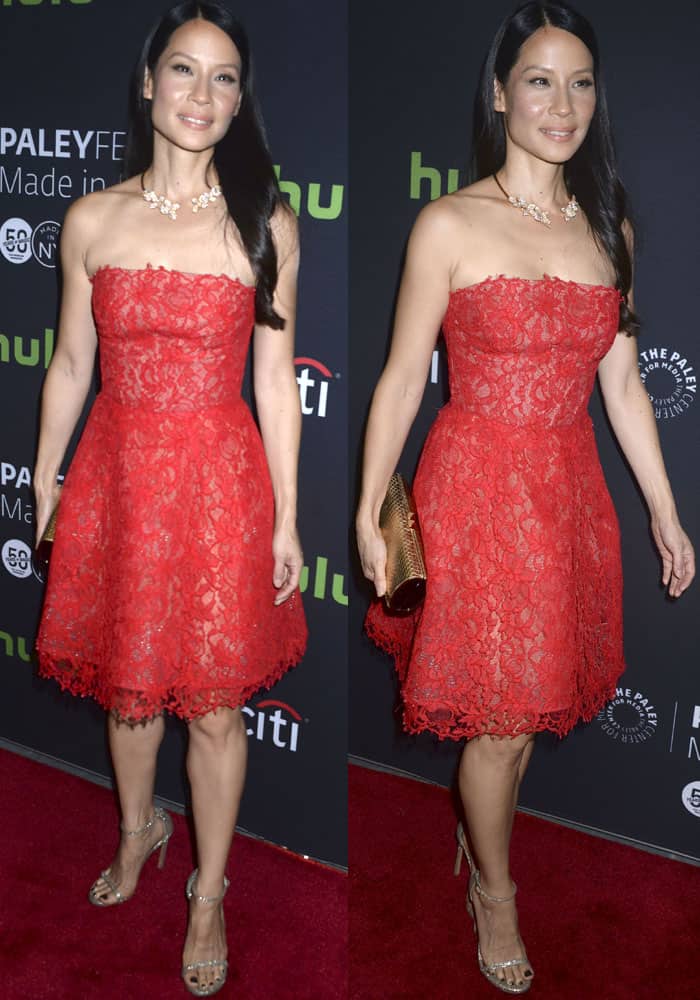 Lucy is a bit too prom-ready in a red lace mini dress by Monique Lhuillier
Prom look aside, Lucy absolutely killed her promotional run thanks to the "Elementary" cast. The actress uploaded a photo of the show's press conference, captioned, "Proud to be w/ my WERK squad."
We can attest that Lucy's "werk" has carried their show this far. Now, all she needs is that outfit-with-an-oomph.
Lucy uploads a photo of the "Elementary" press conference at the 2016 PaleyFest in New York
Shop the Stuart Weitzman "Nudist" sandals at Amazon, Shopbop and Zappos.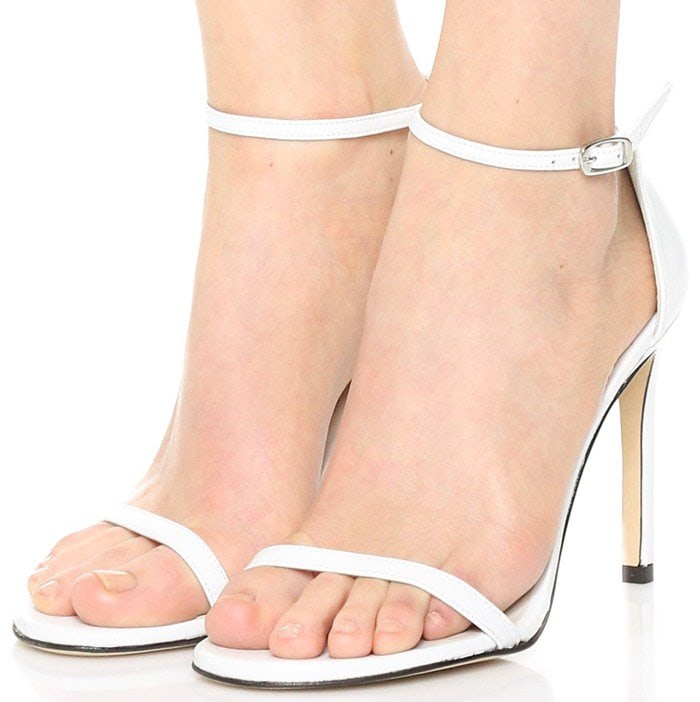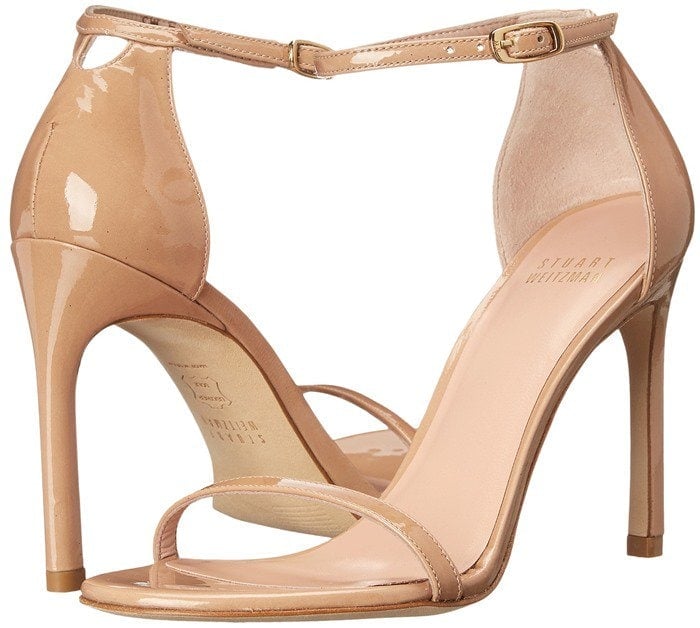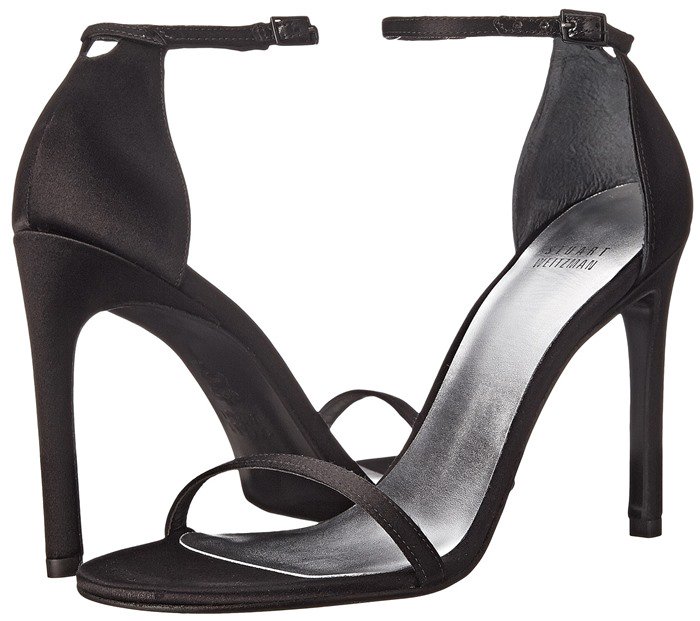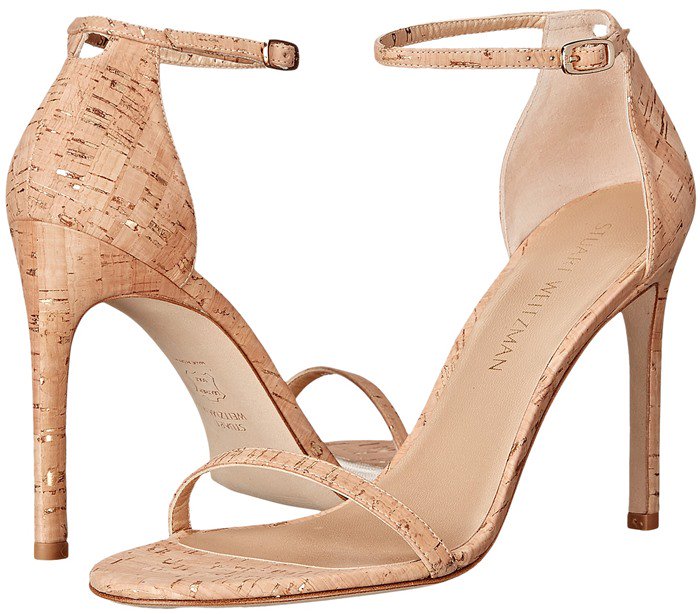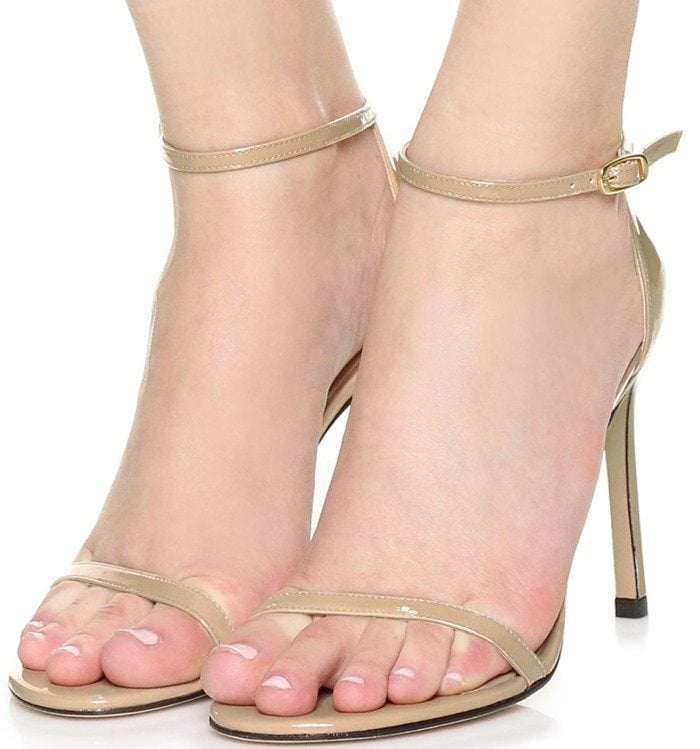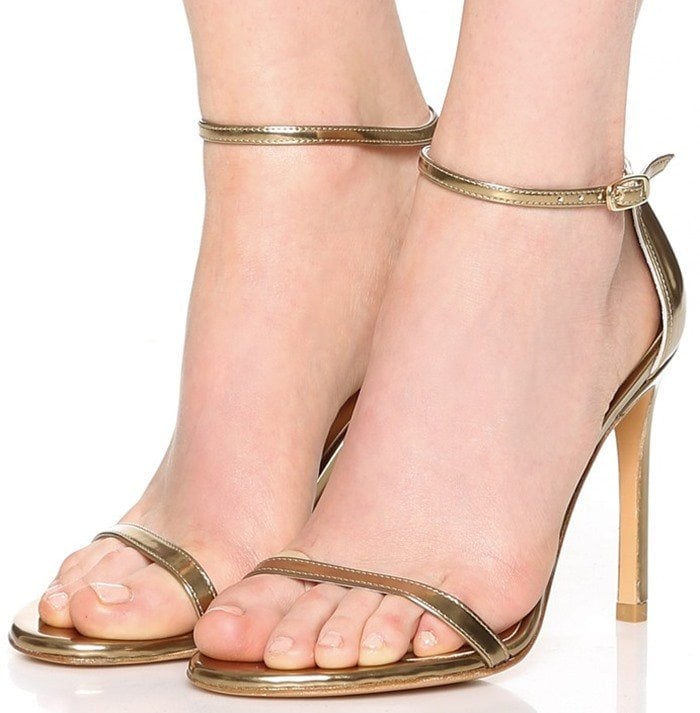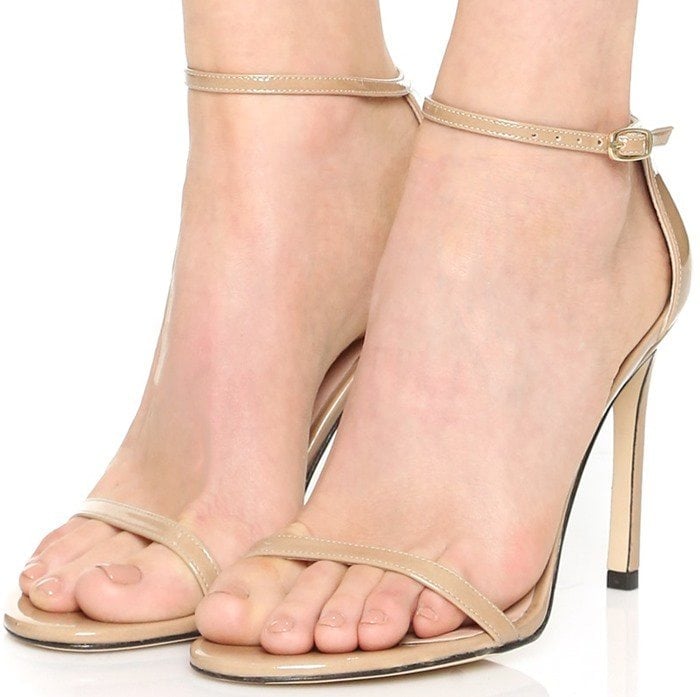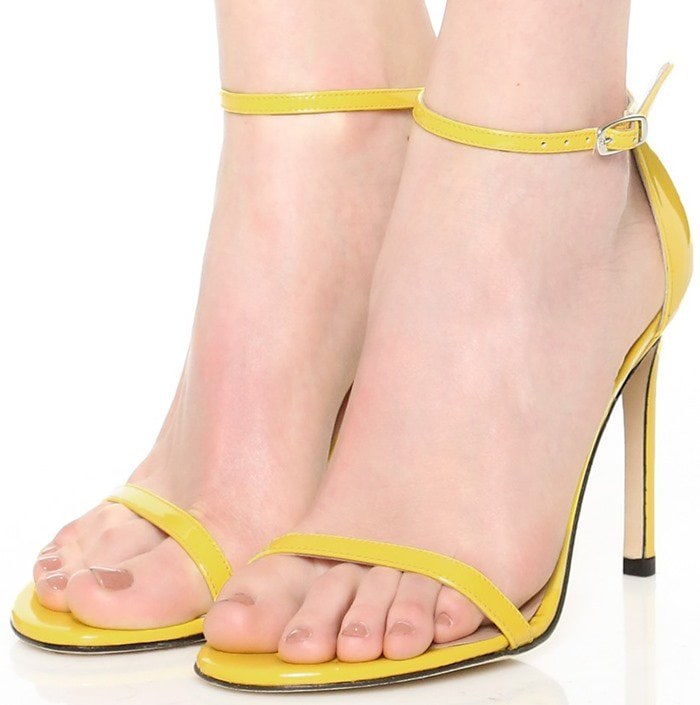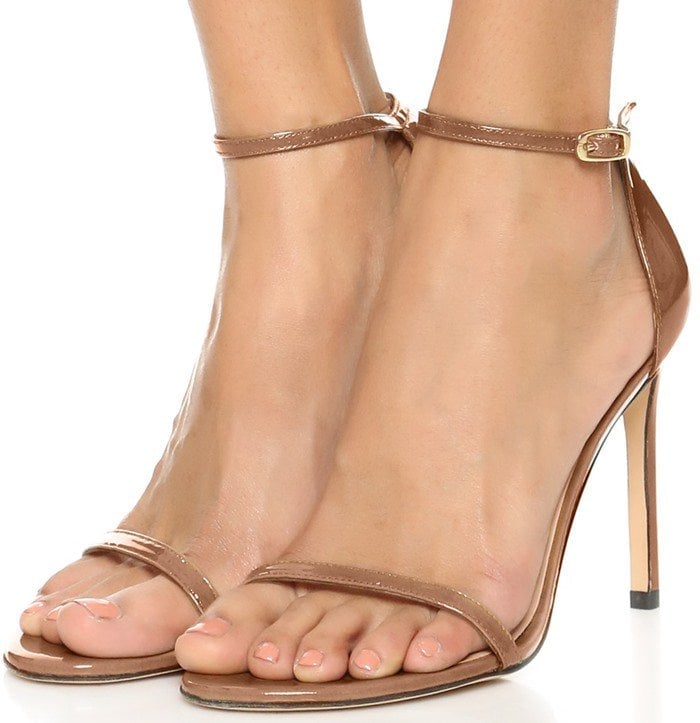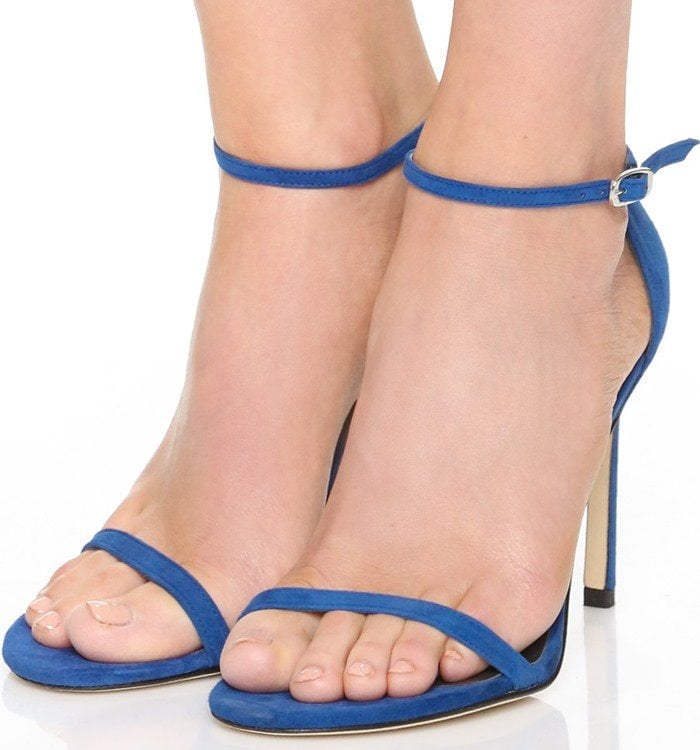 Stuart Weitzman "Nudistsong" Dress Sandal, $172.43 – $435 at Amazon, Shopbop and Zappos
Credit: Lucy Lius's Instagram / Dennis Van Tine / FutureImage / WENN