Margot Robbie may have garnered attention as Harley Quinn in "Suicide Squad," but the actress is quickly moving on to bigger challenges. In fact, when the actress had the opportunity to produce the film "I, Tonya," she pushed herself further by opting to take the leading role herself.
The 27-year-old actress took the project seriously, and her efforts paid off as she bagged one win and a nomination at the 2018 Critics' Choice Awards held at the Barker Hangar in Los Angeles.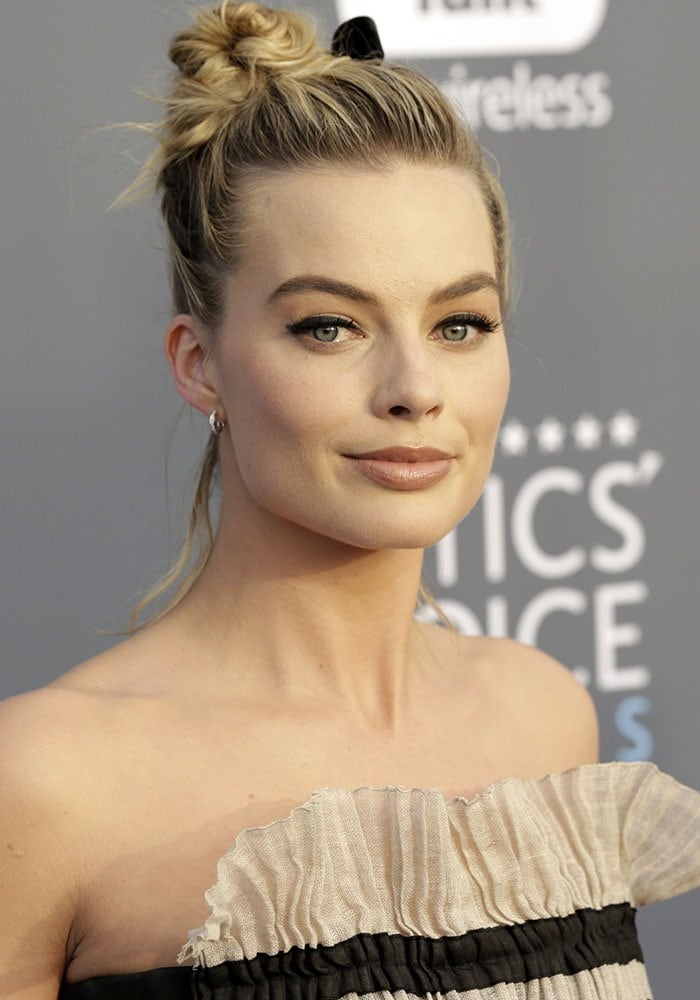 Margot Robbie at the 2018 Critics' Choice Awards held at the Barker Hangar in Los Angeles on January 11, 2018.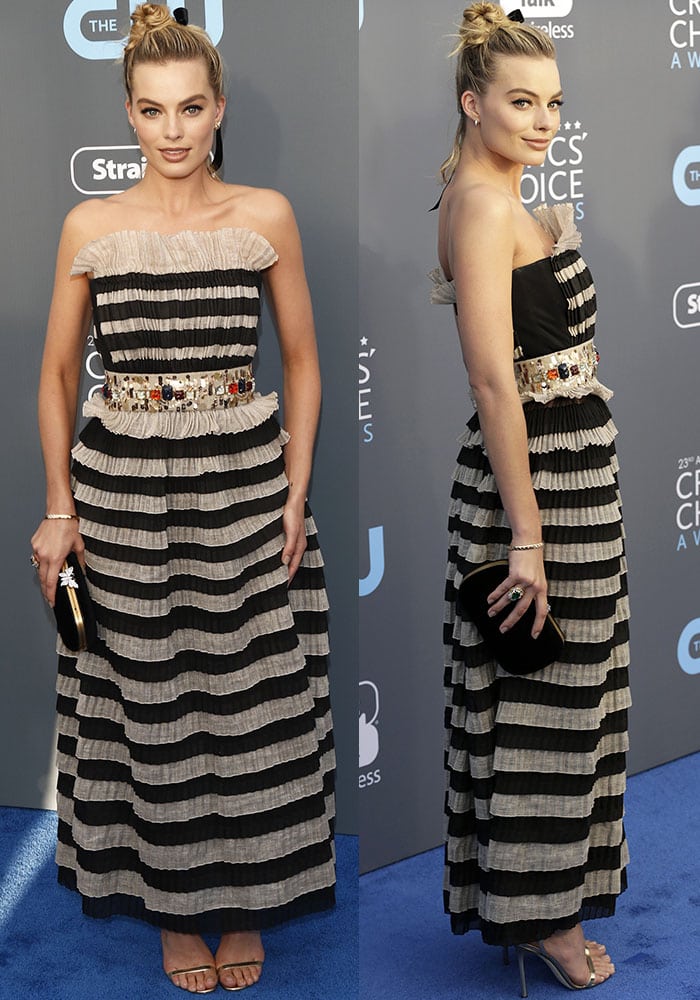 Margot took a sizable fashion risk in a unique Chanel dress.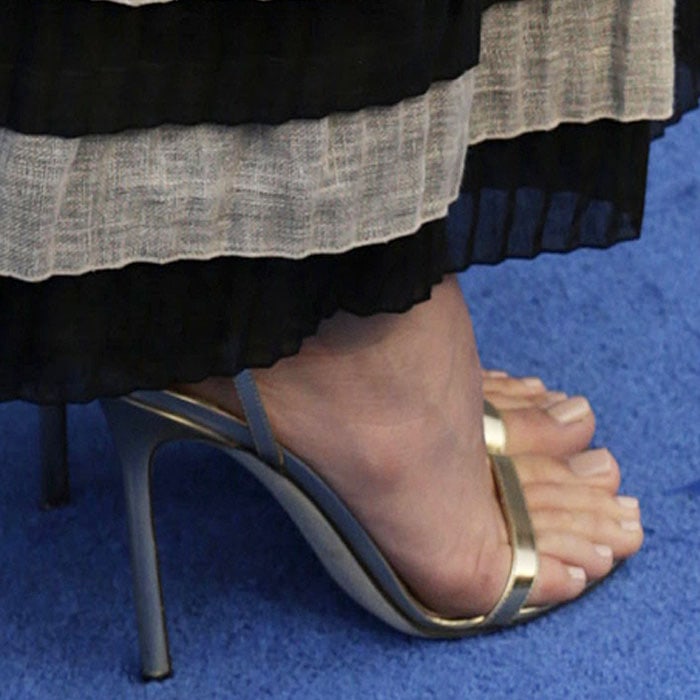 The actress picked out the classic Jimmy Choo "Minny" sandals.
While Margot could have easily ended up looking like something out of either the "Corpse Bride" or "Beetle Juice," the actress managed to escape unscathed thanks to a few added touches here and there. Margot wore a black and white Chanel dress that pieced delicately pleated panels together. The neckline and waist fanned out with single ruffled pieces.
This is a look that would definitely divide the fashion crowd, and that is why we love it. It wouldn't be Chanel if it didn't shake the status quo. We're a bit unsure on the unique neckline, but overall we have to admit that we love this look.
Margot finished her look with a pair of classic Jimmy Choo "Minny" sandals in metallic leather.
Margot shows off her romantic and modern messy updo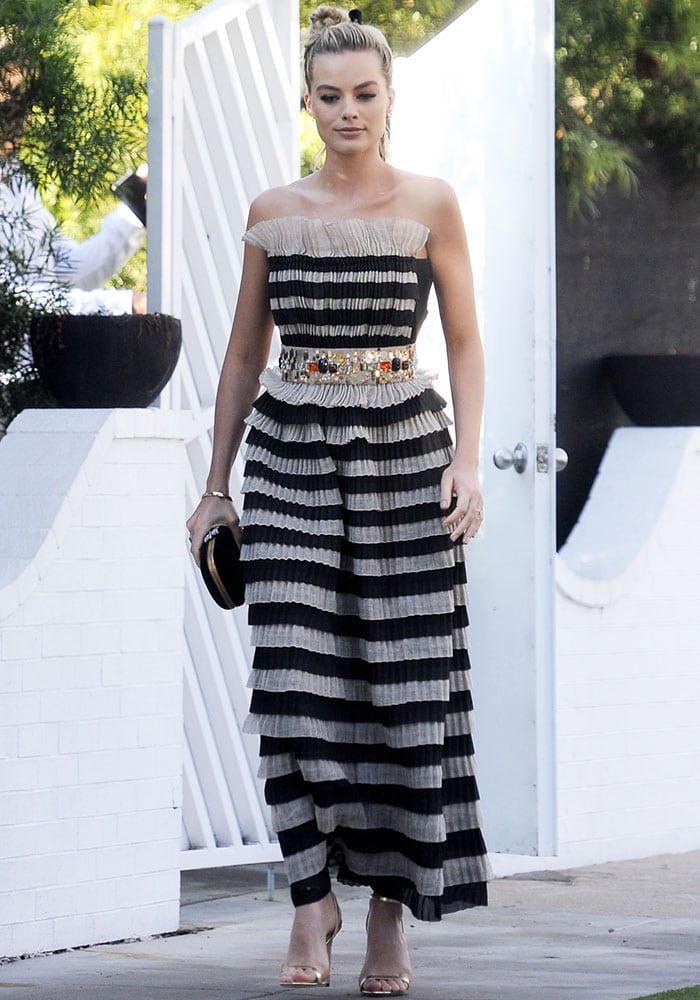 The actress was spotted leaving her house en route to the Critics' Choice Awards.
We also loved Margot's messy side updo accented with a black velvet ribbon, as well as her heavily embellished belt.
Margot represented the film "I, Tonya" where her role as ice skating Olympian Tonya Harding won her the award for Best Actress in a Comedy. The actress was also nominated for overall Best Actress, but lost the award to Frances McDormand.
The 27-year-old has defended real-life Tonya Harding, who was allegedly involved in the knee-bashing incident toward rival Nancy Kerrigan leading up to the 1994 Winter Olympics.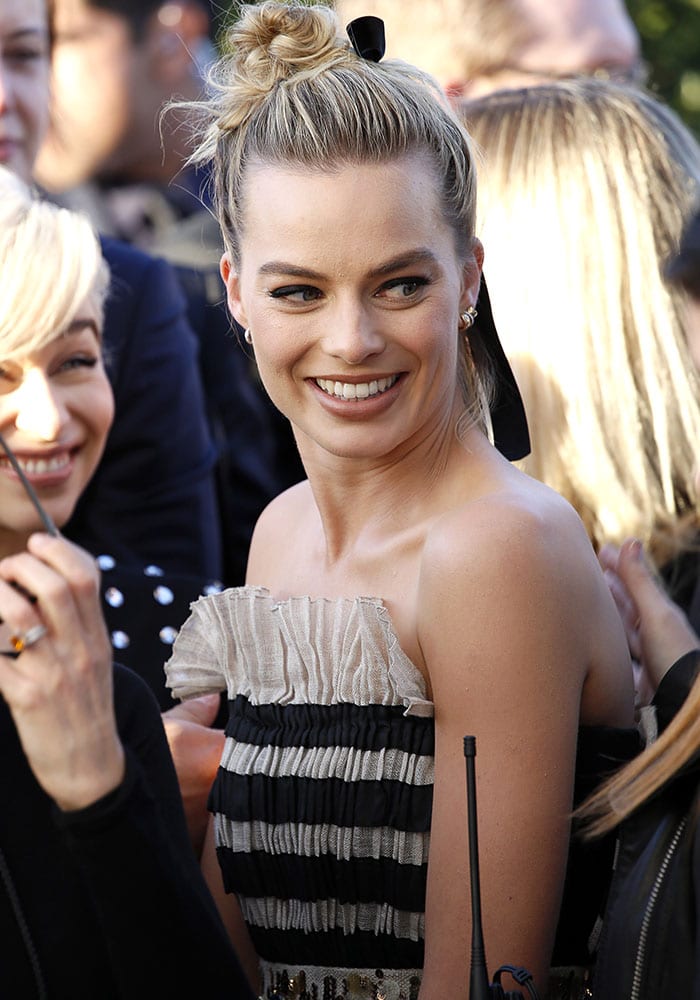 Margot is all-smiles despite the hustle and bustle of the awards backstage.
Shop Margot's timeless Jimmy Choo "Minny" sandals at Amazon and Bluefly.
Jimmy Choo "Minny" Sandals, $329.99 – $850 at Amazon and Bluefly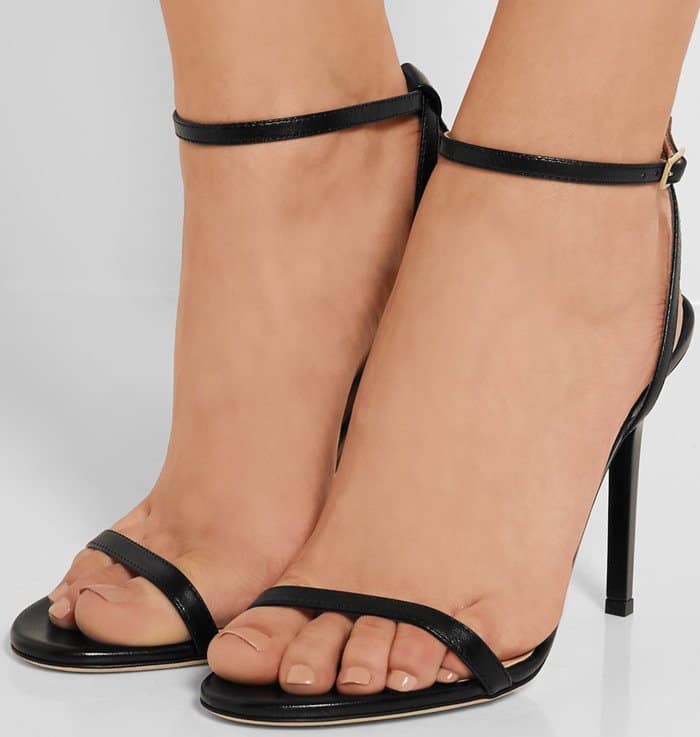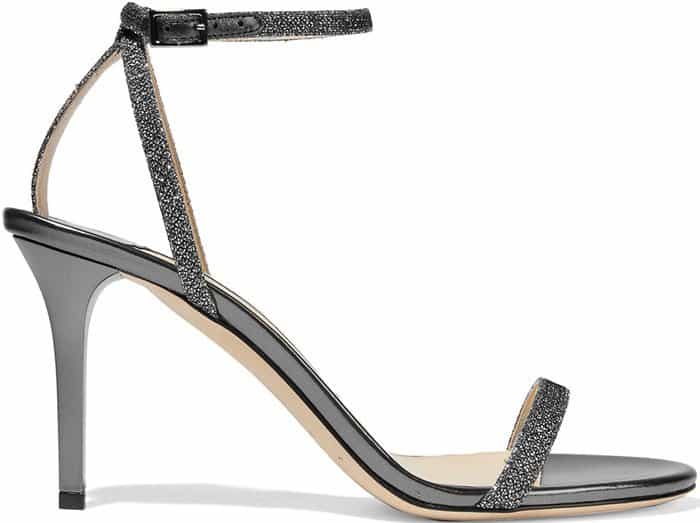 Credit: Brian To / Regina Wagner / Future Image / WENN