If you regularly watch entertainment news, then you must have already heard that Maria Menounos is officially leaving 'Extra'. Whether she was fired or she quit, we really don't know. What we do know is that Maria won't be getting any downtime after her exit. Her reality series, 'Chasing Maria Menounos', just debuted last week. And from the looks of it, she has also joined the season 14 cast of 'Celebrity Apprentice'. In fact, the TV personality was spotted filming some scenes for the show with Kate Gosselin the other day.
For this particular run, Maria donned a light blue jacket over a black skirt and top. She then capped off the trio with two-tone scalloped pointy pumps that were just a little too pretty to ignore.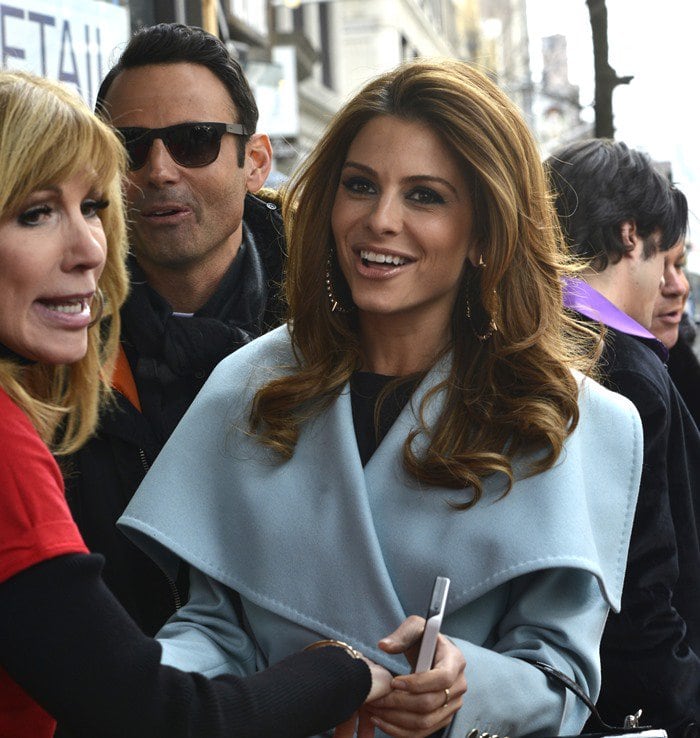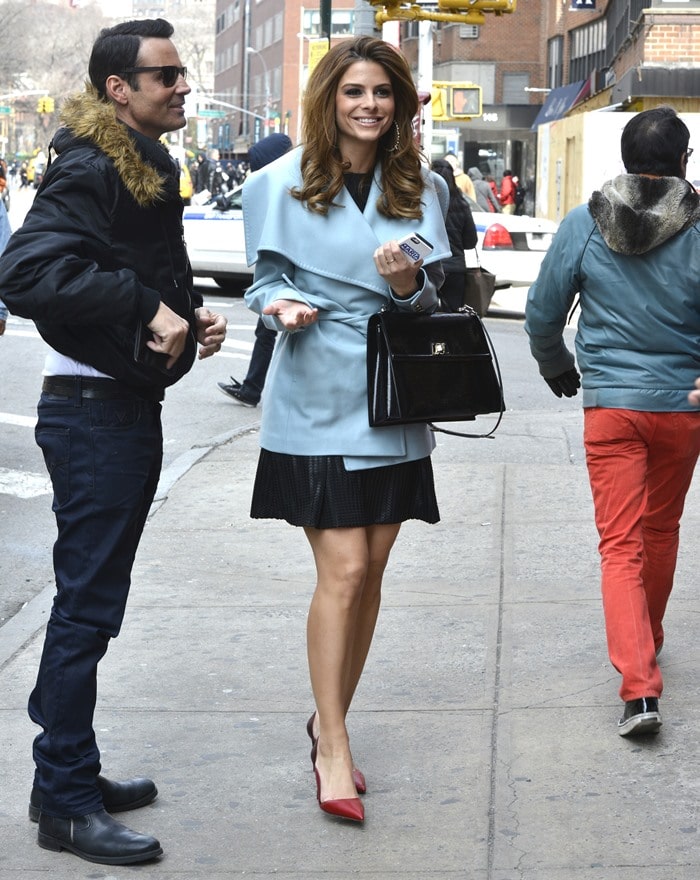 Maria Menounos, posing with Kevin Undergaro, shooting some scenes with Kate Gosselin (not in the photo) for Celebrity Apprentice Season 14 in New York City on March 25, 2014
When we heard that Maria was leaving 'Extra', we were a little disappointed because we enjoy watching the host dress up in a stylish garb for the show. Of course, we really have nothing to be sad about since we will now actually be seeing more of her.
Now, check out Maria's pretty pumps below. They're actually even more gorgeous up close!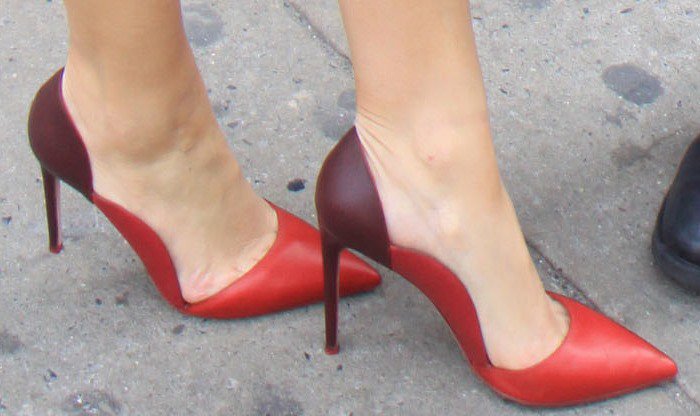 A closer look at Maria's two-tone pumps
Can you ID her heels? Could those be a pair of Louboutins, Manolos, or Choos? What do you think?
Actually, they're none of the above. We looked high and low for the pair and, by some sheer luck, managed to locate them. They're from Valentino.
Yes, we were just as surprised, but there you have it. Maria's pretty pointy pumps are from Valentino. They're called the "Rouge Absolute," and they are completely decadent and divine. Aside from the very distinct scalloped sides and two-tone coloring, the pumps also feature 4-inch-tall heels and low-cut vamps for an extremely flattering fit. If you fancy them, you can score a pair in your size at Nordstrom or Neiman Marcus.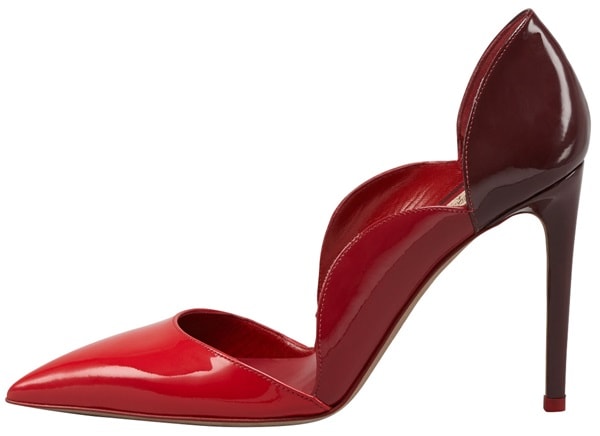 Valentino "Rouge Absolute" Scalloped Sides Two-Tone d'Orsay Pumps, $895 at Nordstrom or Neiman Marcus
For ladies who want more drama, a dazzling version encrusted with a million crystals is also available. Of course, like any other pair of jeweled designer heels, this one will cost you an arm and a leg (maybe more):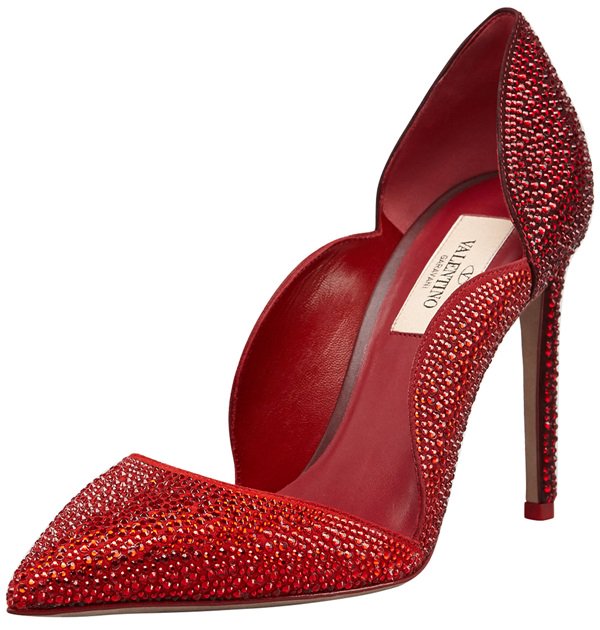 Valentino "Absolute Rouge" Crystal Suede Scalloped Sides Pumps, $2,545 at Neiman Marcus
Sorry, we couldn't find a knockoff for those of you looking to grab something similar at a fraction of the price. However, you can try this style from Nine West if the flirty scalloped sides are what you're after.
Nine West "Johnny" Pumps, $27.75 – $88.93 at Amazon
Credit: Michael Carpenter/TNYF/WENN