Matt Bernson is one shoe designer whose style evolution has been well-documented in our network of blogs.
He started out with the gladiator sandal which was the style that became a big hit among celebrities and made him a household name.
It took him a while to ensure that his heeled styles had the same comfort and wearability as his flats but he eventually introduced some wedge sandal styles.
He then moved on to more covered shoe styles such as ballet flats, loafers, and oxfords until finally, to this season's pumps and boots.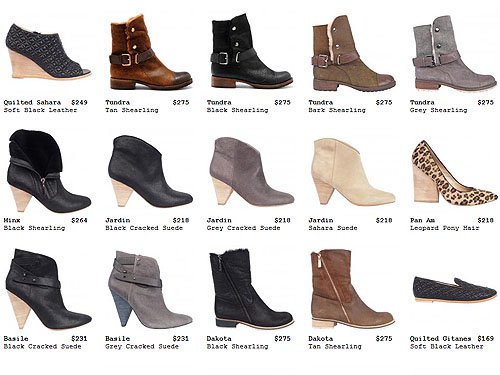 Matt Bernson admitted in an interview with Très Chic Now that in the beginning, he "overcompensated for lack of confidence by using embellishment". But as his confidence grew, his style shifted focus from form to function. His designs now highlight "construction techniques, cut, line and materials" instead of the jewels, studs, and beads of yore.
Yet throughout his style evolution, he never lost the constant "casual everyday feel" to his designs which makes every Matt Bernson shoe feel like the perfect go-to everyday shoe.
One shoe from the latest Fall 2011 collection that perfectly embodies that statement is this 'Mesa' bootie:
Mesa stacked blade heel lace-up bootie in tan suede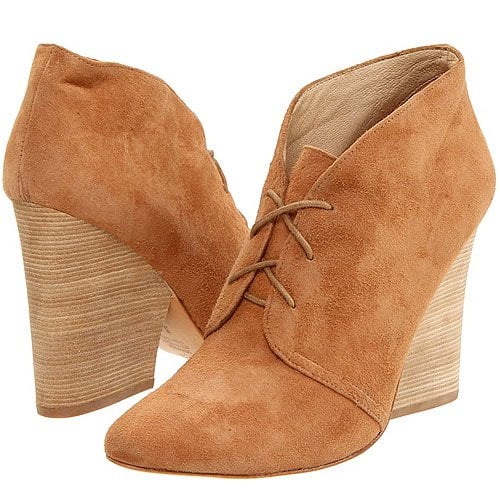 Seems simple enough, doesn't it? But wait until you see it from the side and the back: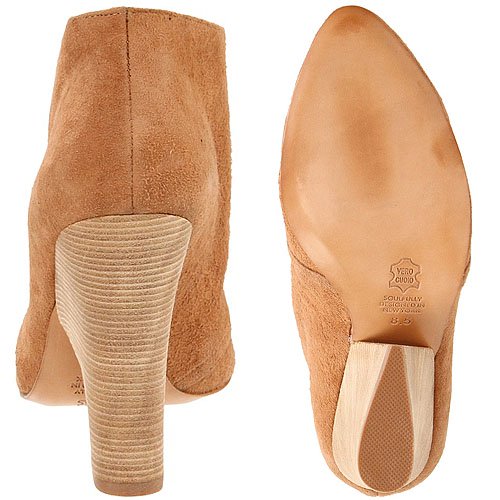 This is where the "construction, cut, line and material" come in. That isn't just a stacked heel but a blade heel, a very thin stack leather which gives the look of a heel but all the comfort of a wedge.
Comfort has always been a priority for Matt Bernson which is probably why his shoes are an astounding success.
A handful of Matt Bernson Fall 2011 shoes have just arrived at Amazon and Shopbop. Check 'em out and see just how far Matt Bernson has come from his jewel-embellished sandal days.
Some motorcycle boots, alpine boots, and shearling-lined boots are included in the Fall 2011 collection as well. Keep an eye with us on the "What's New" section for when those styles arrive!
Leopard pony Pan Am stacked blade heel pump, $218.00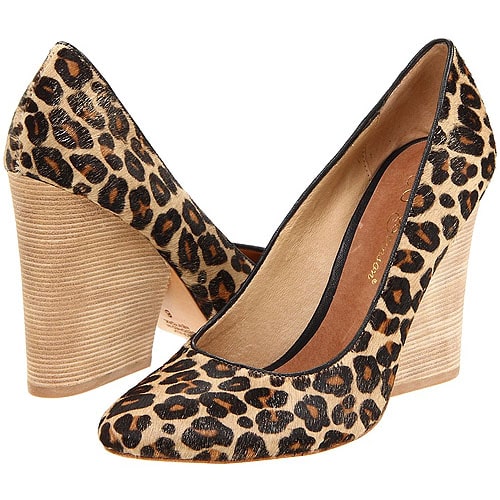 Black pony Pan Am stacked blade heel pump, $218.00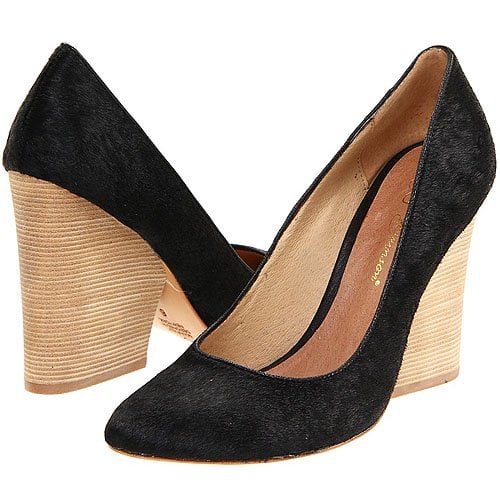 Snow leopard pony Pan Am stacked blade heel pump, $218.00
Black Jardin stacked heel bootie, $218.00
Grey suede Jardin stacked heel bootie, $218.00
Black suede Dune stacked wedge heel bootie, $240.00
Quercia Maranhao Dune stacked wedge heel bootie
Olive suede Mesa stacked blade heel bootie, $218.00
Black suede Olive suede Mesa stacked blade heel bootie, $218.00