How long has it been since we've featured Megan Fox? Quite a long time ago, actually. About 7 months to be exact, and by Hollywood standards, that's literally ages.
The brunette bombshell has been lying low for the past year or so, but she can be seen shooting scenes for her latest flick, 'Teenage Mutant Ninja Turtles', if you care to look her up in New York.
Speaking of which, that is exactly what Megan did yesterday while she was spotted in Manhattan. Megan, who plays the role of a reporter in the TMNT reboot, looked gorgeous as ever as she filmed a scene for the movie while clad in a casual getup that included a pair of boots we've seen many times over on celebrities — the Rag & Bone Classic "Newbury." Megan's character wore the dark brown suede pair and mixed it with tight blue jeans and an army jacket. It was a perfectly chic, fool-proof combination that was simply lookbook-worthy.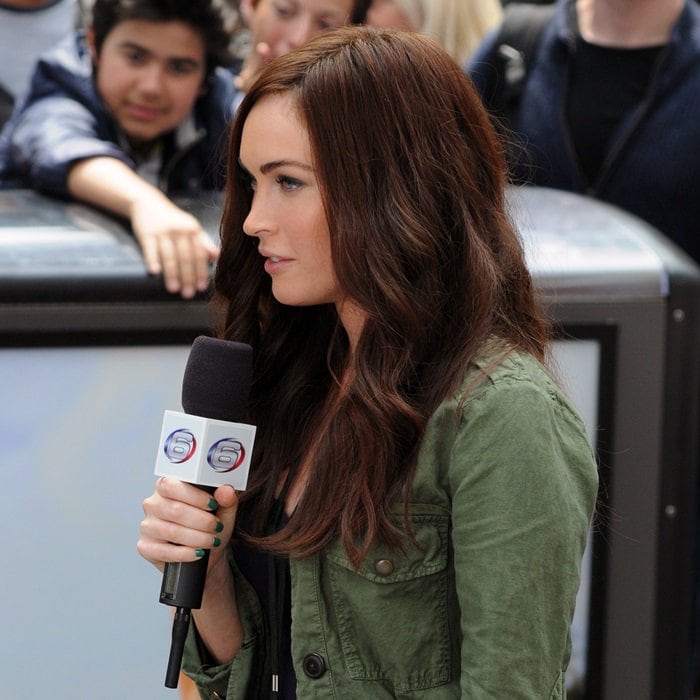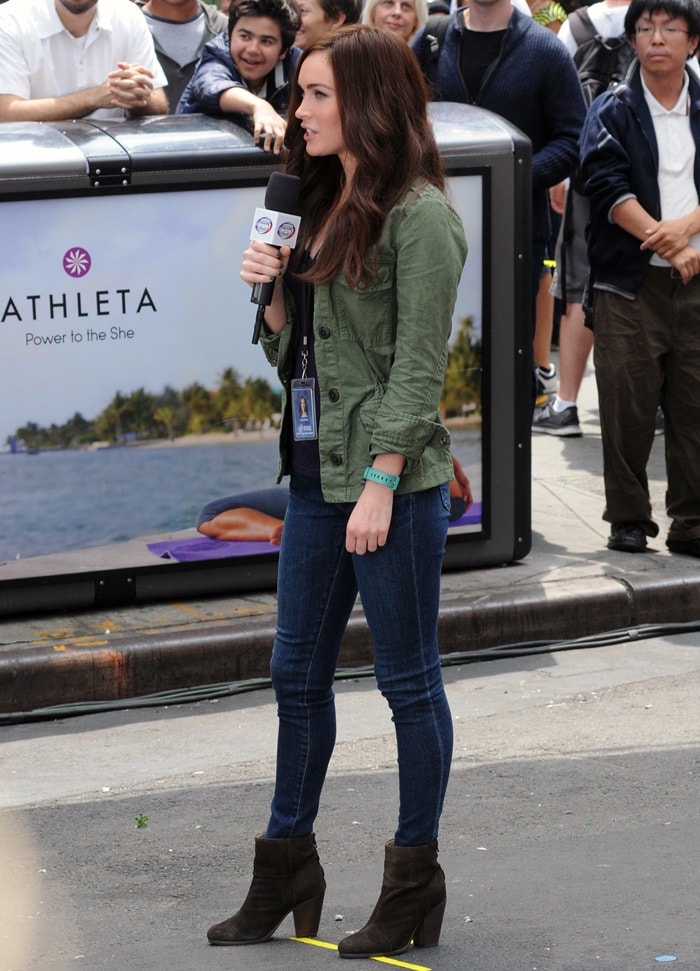 Megan Fox filming scenes for 'Teenage Mutant Ninja Turtles' while clad in the Rag & Bone Newbury boots in Manhattan, New York City, on July 22, 2013
Megan Fox in Rag & Bone "Newbury" boots
Wow. She looks amazing, doesn't she?
As for the outfit, well, let's just say it's one of those looks you can rely on when you're feeling too lazy to dress up. Just make sure you have the perfect pair of skinny jeans and the coolest army jacket to work the style. And, of course, be sure to grab these brown suede Rag & Bone boots at Amazon.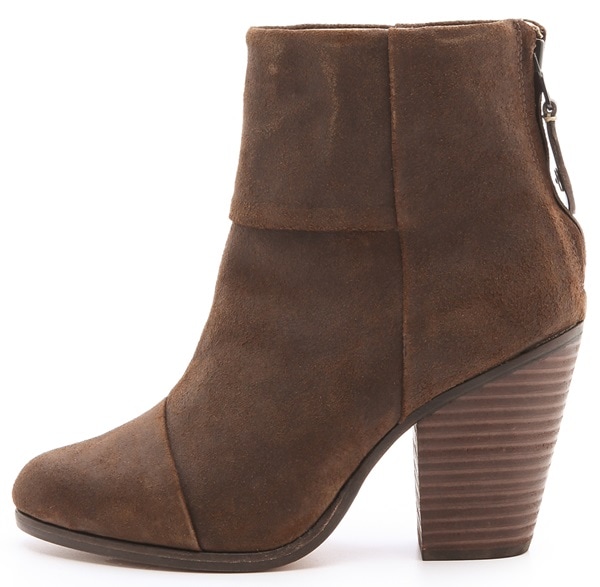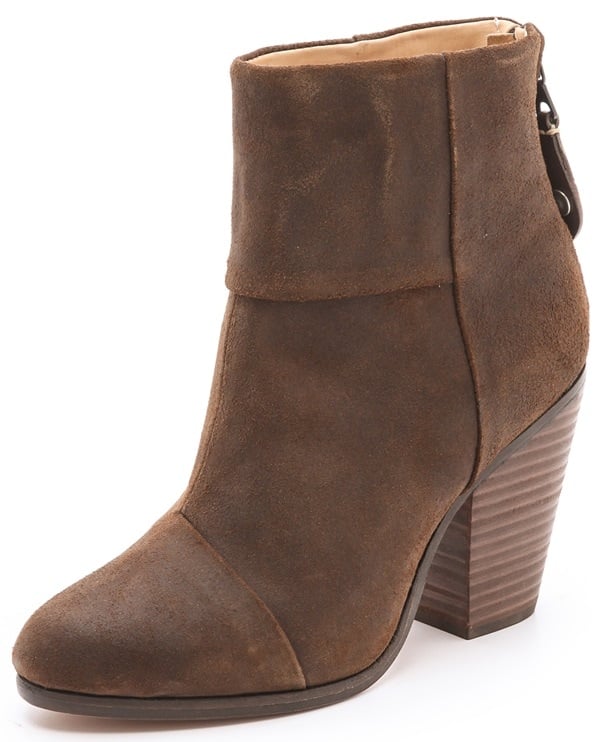 Rag & Bone Classic Newbury Boots in Brown Suede, $495
They also come in burgundy if you like a darker pair: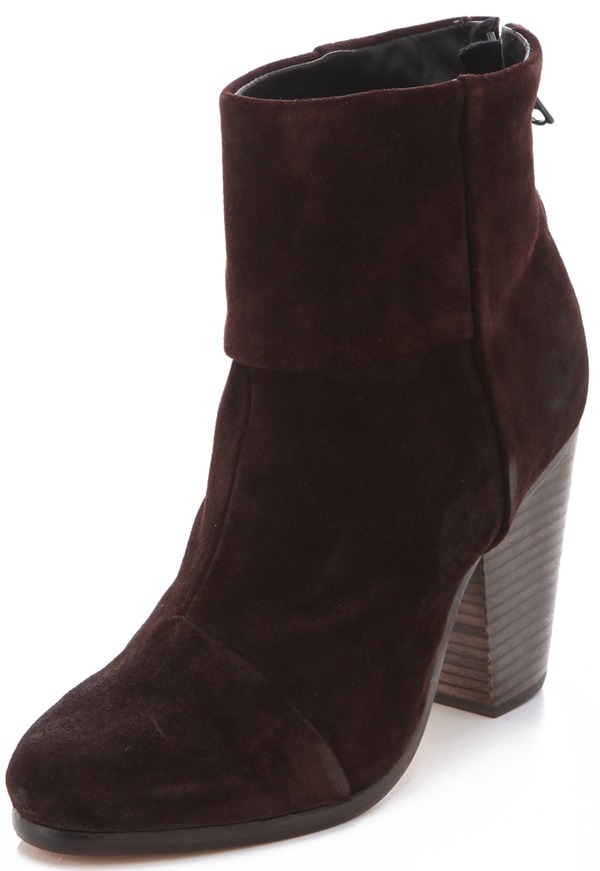 Rag & Bone Newbury Boots in Burgundy Suede, $495
Credit: Ivan Nikolov / Dennis Van Tine / Future Image / WENN