Megan Fox is out in full force in promoting her new film, 'Teenage Mutant Ninja Turtles'. After hitting Mexico and LA for the movie's red carpet premieres, she's now in New York for a new round of publicity duties in that part of the world.
Her most recent Ninja Turtles–related appearance was at a 'Meet the Actor' event at the Apple Store in the SoHo neighborhood of NYC. It's a strange inclusion in a movie promo tour, but it starts to make sense when you consider Megan Fox's appeal to geeky fan boys.
Megan was simply dressed for the event in a matching black A.L.C. sleeveless top and pencil skirt with green splatter prints. She wore her hair in the usual long, loose waves and gave the audience smoldering looks with long lashes and glossy lips.
Megan Fox answering questions about her new movie, Teenage Mutant Ninja Turtles, at the Meet the Actor: Megan Fox event held at Apple Store SoHo in New York City on August 5, 2014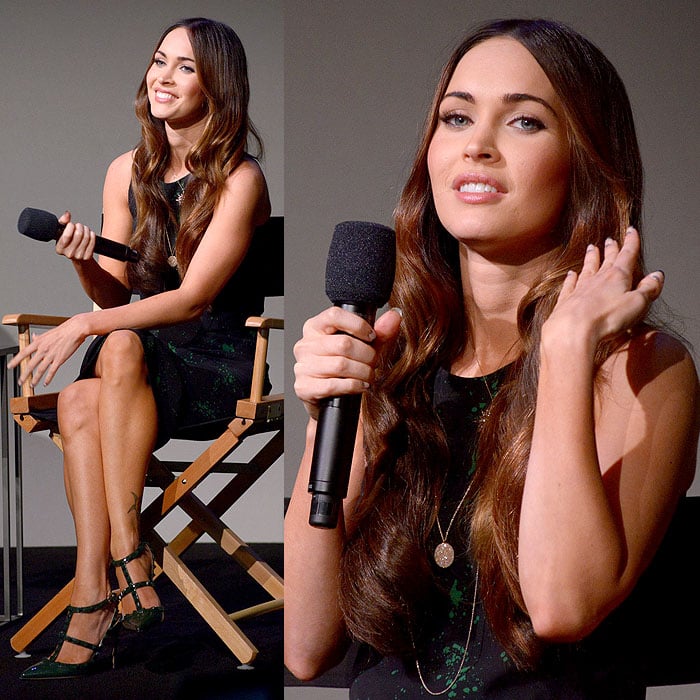 Megan Fox flashing the audience a smile and giving her hair a flirty flip
Rounding out Megan's look were Valentino studded t-strap pumps. As we have seen this celebrity- and fashion-blogger-favorite shoe style on practically everyone already, it's easy to say that Megan was just going with the trend with her footwear choice. But Megan Fox is promoting the 'Teenage Mutant Ninja Turtles', and wearing shoes covered in pyramid studs and in that shade of green is the perfect way to pay homage to the film — subtle, well-suited, and most definitely chic.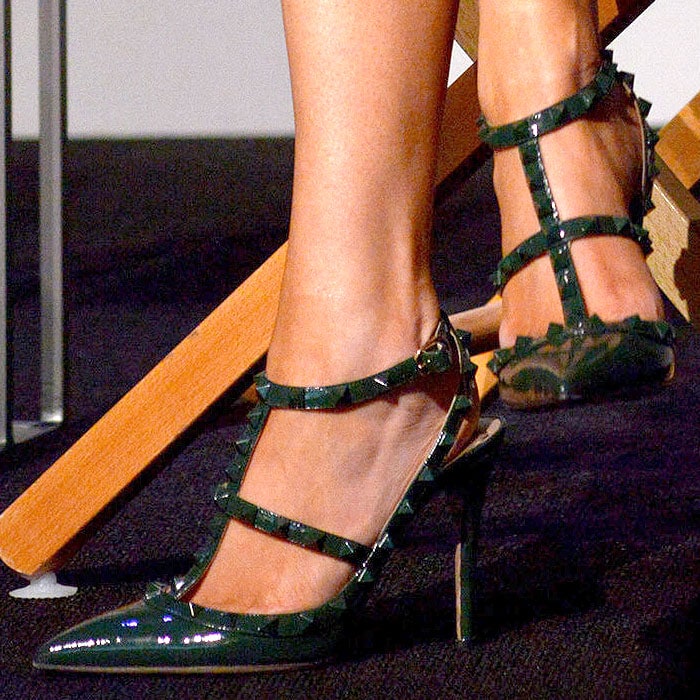 Megan Fox's feet in Valentino "Punkouture" pumps
You'll find Megan Fox's exact shoes at Nordstrom. This style also comes in an all-white variant.
Valentino "Punkouture" T-Strap Pumps, $1,075 at Nordstrom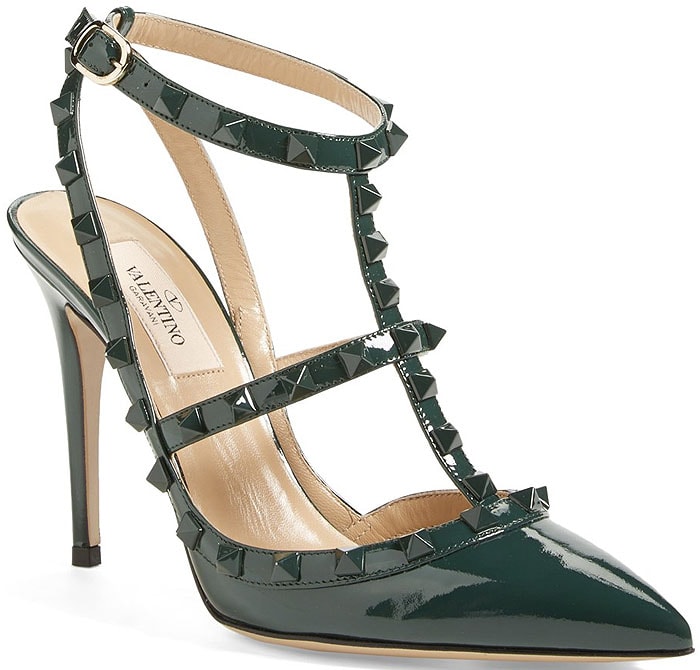 Credit: Ivan Nikolov / WENN