In September 2014, Melissa Molinaro's lookalike Kim Kardashian flaunted her cleavage while exiting the Lanvin fashion show in Paris. She was accompanied by her husband, Kanye West.
2 years earlier, she settled a lawsuit against Old Navy claiming the American clothing and accessories retailing company violated her publicity rights by using a lookalike in an ad.
Kim Kardashian left little to the imagination in a feather-fringe miniskirt by Lanvin paired with a black blazer coat
In February 2011, Old Navy hired Kim Kardashian's lookalike Melissa Molinaro to star in their new "Super C-U-T-E" ad campaign. The video quickly garnered millions of views on YouTube.
In July 2011, Kardashian sued over the spot, claiming the company's use of a model who looked like her might confuse consumers about her actual endorsements. Old Navy argued Canadian-American pop singer Melissa Molinaro was famous in her own right.
Kim Kardashian's lookalike Melissa Molinaro making an appearance at The Chloe Nightclub Denver, Colorado, on July 22, 2011
"The lawsuit was resolved to the mutual satisfaction of the parties," her attorney Gary Hecker told NBC News in August 2012. He did not provide details about the settlement. In addition to getting the commercial removed from YouTube, it's believed Kim was seeking damages in the region of $15 – $20 million.
"I just think the whole thing is a little silly," Molinaro told Fox News about the lawsuit. "I mean, they held auditions in Miami, New York and L.A. to find this girl, and they wanted to find a Fergie from the Black Eyed Peas type of girl – I mean, (Kardashian's) name never came up – it was not on their radar whatsoever."
Melissa Molinaro starred in Old Navy's popular advertisement "Super C-U-T-E"
"What's crazy about that is I've known Reggie for going on three years now," Molinaro added about dating Kim Kardashian's ex-boyfriend Reggie Bush. "People thought that it was just because of the commercial, but I mean, I've known him for years. It wasn't anything new – not for us."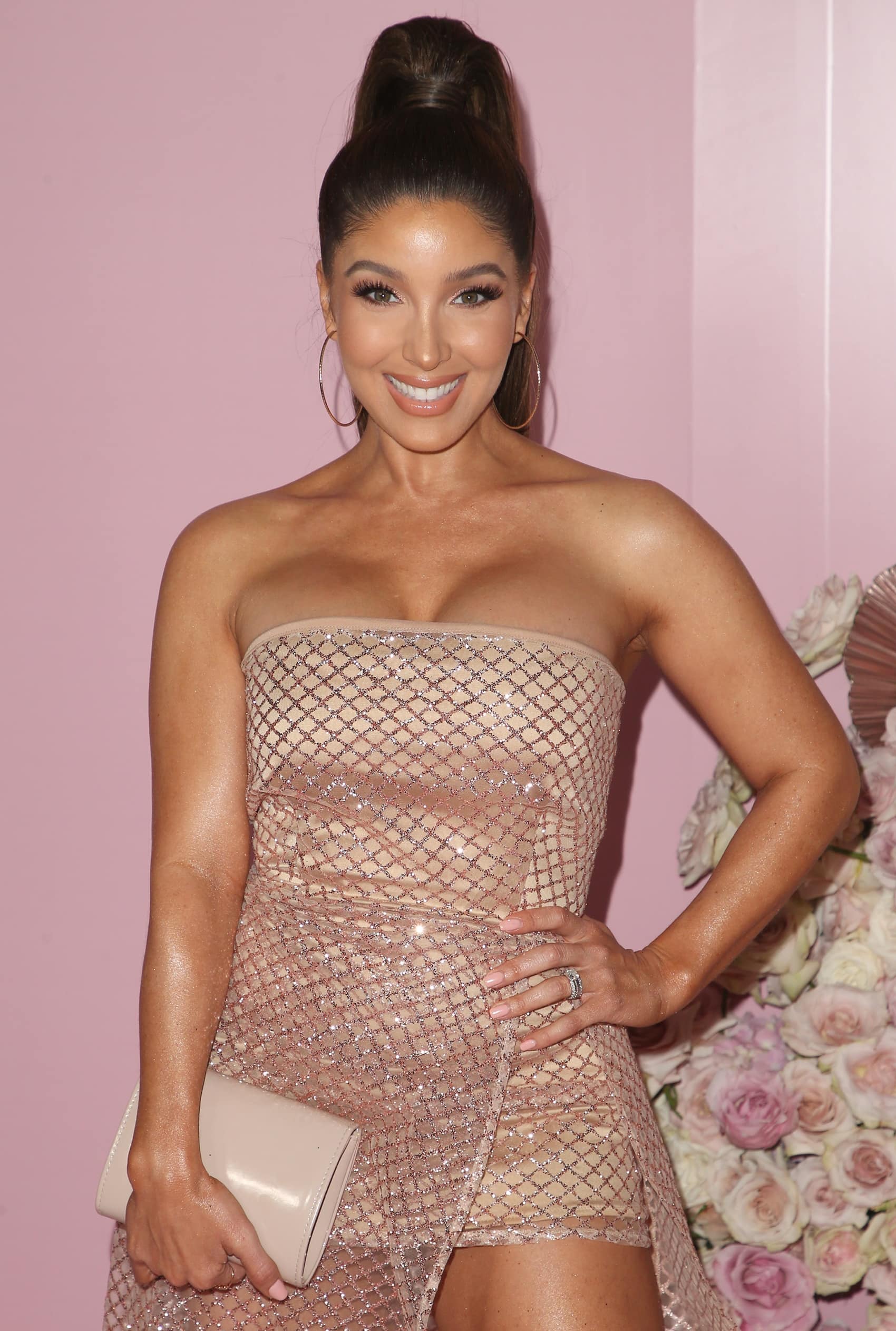 Melissa Molinaro attends the official launch of the Patrick Ta Beauty Major Glow collection with Moët & Chandon at Goya Studios on April 4, 2019, in Los Angeles, California
While Kanye showed off his knees in ripped jeans, the ShoeDazzle founder left little to the imagination in a feather-fringe miniskirt by Lanvin paired with a black blazer coat from the same brand.
The outfit was completed with a pair of black suede "Anouk" pumps by Jimmy Choo.
Kim Kardashian and Kanye West leaving the presentation of Lanvin's Spring/Summer 2015 ready-to-wear fashion collection, presented in Paris, France, on September 25, 2014
Did Kim look sexy or trashy in her Lanvin ensemble?
You can purchase the pointy-toe Anouk pumps in a wide variety of colors at Saks Fifth Avenue and Net-A-Porter:
Jimmy Choo Anouk Pointy-Toe Pumps, $595–$675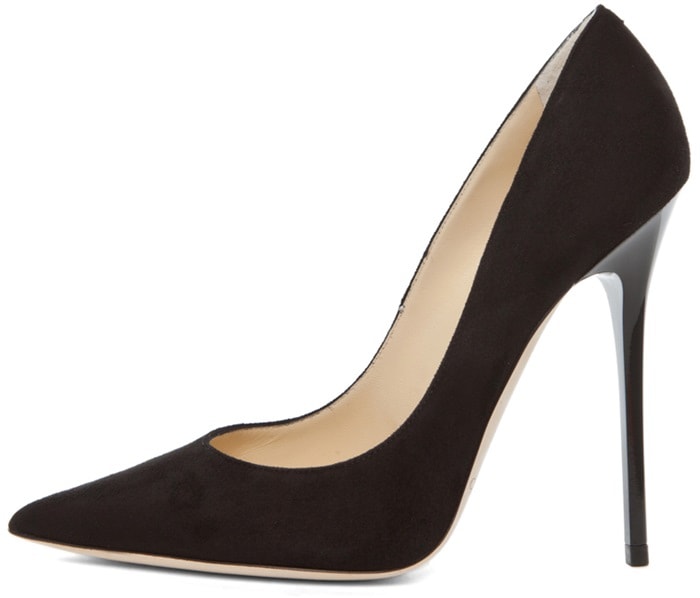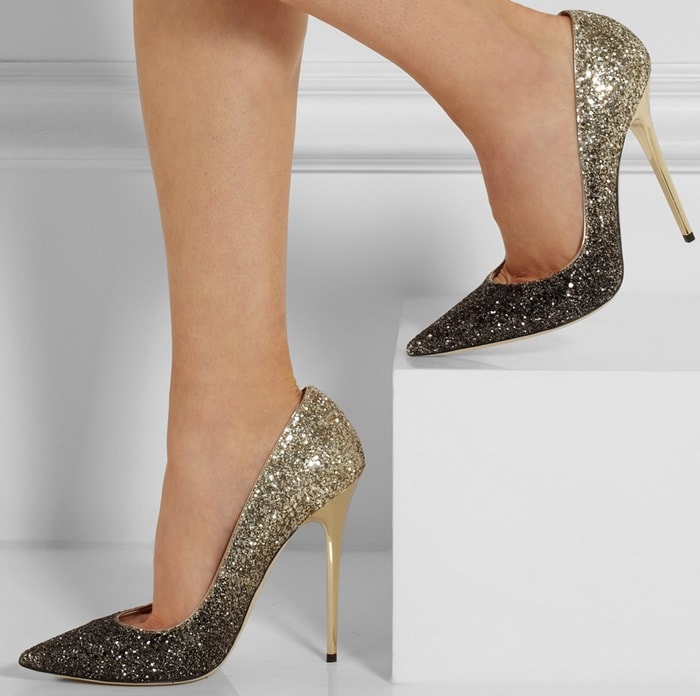 Credit: WENN / FayesVision