We've seen Giuseppe Zanotti's mirror sandals on Selena Gomez and Hilary Duff before but their shininess still shocked me when I saw them on Michelle Williams at the 2011 BET Awards last Sunday: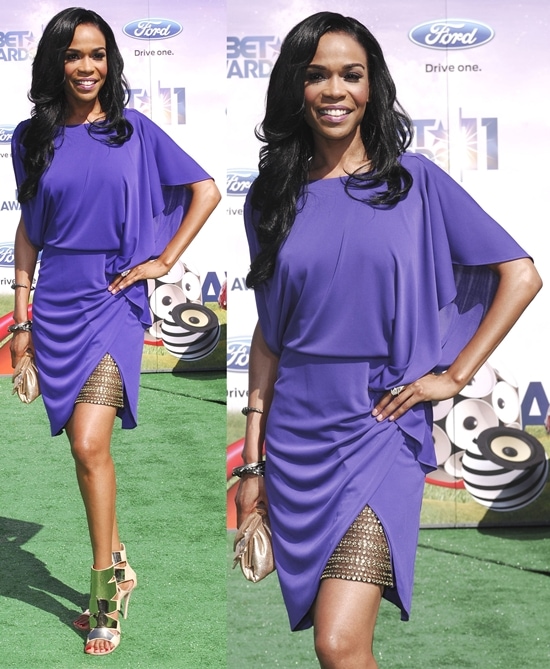 Michelle Williams poses on the green carpet at the 2011 BET Awards held at the Shrine Auditorium in Los Angeles, California on June 26, 2011
Perhaps it's because Michelle Williams sported the fully mirrored version as opposed to Selena's slimmer t-bars and Hilary's lower flats, but those things are seriously blinding.
In fact, you can see people's reflections in them: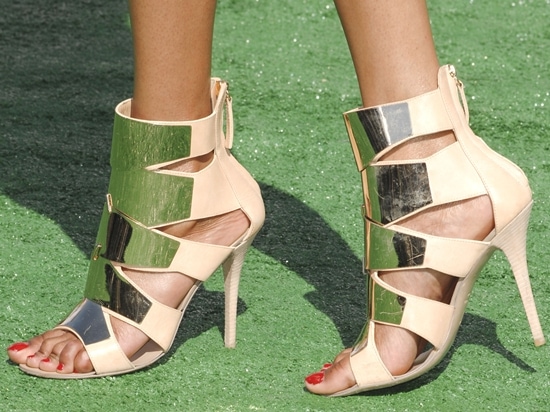 Michelle Williams's glaring Giuseppe Zanottis
Michelle Williams caused the paparazzi cameras to malfunction with these Giuseppe Zanotti mirror panel sandals that you can find at Farfetch.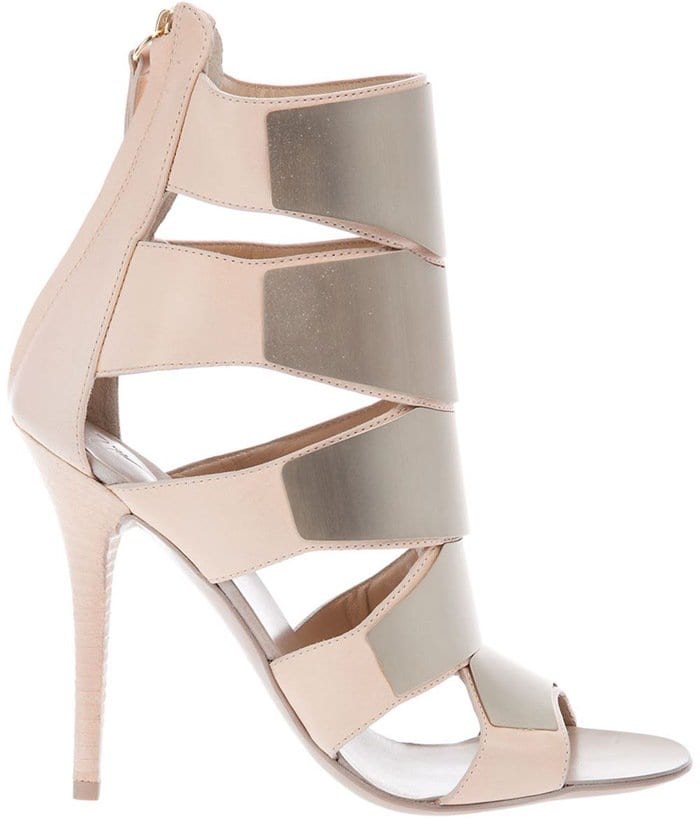 Giuseppe Zanotti mirror panel sandals
The mirror panels don't look so reflective in these product images but as you've seen in Michelle Williams pictures, they are.
Credit: Apega/WENN