The online rumor mills are buzzing about Mila Kunis! Rumor has it that the Ted star is engaged to boyfriend Ashton (aka Chris) Kutcher.
You would never be able to tell since she does not sport a huge traditional diamond engagement ring. Instead, in true cool-casual Mila style, the Black Swan actress wears a gold band on her special ring finger. She was spotted doing some grocery shopping with her mom at Pavilions supermarket in LA early this week, and she was wearing the subtle ring. Check it out:
Mila Kunis sporting a gold band on her left ring finger while out grocery shopping with her mom in Los Angeles on September 3, 2013

True to her style, Mila wore an equally cool and casual ensemble on her day out with her mom — black leggings and a loose Batman t-shirt. Maybe she's sending a hint to producers that she's interested in a role alongside Ben Affleck in the new Batman movie. She finished her carefree look with denim canvas shoes. What do you think of her effortless style?
The Ted star is cool and casual in black leggings and a loose Batman t-shirt paired with canvas shoes
If you want Mila's effortless style, Toms has a great selection of canvas shoes: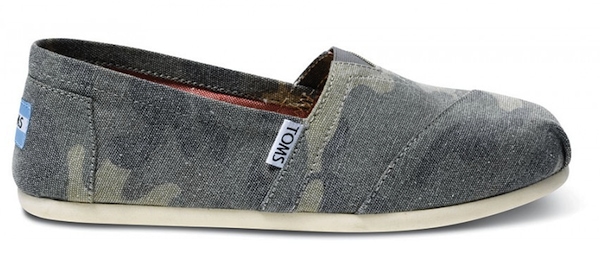 Toms Washed Camo Canvas Women's Classic Shoes, $54
Toms Chambray Trim Women's Classic Shoes, $54
Credit: Owen Beiny/WENN