Natalie Portman first signed on with Dior in June 2010, debuting her first ad campaign shortly after her highly-acclaimed film "Black Swan" came out.
Even through then-Dior head designer John Galliano's anti-Semitic controversy, Natalie — who is "proud to be Jewish" — stuck with the brand. (As we all know, Galliano was fired shortly after.)
Seven years since signing with Dior, Natalie has aged gracefully with the brand. The actress stepped out in a full Dior look at her husband's LA Dance Project gala in Los Angeles.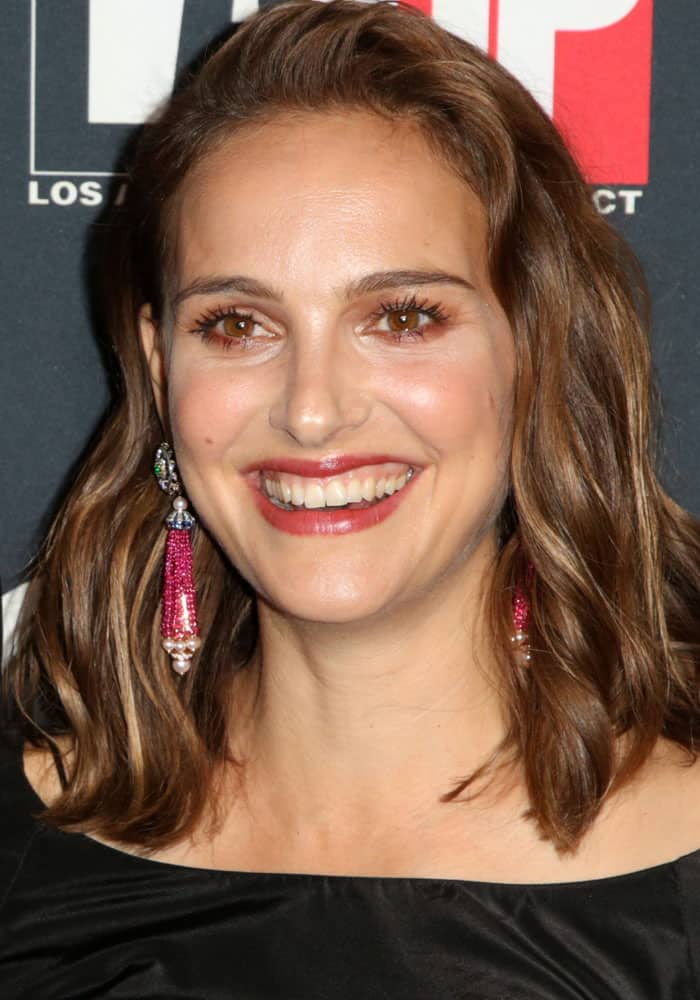 Natalie Portman attends L.A. Dance Project's annual gala in Los Angeles on October 7, 2017.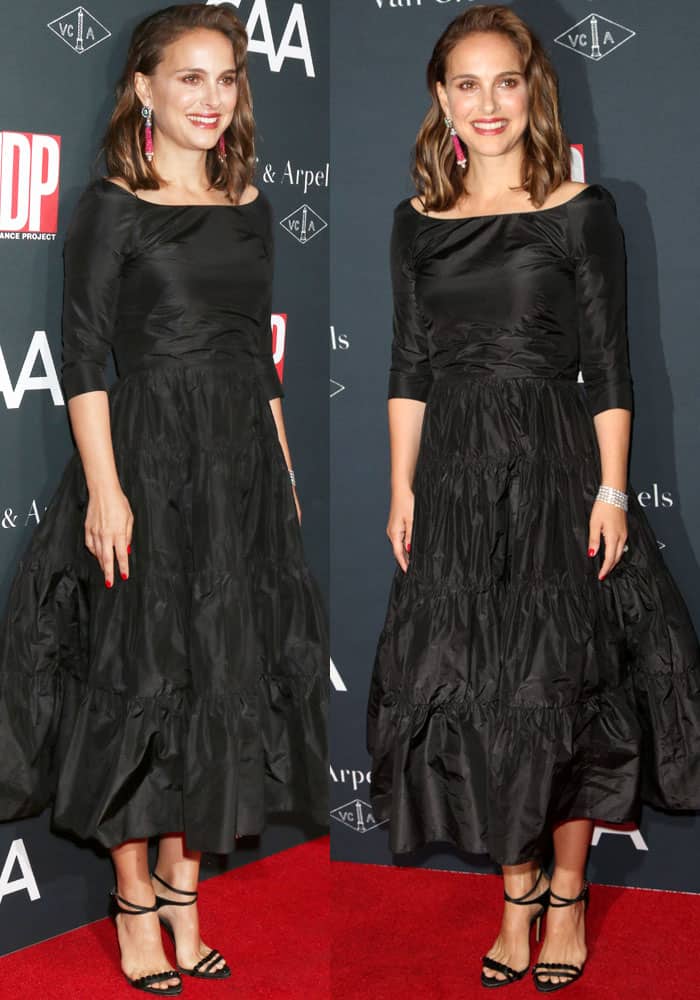 Natalie wears a frumpy black dress from Christian Dior's Fall 2017 collection.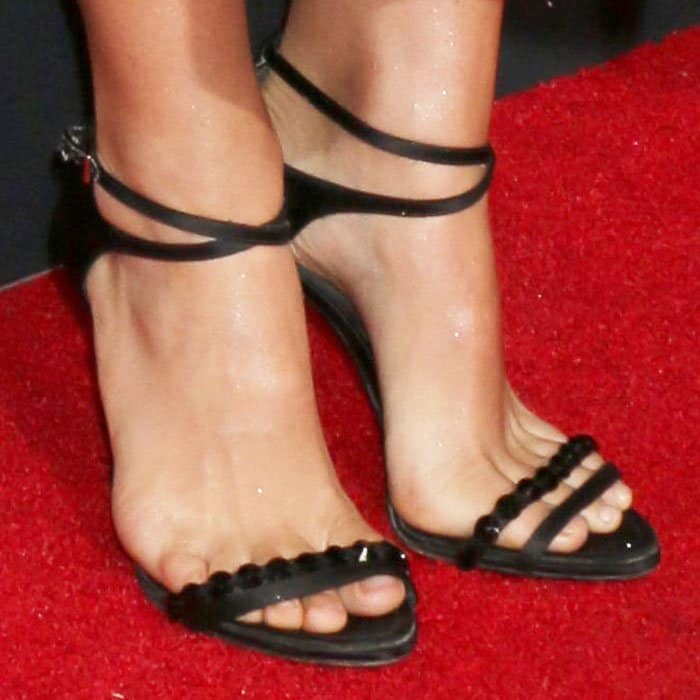 The actress wears Dior heels that were last spotted on her in 2015.
Natalie was spotted in a frumpy black dress which reminded us of a recent Louis Vuitton phase. While Natalie looks impeccable in pretty much anything, this doesn't land on our list of favorite looks. The fit of the bodice is pretty cringeworthy.
The actress, who is a staunch advocate of animal rights, interestingly upcycled a pair of Dior heels from 2015.
A pop of colored earrings and some diamonds from Van Cleef & Arpels finished the look.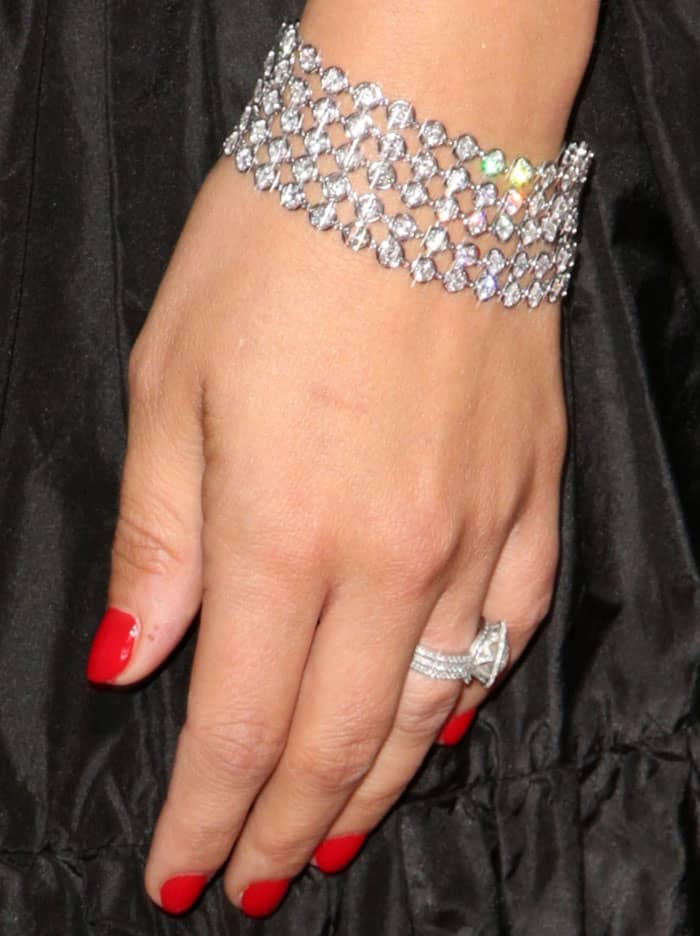 Serious diamonds: Natalie wore jewelry from Van Cleef & Arpels.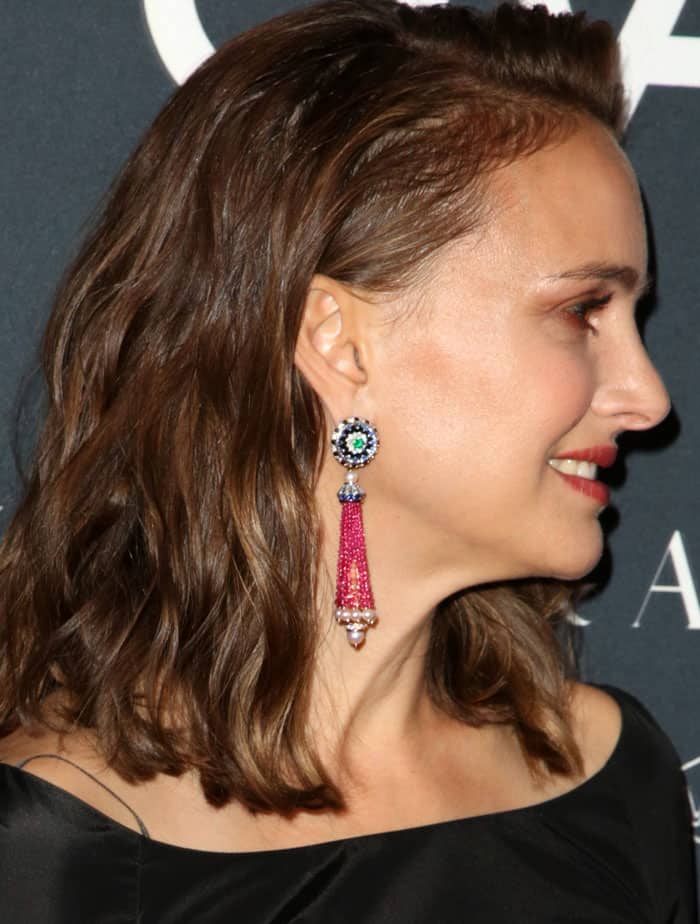 The actress adds a pop of color into her all-black look.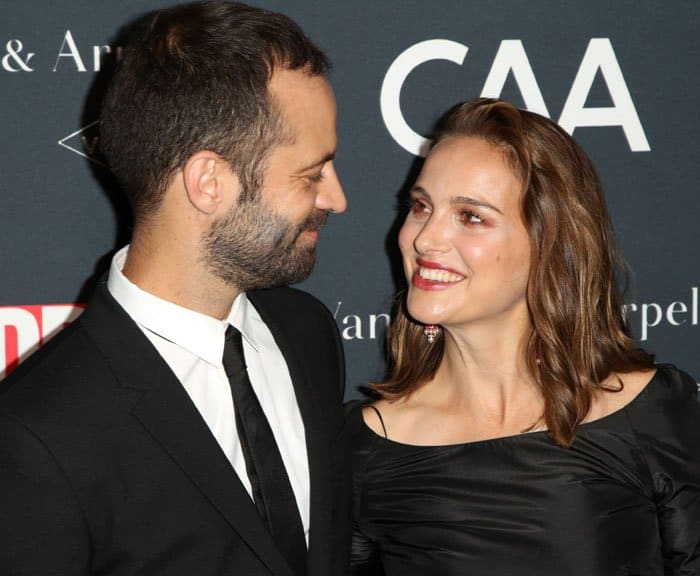 Look of love: Natalie supports husband, dancer and choreographer Benjamin Millepied.
Under the artistic direction of Maria Grazia Chiuri, the third creative appointed after Galliano's exit and the first woman to spearhead the brand, Natalie transitioned her look into a more minimalist one.
Despite Portman's changing preferences, Chiuri's usual aesthetic still ties in well with the Dior legacy.
Natalie remained low-key throughout the night, showing support for her husband; ballet dancer and "Black Swan" choreographer Benjamin Millepied.
Shop sandals similar to Natalie's Dior ones at Bluefly.
Valentino "Lovestud" sandals, $682.99 (original: $975)
Credit: Brian To / Nicky Nelson / WENN