On July 24, Naya Rivera attended a photo call for the 2013 Giffoni Film Festival looking drop-dead gorgeous.
The 'Glee' actress posed and greeted a crowd of screaming fans in a pink Michael Kors Pre-Fall 2013 dress that highlighted her curves and showed off her tanned skin.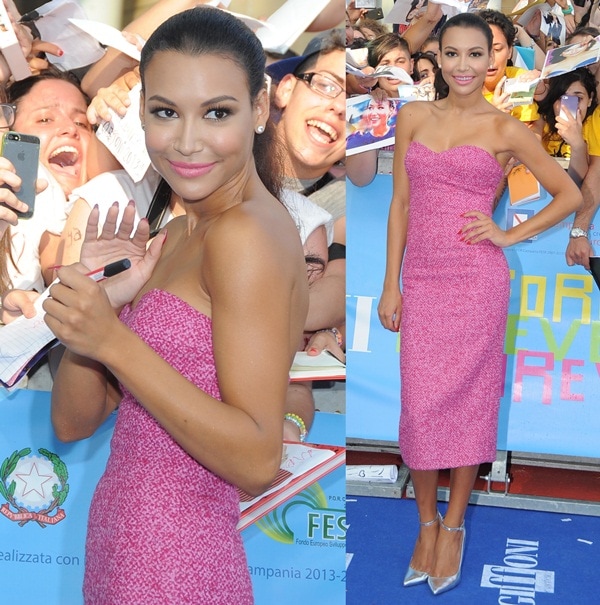 Naya Rivera flaunts her incredible legs at a photo call for the 2013 Giffoni Film Festival in Ischia, Italy, on July 24, 2013
She complimented the dress with soft pink lips and pointy pink nails but smartly broke the color scheme with silver Monika Chiang "Zinc" stilettos.
Naya Rivera put her sexy cleavage on display in a pink dress
Though there's an awful lot of pink, we think the silver stilettos offer some balance, leaving us smitten with this look!
Naya Rivera reveals toe cleavage in show-stopping heels from Monika Chiang
So, what's your verdict? Did Naya's look work? Were her silver stilettos a good move?
If you're digging this pair from Monika Chiang, we totally understand. They boast an elegant shape with show-stopping heels — perfect for making a statement.
Monika Chiang Zinc d'Orsay Stilettos, $395
Credit: WENN