If you know Perez Hilton, you know he is a wild and opinionated guy. That is probably why his pajama party at El Rey Theatre in Los Angeles was equally wacky. The stars came in their comfiest PJs and sexiest lingeries with bright, hip shoes.
Perez Hilton, his baby Perez Jr., and Mommy Perez all sported matching multicolored smiley face pajamas. Stars like Jason Derulo and Ciara wore cute outfits, while others like Golnesa "GG" Gharachedaghi and Mercedes "MJ" Javid opted for the sultry-bedroom look.
Birthday boy Perez Hilton with Momma Perez at El Rey Theatre in Los Angeles, March 24, 2013
Various shoe styles were all over the place, from accessorized Uggs to classic high heels. We were especially drawn to the effervescent neon spotted on some celebs.
Who do you think had the best and brightest footwear?
1. Jordin Sparks in Neon Pink Flats
Neon is happening this summer, and Jordin Sparks knows it. We loved her Little Mermaid graphic shirt, but her neon pink flats stole the show. They gave a much-needed pop of color to her neutral outfit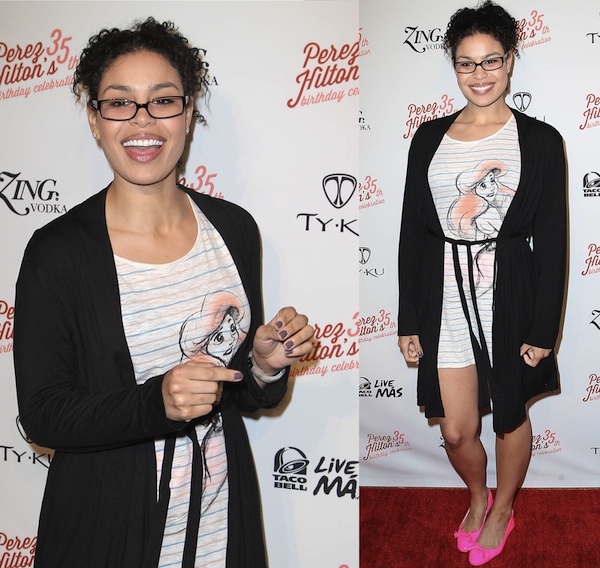 Sparks of neon pink
The Jimmy Choo version: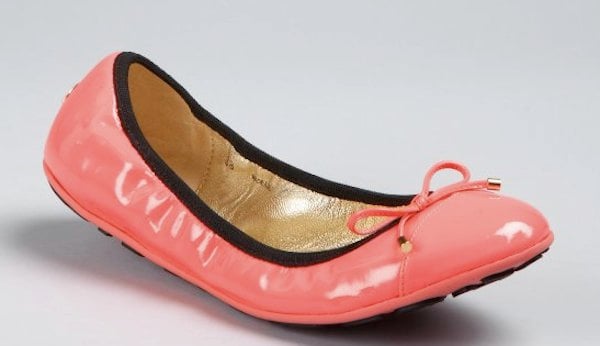 Jimmy Choo Neon Pink Patent Leather Wallach, $199.99 (sold out)
2. Adrienne Maloof in Black Stilettos with Neon Green Heels
The Real Housewives of Beverly Hills star went for a sexy look with her black teddy and thigh-high stockings. She also added a touch of neon to her head-to-toe black ensemble with her neon-heeled pumps.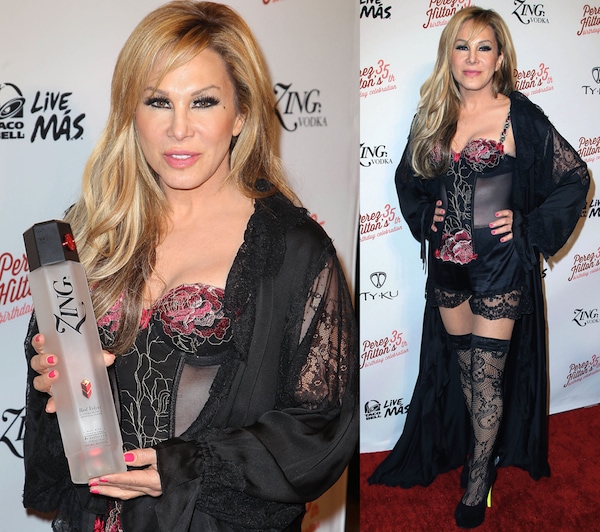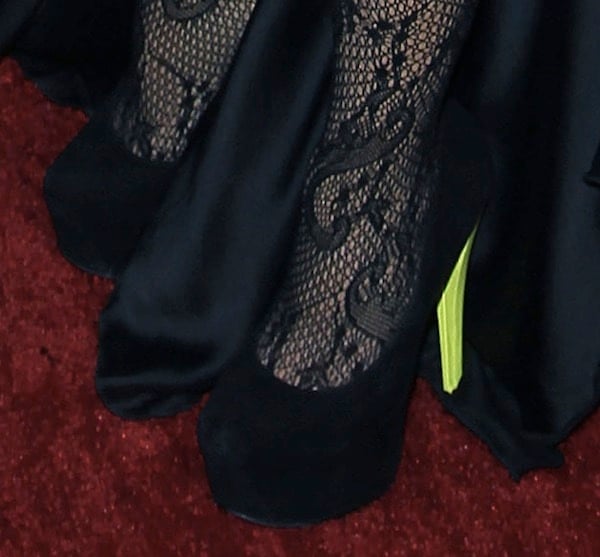 Neon-heeled pumps for the hot, real housewife
Another pair of neon-heeled pumps: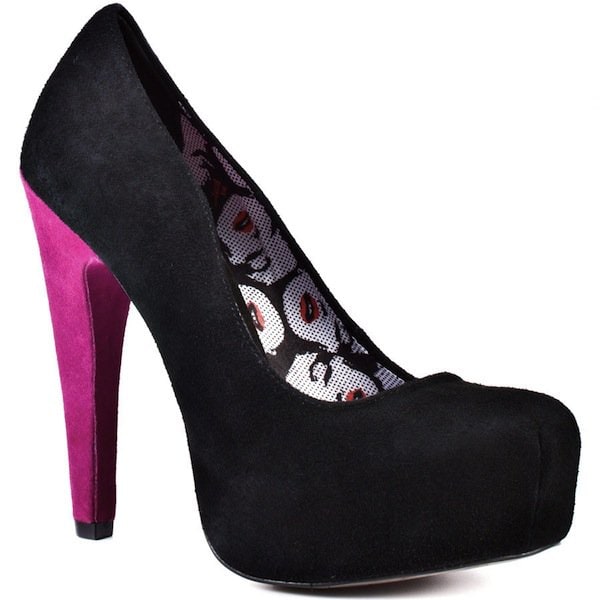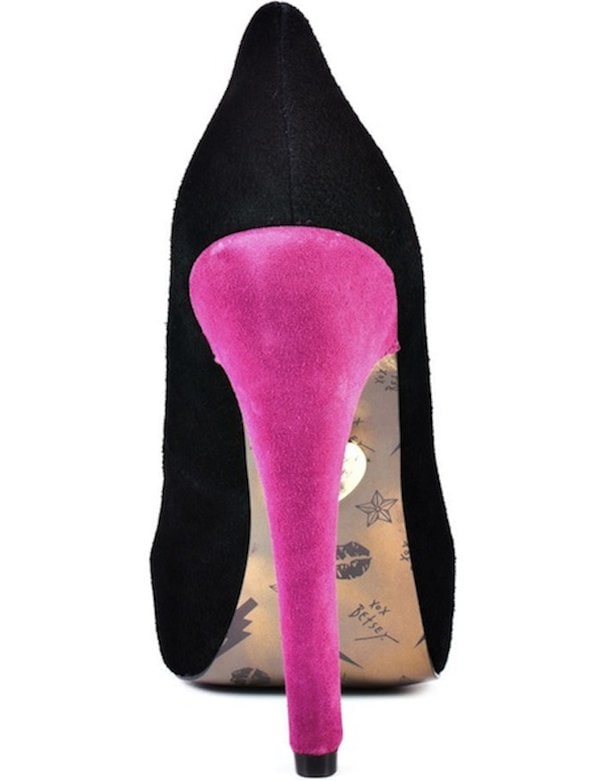 Betsey Johnson Maxean — Black Multi Pumps, $109.99
A more affordable alternative: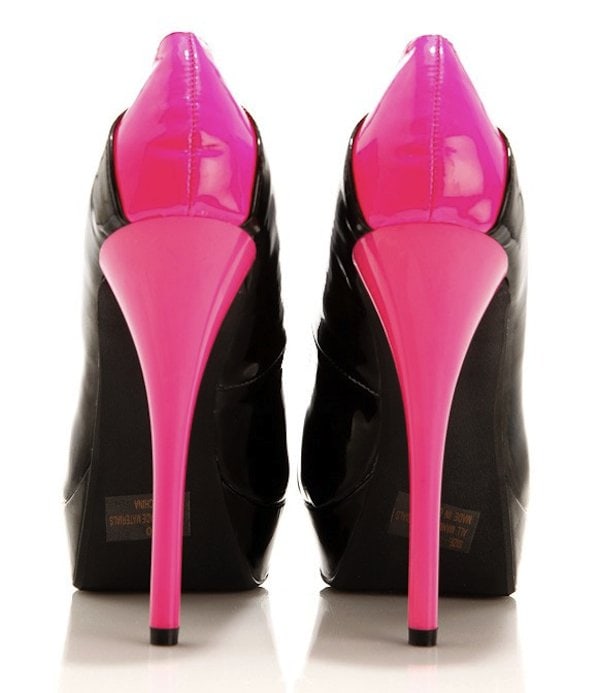 Cici Hot Neon Contrast Classic Pumps, $31.20
3. Bella Thorne in Yellow Fur Boots
Looking super cute in her polka-dot sweats, Bella Thorne completed her Minnie Mouse look with bright yellow boots. We'd pick her over Minnie Mouse any day.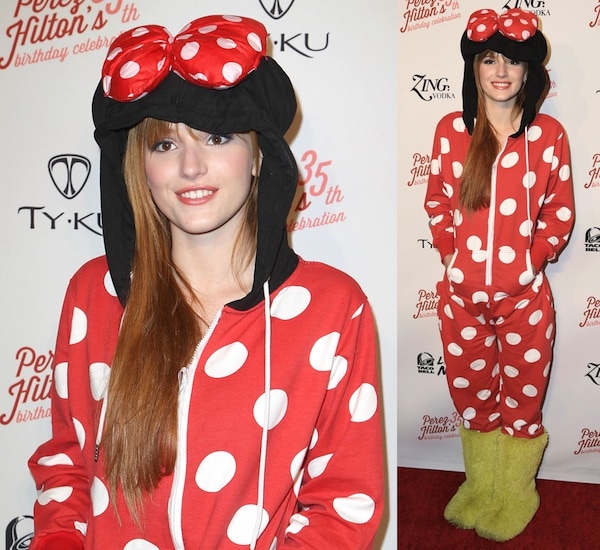 Thorne's yellow fur boots
A similar option in white (for kids only):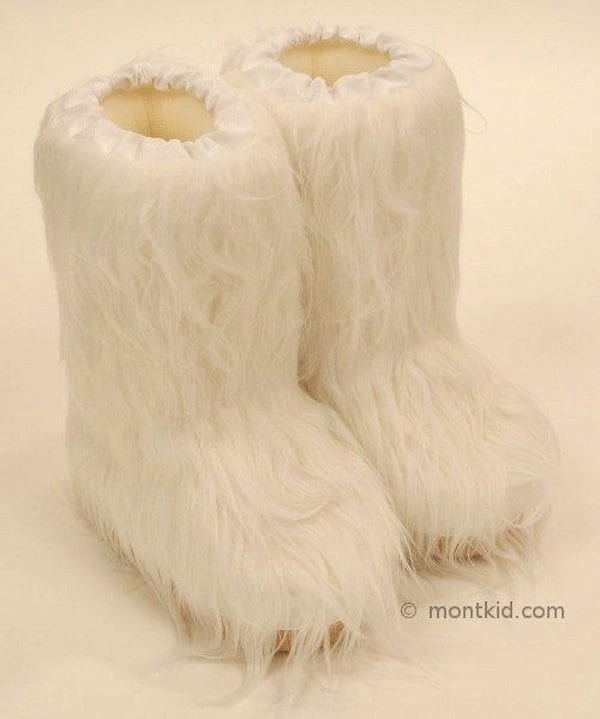 Luis Children's Fluffy Fur Boots (special order)