Nicki Minaj made headlines at the 2014 Fashion Rocks when she arrived in a revealing outfit and showed some racy moves during her "Anaconda" performance on stage. She also created buzz when she took to Twitter to express her dismay on CBS for not showing the choreography during the second verse of the song and rather focusing the shot on the audience.
Shared by Nicki Minaj on Instagram with the caption 'My darlingz, I wish you could've seen the choreography on the 2nd verse of ANACONDA last night. It was absolutely divine. CBS decided not to show it. Had they told us this before, we would have changed the choreo so that you guys could see the full performance from beginning to end. They already had you tuned in tho. Artists spend so much of their own money, time and passion to deliver their fans great performances. But ultimately, our art usually falls into the hands of people who care nothing about our art and creativity. Promise you'll get to see this new choreo soon. Love uuuuuuuuuu!!!!!!! 11.24 ~ The Pinkprint'
Nicki may have toned down her Barbie style, but she has not stopped wearing sexy ensembles. For her performance, she put together a risqué outfit that included a shimmering crystal-embellished bra and a high-waisted embellished skirt. She finished the look with a pair of white boots.
Prior to hitting the stage, the 31-year-old rapper was seen arriving at the event in a low-cut jacket dress from Saint Laurent's Fall 2014 collection. It revealed her legs and a hefty amount of cleavage, and its belted waist emphasized her amazing figure. The long sleeves provided a hint of modesty.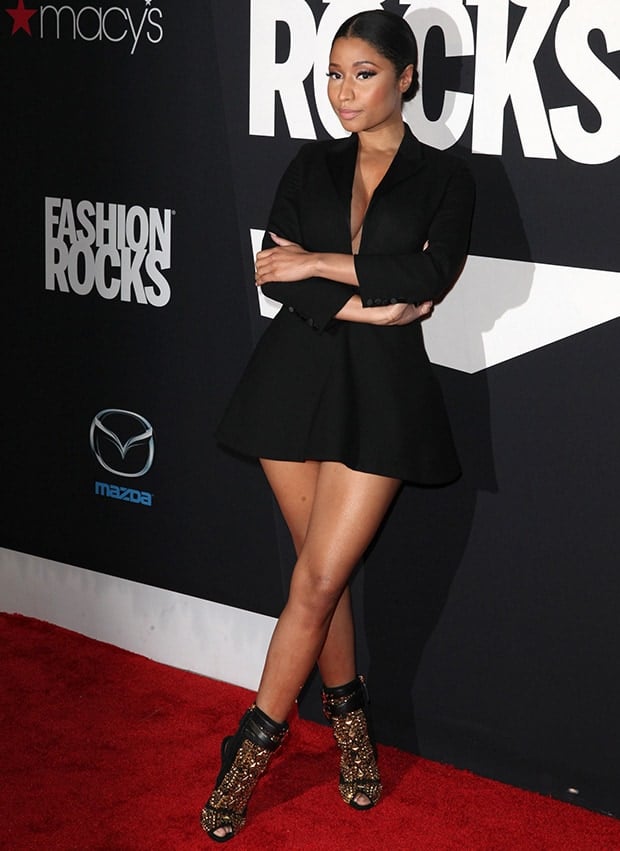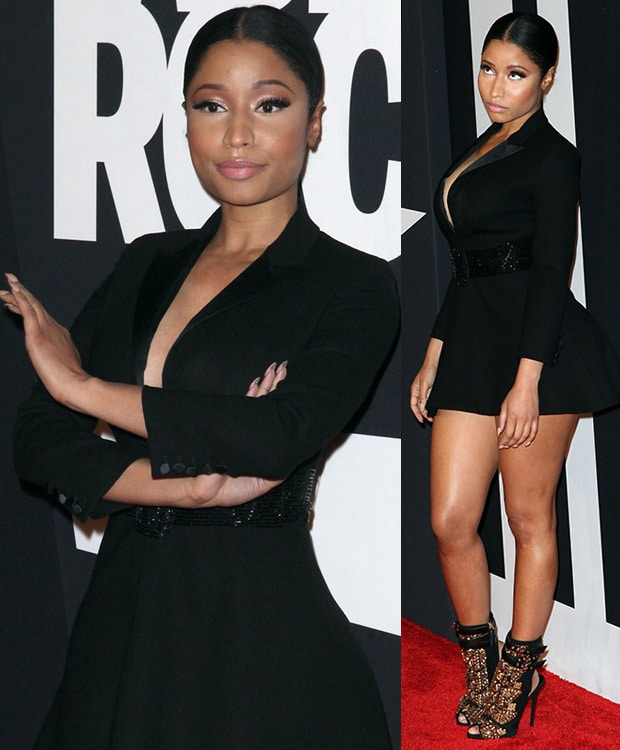 Nicki Minaj at the 2014 Fashion Rocks held at Barclays Center in New York City on September 9, 2014
Instead of wearing accessories, the "Pills N Potions" singer let her Giuseppe Zanotti booties do the talking. The gold-toned multishaped metal studs covering the entire front were enough to glam up her look. They also have tripled buckled leather straps, peep toes, open backs, and about 4.7 inch heels.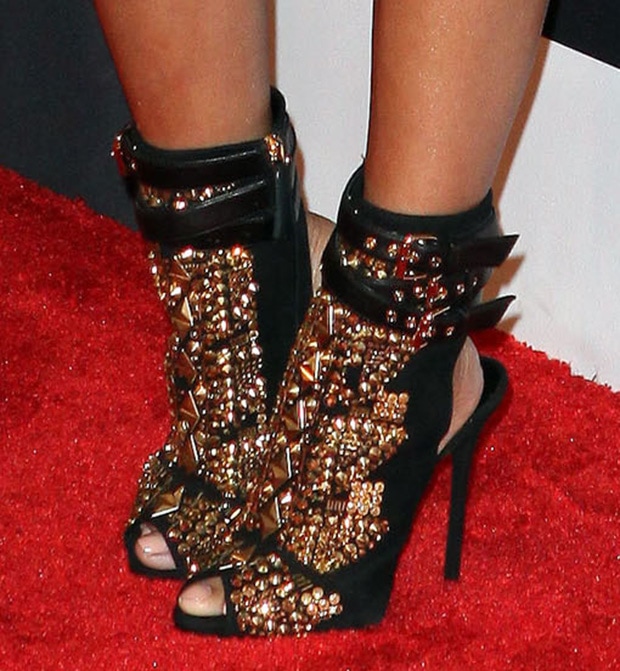 Nicki Minaj wearing Giuseppe Zanotti embellished boots
Would you rock these hard-to-ignore boots?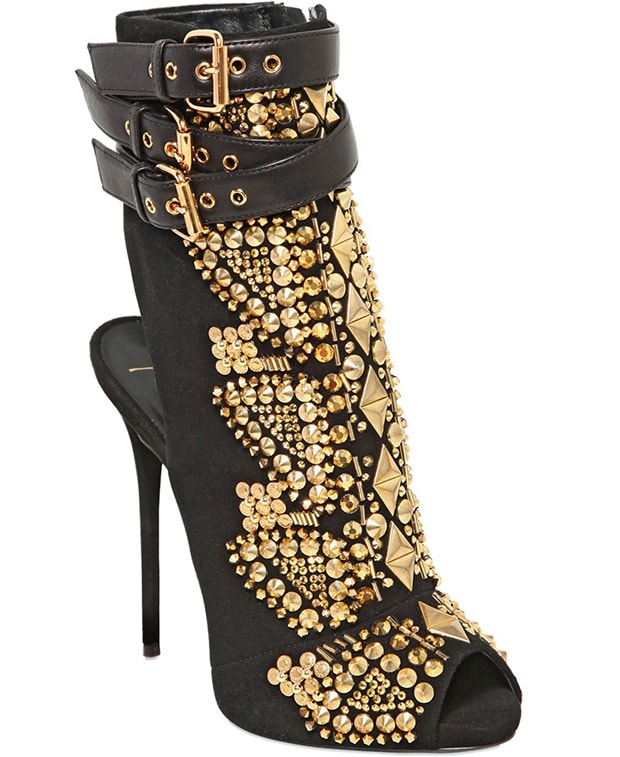 Giuseppe Zanotti Embellished Suede Boots, $2,795
Credit: PNP / WENN / Nicki Minaj's Instagram / Twitter