You seriously do not have to spend too much money to look good. And you definitely don't need to splurge on designer bags to get great-looking arm candies as well.
Here's proof of that – these hip, fresh, and fabulous purses from Los Angeles-based eco brand Nila Anthony.
With bags that retail below $70, you can be sure to amp up your street style in more ways than one:
1. Mixed Media Mayhem
A classic schoolboy satchel sprinkled with spikes, animal print, and texture – perfect for sprucing up a classic casual look:
Nila Anthony Pebbled Bag with Leopard Detail, $67
2. Snake Print and Color
Is it just us or does this beauty remind you of those Opening Ceremony purses we featured here months ago (minus the major color place, of course)?
Nila Anthony The Tanner Clutch, $47
3. The Sequined Backpack
Oh my…who'd have thought the backpack could actually look so glam?!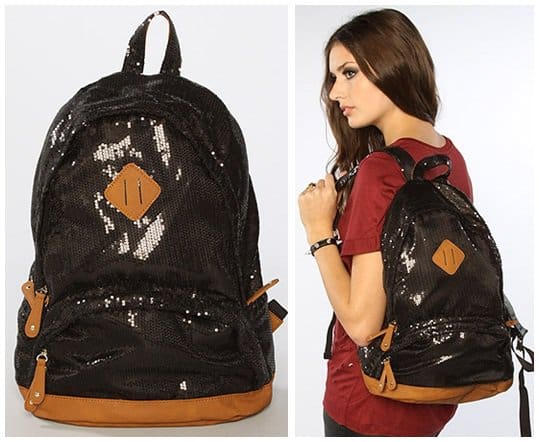 Nila Anthony Iridescent Backpack, $62
4. The Classic Colorblock
Just a few more metal add-ons and this baby can already pass off as a Proenza Schouler PS11 at a glance. Thankfully, it doesn't come with the same price tag:
Nila Anthony Buckle Front Shoulder Bag, $55
5. The Envelope Clutch
The IT bag of the season, but with an accompanying chain strap if you're too lazy to use your hands. It's a mixed media beauty as well, and offers a lot of sophistication:
Nila Anthony Suedetta Envelope Clutch, $55
6. The Box Bag
If you've been lusting after the Celine Box Bag but can't afford it, turn to this croc-embossed number instead. It's ultra-feminine and luxe-looking; plus, none can beat the $51 price tag…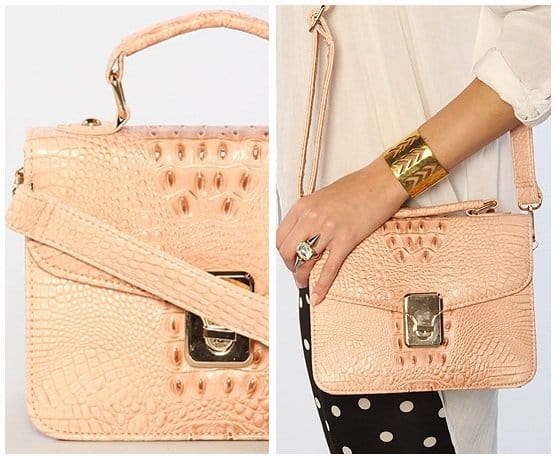 Nila Anthony Croc Box Purse, $51
Aren't these bags yummy?