In today's world, there are endless ways to become rich. Although traditional methods are still available and effective, new methods are just as efficacious, and plenty of people are using these opportunities to their advantage.
One such person is former professional golfer Paige Spiranac. She has amassed an impressive net worth through her athletic ability, as well as by showing off her confidence in her sexuality on the internet.
Paige Spiranac at the 2019 ESPY Awards in Los Angeles, California, on July 10, 2019 (Credit: Sara De Boer / Startraksphoto)
Let's dive a little deeper into who Paige Spiranac is, how she makes her money and everything else you need to know about this golfer-turned-internet star.
Paige Spiranac's Background
Paige Spiranac grew up in Colorado. Born to a former football player and a dancer, Spiranac has athleticism in her blood.
The athlete initially trained in gymnastics with hopes of one day competing in the Olympics, but an injury precluded her from realizing that dream. She instead focused on golf.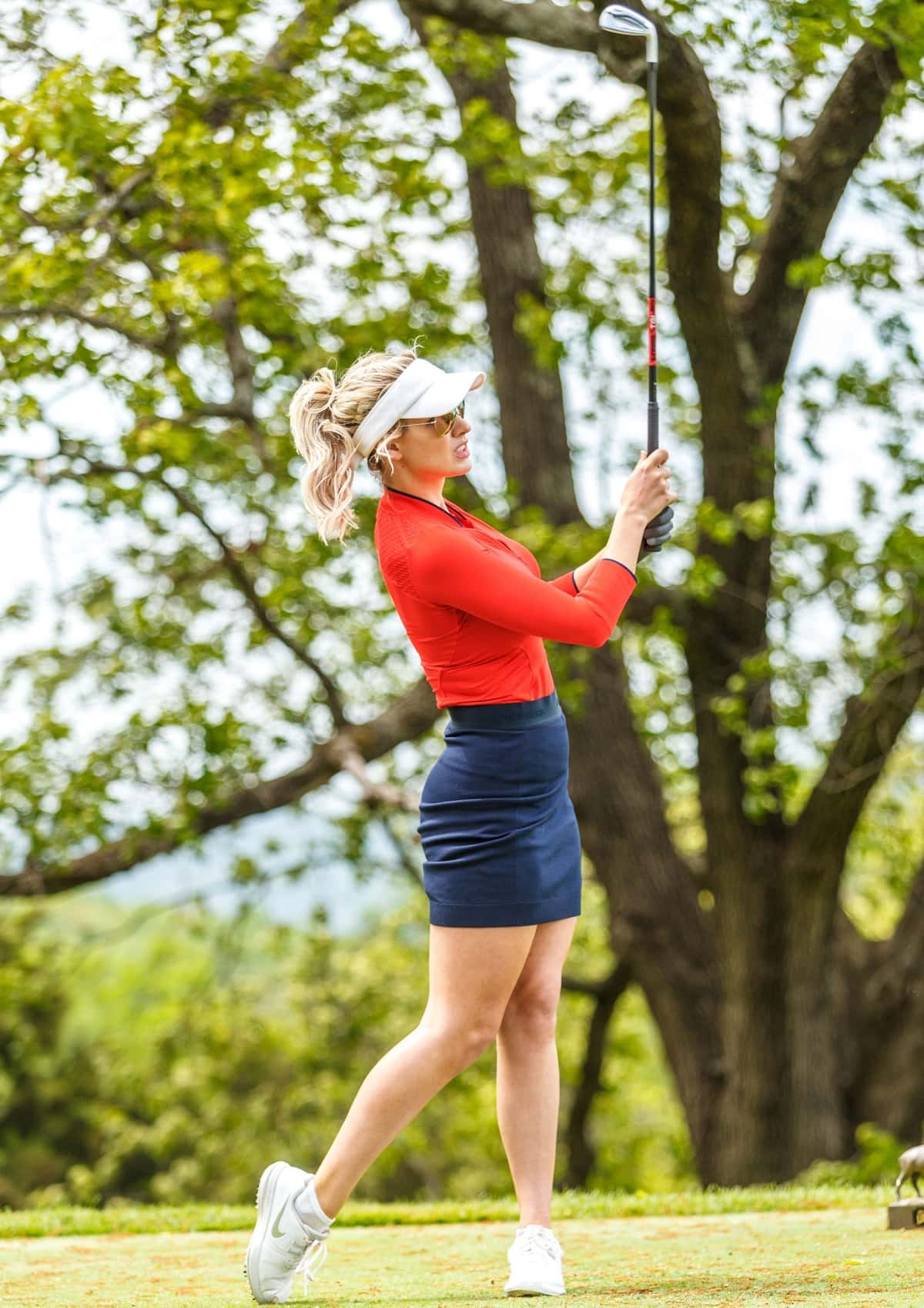 Showing off her professional golf skills, Paige Spiranac played for the Bass Pro Shops Legends of Golf Tournament held at Big Cedar Lodge in Ridgedale on April 27, 2019 (Credit: INSTARimages)
Spiranac was successful in golf as a teenager, and her skill in the sport caught the attention of the University of Arizona, where she attended on a golf scholarship.
After further success at the collegiate level, Spiranac began golfing professionally, although she did not make it onto the LPGA circuit.
How Paige Spiranac Became Famous and Rich
Although she didn't ascend to the highest level of professional golf play, Paige Spiranac was skilled enough to gain some notoriety. However, her true ascension to fame came from other ventures such as business, writing, and social media.
Some of Spiranac's ventures outside of playing golf included writing a column for Golf Magazine; posing for outlets such as Sports Illustrated Swimsuit and Golf Digest; and working as a brand ambassador for companies like PXG, 18Birdies, Mizzen + Main, and Philip Stein Watches. In 2022, Spiranac was named Maxim's Sexiest Woman Alive.
She has certainly earned money from those aforementioned projects, but a majority of her income has likely come from her stake in the sportsbook company PointsBet.
Spiranac also hosts a podcast and has a large social media presence – the highest on Instagram of any other golfer (even Tiger Woods) – and gets paid handsomely for ads she posts on the platform, many of which feature her in risqué clothing.
Although Spiranac has more Instagram followers than Tiger Woods, she has yet to even come close to the billionaire golfer's net worth. Still, her estimated $3 million estate is nothing to scoff at.
Inside Paige Spiranac's Personal Life
Paige Spiranac is open to showing her body on the internet, but aside from that, she keeps her personal life private. However, she did share earlier in 2022 that she is no longer married.
Spiranac wed athletic trainer Steven Tinoco in 2018. The two had been together since the beginning of Spiranac's career, but she has not disclosed any details as to why or when exactly the pair split.
Given the nature of Spiranac's career, it's natural to wonder if her social media content had a negative effect on her former relationship with Tinoco. But according to Spiranac, her ex-husband was nothing but supportive of her career and all that it entailed.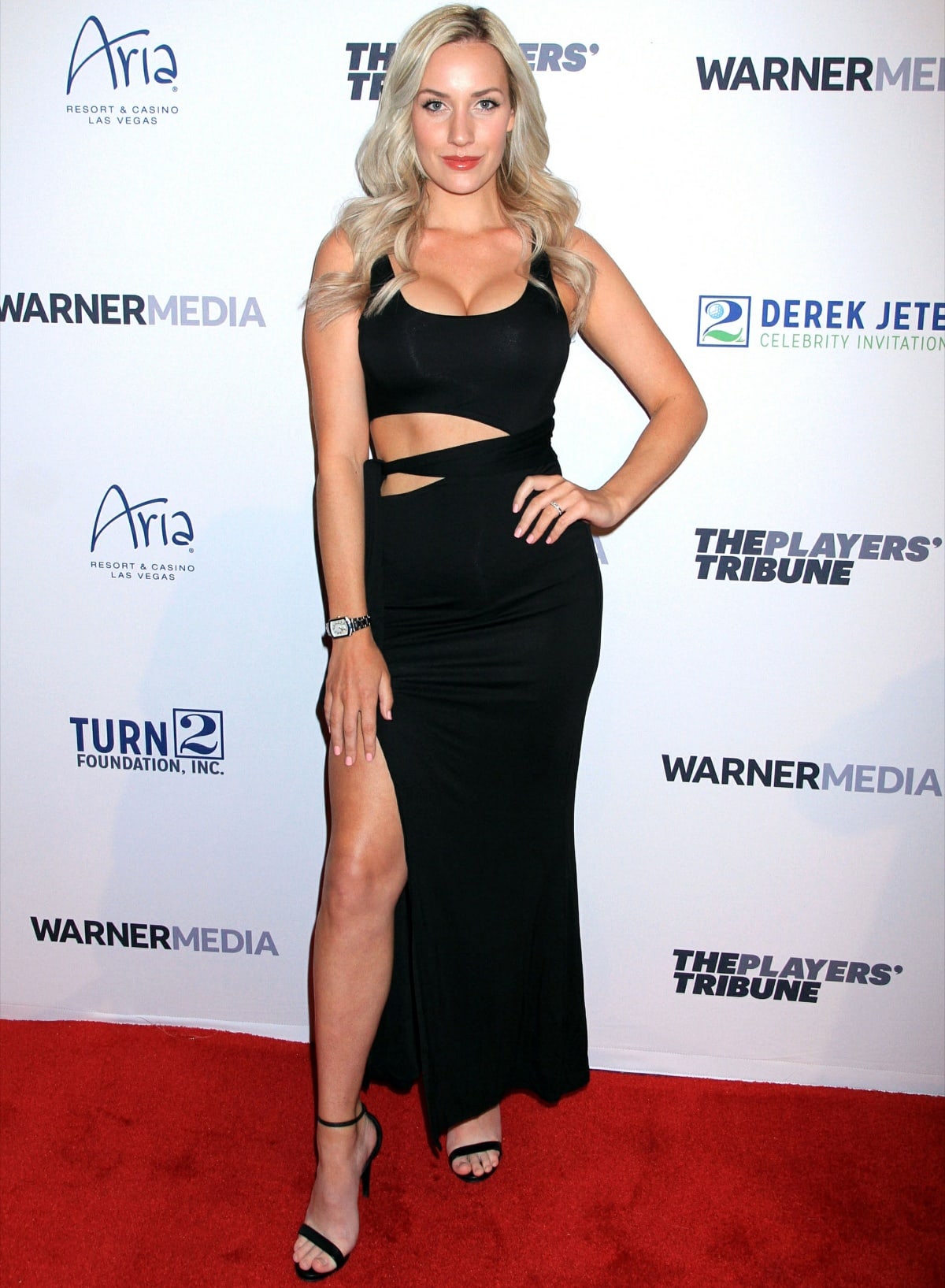 Paige Spiranac understandably keeps her personal life private, and she has shared no details regarding her relationship and eventual split from ex-husband Steven Tinoco (Credit: AJM / PA Images / INSTARimages)
"He is so understanding and knows this is a business for me. He will say, 'Hey, show a little more cleavage,'" the athlete and model has previously said.
It's unlikely fans will get any specific details regarding Spiranac and Tinoco's divorce. She has also been quoted saying, "I am so open and honest about everything in my life, as you guys can tell from the podcast, that I want something to myself, and having a public relationship is very difficult, and as soon as you make it public, you're giving everyone the right to ask questions and you have to then answer them."
Paige Spiranac's Past Controversies
Although it doesn't seem to have caused issues in her past relationship, Paige Spiranac's career has come with plenty of controversies.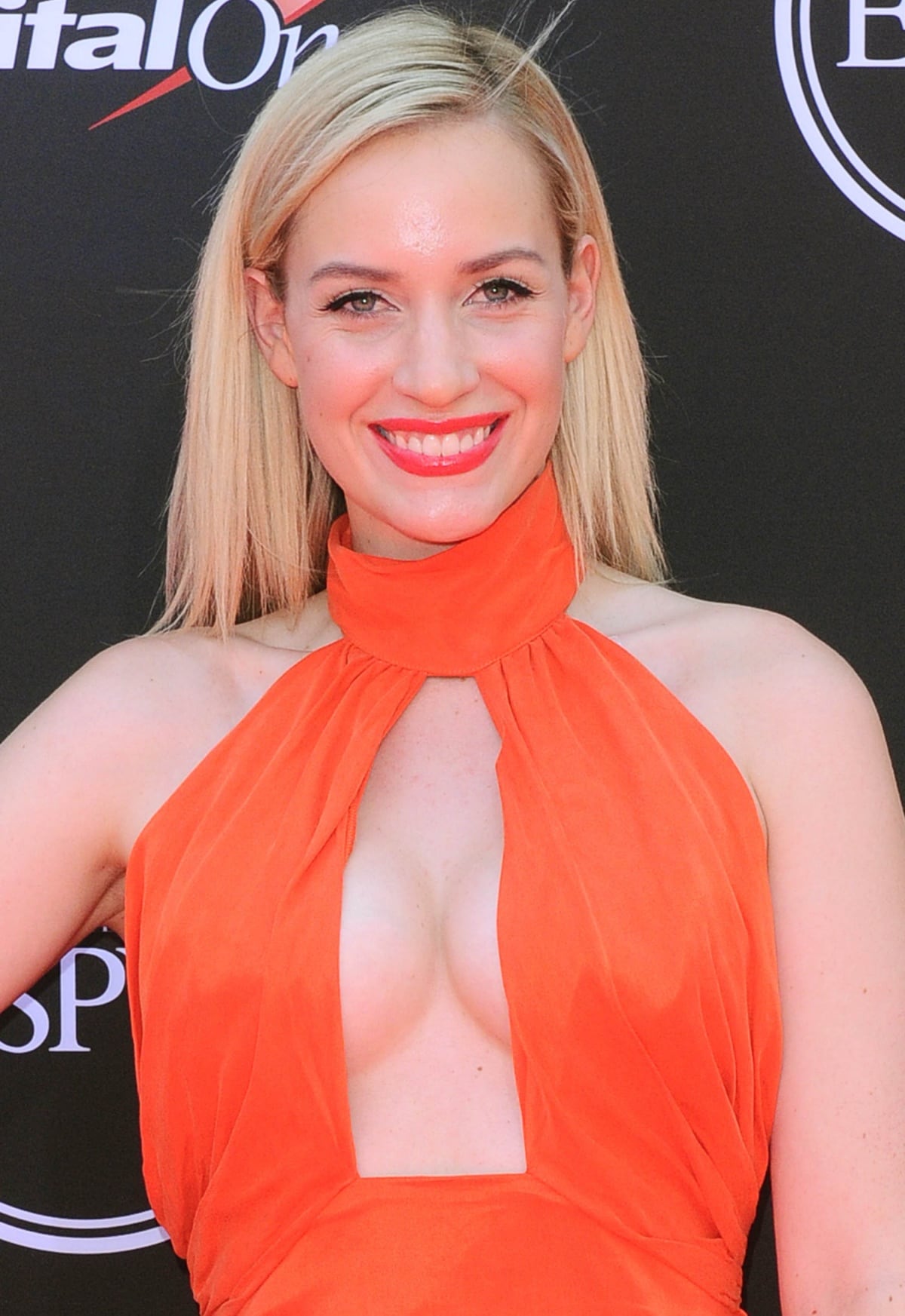 Paige Spiranac may enjoy the fruits of her labor, but that doesn't mean that she hasn't had her share of complications that come with her chosen fields (Credit: Sara De Boer / Startraksphoto)
Despite being recognized as one of the most beautiful women in the world, Spiranac has experienced body shaming, identity theft, and more over the course of her work in golf and on social media.
Body Shaming
In the fall of 2022, Spiranac was asked to throw the ceremonial first pitch at a major league baseball game between the Milwaukee Brewers and the New York Yankees.
While at the game, Spiranac wore tight-fitting clothing underneath a Brewers jersey, and fans were incredibly vocal about their opinions on her body.
Spiranac posted a video to YouTube sharing some of the unsolicited feedback she received after the outing and explained how the comments affected her. Many fans stated that she had gained weight, and others went so far as to tell her she didn't look like herself.
"When I shoot, I obviously pick the best pictures. I have great lighting. There's a lot that goes into getting a nice picture," she explained to her audience. "Even the most beautiful women in the world don't always look a certain way," she added.
Identity Theft
When it comes to identity theft, most people have to worry about their finances or social security numbers being stolen. For Spiranac, her likeness and reputation are at stake.
On an episode of her podcast, Spiranac answered questions from fans. One asked if she would consider joining OnlyFans, a platform for users to post exclusive content, often nude photos, for paying customers.
Spiranac said she won't be joining the platform, noting, "With being in such a conservative industry like golf, that would be a career killer for me. Even what I do, so many doors have been shut because they don't like the fact that I just show cleavage."
View this post on Instagram
She did note, though, that another user created an OnlyFans account under her name and posted fake nude photos.
Paige Spiranac has certainly faced other criticisms during her career, with many golf fans and outlets accusing her of dressing too provocatively for the sport and sexualizing the game.
Despite the criticisms, Spiranac continues to dress how she likes and posts photos showing it. Through it all, Spiranac continues to become richer and richer on her own terms.