It's been a long day without you, my friend.
When Paul Walker passed away due to a car accident in 2013, there was an outpouring of grief from fans of some of his most successful films (including entries in the popular Fast & Furious franchise) and those who simply lamented the passing of a young and talented actor in his prime.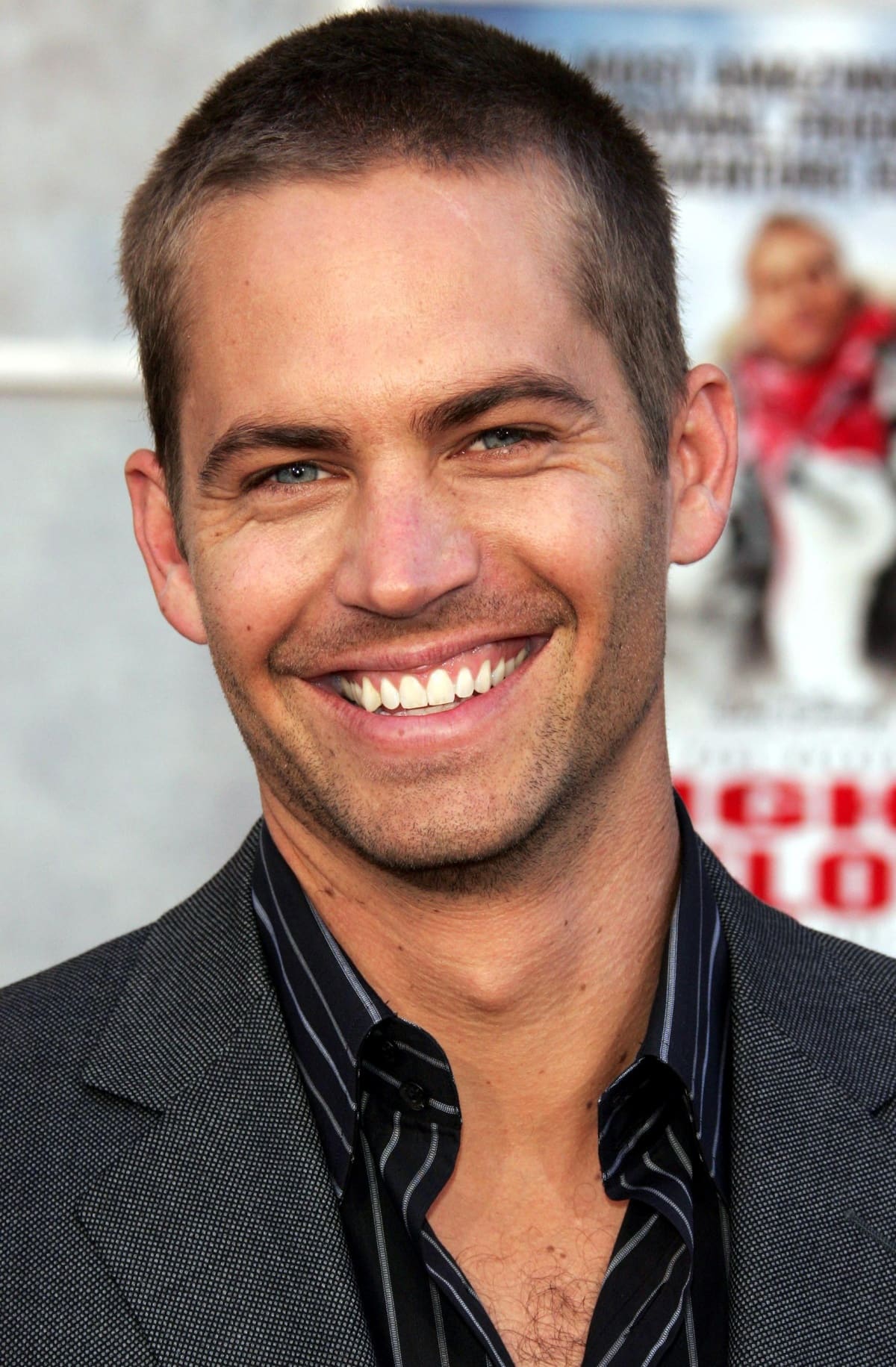 Paul Walker, a remarkable talent in the entertainment industry, left an enduring legacy despite the tragic car accident that claimed his life in 2013 (Credit: Jean Catuffe / INFGoff)
Hailing from the Los Angeles suburb of Glendale, California, Walker was raised as a Mormon and got a taste of acting work from a very young age when he appeared in commercials as a child in the mid-80s.
Following his work on television commercials, Walker began to feature in small roles on television shows such as Highway to Heaven (1984 to 1986) before securing his first starring role in 1987 in the sitcom Throb as Jeremy, the 12-year-old son of protagonist Sandy Beatty (played by Diana Canova).
Around this time, he also starred in various low-budget B movies like Monster in the Closet (1986) and The Retaliator (1987).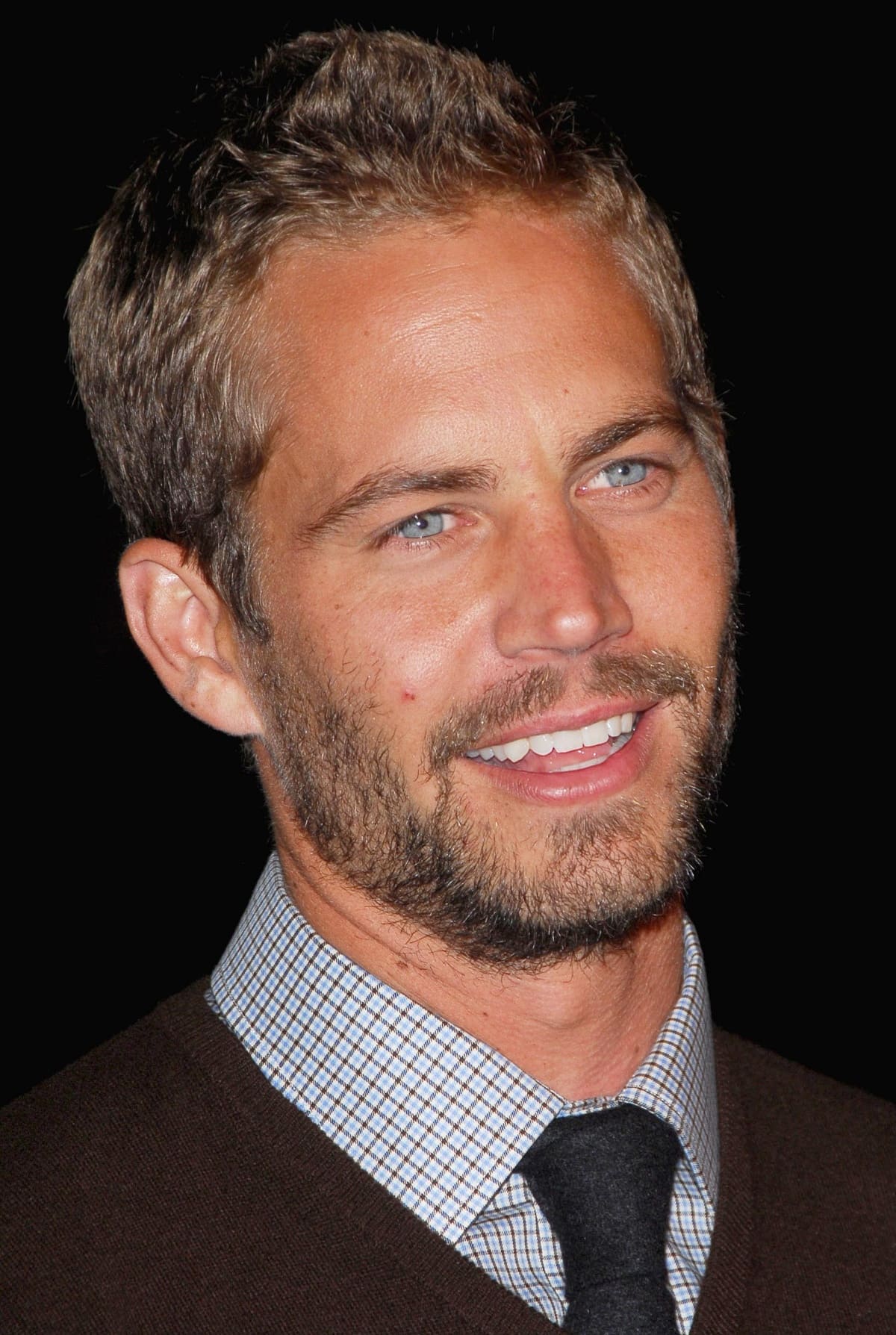 Paul Walker's journey in the entertainment industry began with humble origins, as he transitioned from commercial work to taking on roles in smaller-scale projects (Credit: Jane West / INFGoff)
From there, Walker further established himself as an actor by continuing to appear in sitcoms throughout the 90s before landing his first starring role in a feature-length film in 1998 entitled Meet the Deedles, where he played the part of Phil Deedle, a trust-fund baby enrolled into boot camp at Yellowstone National Park.
The movie wasn't a success, but it did help to propel Walker's career and allowed him to pursue higher-profile roles in a number of films such as Varsity Blues (1999) and The Skulls (2000).
Then he had his breakthrough role in a little film called The Fast and the Furious (2001), which was a massive hit and quickly became Walker's most iconic role.
He played the part of LAPD officer Brian O'Conner, a character that evolved throughout the course of the long-running franchise.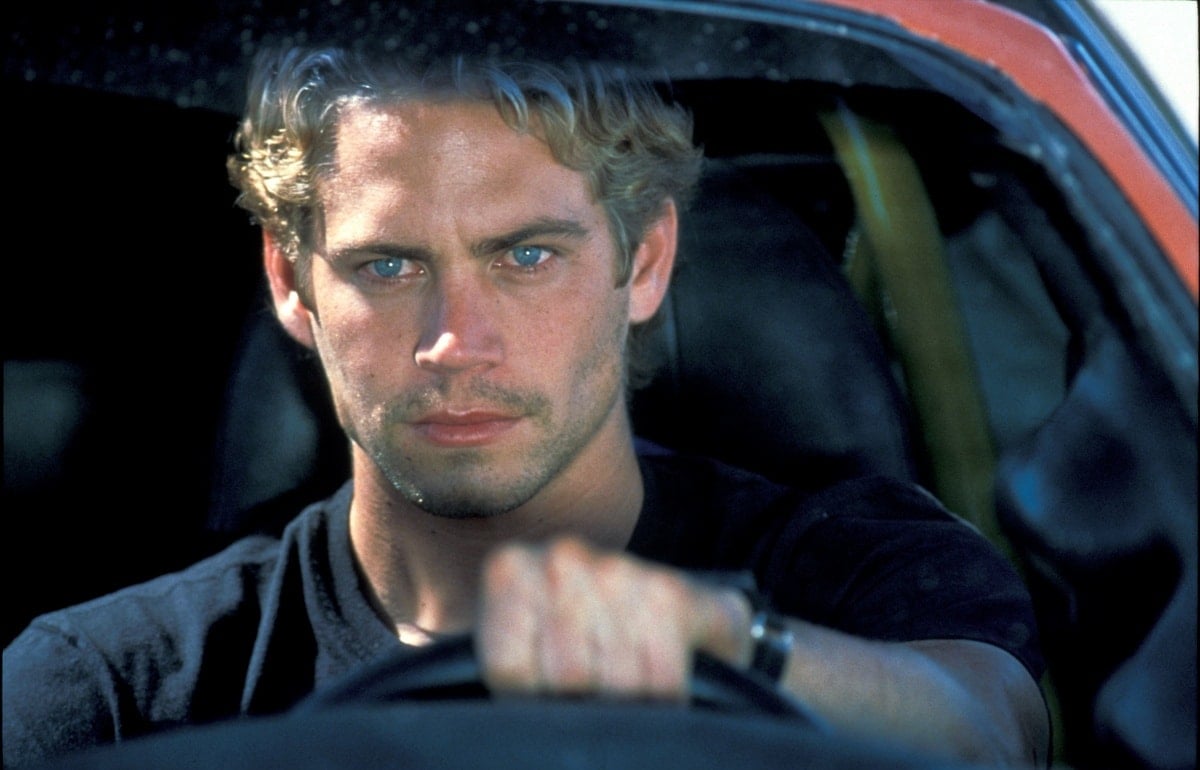 Paul Walker's breakthrough role came in 2001 when he portrayed the character of LAPD officer Brian O'Conner in the action-packed film The Fast and the Furious (Credit: Universal Pictures)
But enough about Walker's history. Let's take a look at his last 5 films as we remember the actor, who tragically passed away in his prime.
5. Fast & Furious 6 (2013)
As the title suggests, this is the sixth installment of the massive Fast & Furious franchise, with Paul Walker reprising his role as Brian O'Conner.
Far from the straight-arrow cop in the original film, by this point in the franchise, O'Conner works with criminals and scores a huge heist in Rio de Janeiro.
In the highly anticipated 2013 action film "Fast & Furious 6," Paul Walker reprised his iconic role as Brian O'Conner, while Vin Diesel returned as the formidable Dominic Toretto (Credit: Universal Pictures)
Luke Hobbs (played by Dwayne Johnson, who initially appeared in Fast Five) needs the help of O'Conner and Dominic Toretto (played by Vin Diesel) to take down a group of dangerous criminals, offering them pardons in exchange.
This film was a massive success for the franchise and helped to bring the action of the series to new heights. It raked in a huge haul of $788.7 million at the box office, which is a testament to the success of the series.
4. Vehicle 19 (2013)
Another action movie for Paul Walker, Vehicle 19 sees him as Michael Woods, a former convict, who relocates to Johannesburg, South Africa to reunite with his wife.
After being thrust into a crime plot that seeks to frame him as a conspirator, Woods has to evade the police force of Johannesburg while trying to uncover the corruption that has placed him in this dangerous predicament.
In the gripping 2013 action thriller film "Vehicle 19," Paul Walker delivered a captivating performance as the protagonist, Michael Woods (Credit: The Safran Company / Forefront Media Group)
Vehicle 19 was unfavorably compared to some of Walker's more successful films within the same vein, including The Fast and the Furious. As a result, it failed to make a splash with the critics, general audiences, or the box office, as it only managed to bring in a paltry $2.1 million.
3. Hours (2013)
Playing the starring role of Nolan Hayes, Hours sees the actor take on a more emotionally affecting part, which was a far cry from Walker's usual action-adventure fare.
In Hours, Nolan is a father who finds himself trapped in a New Orleans hospital during Hurricane Katrina. After his pregnant wife passes away during childbirth, Nolan is thrust into the role of a single father during one of the most devastating natural disasters in the history of the United States.
Paul Walker delivered a compelling and emotionally charged performance as Nolan Hayes in the 2013 thriller film "Hours," portraying a desperate father fighting to keep his premature daughter alive in the aftermath of Hurricane Katrina (Credit: Pantelion Films through Lionsgate)
Walker was 35 years old when he took on the part of Nolan and acted as an executive producer on the film.
This role was one of the last ones for Paul Walker, as the movie was released two weeks after he tragically passed away.
2. Brick Mansions (2014)
Getting back on course to the films that put Paul Walker on the map, Brick Mansions is a crime action movie that is an American remake of the successful French film, District 13 (2004).
Starring alongside David Belle and RZA, Walker plays the part of undercover police officer Damien Collier.
He helps to keep the peace in Brick Mansions, a newly developed crime-controlled area of Detroit, where the government decided to erect enormous walls to keep the criminals inside and isolated from the rest of the city.
Paul Walker showcased his action prowess as Damien Collier in the 2014 film "Brick Mansions," delivering an engaging performance as a determined law enforcement officer navigating a dangerous urban environment to take down a notorious crime lord (Credit: Relativity EuropaCorp Distribution)
Unfortunately, the film was not a success with audiences or critics, who viewed it as just another action film that was thin on plot and character development.
The original French film, District 13, was very popular at the time for its parkour scenes, which were filmed without the use of CGI. Most of these sequences were cut in the American remake, much to the chagrin of fans of the original film.
1. Furious 7 (2015)
Furious 7 is Paul Walker's last film, released after he tragically passed away on November 30, 2013. As a result, Walker's brothers Caleb and Cody were hired to act as stand-ins during many of the scenes they had to shoot following Walker's untimely death.
The film was released alongside the hit Wiz Khalifa and Charlie Puth song, "See You Again," which spent 12 non-consecutive weeks at number 1 on the US Billboard Hot 100.
In the highly anticipated 2015 action film "Furious 7," Paul Walker reprised his beloved role as Brian O'Conner, captivating audiences once again with his charismatic portrayal of the skilled and loyal member of Dominic Toretto's crew (Credit: Universal Pictures)
Furious 7 was a huge success and managed to gross $1.5 billion, earning its spot as the franchise's highest-grossing film.
In the movie, Walker reprises his role as Brian O'Conner, but this time, he's retired from the criminal lifestyle and looking to start a family with his wife.
Furious 7 is an emotional tribute to the late action star Paul Walker. He deserved a massive send-off, which the film certainly provided for him.