Pixie Lott is always impeccably dressed in my eyes. I dig her retro looks and I certainly laud her gumption in injecting cutesy pieces in her outfit that no other woman past the age of 12 would.
She was clad in white from head to toe at a photocall to launch the new BlackBerry Z10 smartphone.
Pixie Lott appears in-store to meet with fans and celebrate the launch of the new Blackberry 10 at the Phones 4u store Oxford street in London on January 31, 2013
She rocked a tight-fitting dress from the Camilla and Marc Spring 2013 collection. However, it was her styling that caused a ruckus.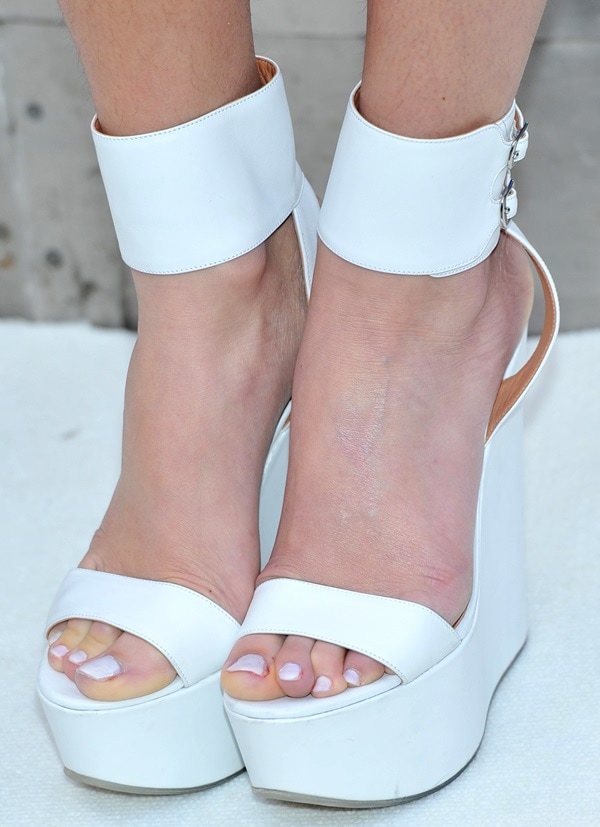 Pixie Lott showed off her sexy feet in white wedges
The English singer, songwriter, and actress took inspiration from the 60's vibe of the LV S/S 2013 collection and wore a white headband that stood out against her blonde hair.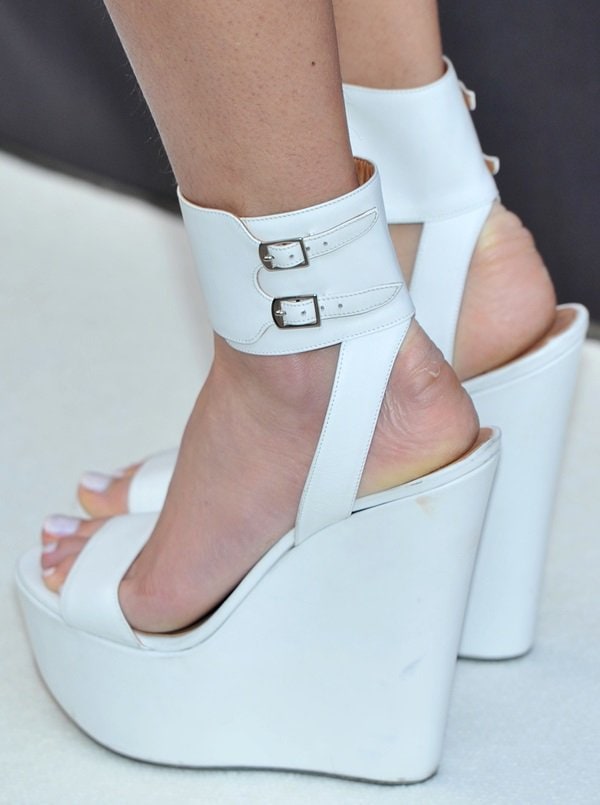 Pixie Lott's white ankle strap platform shoes
She opted for a white shoulder bag and white ankle strap platform shoes. Personally I like the playful flair of this outfit. The styling reduced the jarring simplicity of the color palette.
I would have preferred her in classic pointy-toe pumps instead of that clunky platform shoes though. The thick straps of the platform shoes did nothing to accentuate her lovely legs.
Later that day she showed up at BBC Radio 1 wearing a far more comfortable outfit. She kept her hair in a bun and adorned with the white headband but she changed into a statement graphic printed shirt, jeans, and low-heeled loafers.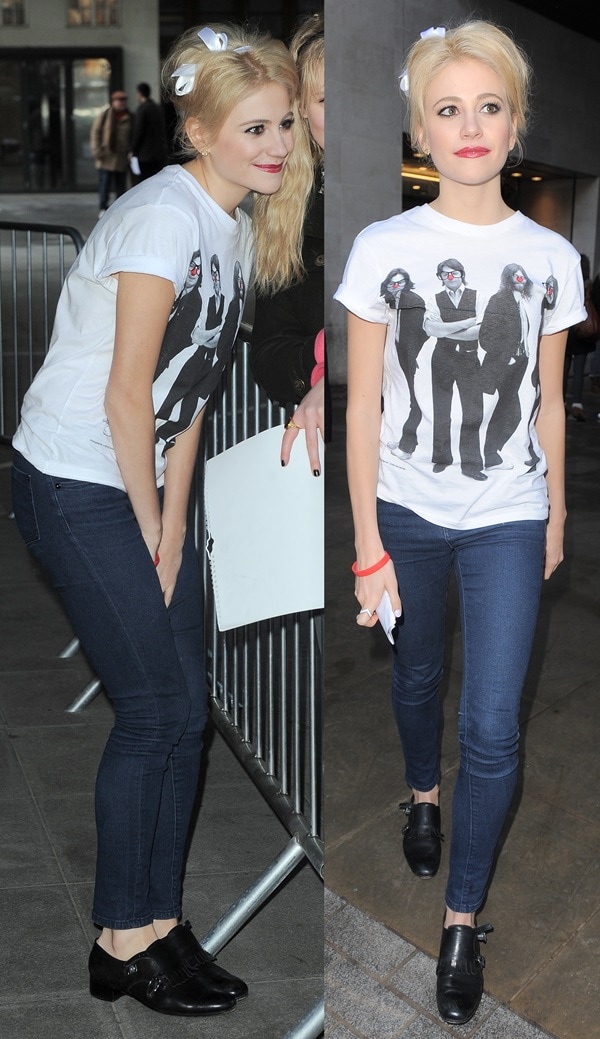 Pixie Lott wears a white headband with her hair in a bun at the BBC Radio 1 studios in London on January 31, 2013
I'm actually more in love with this look. The band shirt, the casual skinny pants, and those loafers! Casual retro at its finest.
I like the jeans but it could have looked more retro with a pair of tight-fitting houndstooth print pants.
Pixie Lott's black low-heeled loafers
So what do you guys think? Which outfit do you like more? If you fancy copying Pixie Lott's style, get similar shoes at Nordstrom or Zappos.
White Ankle Strap Sandals: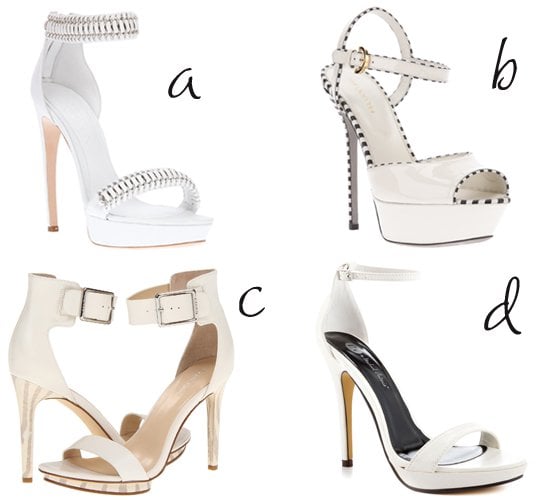 a. Armadillo Chain Sandal, $950.44, Alexander McQueen b. Sergio Rossi Ankle Strap Sandal, $719.76 c. Vivian Sandals, $119.00, Calvin Klein d. Lovina Sandals, $49.99, Michael Antonio
Black Loafers:
a. Giambattista Valli Gemstone Loafers, $1051.18 b. Avec Moderation Pony Skin Loafer, $278.62 c. Del Toro Shoes Patent Loafer, $350.00 d. Millie Tassel Loafer, $80.00, Dolce Vita
Credit: Karl Piper / WENN / Daniel Deme