Rachel Bilson may not have moved on completely from her The O.C. character, Summer Roberts – the 34-year-old uploaded a photo of the character playing her on the one-night-only The Unauthorized O.C. Musical, stating that she may be a "tad bit jealous" despite already moving on with Hart of Dixie.
The O.C. star made her way to the Montalban Theater in Hollywood for a mini-reunion with her co-stars and colleagues in the show to check out the musical.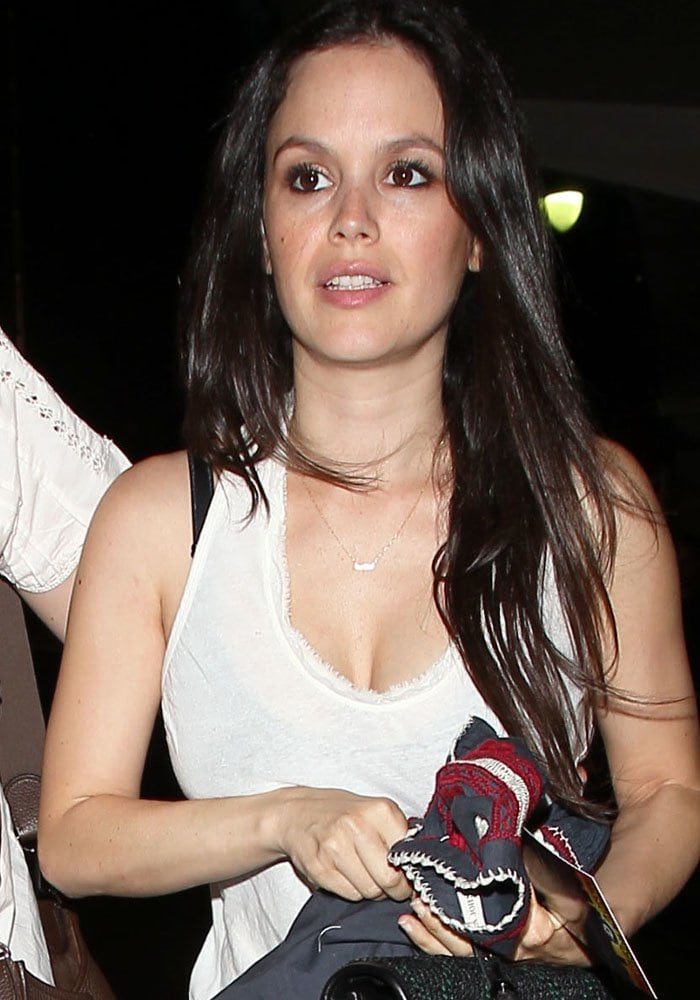 Rachel showed up at the theater in a white tee which she paired with jeans and gray suede Christian Louboutin "Decollete" pumps. The actress paired her look with a woven bag and matching cardigan.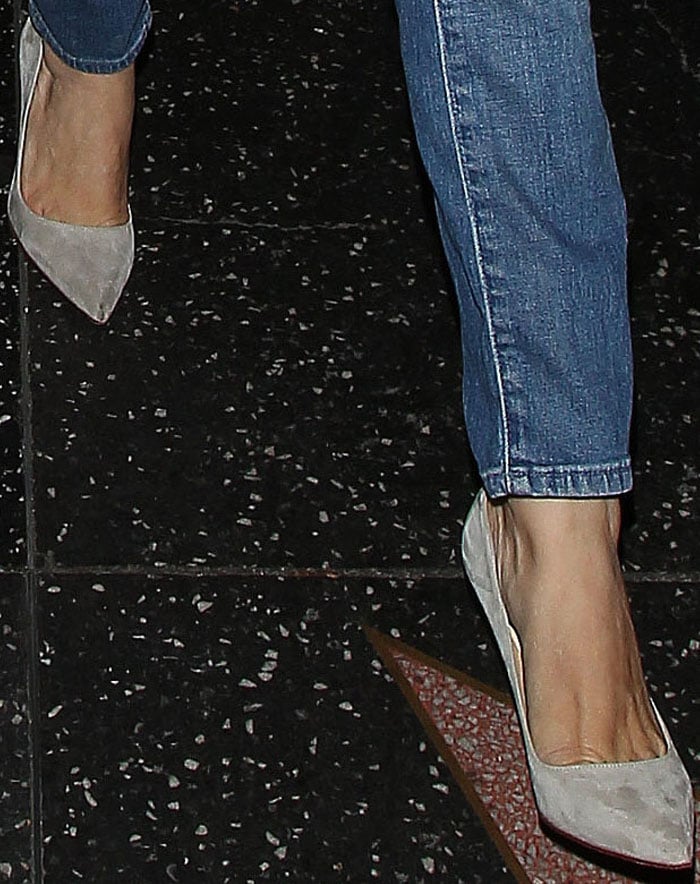 Rachel Bilson Leaves the Ricardo Montalban Theater in Hollywood with a friend on August 31, 2015
Meanwhile, the actress can't stop gushing about her long-time boyfriend and father to her daughter, Hayden Christensen, even double reposting a photo of him in his latest film, 90 Seconds in Heaven.
The two started dating on the set of Jumper back in 2007, and got engaged a year later. The two broke off their engagement in 2010 because of distance, and ended up back together just a few months after.
The couple welcomed their first daughter, Briar Rose, last year. No mentions of wedding plans have been made just yet.
Rachel Bilson gushes over a photo of her boyfriend Hayden Christensen
Grab a pair of Rachel's dress-me-up shoes by clicking over to Neiman Marcus or Nordstrom.
Christian Louboutin Decollete, $675 at Neiman Marcus or Nordstrom
Credit: Rachel Bilson's Instagram / The Unauthorized O.C. Musical's Instagram / 3rd Eye / WENN