Right before style maven, Rachel Zoe, gave birth to her baby boy last week (congratulations Rachel!), she was seen and heard going gaga over her latest purchase – the Alexander McQueen 'Folk' tote in black from the designer's folklore-infused Spring/Summer 2011 collection. Here's a picture of Rachel flaunting her new arm candy on Twitter.
Rachel Zoe flaunting her Alexander McQueen 'Folk' tote on Twitter
Looks quite nice, yes? The stitching detail done all around the bag makes a huge difference. It certainly makes the bag extra special. No wonder Rachel Zoe went "bananas" over it. The stylist-at-large reportedly "squealed" over the bag saying: "OMG!!! McQueen diaper bag????? It leaves me speechless!! XoRZ".
Hmmm…good for her. I wish I could afford a diaper bag that expensive. And take note, she even had hers personalized. Did you notice the R.Z. initials on the ID tag? Now if you want to see the bag up close, here's a look at the tan version:
Alexander McQueen 'Folk' Large Tote in Tan, $2,095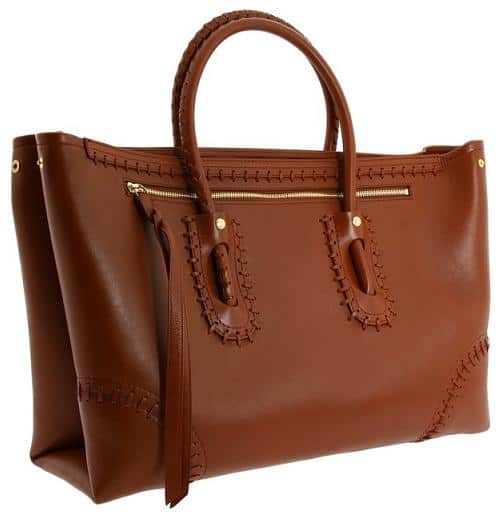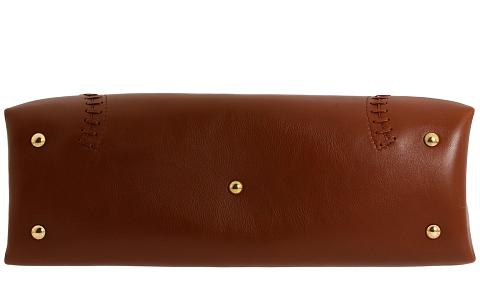 As expected, it looks exquisitely made, AND, quite roomy indeed. At almost 20 inches wide (bottom), 6.5 inches thick, and 13.5 inches tall, you could say it's the perfect host to those baby bottles, wipes, diapers, and clothes. There is also a studded white version available in medium size.
Alexander McQueen Studded 'Folk' Medium Tote in Ice, $2,245
Unfortunately, I can't seem to find any retailer selling Rachel's black version online so you might have to do the searching on foot. If you're too lazy to do that, might as well settle for the classic 'Folk' tote in black.
Alexander McQueen Classic 'Folk' Medium Tote in Black, $1,595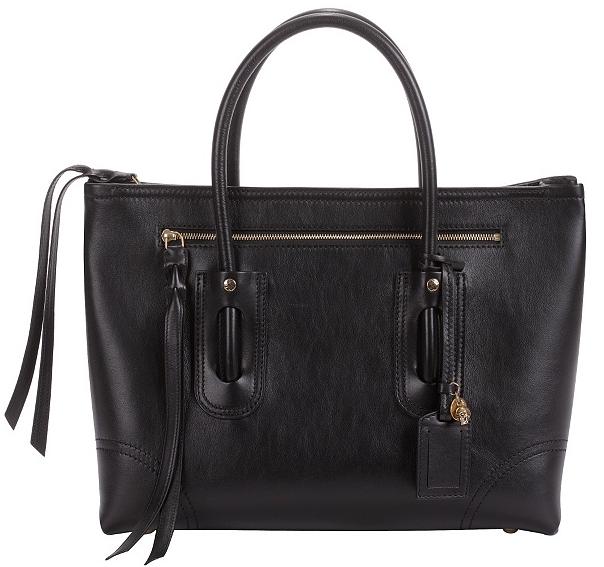 Credit: Rachel Zoe / Twitter