Men often get overlooked when it comes to fashion, but this time, there's no ignoring the effervescent Randy Jackson.
He may have been clad in all-black, but the lone original 'American Idol' judge still managed to stand out at the 2013 TCA Winter Press Tour, thanks to his unmissable flower-embellished oxfords!
Randy Jackson at the Fox All-Star Party held during the 2013 TCA Winter Press Tour at the Langham Huntington Hotel in Pasadena, California on January 8, 2013
We can only wish our men had this much swagger. Check out Randy Jackson's flower-detailed oxfords up close, which drew our eyes straight to his feet: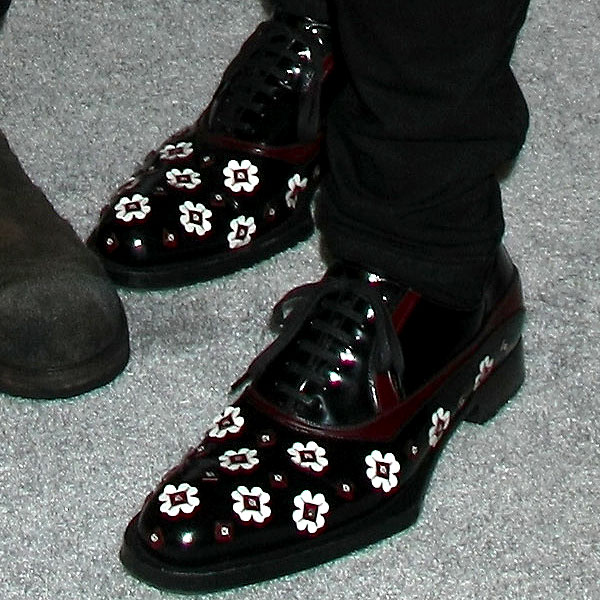 Randy Jackson was wearing the following Prada flower applique spazzolato leather oxfords:
Prada Flower-Applique Spazzolato Oxfords, $607 to $1,350 at Neiman Marcus
They're deeply discounted at Neiman Marcus right now, but there's only one size left. There are more sizes at Nordstrom, but they're still at regular price.
By the way, these oxfords are men's version of the Prada flower-detailed Mary Janes we spotted on Jessica Chastain. If we had a man who shared our love we have for shoes, you know we'd wear these Prada his-and-hers shoes with him!
Credit: Nikki Nelson/WENN