Reese Witherspoon was able to escape for some much needed time out of the city to reunite with her Wild colleagues, co-star Laura Dern and author Cheryl Strayed, in Portland. The actress was able to get out of the country undetected, but wasn't so lucky on her way back.
Reese decided to play the "phone game" with the paparazzi while making her way through the airport before climbing into her waiting car.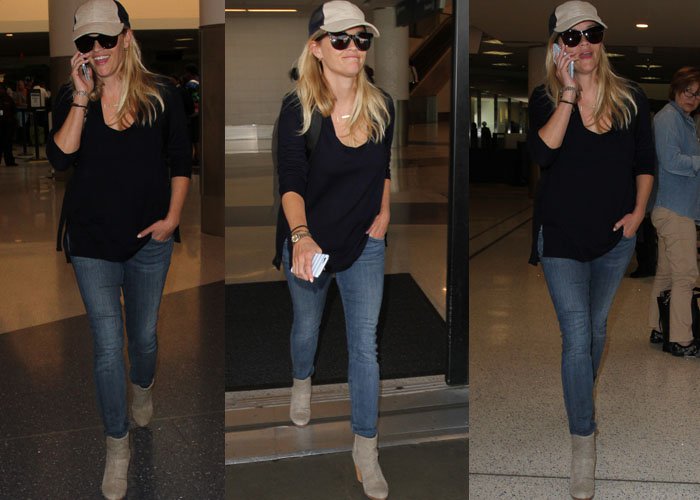 Clearly, Reese was trying to avoid the paparazzi but was still courteous enough to flash a few smiles and exchange some hello's.
Reese wore a nondescript outfit which consisted of a black top, jeans from L'Agence, a bracelet from Tiffany & Co., a necklace from Jennifer Meyer, a Rolex watch, and the classic "Newbury" boots from Rag & Bone.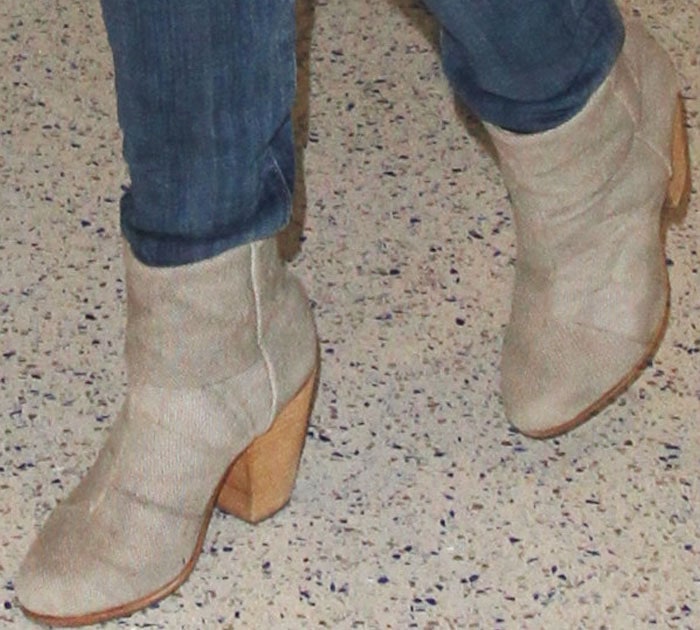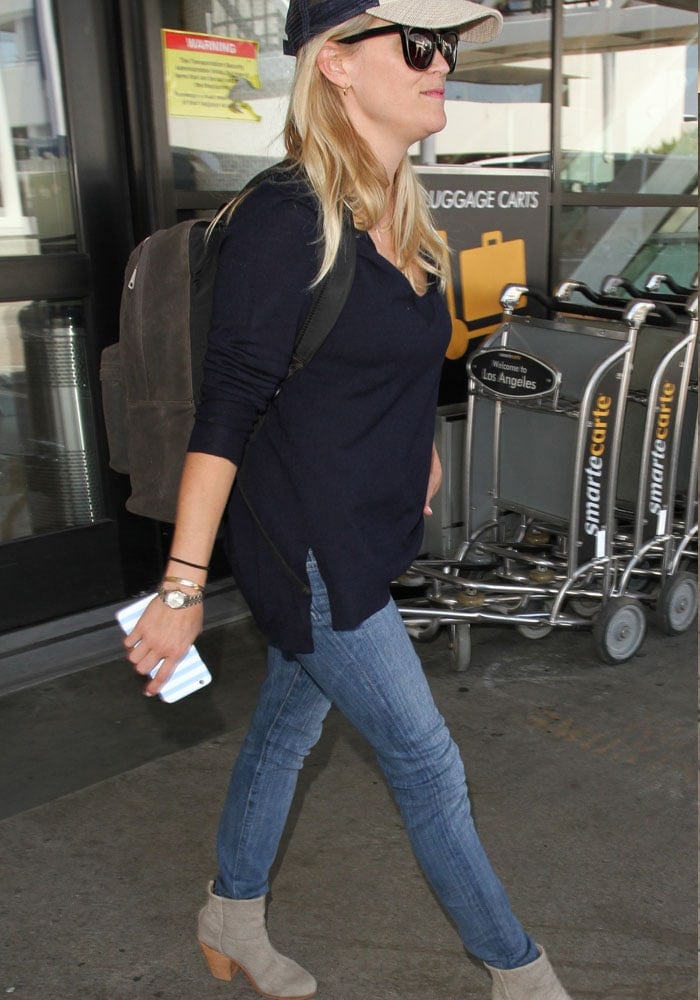 Reese Witherspoon arrives at the Los Angeles International (LAX) airport on August 26, 2015
Reese Witherspoon shares a snap of her with Wild co-star Laura Dern and author Cheryl Strayed
To grab Reese's airport fashion boots, head on over to Shopbop.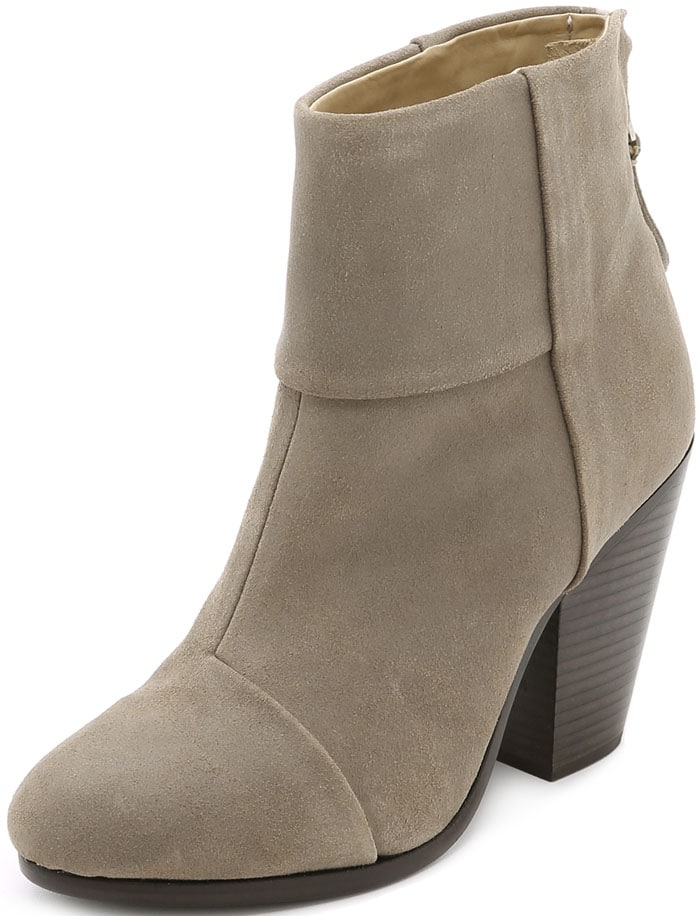 Rag & Bone Classic "Newbury" Booties in Stone, $525
Credit: X17 Online Youtube / Reese Witherspoon's Instagram / WENN