Her Instagram pictures may be all calm and pretty, but the story behind it is nothing but – Reese Witherspoon recently jetted out to Singapore, dropping hints as to where she was going, but not before running into a little paparazzi problem at the Los Angeles Airport.
The actress uploaded photos of herself at the Gardens by the Bay in Singapore, asking her followers to guess where she was.
Reese Witherspoon uploaded a beautiful photo on her Instagram captioned, "Any guesses where I am? 😘 Here's a clue! #Itsbeautifulhere #PostcardFromAfar"
The 39-year-old rushed through the throng of paparazzi at the airport when one of the photographers got physical with her male companion.
It is not clear as to whether her male companion was a part of her security or admin team, but it was clear that Reese got upset, telling the paparazzi off for the unnecessary physical contact.
Reese wore a striped button down under a navy blue cardigan, paired with grunge-style faded jeans that were rolled at the hem. The actress wore her blue suede Manolo Blahnik "BB" pumps with her outfit.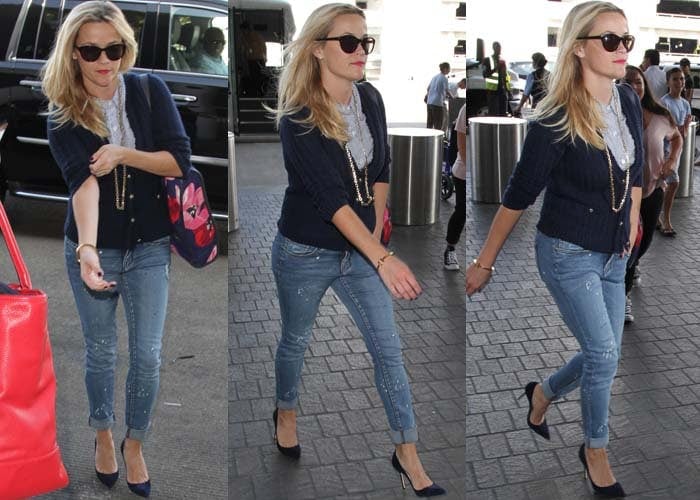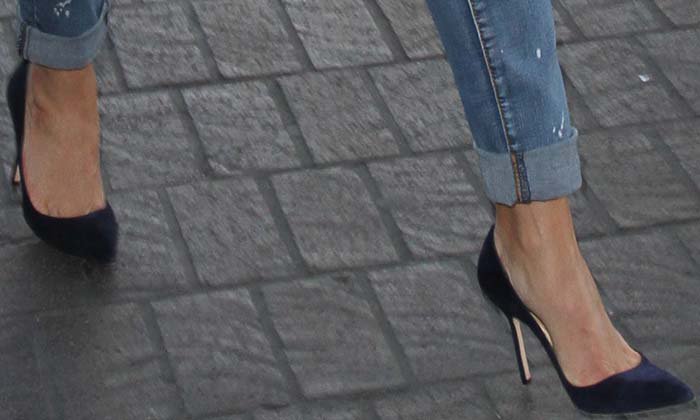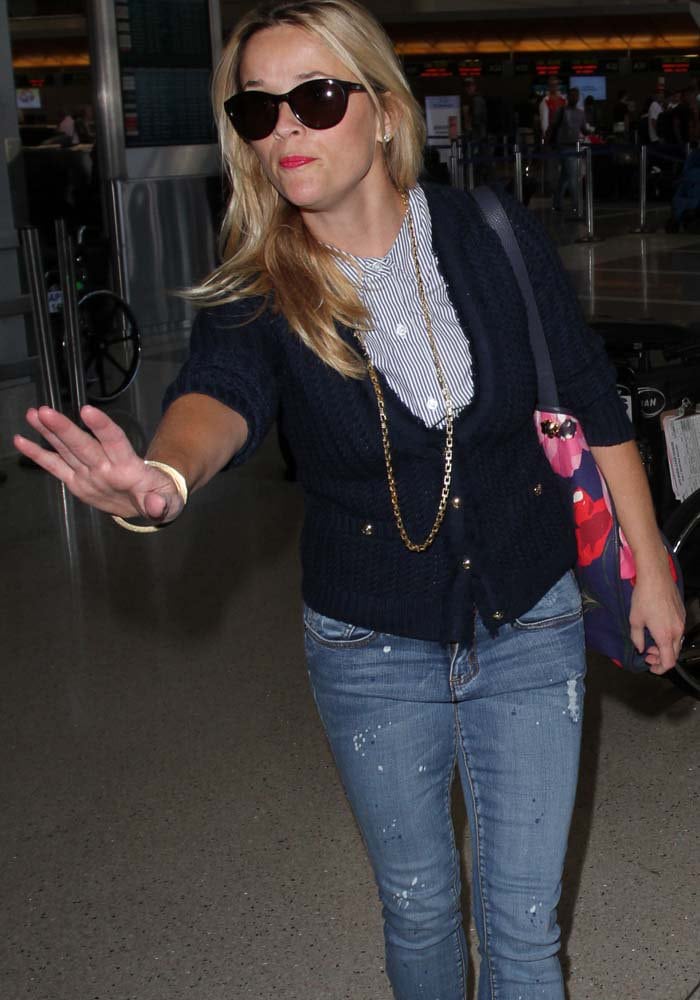 Reese Witherspoon arrives at Los Angeles International Airport (LAX) in Los Angeles on October 12, 2015
Reese is usually pretty chill when it comes to the paparazzi, but this time, it seems she couldn't help herself. Check out the confrontation below:
Reese Witherspoon gets upset at a photographer as she makes her way through the Los Angeles Airport
To get Reese's airport pumps, head on over to Harvey Nichols and Barneys New York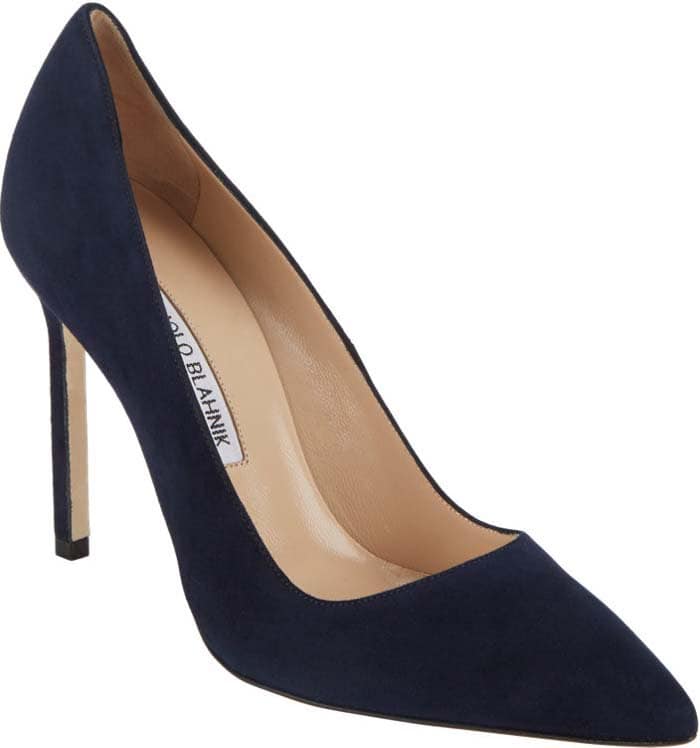 Manolo Blahnik Suede "BB" Pumps, $595 at Harvey Nichols and Barneys New York
Credit: Reese Witherspoon's Instagram / WENN