She was one of the honorees at this year's Variety Power of Women event held at The Glasshouse in New York City.
During her speech, Amanda Seyfried honored the charity INARA and stood up for abortion rights.
She shared her thoughts on the news of The Supreme Court's draft decision to overturn Roe v. Wade – the landmark decision that legalized abortion across the US in 1973.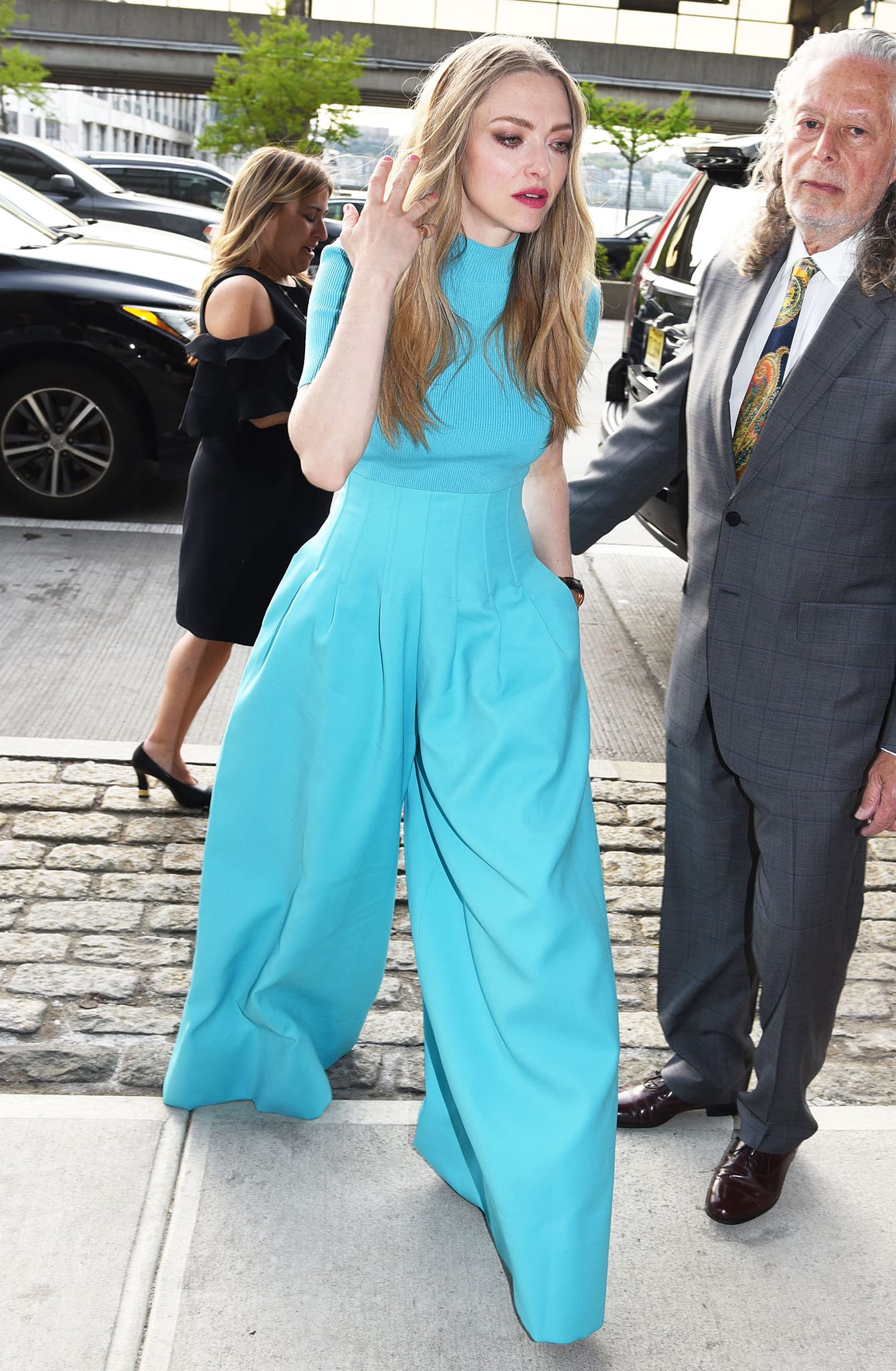 Amanda Seyfried heads to The Glasshouse for Variety's Power of Women event on May 5, 2022 (Credit: John Eddy / INSTARimages)
"Women's safety and security, as we have just been reminded, is far too often negotiable. And it's not negotiable to me," the Jennifer's Body actress said.
"There's no better moment, not just to celebrate the power of us women, but to use it. In these very desperate times where theocrats are diligently working to eradicate our most basic right, we need to be the unstoppable force that creates and sustains community and who makes the future better than the present."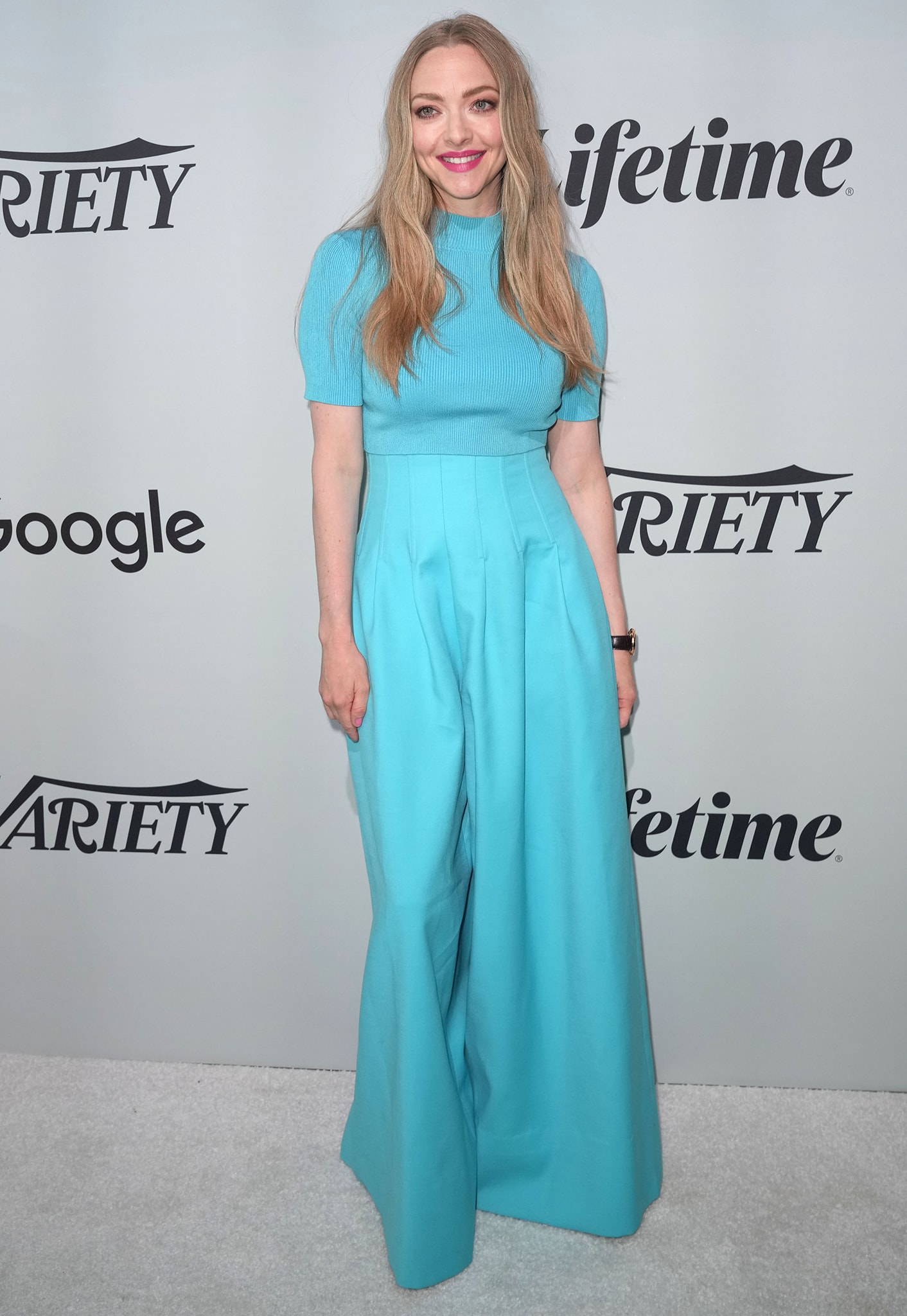 Amanda Seyfried shares thoughts on The Supreme Court's draft decision to overturn the Roe v. Wade (Credit: JOHN NACION / startraksphoto)
Paying tribute to the International Network for Aid, Relief and Assistance, the 36-year-old actress said, "This evening, we are gathered to recognize the Power of Women, and I can think of few women more powerful in vision and spirit than my friend, CNN senior international correspondent and the founder of INARA, Arwa Damon, who is sitting right there with us tonight."
"It is her passion, her dedication, her fearlessness that has inspired me and inspired so many people."
She then shared the story of how INARA helped a Syrian girl named Mia, whose bones were shattered when she and her mom fled their neighborhood during an attack.
"INARA has provided the surgeries and the physical therapy that will allow Mia to fully recover and ease the heart of her mother, her extraordinary mother," Seyfried added.
Amanda Seyfried honors the International Network for Aid, Relief and Assistance at the event (Credit: Janet Mayer / Startraksphoto)
For the occasion, the Mamma Mia star opted for a monochromatic aqua look, wearing a two-piece set from Oscar de la Renta.
Curated by her stylist Elizabeth Stewart, Amanda's outfit included a fitted ribbed crop top with a high neckline and a pair of high-waist wide-leg pants in the same blue tone.
The Dropout star accessorized with a diamond ring, a Jaeger-LeCoultre black leather watch, and a pair of black platform sandals.
Her makeup artist Brigitte Reiss-Andersen then added bronze color to her lids and painted her lips vibrant pink. Meanwhile, her hairstylist DJ Quintero simply styled Amanda's tresses in beach waves flowing over her shoulders.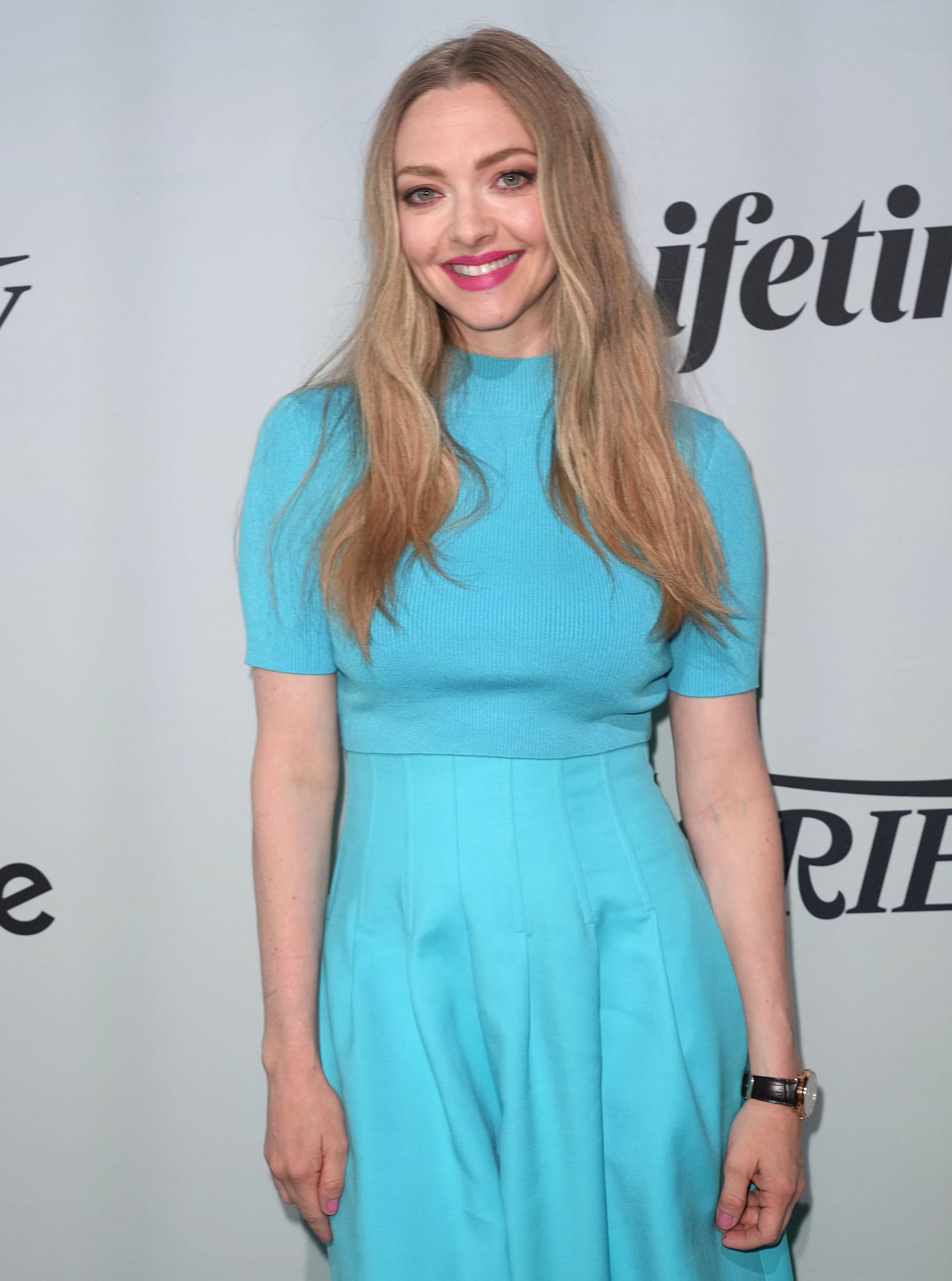 Amanda Seyfried stands out in an aqua blue two-piece ensemble from Oscar de la Renta (Credit: JOHN NACION / startraksphoto)
Thomas Sadoski's wife was introduced by comedian Sarah Silverman prior to her speech. Silverman began her remark by addressing the Roe v. Wade issue by saying, "What a week for women it's been! F*ck!" before calling Amanda to the stage.
The rich comedienne showed off her wild side in a form-fitting leopard-print dress, which she paired with chunky black combat boots.
Sarah Silverman wears a leopard-print dress with a pair of chunky black boots (Credit: JOHN NACION / startraksphoto)