Remember when Renée Zellweger received attention for the drastic change in her looks, sparking rumors that the actress went under the knife several times for her face?
After the actress dismissed it, saying that she was glad people thought she looked different because she's been living a healthier lifestyle (which no one really bought), the discussion has now shifted to whether she can pull off Bridget Jones's Baby with her new look.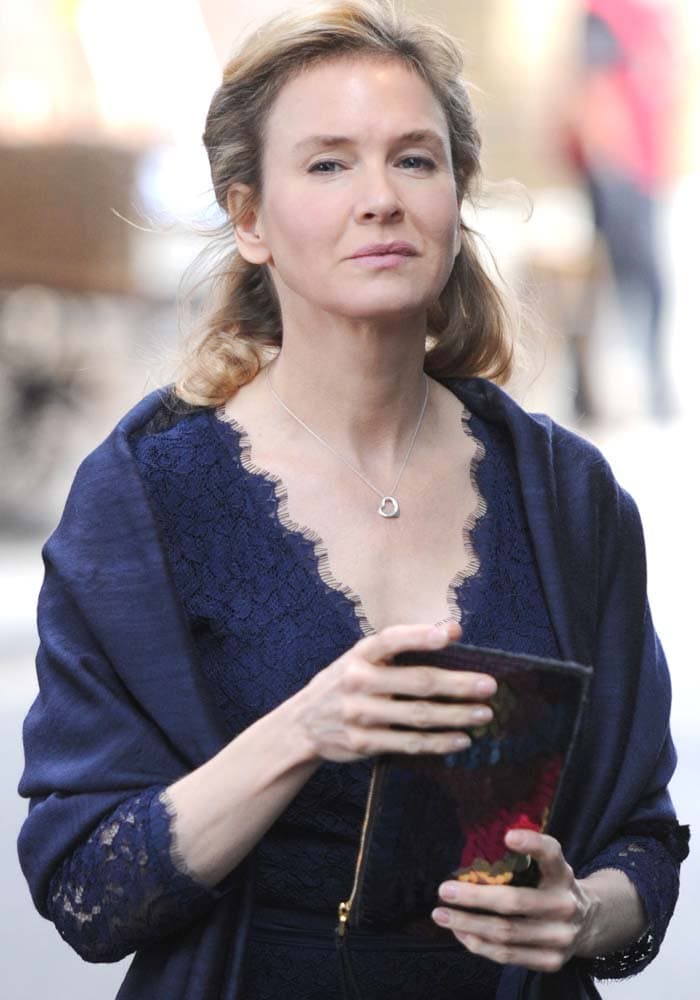 The actress is currently working on the third installment of the highly popular Bridget Jones series, and was spotted in London filming alongside Colin Firth.
Renée wore a blue lace dress with a shawl as she walked around the streets of London. The 46-year-old wore the "Je T'aime Mama" heels from Dolce & Gabbana.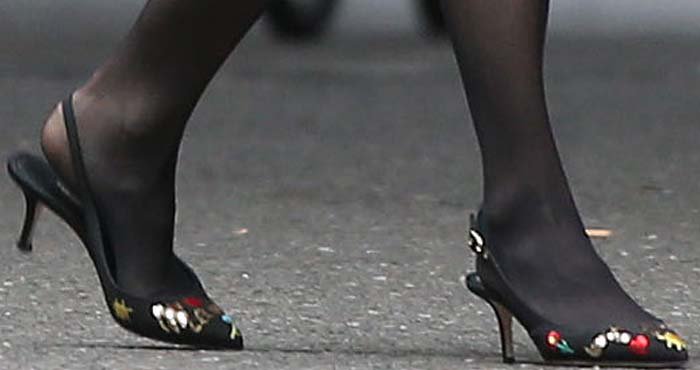 From afar, it seems like the third film could work – it's the close-ups that would most likely be problematic. Check out the video below and see for yourself.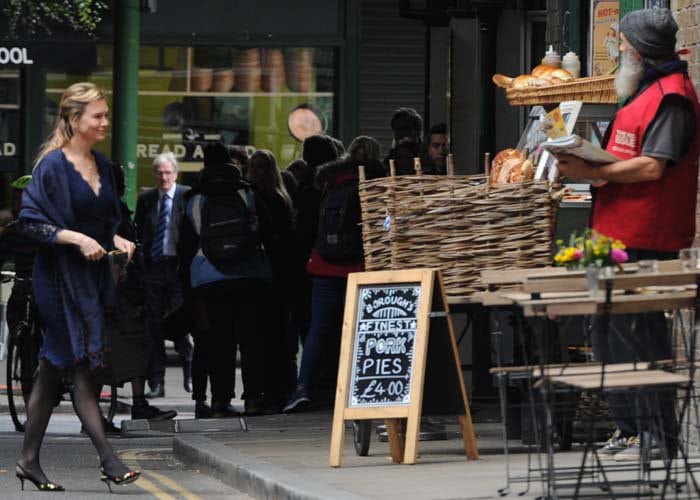 Renée Zellweger on the set of Bridget Jones's Baby at Borough Markets in London on October 13, 2015
To get Bridget Jones' embroidered and sequined shoe, check out the links below. This Dolce & Gabbana pair also comes in a blush color.
Dolce & Gabbana "Je T'aime Mama" Sequin-Embellished Pumps, $808 – $895 at Farfetch and Net-A-Porter
Dolce & Gabbana "Je T'aime Mama" Sequin-Embellished Pumps, $808 at Farfetch and Net-A-Porter
Credit: WENN