Once, twice, thrice, three times and no ladies. That's right, 56-year-old Rick Harrison, head honcho of the 19 season strong Pawn Stars has gotten divorced yet again.
Not even World Famous Silver and Gold could keep Harrison and his third wife, legal secretary Deanna Burditt, together — and their divorce was finalized in the summer of 2020.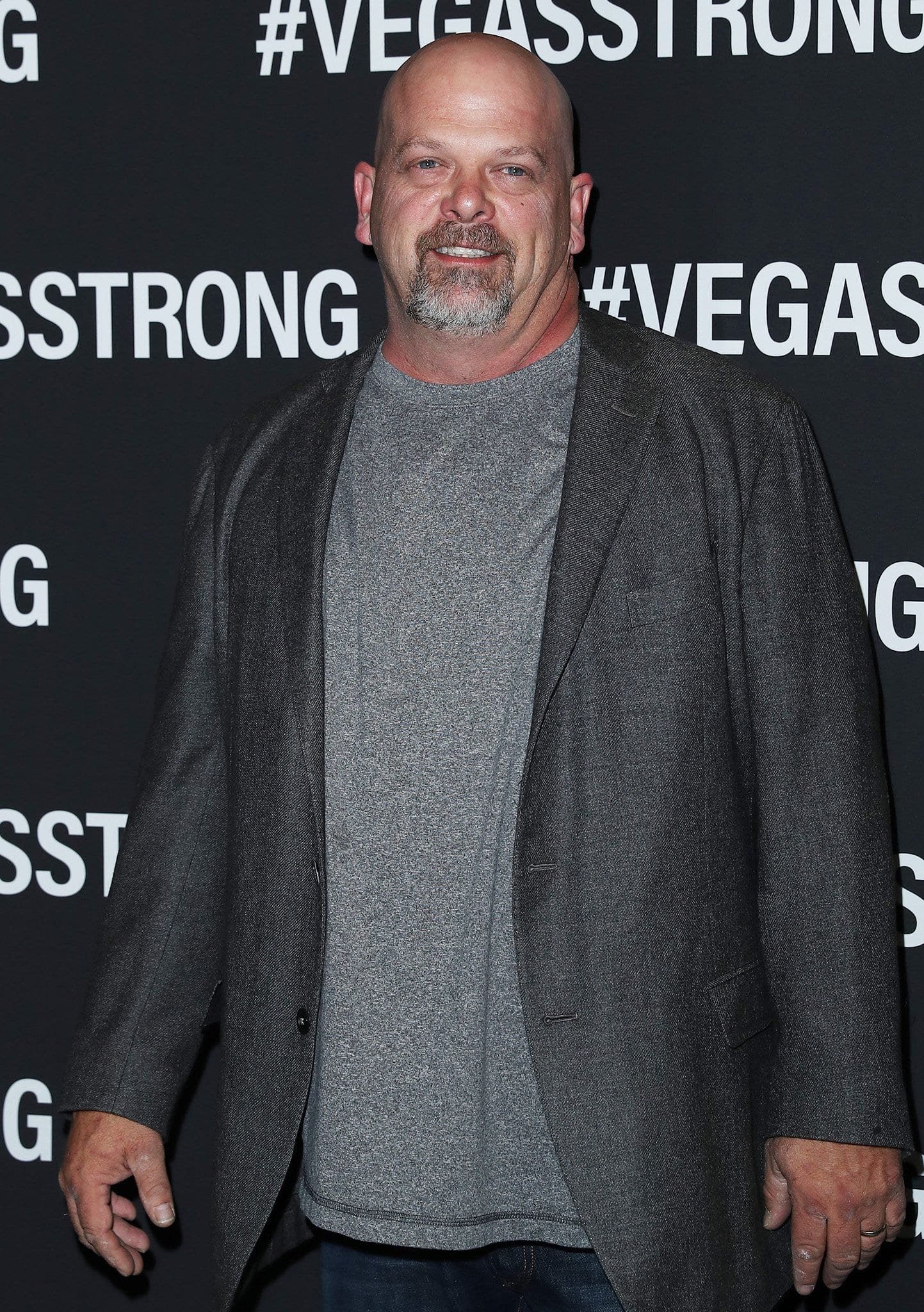 Reality TV star and Gold & Silver Pawn Shop owner Rick Harrison divorced his third wife Deanna Burditt in 2020 (Credit: Judy Eddy / WENN)
If you are a Pawn Stars or Pawnography fanatic, you might be surprised that you have not heard about their divorce until now, but Rick Harrison and his now ex-wife Deanna Burditt planned it that way — and they actually managed to keep their divorce on the down-low for almost a year.
Reason Behind Rick Harrison and Deanna Burditt's Divorce
In fact, Harrison and Burditt likely would have continued to keep it a secret — they would have gotten away with it, too, if it wasn't for those meddling kids — also known as TMZ.
In August 2021, TMZ did some digging and somehow managed to obtain legal documents that revealed that Harrison had filed for divorce on July 1, 2020, in Clark County, Nevada. The reason for their split? You guessed it — irreconcilable differences.
Rick Harrison and Deanna Burditt claim irreconcilable differences as the reason for their divorce (Credit: Nicky Nelson / WENN)
Within the legal documents, Harrison stated that during he and Burditt's marriage, their "tastes, mental dispositions, views, likes, and dislikes have become so divergent that they have become incompatible with marriage."
Initially, Burditt countered Harrison's divorce filing by asking for alimony, and the former couple reached a settlement agreement and finalized their divorce in September 2020. Rick Harrison is believed to have a net worth of $9 million.
Deanna Burditt asked for alimony before reaching a settlement and finalizing their divorce in September 2020 (Credit: Joel Ginsburg / WENN)
Fans were flabbergasted, wondering how on Earth they did not know about the divorce, especially considering that Harrison and Burditt had been married for seven years.
It can be speculated that the media climate was so tumultuous during this time — in July 2020, the world was in the throes of a deadly pandemic, and many across the nation were protesting in light of George Floyd's murder — that there simply was not enough screen time to share the news of (yet another) Pawn Stars divorce.
How Their Marriage Started
According to People, Rick Harrison and Deanna Burditt's marriage started on a great foot.
Harrison was so "smitten" that he proposed to Burditt, then a mid-40s legal secretary, on Valentine's Day in 2012, saying, "I didn't really ask her. I told her, 'Girl, I'm marrying you,' and then I gave her the ring."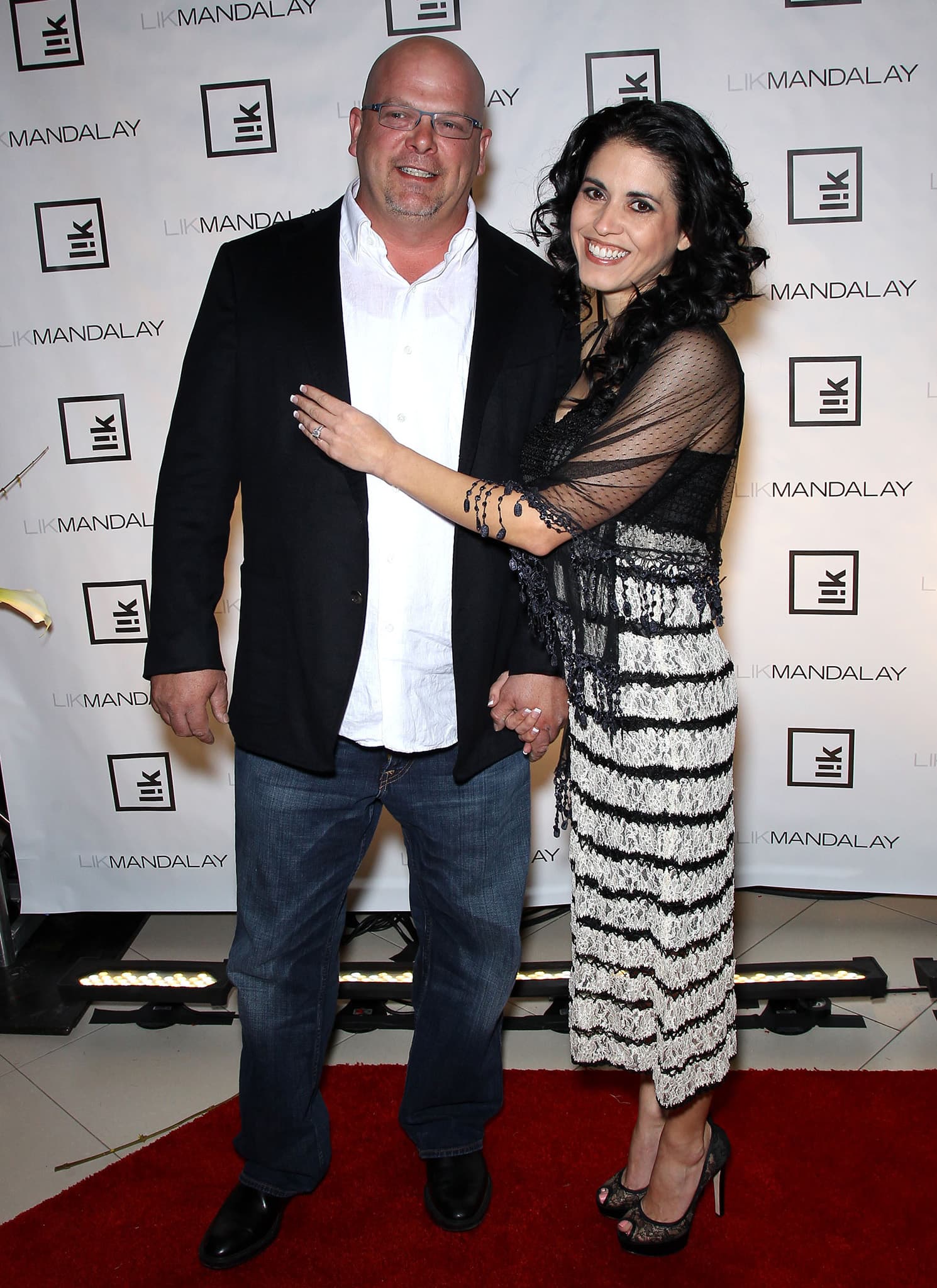 Rick Harrison and Deanna Burditt married in 2013 after he proposed to her on Valentine's Day in 2012 (Credit: WENN)
Luckily, Burditt was okay with that, and the couple was married in Laguna Beach, California, in 2013 in front of 180 witnesses. Harrison's Pawn Stars cohort, Chumlee, served as the ring bearer and Danny Coker of Counting Cars was the officiant.
As the icing on the cake, goofy glam rock band Steel Panther served as entertainment during the reception. The wedding was everything you could want out of a Pawn Stars (third) wedding.
"It's Perfect Symmetry"
This was both Harrison and Burditt's third marriage. Harrison has three sons from his first two marriages, while Burditt has three daughters from hers.
"It's perfect symmetry," Harrison told People at the time, "I've got three boys. She's got three girls. We're basically the Brady Bunch."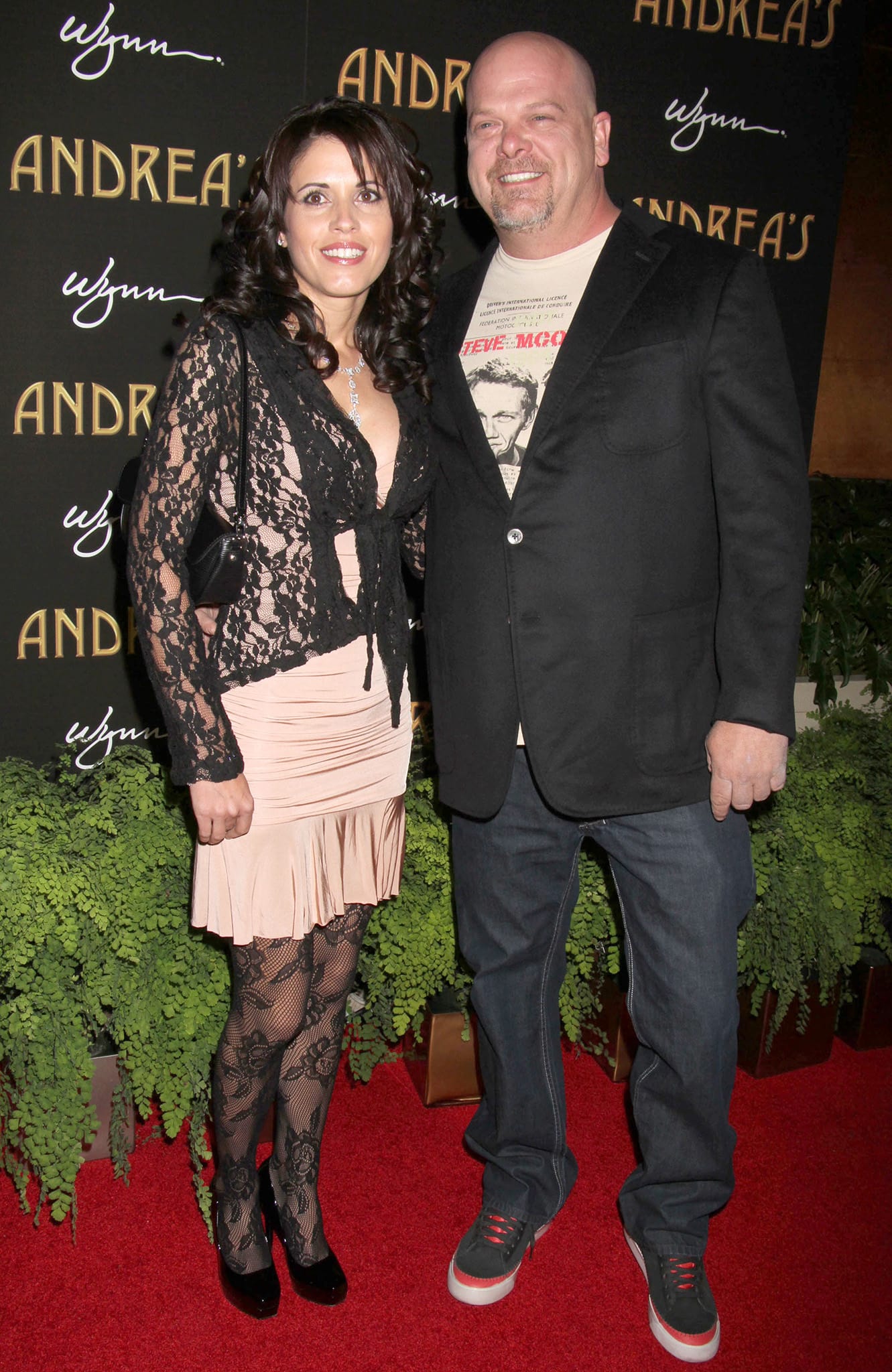 Rick Harrison and Deanna Burditt both have three children from their previous marriages (Credit: DJDM / WENN)
Though Rick Harrison and Deanna Burditt's nuptials were not meant to last, the penny-pinching Pawn Stars patriarch told TMZ that he does not regret their time together and that he loved their blended family, saying, "I got three great daughters out of it."
Harrison stays true to that statement, as he can still frequently be seen sharing photos of him and his stepdaughters — that he considers his own children — together on social media.
They go on plenty of outings together, such as "father-daughter day off-roading" in an Instagram post the pawn dealer shared on Instagram on August 7.
View this post on Instagram
A Mutual Decision
Despite their irreconcilable differences, Harrison told TMZ that it was simply an unfortunate situation — it just "didn't work out and the divorce was a mutual decision."
You have to admit, pulling off a secret divorce as a celebrity is a mighty feat. Perhaps Rick Harrison will move on and find out if the fourth time's the charm.