Rihanna look-alike Rita Ora has finally done the unthinkable: debuted a steamy video to accompany her collaboration with Chris Brown. While rumors are saying that Rihanna is less than pleased with the video, the people of the internet are not very discreet with their opinions either, expressing their distaste over Rita's choice of collaborator.
Rita was photographed arriving at Warwick Nightclub in a rainbow-themed look that was less than desirable.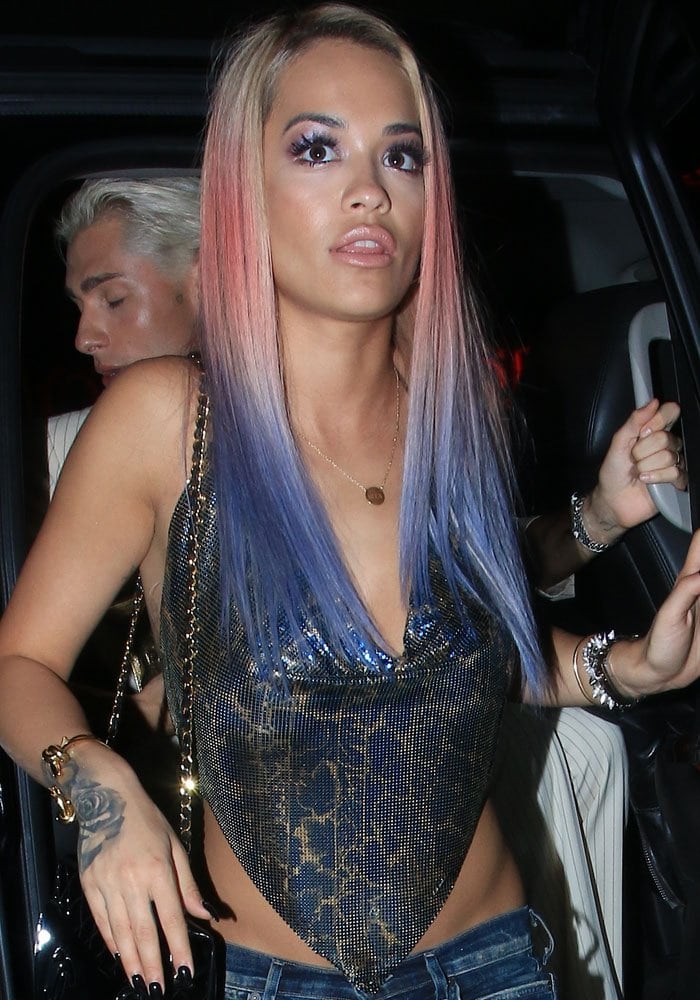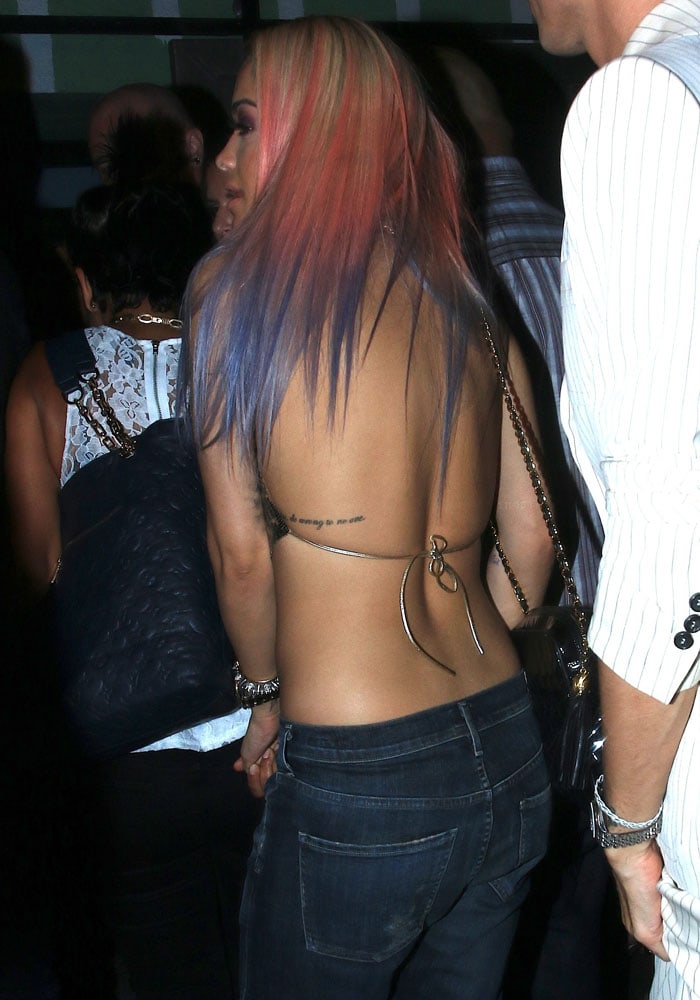 While its been years since a young Chris Brown left Rihanna black and blue, people are still appalled that Rita would choose to collaborate with him. The backlash prompted the up-and-coming star to defend her Body On Me partner, saying that "he's a good person".
Rita wore a backless handkerchief top with ripped boyfriend jeans and her Tommy Hilfiger "Stars" Boots (despite splitting from Tommy Hilfiger's son Rich a few weeks back). The singer was also spotted wearing the black version of the boots earlier this year.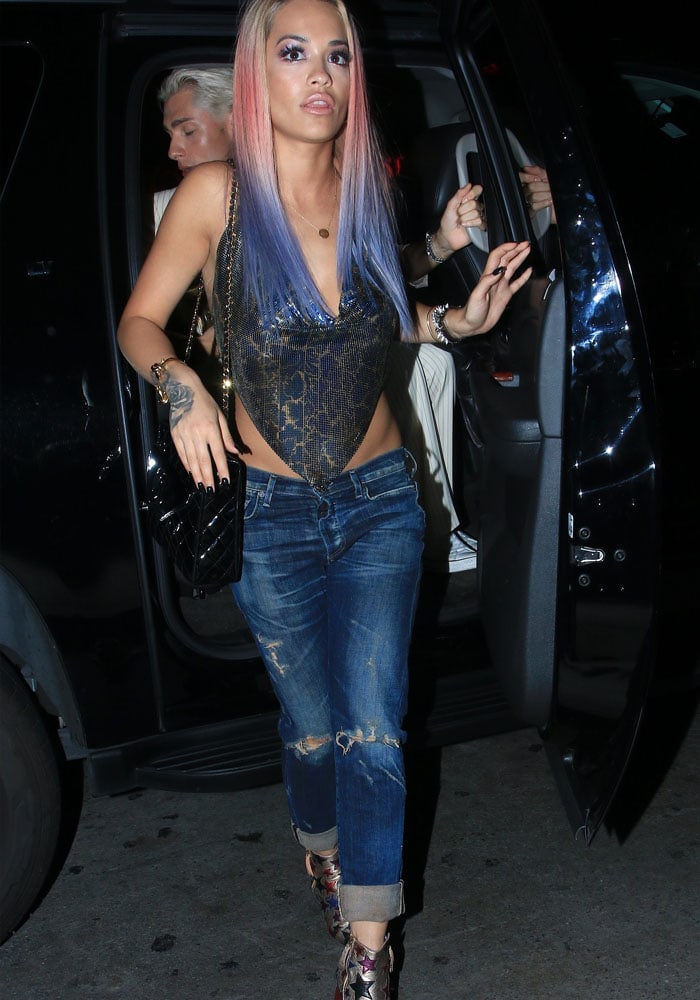 Rita Ora arriving at Warwick Nightclub in Hollywood on August 20, 2015
Rita Ora debuts her song Body On Me featuring Chris Brown
The Tommy Hilfiger "Stars" Boots are no longer available online, but you can check out our other star-studded picks below:
Tommy Hilfiger "Stars" Boots (SOLD OUT)
Saint Laurent "Babies" Mid-calf Boots, $997.50 (before: $1,995)
Saint Laurent "Army" Star-Studded Leather Boot in Black, $1,195
Stella McCartney "Lily" Boots, £124
Credit: Rita Ora VEVO Youtube Channel / Winston Burris / WENN