You know how it is when we crush on a pair of unidentified shoes. We don't stop until we find out who makes them, and — until we do — we see them everywhere we look.
Take, for example… those cute striped stilettos we spotted on Rochelle Humes (née Wiseman). We've finally ID'ed them as the Dune "Benefit" pumps. Our feature on them and Rochelle Humes is still super fresh, but check them out again below.
Rochelle Humes, far right, promotes her new American reality-documentary television series, "Chasing The Saturdays" on March 11, 2013, at the Empire State Building in New York City (Credit: Alberto Reyes / WENN)

We weren't kidding when we said that we saw these shoes everywhere!
Rochelle Humes's feet in striped Dune pumps (Credit: Alberto Reyes / WENN)
We thought we were just seeing a lookalike when we spotted these striped pumps on Lydia Bright the very next day, but it turns out, they're the exact same pumps!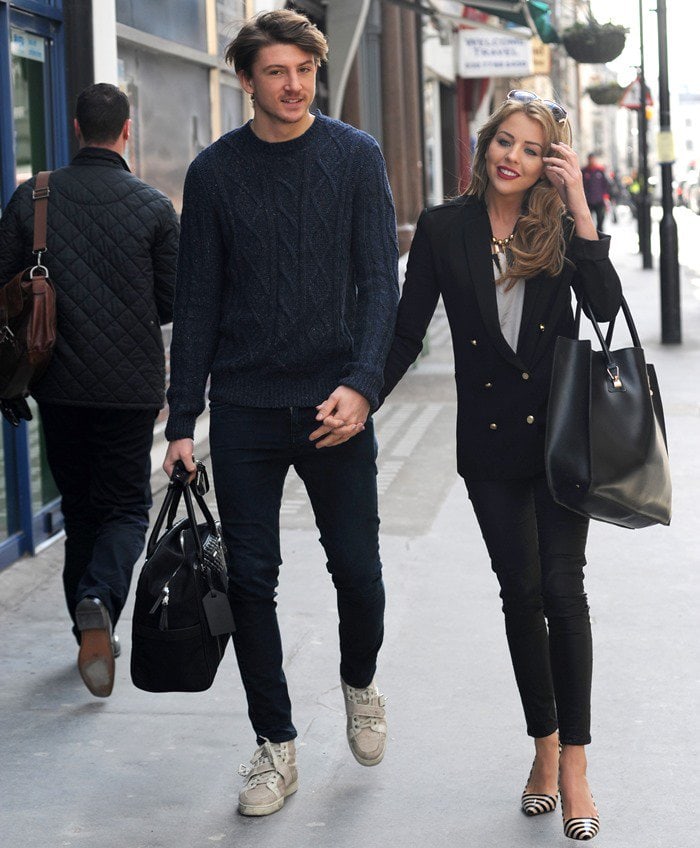 Lydia Bright shows off her new darker, longer hair while out and about in central London with boyfriend Tom Kilbey on March 12, 2013 (Credit: WENN)
So, of course, we're making a "Who Wore It Better" post out of this by pitting Rochelle Humes against Lydia Bright.
Do you prefer Rochelle Humes' trench coat and baggy drawstring pants maternity outfit with the striped pumps, or do you like Lydia Bright's double-breasted blazer and skinny jeans look more?
Lydia Bright's feet in striped Dune pumps (Credit: WENN)
These two have this nude and black version of the Dune "Benefit" pumps:
Dune Benefit Striped Patent Pumps, $136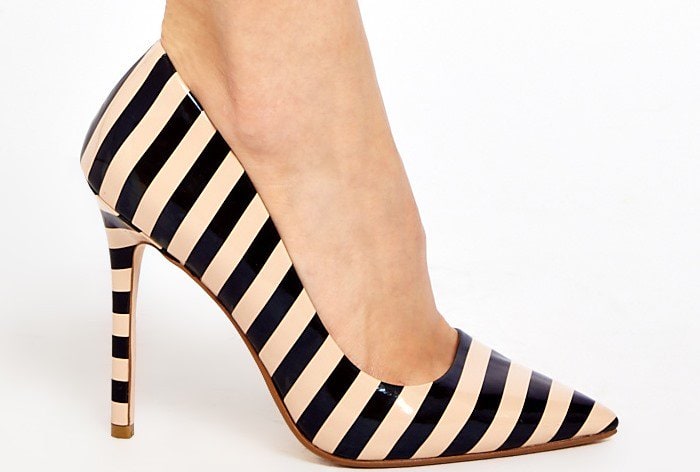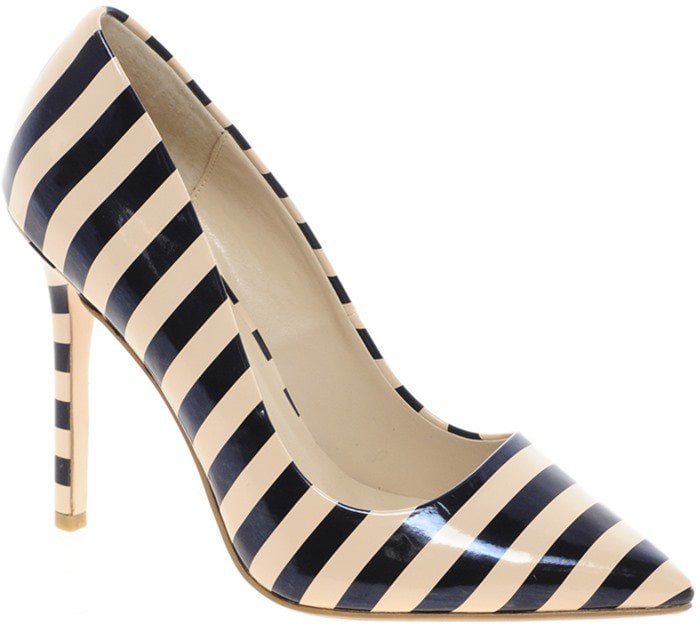 They also come in apricot and black color combo.