Rosie Huntington-Whiteley will soon be Rosie Huntington-Whiteley-Statham — as if her name wasn't long enough.
Rosie Huntington-Whiteley and Jason Statham met on set of Transformers in 2011
The rich Victoria's Secret Angel confirmed her engagement to her longtime beau, Jason Statham at the 73rd Annual Golden Globes last Sunday night with that gorgeous diamond on her left hand.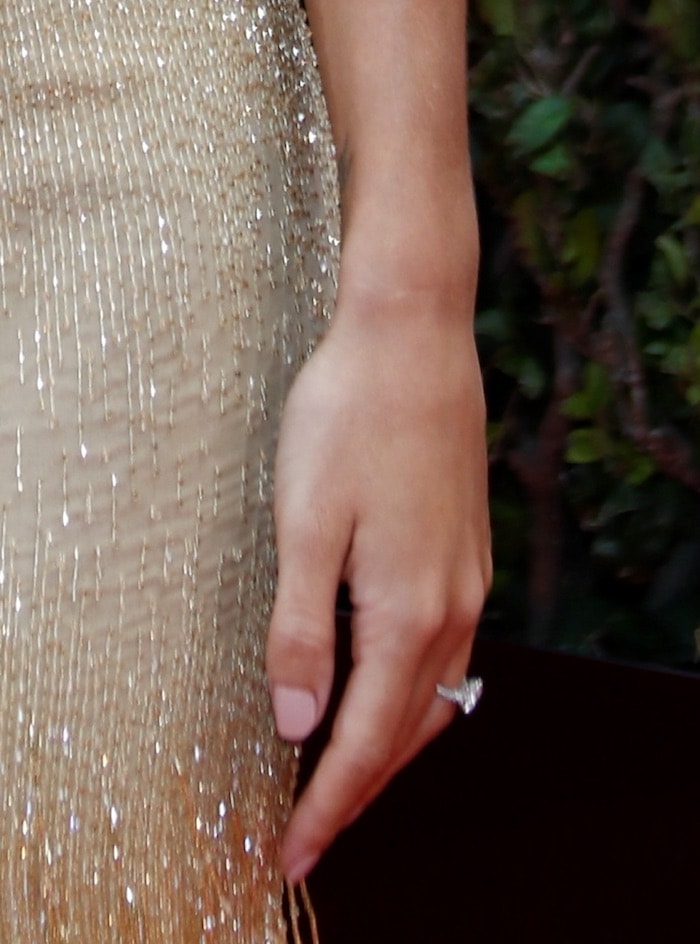 Rosie Huntington-Whiteley debuted her 5-carat Neil Lane engagement ring
The "Battleship" star's ring wasn't the only thing that sparkled. Her golden custom Atelier Versace gown also glittered at the event.
Rosie Huntington-Whiteley looked stunning in a beaded Atelier Versace gown
And since that ring and her hot arm candy were the best accessories, she didn't need anything else to shine that night and finished her look with a simple pair of Giuseppe Zanotti gold ankle-strap sandals.
Jason Statham's proposal seemingly came as a surprise for Rosie Huntington-Whiteley
According to Us Weekly, Jason spent $350,000 (£243,000) on a five-carat diamond ring for his fiancée.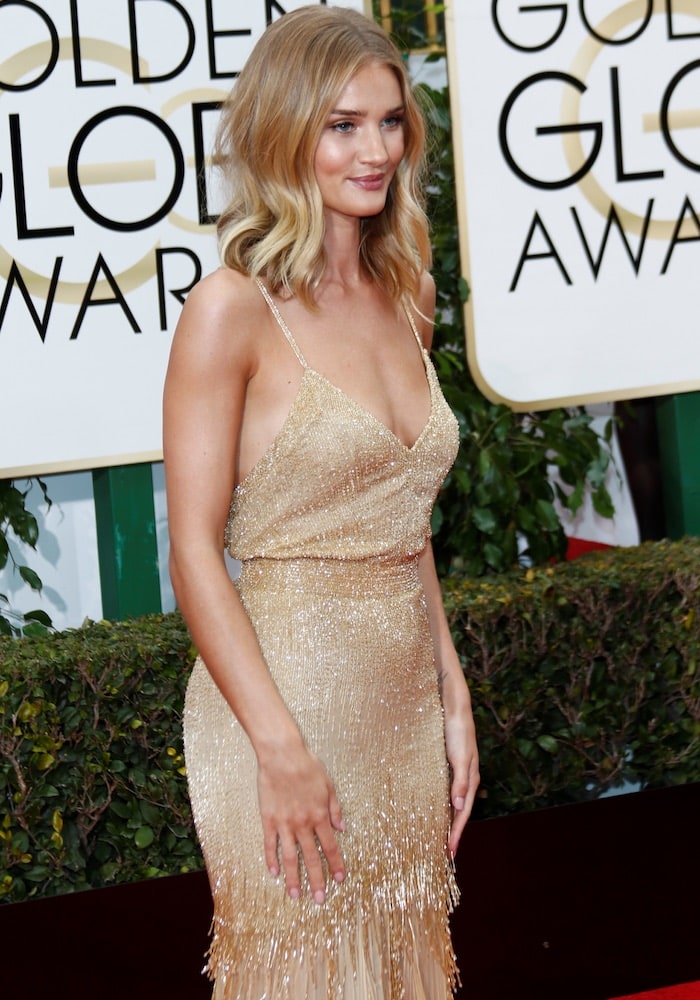 Jason Statham makes Rosie Huntington-Whiteley laugh every day
"We're best mates," Huntington-Whiteley told Self magazine of her longtime boyfriend in April 2015. "He makes me laugh every day. I almost feel like I never had a proper boyfriend before!"
Rosie Huntington-Whiteley says she believes in marriage
"For any couple that's been together for a certain amount of time, there's a massive amount of pressure to get married," she explained of marriage not being an immediate priority.
Rosie Huntington-Whiteley in an Atelier Versace custom gown and Giuseppe Zanotti sandals for the 73rd Golden Globe Awards held at the Beverly Hilton Hotel in Los Angeles on January 10, 2016
"I totally believe in marriage, but being in a happy relationship is much more important to me … [Kids are] something that's more realistic in the near future," she added.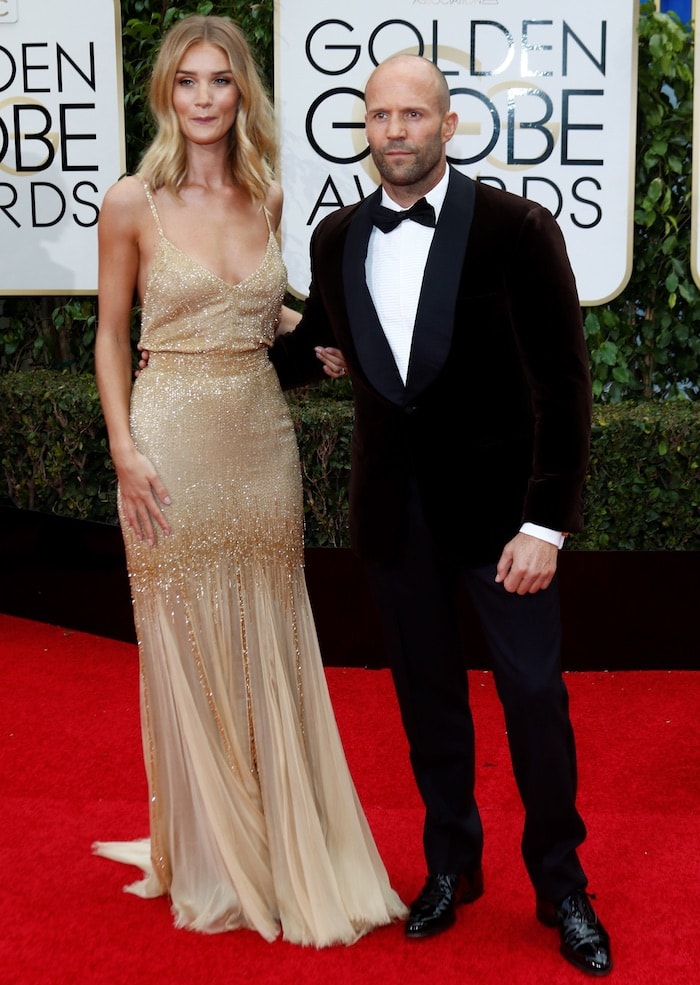 Rosie Huntington-Whiteley and actor Jason Statham got engaged in January 2016
Rosie was so happy with her gown (as are we) that she posted a sketch of the custom creation a few days after the Golden Globes.
You can browse Giuseppe Zanotti's latest footwear collection at Farfetch and Shopbop.
Credit: WENN