What's better than one VS Angel? Apparently Madame Tussauds in New York was willing to find out as they created a wax replica of Victoria Secret's longest running Angel: Adriana Lima.
Regardless of how long she's worked to keep up stylish and jaw-dropping appearances, Lima still shines on the runway, behind the camera, and, apparently, in a wax likeness.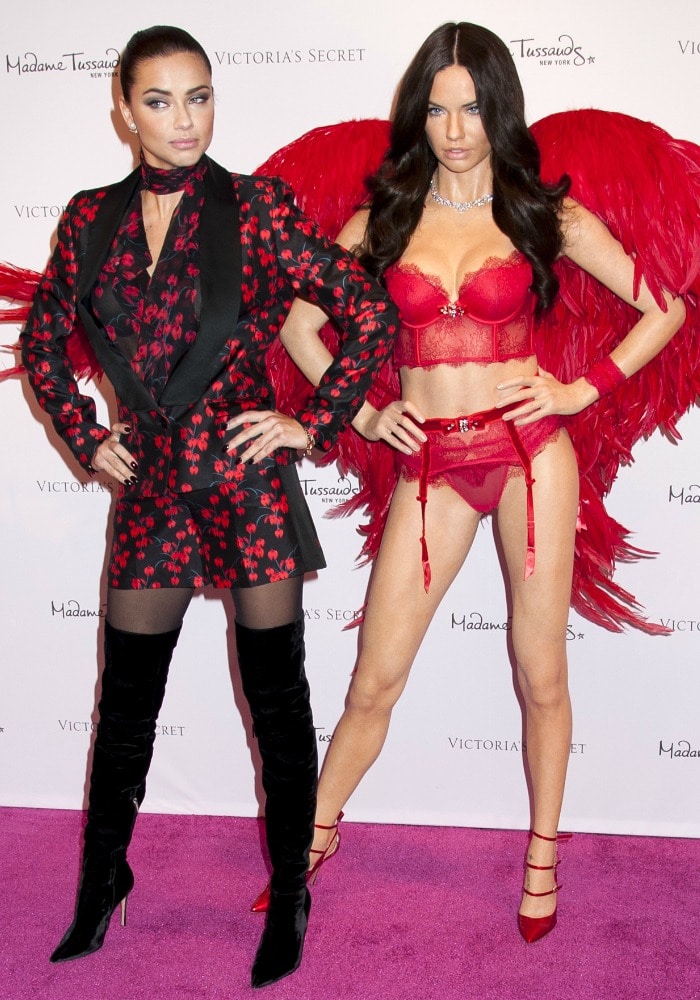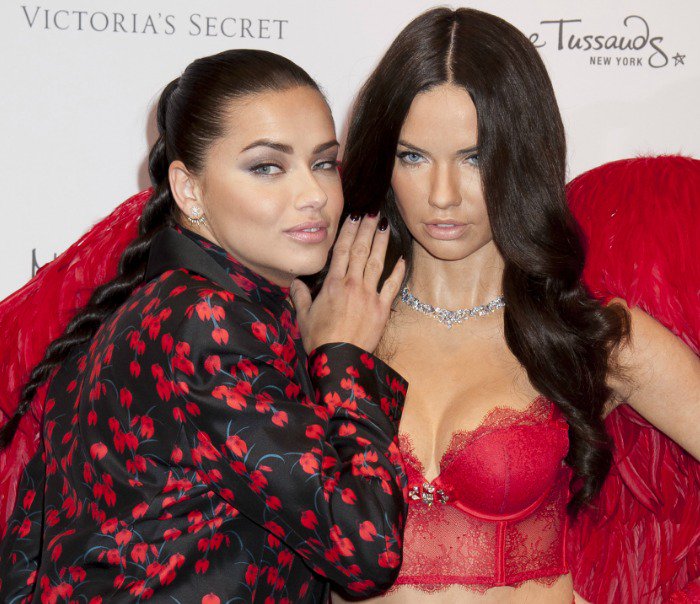 Adriana Lima gets up close and personal with her Madame Tussauds wax figure in New York at their unveiling event on November 30, 2015
The brunette bombshell attended the pink-carpetted unveiling in a black and red Rachel Zoe short suit and over-the-knee Gianvito Rossi black suede boots. Her stylish ensemble looked classy and bold next to her wax twin's sexy red lingerie from the Christmas 2013 Victoria's Secret Show.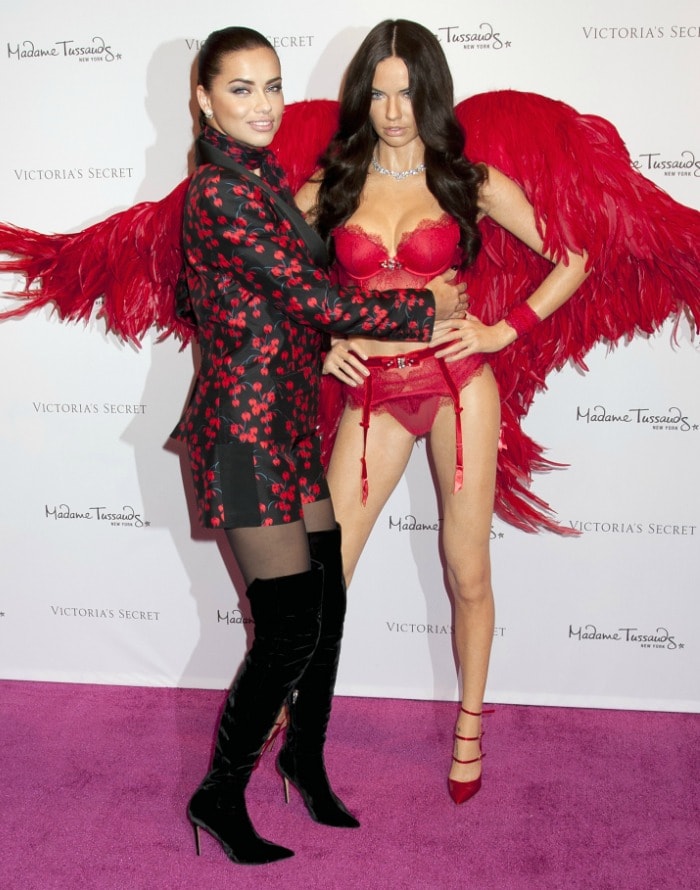 Adriana Lima goes in for a hug with her Madame Tussauds wax figure in New York at the unveiling event on November 30, 2015
Lima appeared excited and impressed with her Madame Tussauds likeness at the unveiling, as she moved quickly from staring to groping and taking selfies with the figure. While the similarities between the fake and real supermodel were impressive, overall, the real Lima won us over in style points with her killer outfit.
Adriana Lima looking classy at the unveiling of her Madame Tussauds figure in New York on November 30, 2015
The Rachel Zoe Resort 2016 short suit offered a sophisticated and demure view of the model that was a nice change from her more standard VS event fashions. The ruffled chest, tuxedo-style satin collar, and loose-fitting jacket made her look almost as if she were the sexy masculine counterpart to her scantily-clad wax twin. Of course, Lima's figure resurfaced below the waist in a sassy thigh display, followed quickly by a gorgeous pair of Gianvito Rossis that accentuated her incredible physique and long legs.
The over-the-knee boots are exactly what this outfit needed to take it over the edge, and Lima rocked the sleek footwear flawlessly. Adding to the glam, the Victoria's Secret Angel chose a slick high pony with a twist braid.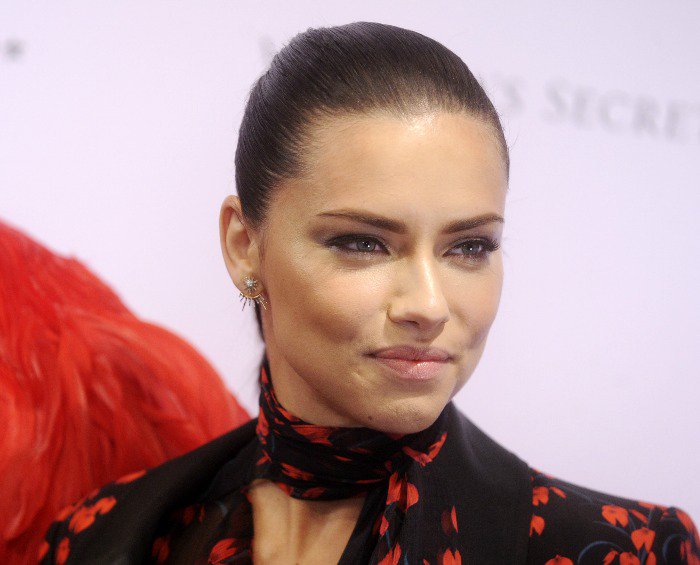 Adriana Lima at the Madame Tussauds wax replica unveiling in New York on November 30, 2015
What's your impression of the model's ensemble? Would you give the real Lima or the Madame Tussauds Lima more style points? Are two better than one?
If you're interesting in snagging Adriana Lima's exact Gianvito Rossi boots, you can shop at Barneys and Matchesfashion.
Gianvito Rossi Suede Over-the-Knee Boots, $1795 at Barneys and Matchesfashion
Credit: WENN