Some time ago, we got an inquiry on our Facebook page asking about the shoes Selena Gomez wore in her "Who Says" music video:
It was easy enough to ID them as Giuseppe Zanottis (Selena Gomez loooves the Italian brand) but it was difficult to find them online because, well, they were custom made just for Selena to use in that video.
Anyway, though we were able to ID the shoes before, we weren't able to provide a nice lower-cost alternative. We promised we would update as soon as we find one and well, here we are doing good on that promise!
Our look-for-less option to Selena Gomez's Giuseppe Zanotti glittery heel pumps are these Partyy-R platform pumps by Steve Madden that you can find at Zappos.
Steve Madden Partyy-R Platform Pumps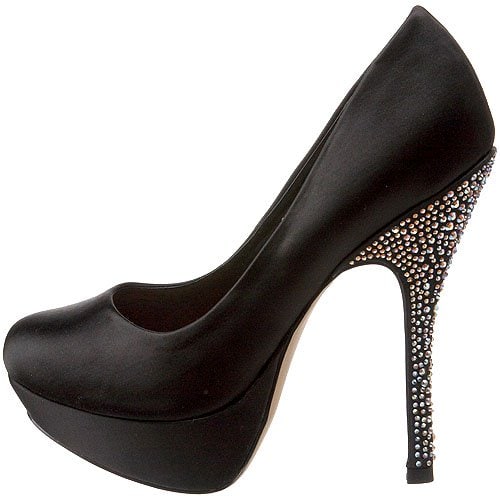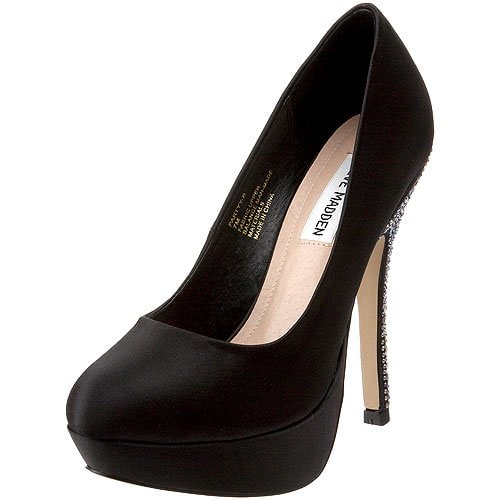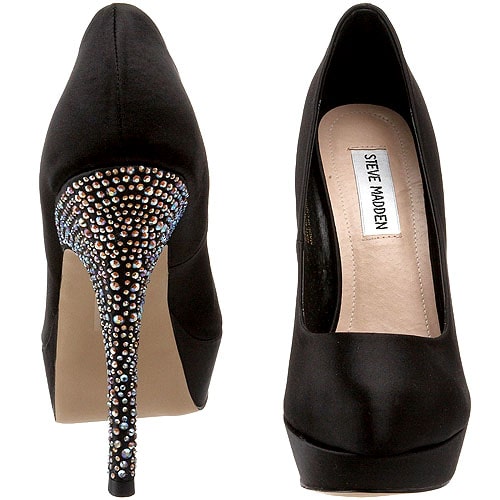 Though the rhinestones on these Steve Maddens aren't as densely studded as on the Giuseppe Zanottis, we love that they've got the sleek satin upper and the stylish exaggerated thick platform soles!
These new Steve Madden pumps are also available in fuchsia satin, champagne satin, and blue satin colors: