Selena Gomez may be on break right now, but her style sure isn't. In fact, it seems her fashion game has even picked up. She started her hiatus in comfy flats and clunky boots, but she's been breaking out the heels more and more lately. Could this be a sign that Selena is gearing up for something?
Selena was out and about in a comfy-looking floral jumpsuit sometime last week, but whatever laidback vibe her one-piece had was immediately negated by the fierce d'Orsay stilettos that she paired with it. A leather biker jacket, tough-chic aviators, and thick metal bracelet cuffs completely made that vibe disappear.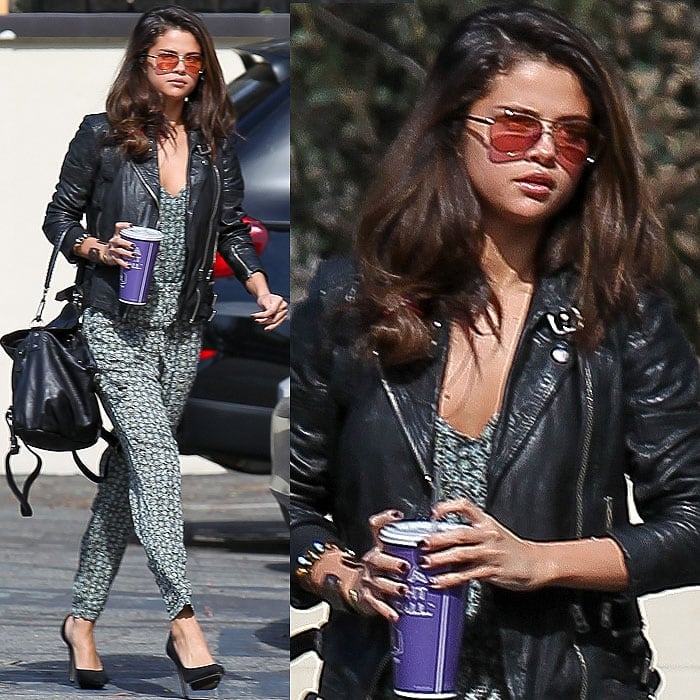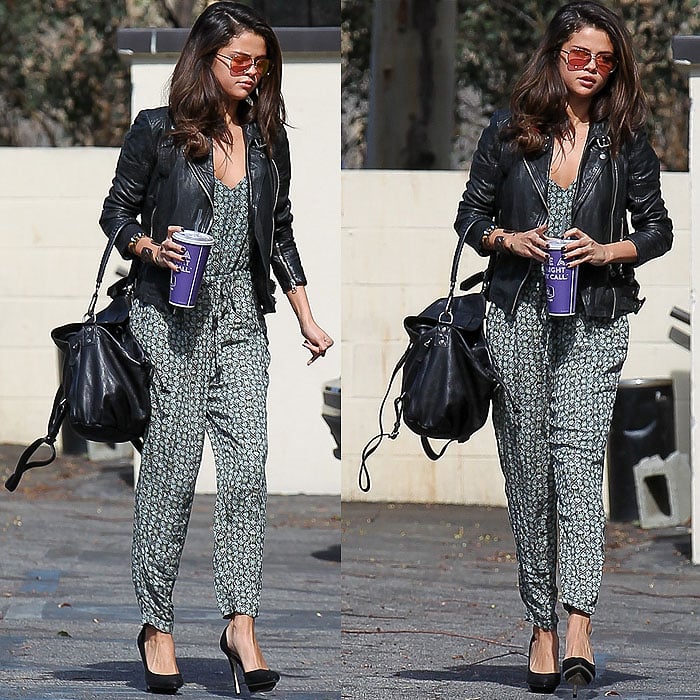 Selena Gomez out and about in Beverly Hills in Los Angeles, California, on February 20, 2014
It's been a while since we last saw pumps with island platforms, so it's nice to see Selena breaking them out again. Remember when the island platform was still a budding trend? If we recall correctly, Charlotte Olympia's "Dolly" pumps started the whole fad. Selena's own pumps have lower recessed platforms, but the d'Orsay cut keeps their sexiness levels high.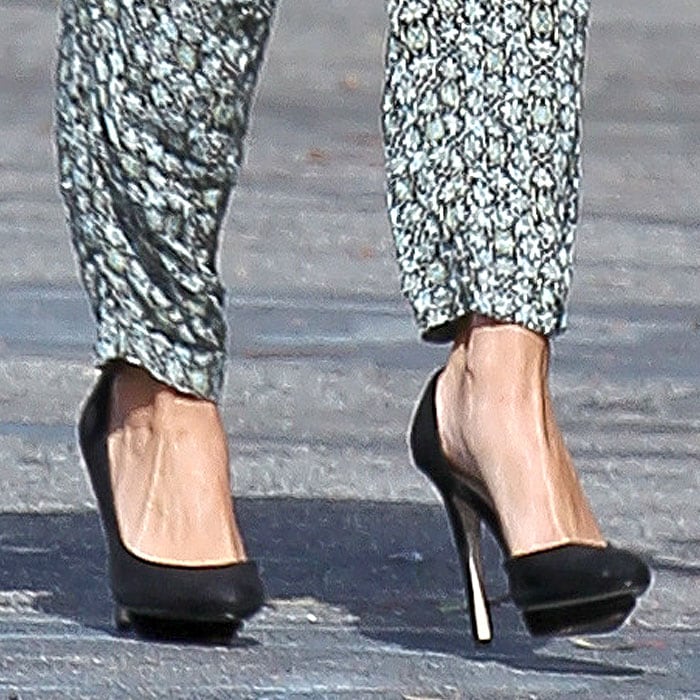 Selena Gomez's insta-sexy shoes are these Zara faux suede d'Orsay platform pumps from way back 2012:
Zara Cutout Faux Suede d'Orsay Platform Pumps
Credit: WENN