Selma Blair is definitely getting her styling down lately. Selma rarely gets the well-dressed roles in films, since she usually plays an uptight stiff or a creative weirdo. But, the real-life outfits of the actress tell a completely different story. Selma was spotted in a gorgeous springtime Bohemian look while running errands in Studio City, Los Angeles.
But of course, her styling prowess did not come without its embarrassing roots: Selma posted a throwback photo from back when fashion clearly wasn't on her list of priorities.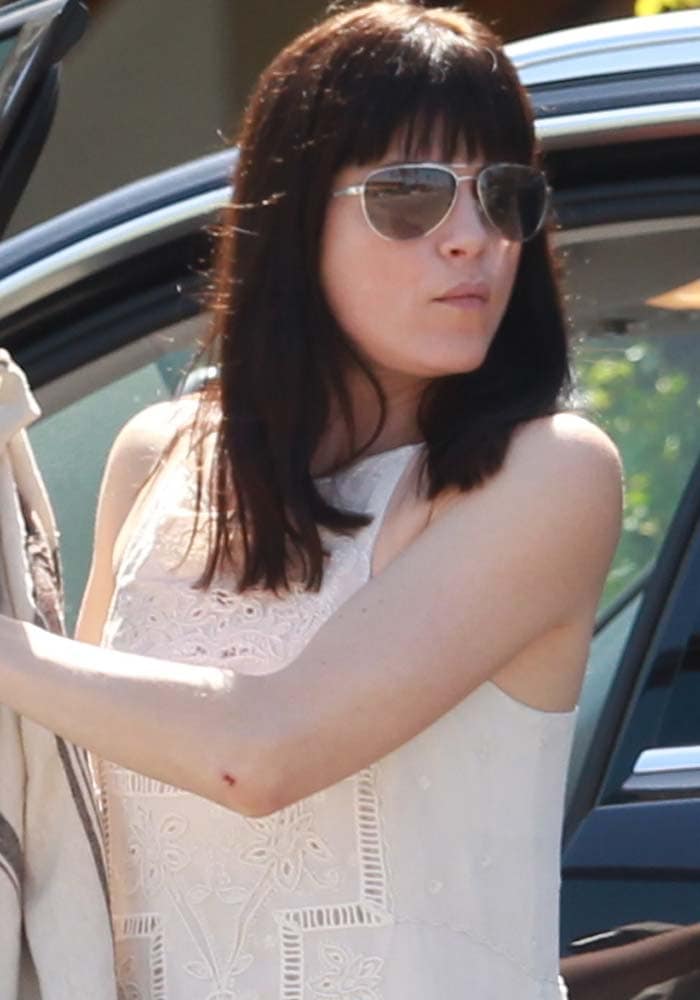 Selma Blair goes around Studio City wearing a white flowing dress and aviator sunglasses on March 15, 2016
The gorgeous actress wore a flowy white dress, which had gorgeous cutout details at the body and a huge keyhole adorned with tassels at the back. Selma threw in a patterned shrug, an oversized snakeskin-print tote and her Hermès sandals to polish off her spring look.
Selma Blair recovers her old Hermès sandal flats to usher in spring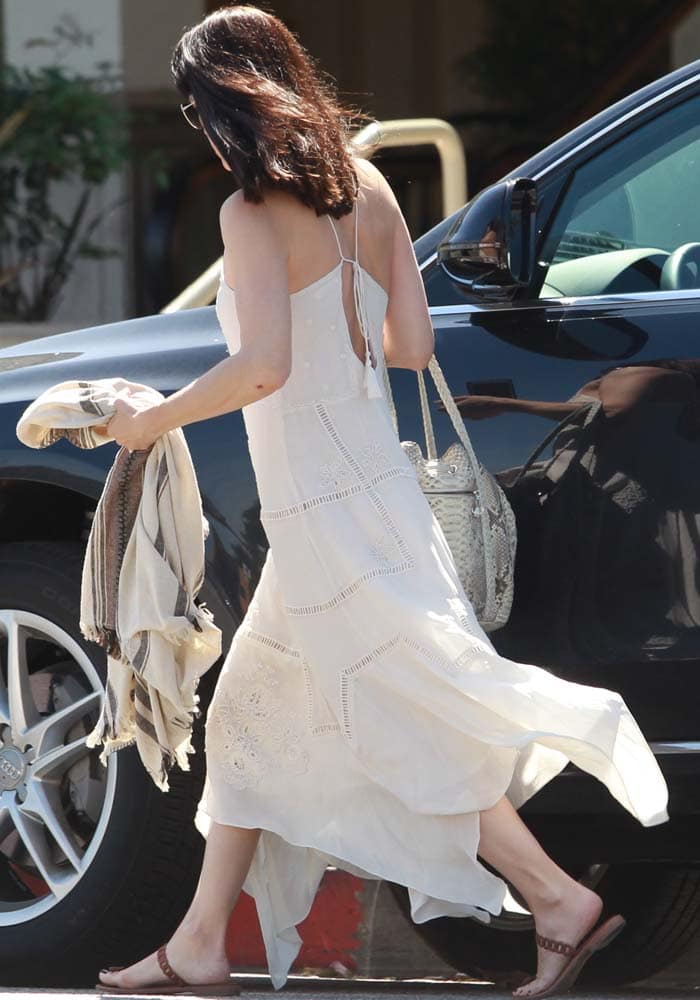 Selma Blair goes for boho chic on her casual lunch out with a friend
While we appreciate Selma's style today, we have to pay homage to her (lack of) style back in the day: specifically, spring break 1994.
Selma uploaded her throwback photo with the caption, "1994 spring break!!!! Why am I wearing a speedo one piece?? ". Why, indeed?
Selma Blair uploads a throwback photo of her with friends from spring break 1994
Get Selma's boho chic spring look by shopping sandals similar to her Hermès one at Macy's, Neiman Marcus and Farfetch.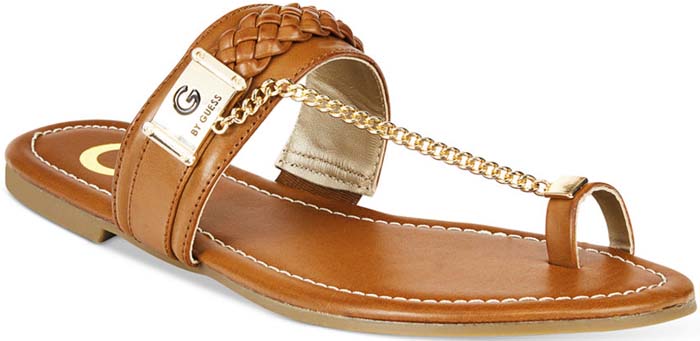 G by GUESS 'Limitt' Chained Flat Sandals, $39 at Macy's
Giuseppe Zanotti Metallic Crystal Toe Ring Sandal in Gold, $495 at Neiman Marcus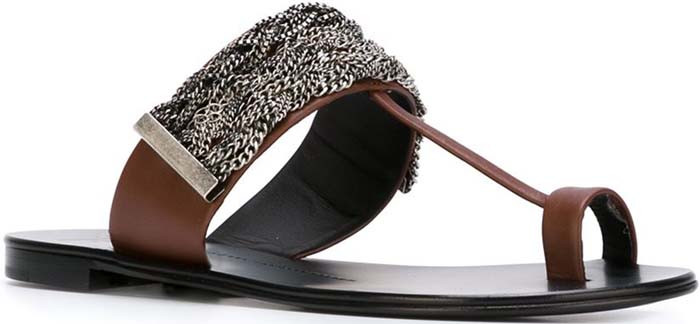 Giuseppe Zanotti Design Chain Trim Sandals, $795 at Farfetch
Credit: Selma Blair's Instagram / WENN