We've seen Sienna Miller go from a fashionable socialite to a respectable actress, with her most recent work being "Live by Night" with Ben Affleck. After her successful career transition, Sienna showed potential with comedic roles as well after a hilarious sit down with Matty Healy of 1975 and radio host Nick Grimshaw.
Sienna brightened up everyone's morning as she came into BBC Radio 1 for the breakfast show in London.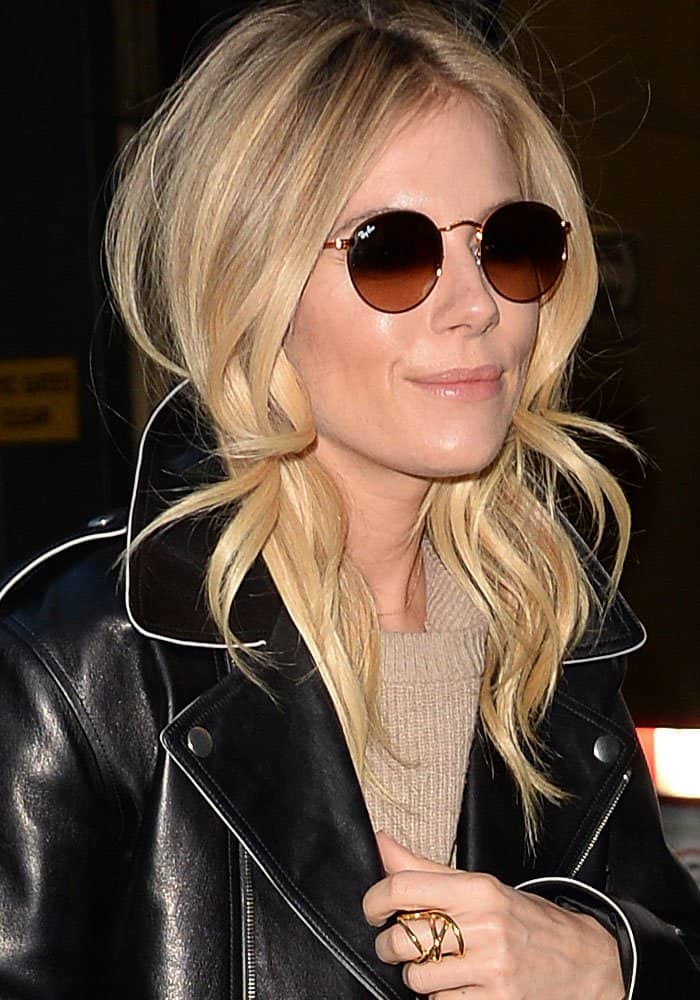 Sienna Miller leaves BBC Radio 1 in London on January 13, 2017.
Sienna starts her day with a radio show in Miu Miu platform sandals.
In true Sienna Miller form, the actress stepped out during the morning in a black leather jacket. Underneath, Sienna wore a cozy looking sweater with loose black culottes.
The actress finished her look with a pair of Ray-Ban round metal sunglasses, a Louis Vuitton "Capucines" bag in black leather, and a pair of Miu Miu suede platform sandals.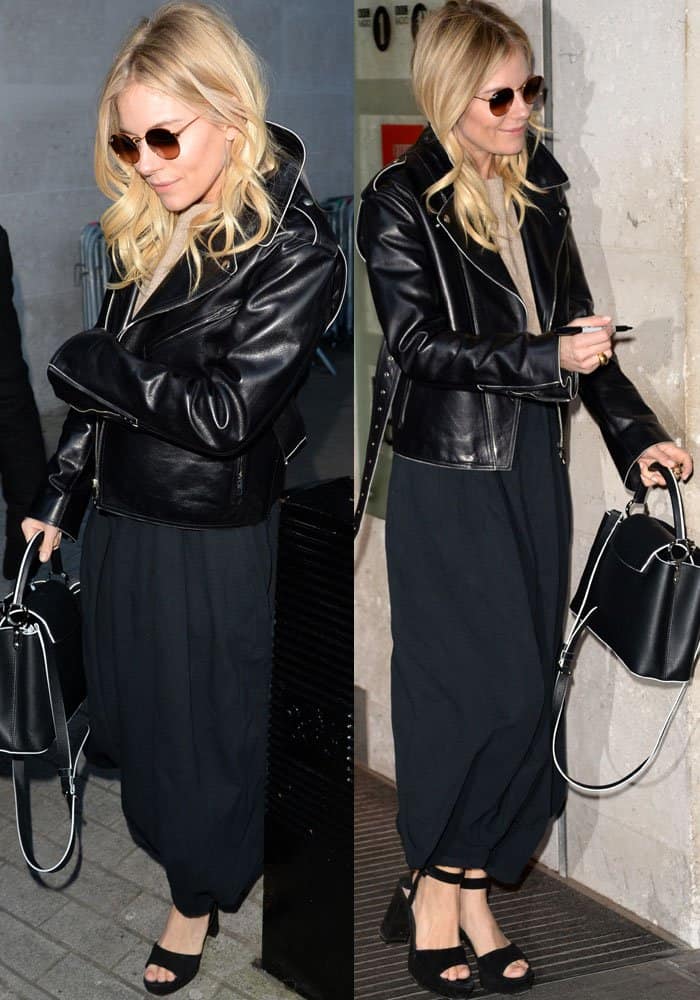 Sienna stepped out in a leather jacket over a knitted sweater.
During the radio show, Sienna said she attended her first Golden Globes shortly after giving birth to her daughter, Marlowe. The actress went on, saying Mark Wahlberg came up to hug her, which made her lactate. Fortunately, it didn't show on her dress.
In the clips, Sienna is seen having a hoot with Matty Healy and Nick Grimshaw despite the early morning hours. The three even arranged to meet up afterwards just to hang out.
Shop Sienna's Miu Miu sandals at Saks Fifth Avenue, Barneys New York, Net-A-Porter and Nordstrom.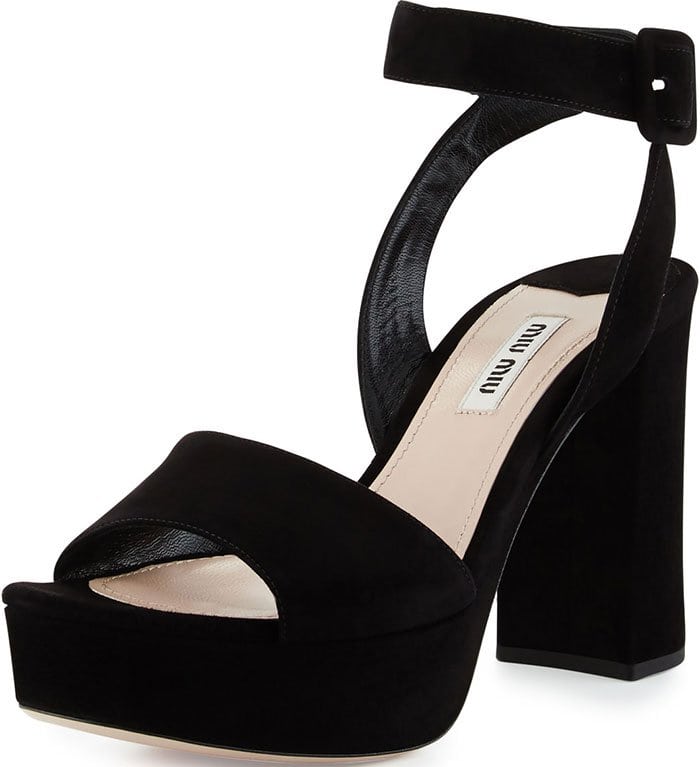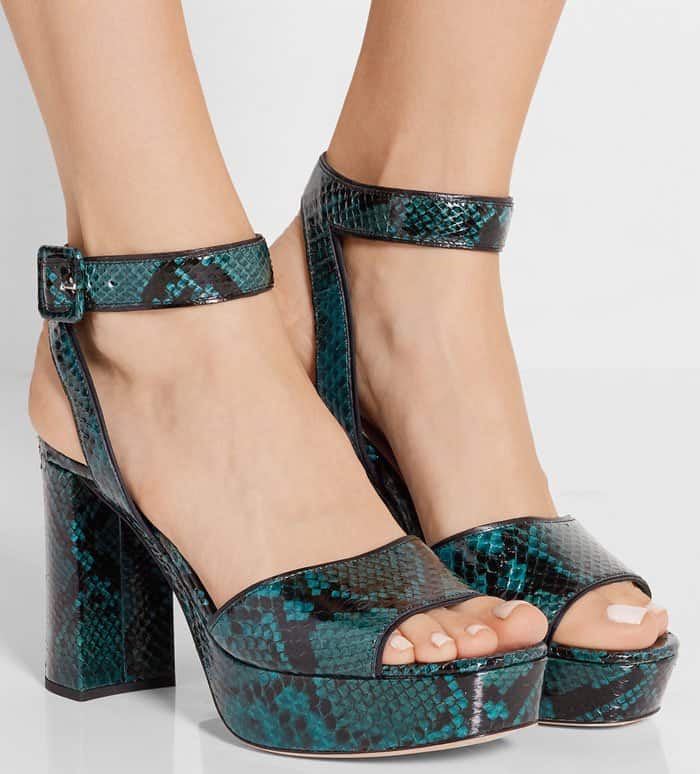 Miu Miu Platform Ankle-Wrap Sandals, $690 at Saks Fifth Avenue, Barneys New York, Net-A-Porter and Nordstrom
Credit: Tony Oudot / WENN