Don't you wonder why sneakers are called sneakers? And with so many big shoe companies around, do you ever wonder who invented the first pair?
Well I did, so I did some research. Here's what I found:
The very first rubber soled shoes, called plimsolls, were developed in the late 1800's in the United States. The U.S. Rubber Company was the first to receive a license to do a manufacturing process called vulcanization, a necessary step in producing sturdier rubber shoes.
For a time, the company manufactured its products under 30 different brand names until in 1916, when they decided to consolidate and use just one brand name. The initial plan was to use "peds", which was latin for foot, but they decided to use Keds, which sounded stronger and better.
Keds was first marketed as canvas top "sneakers". Now the term "sneakers" was thought up by an advertising agent named Henry Nelson McKinney, mainly because the rubber soles of the shoes made no sound when walking in it, allowing one to "sneak like a thief".
Check out these really old Keds ads: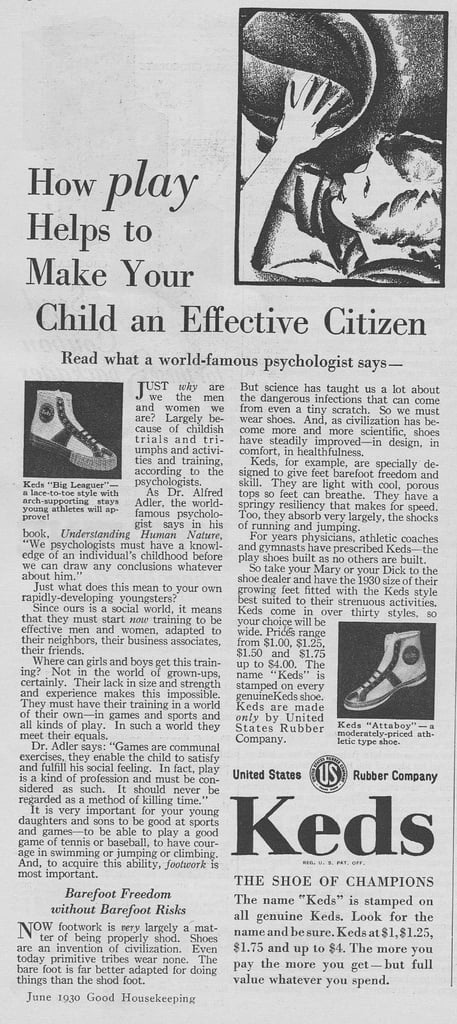 Keds Ad (1930)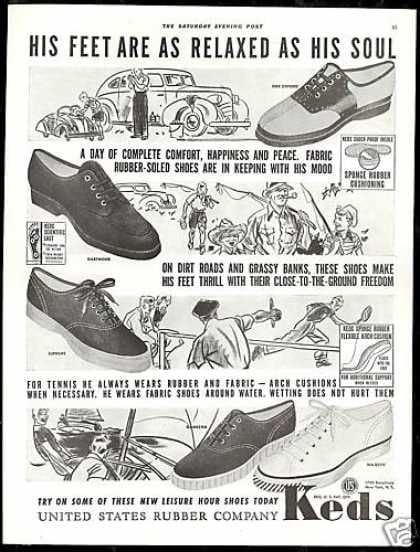 Keds Ad (1939)
Keds Ad (1953)
Keds became really popular among females in the 1980's, when it was hot to wear them with slouch socks, leg warmers, or tights. However, the popularity of Keds simmered down in the 1990's as a lot of other shoe companies started sprouting.
Today, Keds is still alive, breathing, and well-resurrected, thanks to a stronger and more effective advertising campaign that uses popular Hollywood celebrities like Mischa Barton and The Veronicas. Such celebrities have been quite instrumental in helping Keds gain back its customers, mainly the young female market.
A pair of Keds sneakers is like an LBD or a white tank. Every girl must have at least one pair in her closet. They are not just a pair of shoes, but classic and core items.