Despite filing for divorce from his wife, Sophie Turner, after four years of marriage, Joe Jonas appears to have reservations about her dating life.
Two months after she and Jonas parted ways in September, Sophie Turner returned to the dating scene.
And a few weeks ago, the Game of Thrones actress was spotted kissing a new man, who has been identified as Peregrine Pearson.
View this post on Instagram

This prompted backlash from fans who felt it was too soon for Turner to move on. Likewise, the news of his soon-to-be ex-wife moving on didn't sit well with Jonas.
Per a Daily Mail insider, Jonas feels it was "too soon" for Turner to engage in some PDA with another man and claimed he has no desire to be "playing games."
He was also apparently displeased by Turner's public "gallivanting" and admitted that while he would also like to find love again, his children, work, and their divorce come first.
Joe Jonas addresses estranged wife Sophie Turner's romance rumors with Peregrine Pearson, saying it's too soon for her to be dating and displaying affection in public (Credit: PA Images / INSTARimages)
"What is important for Joe is the well-being of his kids and finishing the tour he is on with his brothers. He would be happy to find love again and do all of that, but that is not even close to what is on the top of his mind as he wants to get on with the divorce and get on with his life."
"And if Sophie wants to gallivant and kiss whomever in public, he doesn't really want to play those games," the source added.
"Joe feels that having his priorities in check and focusing on what is now and what is important is the way to move forward, and that is his obligation to his family and work."
"Granted it feels a little too soon, he has no control over what she does and can only try to figure out the best co-parenting agenda for them both. If she is doing this to hurt him, she is not going to hurt him any more than she already has, he will get through it with his chin up."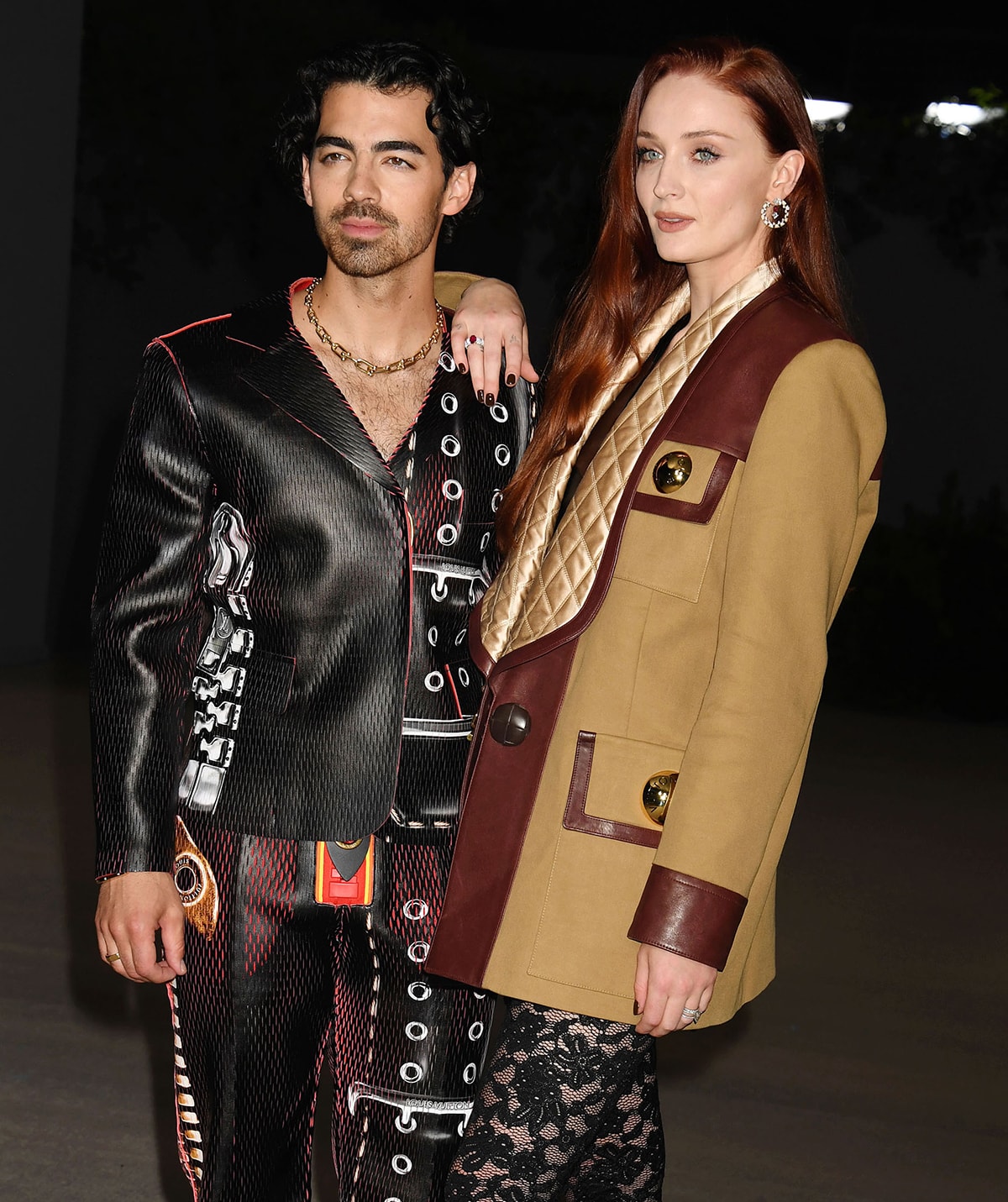 Joe Jonas and Sophie Turner pictured at the 2nd Annual Academy Museum Gala on October 16, 2022 (Credit: Jeffrey Mayer / Media Punch / INSTARimages / Cover Images)
But while Sophie may seem to be moving forward with her romantic life, the mom-of-two isn't neglecting her motherly duties.
Just recently, she was spotted strolling around New York City with her daughters, looking fine in chic fall outfits.
Last week, she wrapped up warm in a black trench coat, a gray scarf, and black boots while pushing her girls in a stroller.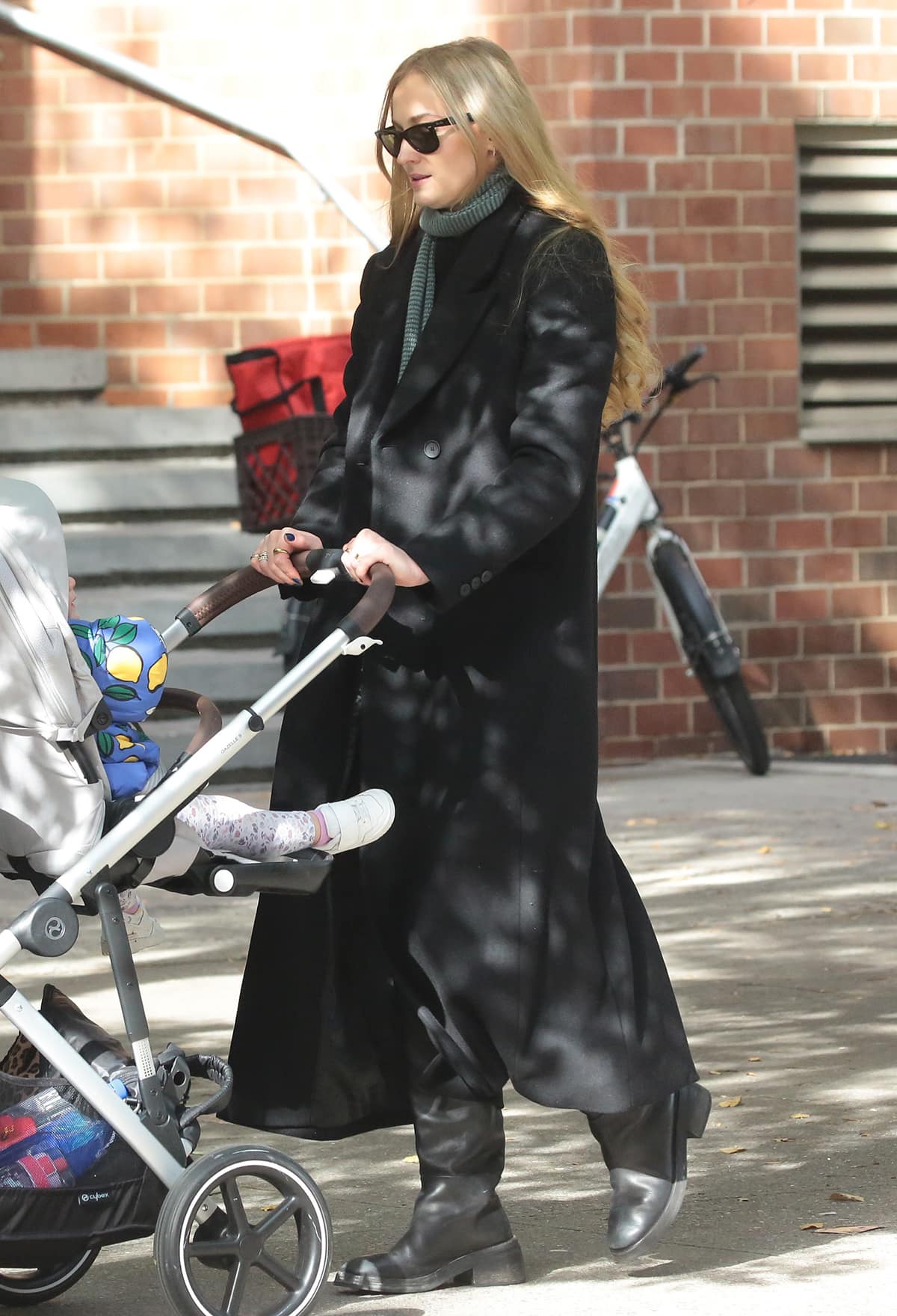 Sophie Turner looks cozy in a coat, scarf, and boots while strolling with her daughters in New York City on November 4, 2023 (Credit: BauerGriffin / INSTARimages)
And a day later, Turner was again seen out with her daughters in another stylish autumnal outfit that included a pair of KHAITE The Danielle acid-wash jeans and a black trench coat.
To keep a low profile, Sophie covered her eyes with black Ray-Ban Classic Wayfarer spectacles. Several gold rings and glossy black Billini Christian loafers with a gold-tone chain embellishment completed her ensemble.
Sophie Turner spends time with her two daughters in jeans, coat, and loafers on November 3, 2023 (Credit: BauerGriffin / INSTARimages)
Sophie Turner Is Taking Things Slow
Sophie Turner was seen kissing Peregrine Pearson outside the Gare du Nord railway station in Paris late last month. They later left in separate cars and reunited at State de France for the Rugby World Cup, where Turner presented the trophy.
According to The Sun insider, "They arrived together at the chauffeur pick-up location outside of the station. It looked like they might have both come on the Eurostar from London."
"They stood there for a few minutes and were chatting and laughing a lot. He then took his hat off and leaned in to give her a big kiss. After the kiss, they parted ways."
Sophie Turner, pictured at the British Academy Film Awards 2023, is said to be taking things slow and keeping her options open following her PDA with Peregrine Pearson (Credit: Doug Peters / PA Images / INSTARimages / Cover Images)
Despite the romance rumors, Sophie is reportedly taking things slow.
A source told Us Weekly, "Sophie is open to the idea of dating again. She isn't fully committed to anybody at the moment, but she's definitely putting herself out there and keeping her options open."
The source added that Turner and Pearson "are not serious at all" and that Turner is just "casually dating a few people."
"There are a few men she's shown interest in but [Sophie] isn't jumping into anything or settling down."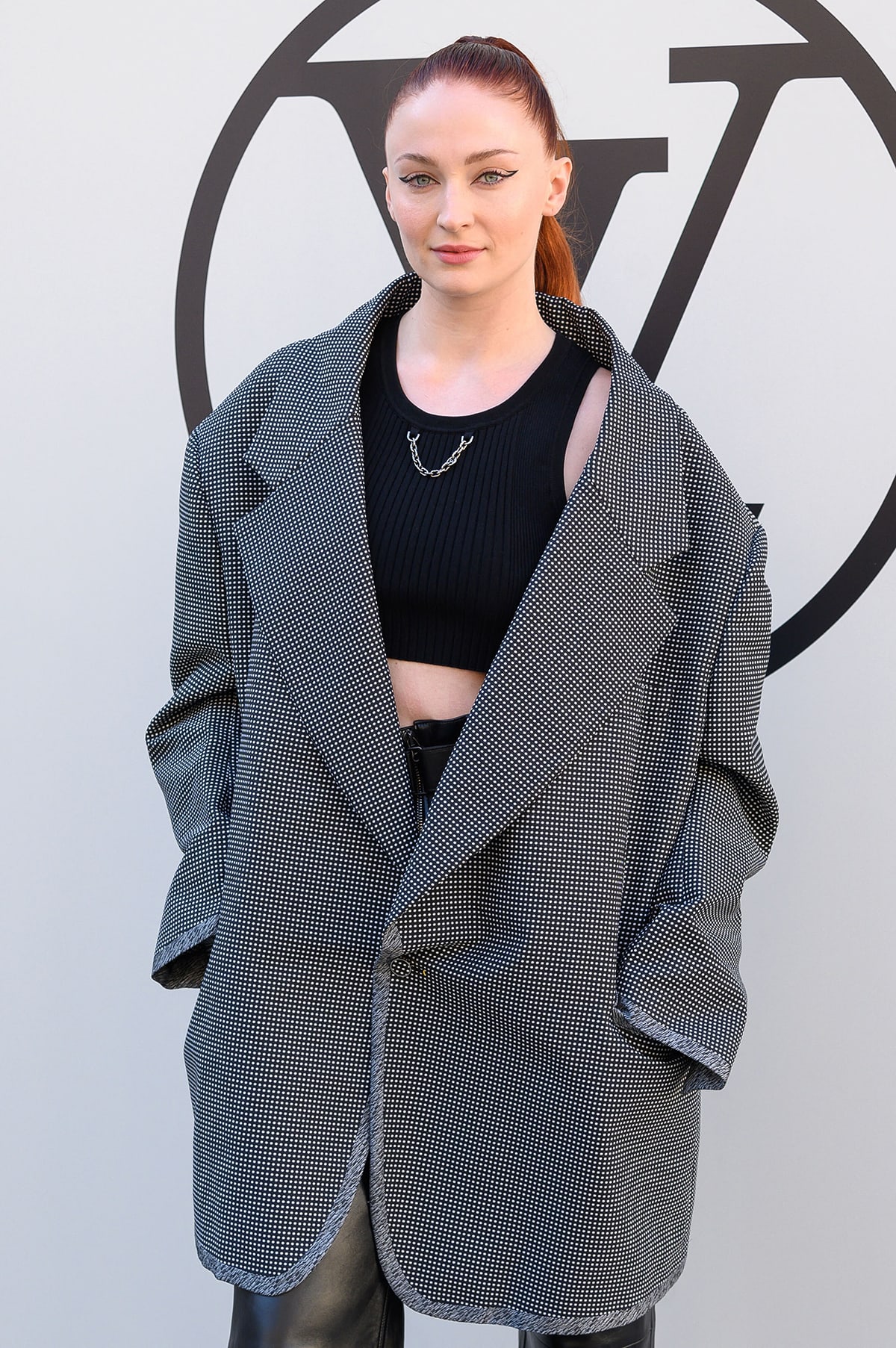 Sophie Turner at the Louis Vuitton fashion show during Paris Fashion Week Spring/Summer 2023 on October 4, 2022 (Credit: Laurent Zabulon / ABACA / INSTARimages / Cover Images)
Who Is Peregrine "Perry" Pearson?
Hon. Peregrine John Dickinson Pearson comes from one of the wealthiest families in Britain, and as such, he is heir to the Cowdray Estate in West Sussex.
He is the eldest son of Marina Rose Cordle and Michael Pearson, the current Viscount Cowdray, a title which he will inherit in the future.
View this post on Instagram

The British aristocrat is reportedly worth $270 million. He holds a degree in business, management, and marketing from the University of West London and is a co-founder of Weetman, a property investment and development company.
Pearson previously dated Princess Maria-Olympia of Greece and Denmark, the granddaughter of Constantine II of Greece and the goddaughter of King Charles III.
They began dating in 2020 and called it quits after three years during the summer of 2023.
View this post on Instagram