Eco Friendly Shoes, Heels, Sandals, Boots and Sneakers for Women
Please subscribe to
our newsletter
to receive updates from Your Next Shoes. This post may contain affiliate links. Please see our
disclosure
for more details.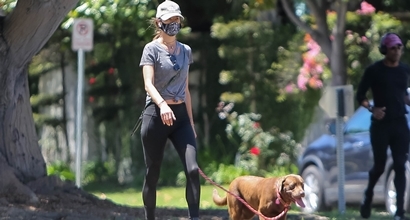 Brazilian Alanui co-founder Alessandra Corine Ambrósio rocked sneakers from the Adidas X Parley Collection to go for a jog with…
Natalie Portman is seldom seen at red carpet events with her choreographer husband Benjamin Millepied. However, two Saturdays ago, she…
Mena Suvari joined Jessica Chastain at the It: Chapter Two premiere at the Regency Village Theatre in Westwood, California, on…
Considering that Zendaya and Taylor Swift were in short shorts and Sarah Hyland was barely clothed, Brittany Snow might've been…
There are so many reasons to love Emma Watson, including not only her sartorial sense, but also her huge heart….
This isn't really the first time Paris Hilton channeled Barbie. As a self-confessed fangirl, the hotel heiress shamelessly wears head-to-toe…
What would you say if we told you that you could print out an actual pair of shoes? We thought…
Cri de Coeur is a brand that has never previously been featured at Your Next Shoes. It was founded in…
I know some of you didn't like the Melissa 'Gaetano' shoes we featured last week, but I'm quite sure you'll feel differently…
I'm not a fan of plastic shoes myself, but these shoes from the Vivienne Westwood Anglomania + Melissa collaboration are…