She kicked off the Super Bowl LV with TikTok Tailgate's pre-game concert in Florida on Sunday. And while performing her hit single, Wrecking Ball, Miley Cyrus broke down in tears and told the crowd "it never gets easier."
The singer penned the song in 2013 after calling off her engagement to Liam Hemsworth. While they got back together in 2016 and tied the knot in 2018, the couple once again separated in 2019 after eight months of marriage.
View this post on Instagram
Miley struggled to continue with her song but managed to compose herself at the end, addressing the audience about her meltdown.
She explained that Wrecking Ball is about "feeling completely broken and shattered."
"I wear a lot of glitter, and I wear a lot of armor, but I also wear my heart on my sleeve, and it gets broken a lot," she added.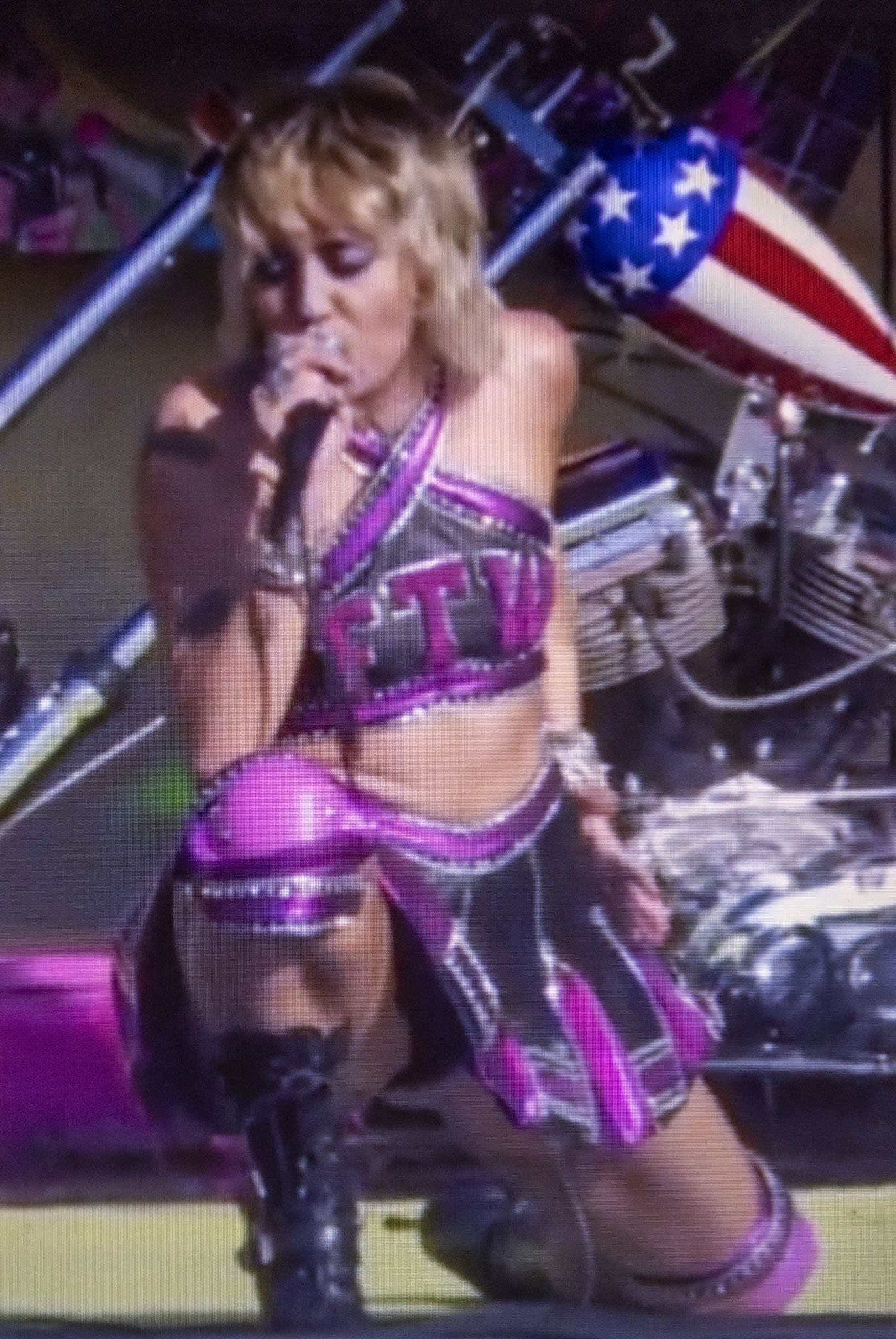 Miley Cyrus headlines the TikTok Tailgate Super Bowl LV pre-game concert in Florida on February 7, 2021
The 28-year-old hitmaker performed in front of a crowd of healthcare workers, who were invited to the game in recognition of their efforts amid the COVID-19 pandemic.
Aside from Wrecking Ball, Miley also sang her classic songs, including The Climb and We Can't Stop, and new songs from her seventh studio album, Plastic Hearts.
She also brought on stage her surprise guests, music icons Billy Idol and Joan Jett.
Miley Cyrus performs with music icon Billy Idol
Miley rocked the crowd in a custom black-and-metallic fuchsia cheerleading outfit from Michael Schmidt.
Showing off her toned figure, she wore a pleated skirt and a cropped top with crisscross halter straps and a glittery FTW lettering emblazoned across the front.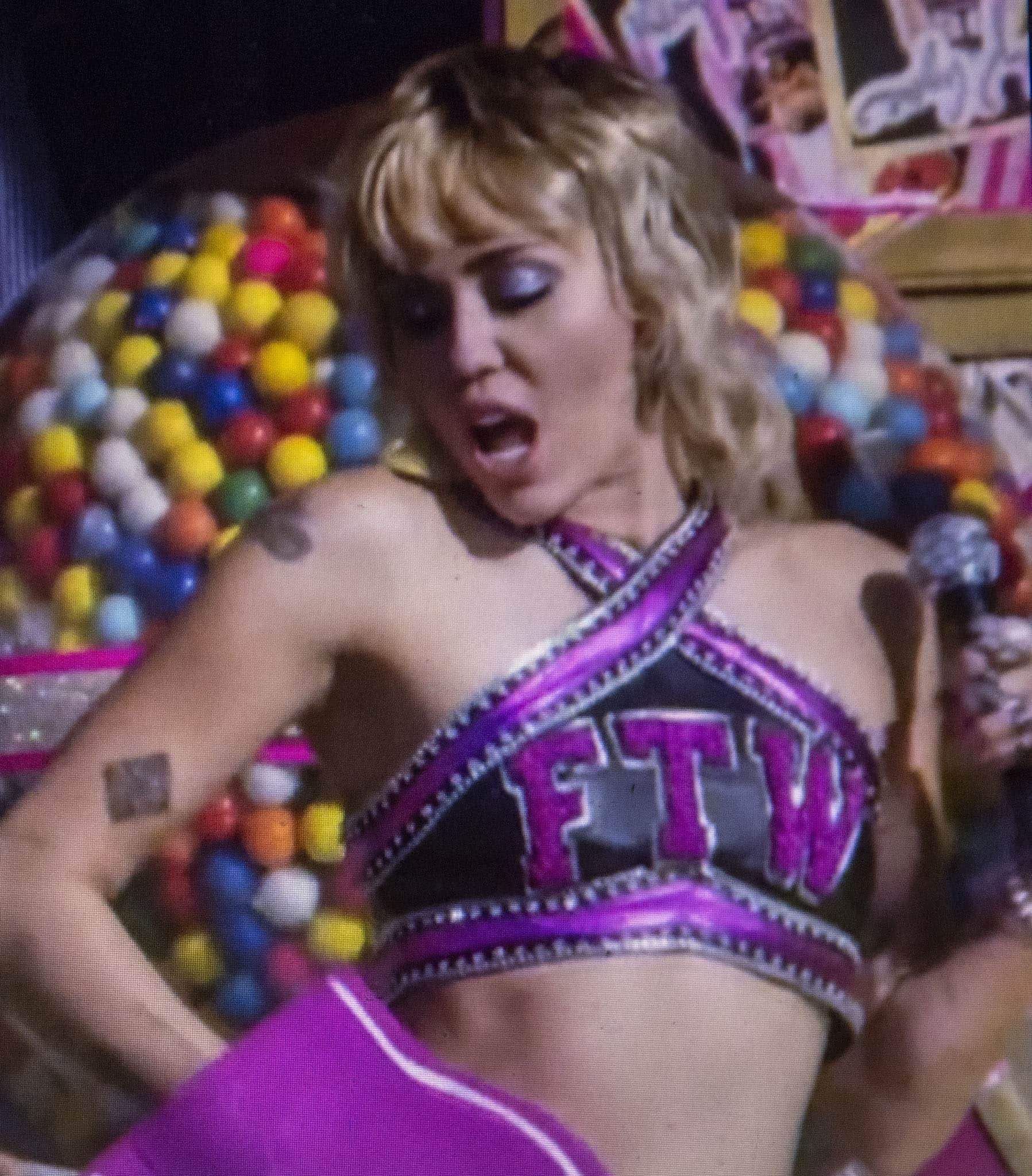 Miley Cyrus shows off her toned figure in a custom Michael Schmidt cheerleader outfit
Tish Cyrus's lookalike daughter also wore a pair of matching knee pads and completed the look with Dior boots.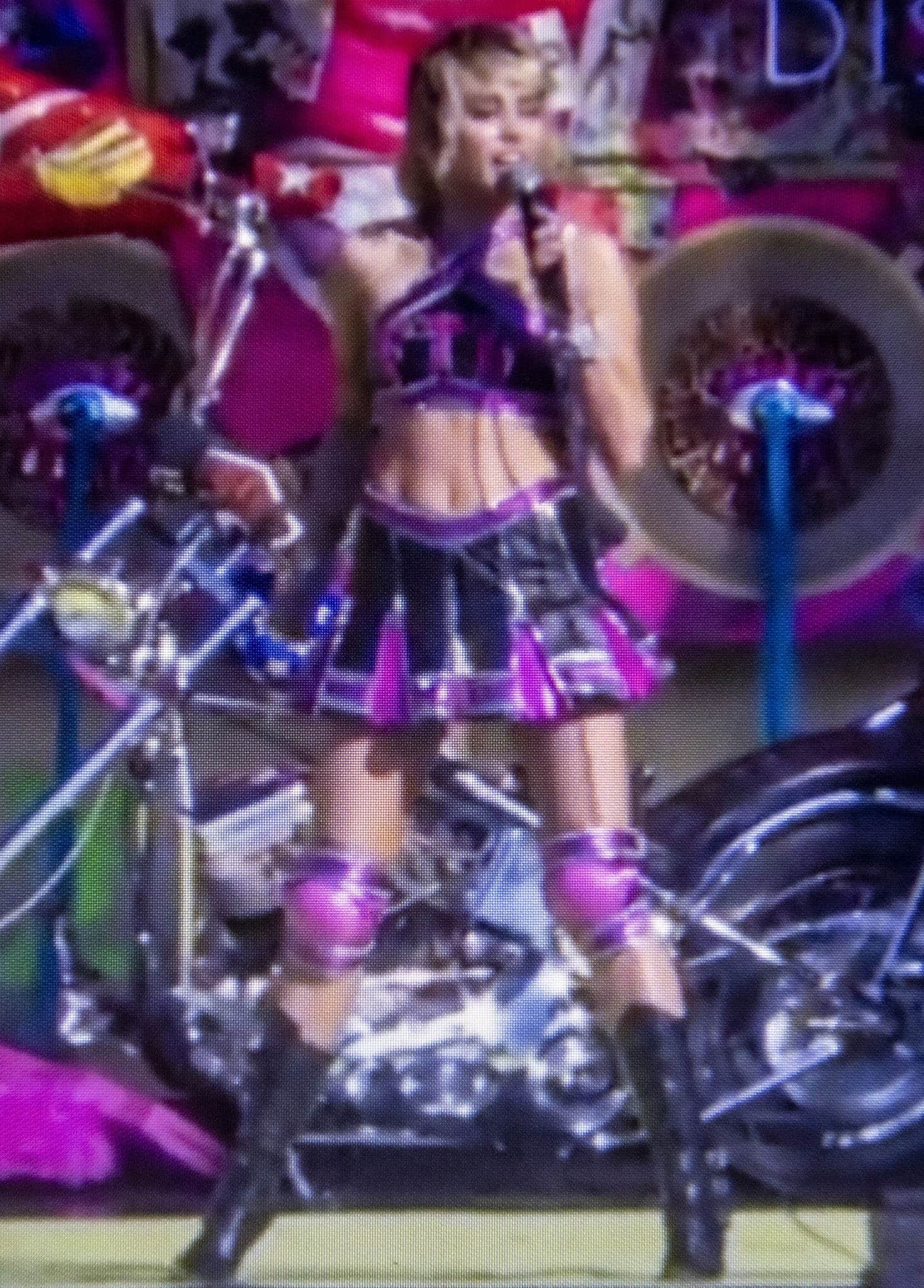 Miley Cyrus pairs her cheerleader custom look with Dior leather boots
The Hannah Montana star later swapped her cheerleader outfit for a custom-made Gucci football uniform.
View this post on Instagram
Decked out in black and pink sequins, the structured top features number 25 on the front and double stripes on each sleeve.
She then teamed the look with cropped white pants and skipped football cleats for a pair of high heels.
View this post on Instagram
Credit: Avalon / WENN