If you're a long-time fan of Terry Bradshaw, then you are likely familiar with his success as a professional football player, his two Superbowl wins, his stint in country music, and even his acting abilities, as seen in Failure to Launch and Modern Family.
If you aren't familiar with his previous work, then perhaps you've seen his latest project, the Bradshaw Bunch, that premiered last fall.
The Bradshaw Bunch is a television show that airs on the E! network. It's a family-friendly reality show that follows the Bradshaw family at their 800-acre ranch in Texas.
You can think of it like the early-day Kardashians but much more wholesome. Similar to the Brady Bunch, this family dynamic has its complexities.
Terry Bradshaw at The Terry Bradshaw Show at Luxor Hotel and Casino on August 2, 2019
Tammy is married to Terry; however, both were previously married and have children from these marriages.
Terry has two daughters, Rachel and Erin Bradshaw, from his last marriage to Charla Hopkins, and Tammy has one daughter that appears on the show, Lacey Hester.
The couple has been together for twenty years! Tammy and Terry Bradshaw first met in 1999, shortly after his third divorce and one year after her divorce. They reportedly met on a show and had a friend in common.
After meeting, they became friends and didn't officially start dating until two years later. It's said that the struggles they were both experiencing at the time helped bring them together.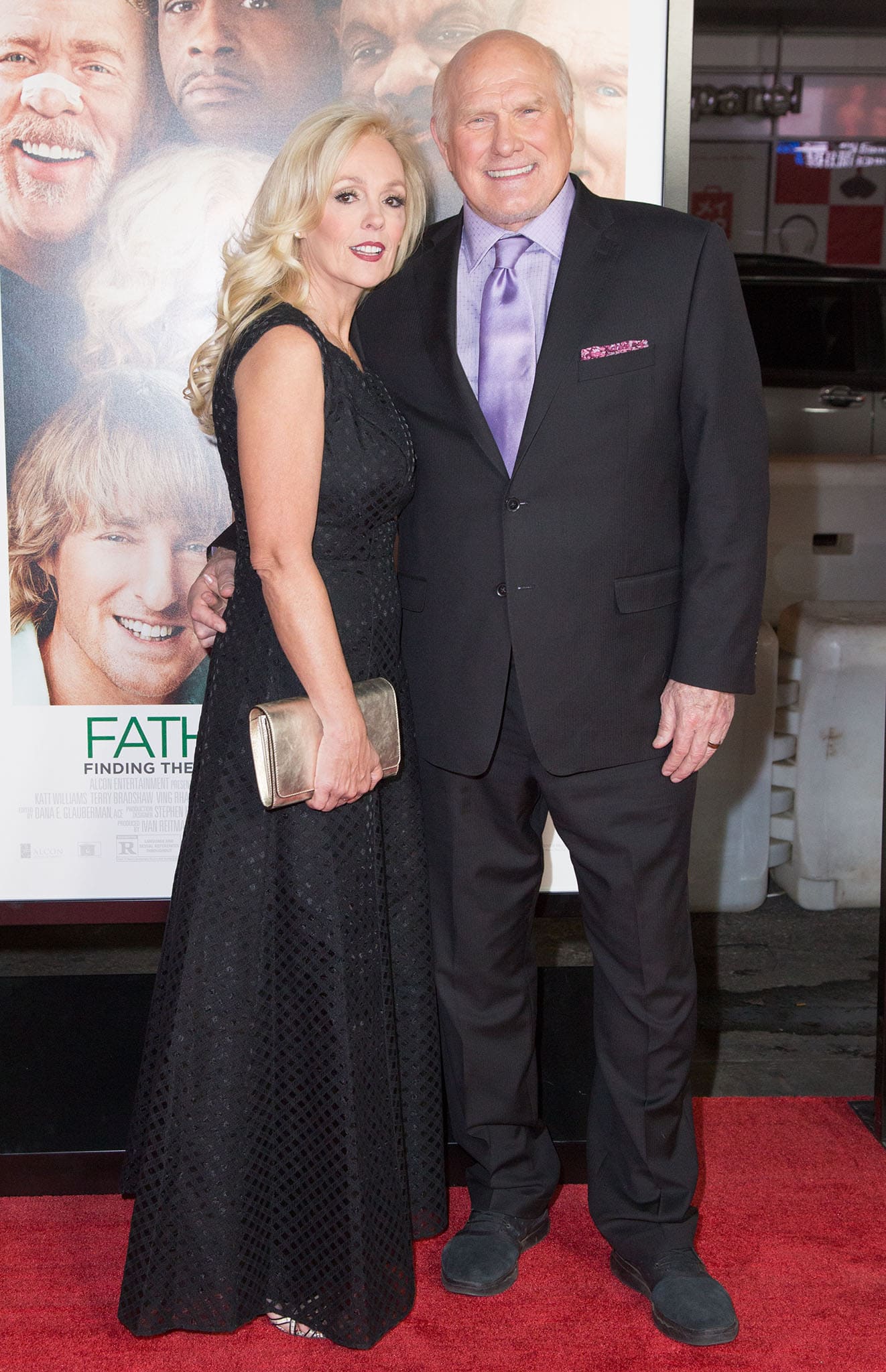 Tammy and Terry Bradshaw, pictured in 2017, met on a show in 1999
Terry told Closer Weekly that when he first started dating Tammy, he was very resistant to letting anyone get close again.
"[We were both] coming out of bad divorces, and when I was getting close to her, I'd run and hide for six weeks, then come running back. I said, 'There's nobody getting their hands around my heart again.' I fought her for 13 years, and to her credit, not one time ever did she ever say, 'Where's this going?'"
Just like their courtship and their prolonged period of dating, their engagement and wedding were just as non-traditional.
As Terry passed Tammy in the hall, he casually mentioned, "Oh listen, we're getting married Tuesday in Hawaii." She just said OK and kept walking, but then later mentioned they should probably get a license if he was serious.
Who is Tammy Bradshaw?
Tammy is most commonly known as Terry's wife. She has always remained very private and not likely to appear on an episode of The Real Housewives. In the charitable world, she is more well known as she has done a great deal of philanthropic work herself.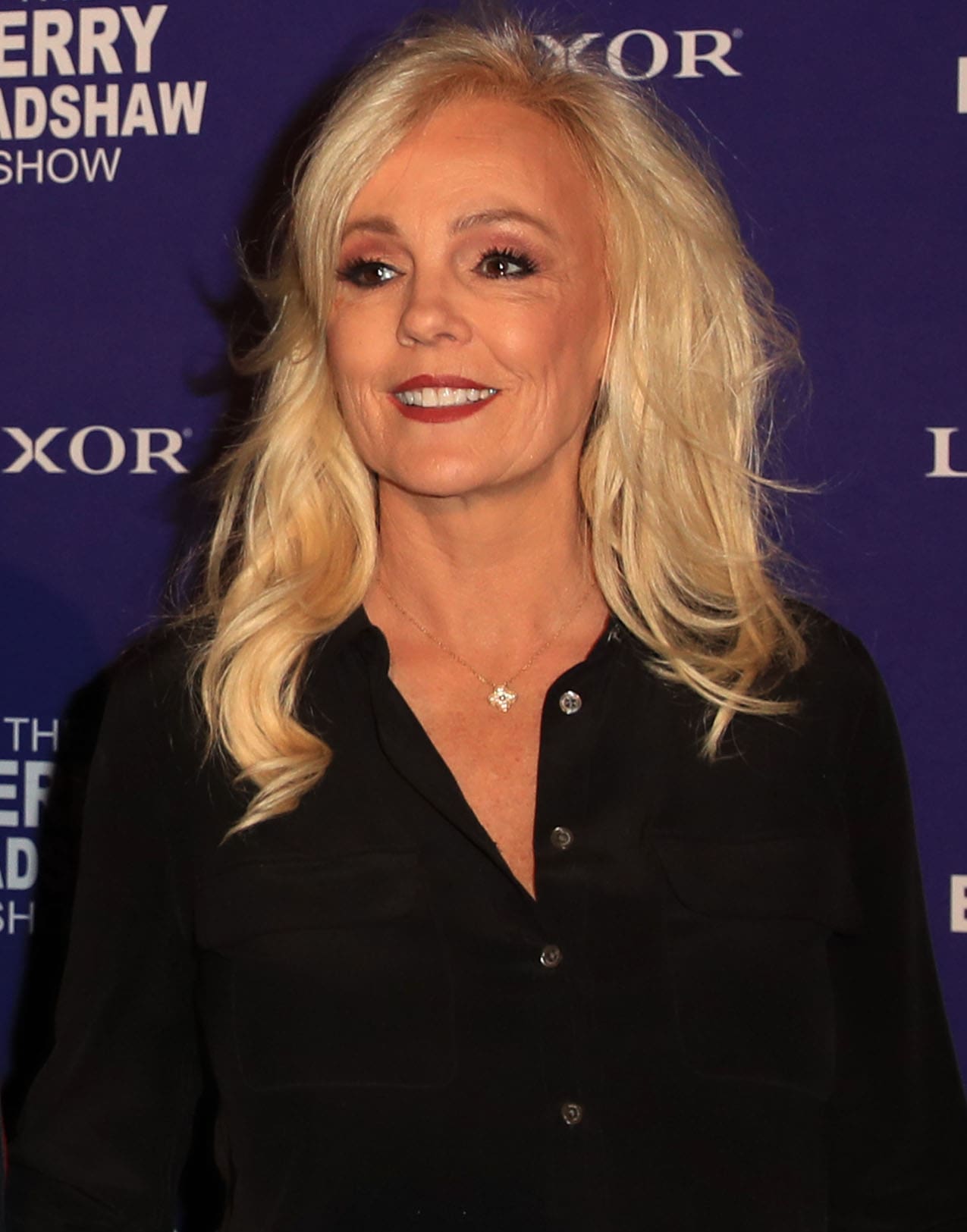 Tammy Bradshaw, a former model, and a philanthropist is known as Terry Bradshaw's fourth wife
Tammy Bradshaw was born Tameria Alice and has remained very quiet about her childhood, and her parents remain unknown.
She was born on October 5, 1961, making her 60 years old this year 2021. In her 20s and 30s, she was a model and has maintained her stunning looks and blonde hair.
Tammy, along with Terry, has been heavily involved in two charitable organizations: Opioid Solution Fundraiser and No Kid Hungry.
These causes are close to her heart. She has also made sizable donations to Chris Long's Waterboys Initiative to help drought-stricken areas in Africa and built wells.
Tammy Bradshaw and Terry Bradshaw, pictured at the 2017 FOX Upfront, are involved in charitable organizations
In addition to her philanthropy, she and Terry breed and raise horses and cattle. Terry Bradshaw Quarter Horses is the largest breeder of quarter horses, and when asked what he does for a living, Terry has only referred to this business.
Those who have watched the Bradshaw Bunch know that Tammy has one daughter from her previous marriage, Lacey Hester-Luttrull, but few people know that she also had a son. Tammy's son David Cody Luttrull who went by his middle name, passed away at just 23 years old on July 6, 2009, of an accidental heroin overdose.
At the time of Cody's death, she had been dating Terry for 10 years. Her son was found on the living room floor. Sadly this wasn't the only tragedy the couple has endured.
Only three months after the couple's wedding, Terry's son-in-law (married to his daughter Rachel) died in a car accident. The autopsy report found that he had a blood-alcohol level nearly three times the legal limit and a small amount of Valium in his system.
Terry Bradshaw Ex-Wives
The reason Terry took so long to tie the knot is because of his three failed marriages prior to meeting Tammy. Terry Bradshaw has experienced his share of heartbreak and was afraid to fall in love again. So, who were these ex-wives that left Terry so guarded?
His first wife was Melissa Babish. The two married in 1972, and the pairing appeared to be an all-American romance. Melissa was Miss Teenage America in 1969, a model and beauty queen, and he was just coming up in his NFL career.
This all-American romance didn't last long as the two divorced within a year. Little has been said about this relationship. Terry has spoken openly about divorce and his ex-wives but has remained hush-hush about his marriage to Melissa.
Three years went by before Terry met his second wife, Olympic figure skater Alicia "JoJo" Starbuck. The two athletes had a lot in common, and the marriage appeared to work for nearly 7 years; however, they divorced in 1983. They did not have any children together.
Even with two failed marriages under his belt, Terry hadn't given up on love. Shortly after his split from JoJo, he married his third wife, Charla Hopkins. Charla Hopkins was Terry's family lawyer, and the two had known each other for a long time.
Terry Bradshaw's ex-wife Charla Bradshaw featured on Koonsfuller, P.C. Family Law's YouTube channel in 2011
This gave Terry some hope that this would be the marriage to last. It looked promising, and the two started a family. Their first daughter, Rachel, was born in 1987, and their second daughter, Erin, was born in 1992. The couple were married for 16 years and split in 1999.
This divorce really affected Terry. In a 2004 interview with USA Today, he confided, "I could not bounce back from my divorce – emotionally – I just could not bounce back." Shortly after this tough divorce is when Tammy came into the picture and is why he was hesitant to get in another relationship.
Following his third divorce, Terry struggled with anxiety. The timing was also when his NFL career had ended, and he would experience frequent anxiety attacks. As a result, he also experienced sleeplessness, frequent crying, and weight loss.
He sought out professional help and was diagnosed with clinical depression. Terry has spoken out about his struggles with mental health, how he takes Paxil, and how seeking help made a difference.
Terry Bradshaw's Daughters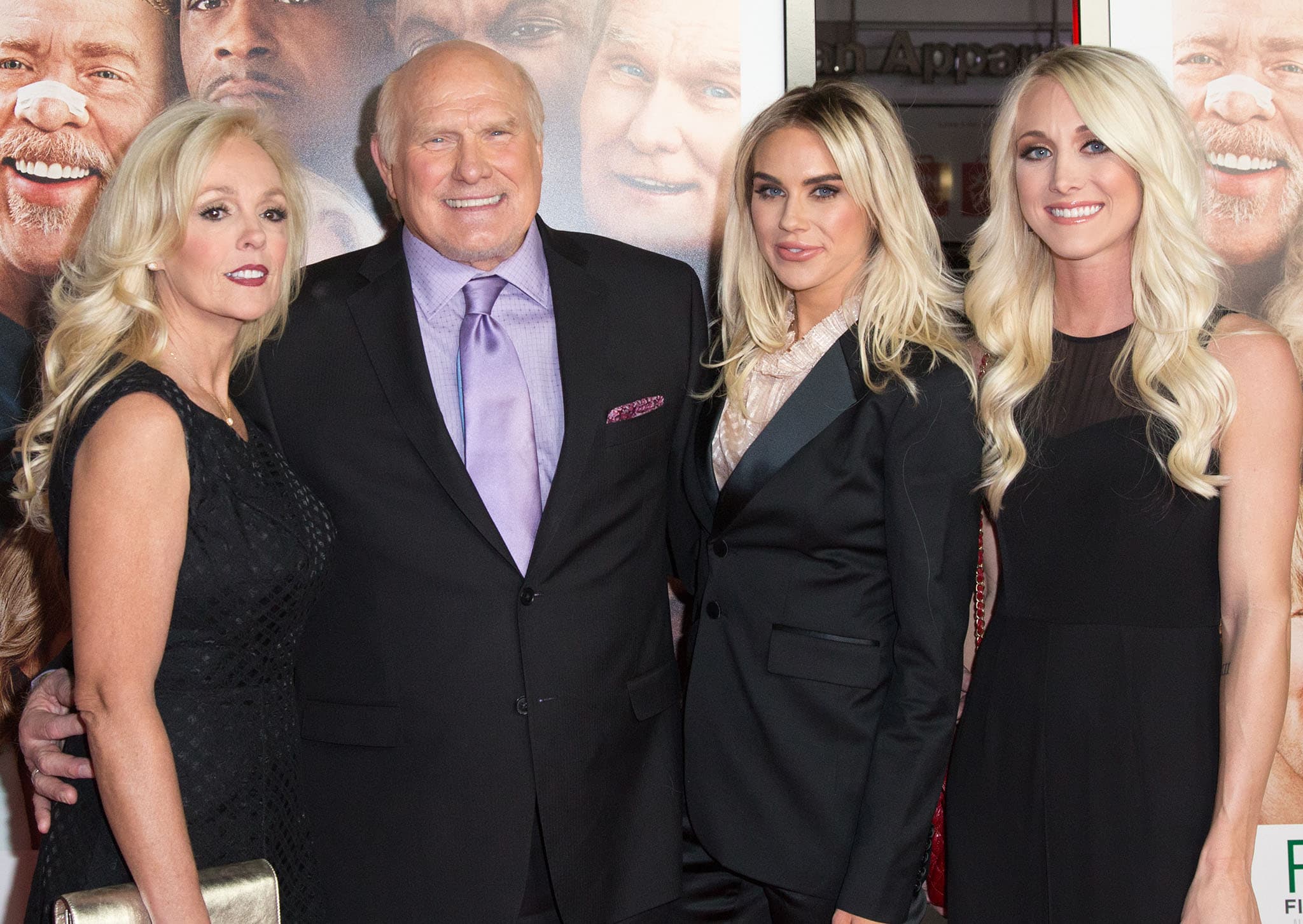 Tammy Bradshaw and Terry Bradshaw with his daughters, Rachel and Erin, with Charla Hopkins at the Father Figures premiere in December 2017
Although his third marriage may have failed, he got two lovely daughters out of it. Terry's two daughters have been in the spotlight before.
View this post on Instagram
His eldest daughter, Rachel, was on the television show Nashville and married Tennessee Titans star Rob Bironas. Rachel and Rob got married in 2014, and it was just three months later when he passed away.
Initially, Rachel wasn't sure if she wanted to discuss the tragic events on the show; however, she decided to be open about it as it was a big part of her life and who she is.
View this post on Instagram
The youngest daughter, Erin, is a competitive horse rider and married to a fellow equestrian. She also appears on the family show and, in the first episode, is seen arguing about her breast augmentation surgery with her father.
View this post on Instagram
Lacey, Terry's step-daughter, is just as much a daughter as his other two. Terry has been in her life for over twenty years! When Tammy moved in with Terry, Lacey moved in too. Lacey is married to Noah Fox Hester, a private chef who also appears in the show.
Prior to her marriage to Noah, Lacey was in a previous relationship and had a daughter named Zuri, making Terry and Tammy grandparents for the first time!
Terry and Tammy are very proud and doting grandparents. On June 3, 2017, the Bradshaw family welcomed the newest member, a baby boy named Jeb.
Terry and Tammy Bradshaw have not had the most traditional romance story. Yet, Tammy has stood by Terry from the very beginning. Knowing he struggled after his previous marriage failed and his mental health challenges, she never pressured him or questioned his intentions.
She gave him the space to heal and sort himself out. This has worked well for the pair, and they have now been married for six years, with the two families coming together for the world to see on the Bradshaw Bunch.
Despite the airing of the first season, little is known about Tammy Bradshaw's past or the intimate details of their first encounter. A second season will be released although the date is to be determined, and hopefully, we will get to know Tammy a little more and continue to witness the fun relationship these two have.
Credit: Judy Eddy / Andres Otero / Sheri Determan / WENN