Grandma called – she wants her curtains back.
The general audience is taking Taylor Schilling's look on the Emmy's red carpet pretty well, and to give due credit to the 31-year-old, yellow seems to be working wonders for her. However, the reason we can't give this look our full blessing is the dress: it's a bit too drape-y for us (pun intended).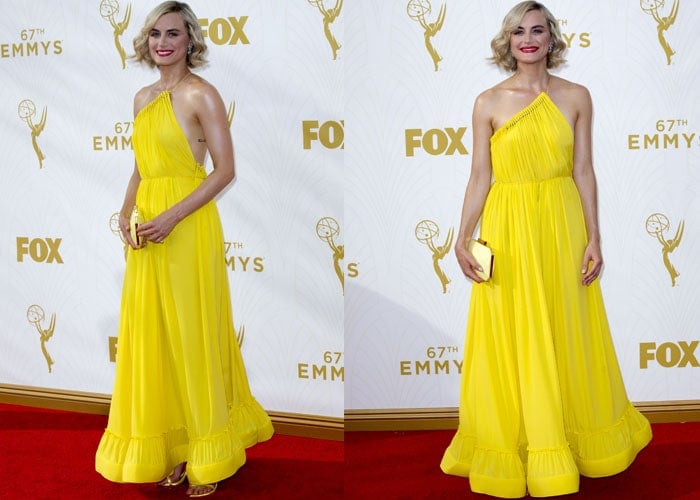 We won't argue that Taylor looks absolutely stunning, but her dress looks like something that was yanked out of a living room and slung around her neck. Her side angles look great but her front looks quite frumpy.
The silver lining in all these is that we get to see the infamous Stuart Weitzman "Nudist" heels in an interesting yellow satin version.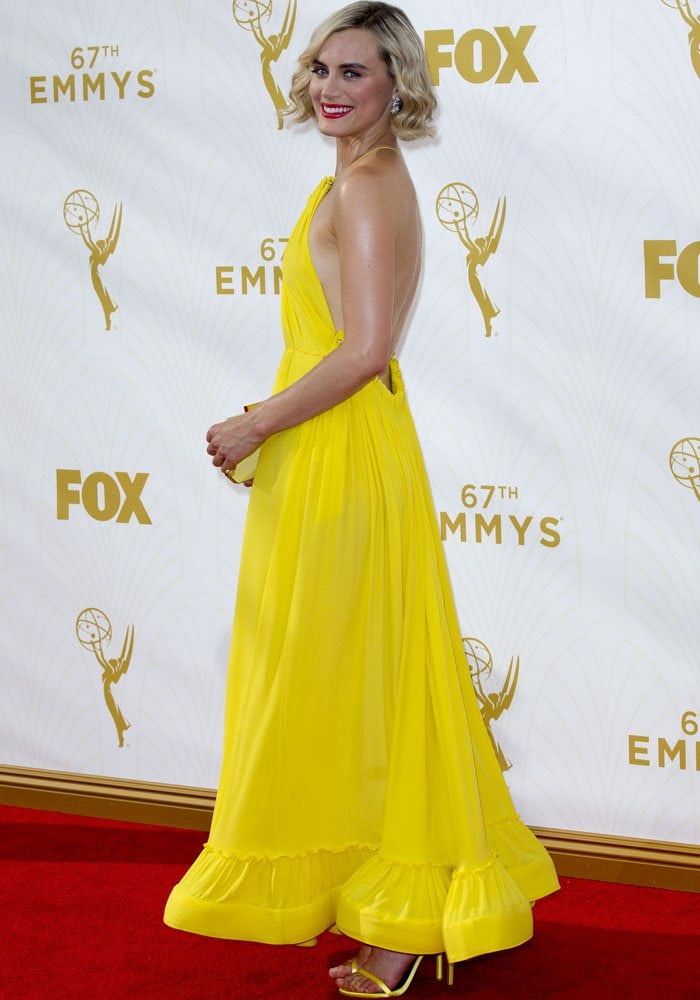 Taylor Schilling at the 67th Annual Primetime Emmy Awards at the Microsoft Theater in Los Angeles on September 20, 2015
The yellow satin version of the "Nudist" sandal was custom-made for Taylor's Emmy look, but do check out the other more versatile satin looks from Stuart Weitzman at Amazon and Nordstrom:
Stuart Weitzman "Nudist" Sandal, $244.99 – $415.00 at Amazon and Nordstrom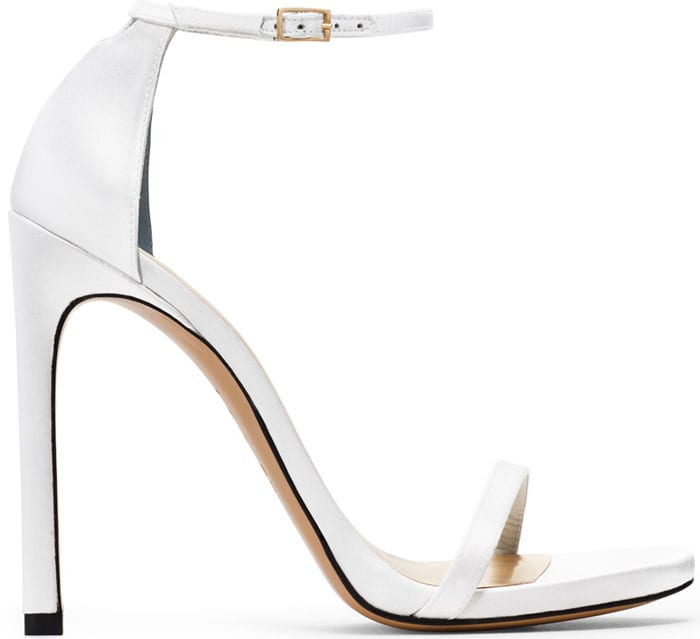 Stuart Weitzman "Nudist" in White Satin, $244.99 – $415.00 at Amazon and Nordstrom
Stuart Weitzman "Nudist" Sandal in Adobe Satin, $244.99 – $415.00 at Amazon and Nordstrom
Credit: Shazzy Mazzy AR6's Youtube / John Frieda US's Twitter / Brian To / WENN