Taylor Swift and Calvin Harris got everyone swooning when pictures from their date at Haim's concert in LA on Thursday hit news outlets. No official announcement of their girlfriend-boyfriend status yet, but Taylor and Calvin did hold hands right in front of the paparazzi for everyone to snap and see. They also now have combined nicknames "Caylor/"Talvin", which is also the name of Instagram account dedicated to their lovey-dovey pictures. As far as social media is concerned, that's pretty much considered as solid relationship status. Peep the pop star and DJ's hand-holding pictures: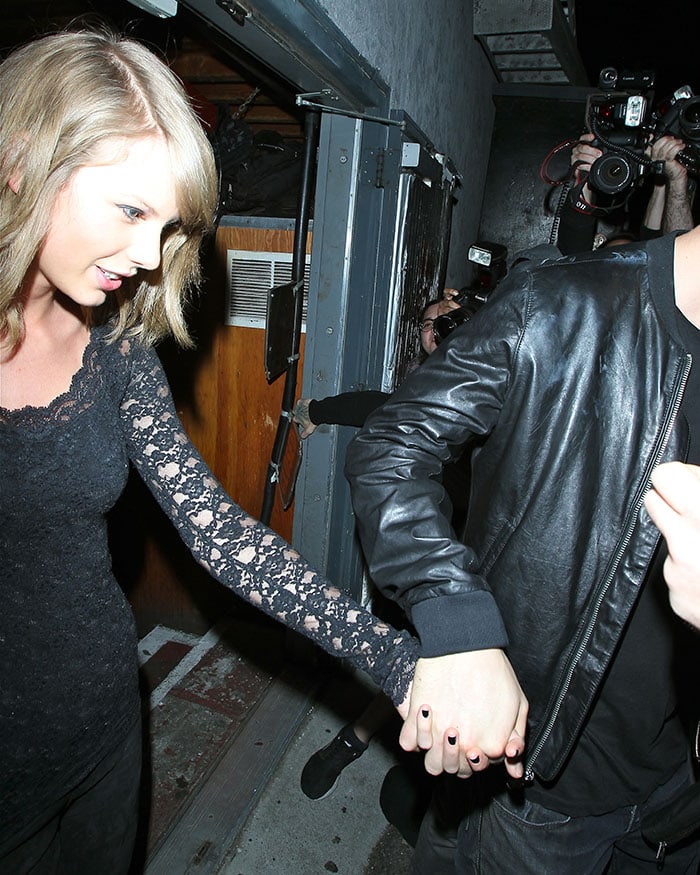 Taylor Swift and Calvin Harris holding hands as they leave rock band Haim's concert at The Troubadour club in Hollywood, California, on April 2, 2015
Taylor Swift being guided by her bodyguards and holding tightly onto Calvin Harris' hand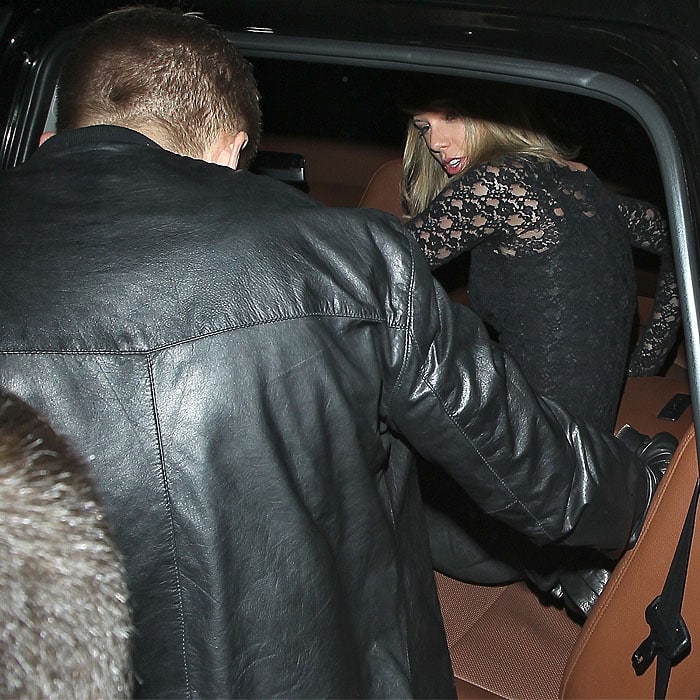 Taylor Swift and Calvin Harris safely getting into their car and out of the paparazzi mob
You can see that the Taylor and Calvin have even begun dressing alike; both are in black leather jackets, black tops, black jeans, and black shoes. And you know what they say about a couple who start mirroring each other: it's a strong sign of attraction, connection, and bond between the two.
We were about to dismiss Taylor's outfit as a basic all-black ensemble, but then we got a closer look. We saw that her supposed suede boots were seamlessly connected to her suede pants. Right now, only one woman makes one-piece pants/shoes, and that's Tamara Mellon and her genius "Sweet Revenge" legging boots creation.
Taylor wore the legging boots the way they were intended — to create an uninterrupted line and a long, lean, and leggy look. Definitely much better than Kim Kardashian's decision to pair the leather legging boots with a ruffled leather skirt.
You'll find the leather version of the Tamara Mellon "Sweet Revenge" legging boots at Shopbop and Saks.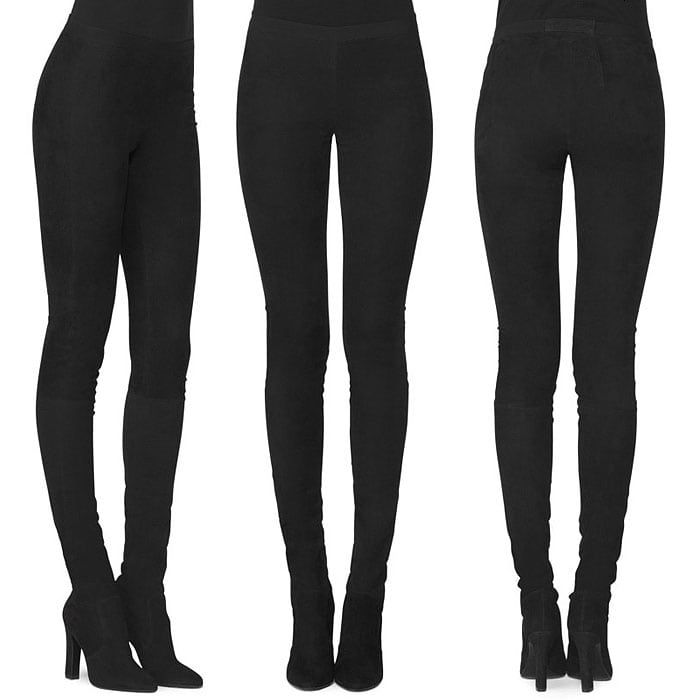 Tamara Mellon "Sweet Revenge" Stretch-Suede Legging Boots, $1,995
Credit: 3rd Eye/WENN.com