First introduced to us by the brilliant minds of Chuck Lorre and Bill Prady in September 2007, The Big Bang Theory featured a quirky group of socially awkward scientists that has captured the hearts of viewers around the globe.
Fast forward to May 2019, and the iconic sitcom bid a fond farewell with an emotional finale that left fans laughing and reaching for tissues.
The Big Bang Theory is a beloved American television sitcom that ran for 12 seasons and 279 episodes (Credit: CBS)
Throughout 12 seasons and an impressive 279 episodes, The Big Bang Theory established itself as one of the most beloved sitcoms of the last decade. It provided endless entertainment and earned critical acclaim and a slew of awards.
But that's not all. Beyond the show, the entire cast has had their shining moments, seamlessly transitioning into new and exciting projects. Even more fascinating is that the stars portraying these geniuses accumulated substantial wealth in their bank accounts.
Let's explore the net worth of these talented actors who brought these unforgettable characters to life and shed light on how much they've earned during their time on The Big Bang Theory.
1. Jim Parsons as Sheldon Cooper – $160 Million Net Worth
Jim Parsons, famous for portraying the iconic Sheldon Cooper, has achieved remarkable fame. His impeccable comedic timing and unique characterization captivated audiences, earning him a massive fan following and garnering 29 awards out of 65 nominations.
Jim Parsons played Sheldon Cooper in The Big Bang Theory, and he has an impressive net worth of $160 million (Credit: Marion Curtis / StarPix for Focus Features / Startraksphoto / Cover Images)
The 50-year-old was the highest-paid actor in TV during his tenure on the series, earning an impressive annual income of over $25 million. As of 2023, his net worth is an astounding $160 million, making him the richest TBBT cast member and one of the industry's wealthiest actors.
Even after The Big Bang Theory's conclusion, Jim continued to thrive in television, reprising his role as the adult Sheldon in the prequel spin-off Young Sheldon, where he served as an executive producer and narrator.
His talents extend beyond the sitcom, including his Tony Award-winning performance in The Boys in the Band on Broadway.
2. Kaley Cuoco as Penny – $110 Million Net Worth
Kaley Cuoco, who stepped into the role of Penny, began as a minor character but quickly evolved into a central figure due to the remarkable chemistry among the cast.
Her earnings skyrocketed from $45,000 per episode in season 1 to an impressive $200,000 in seasons 2 through 4. By the series' end, the 37-year-old actress raked in over $1 million per episode, propelling her net worth to a jaw-dropping $110 million.
Kaley Cuoco portrayed the role of Penny in The Big Bang Theory, and she has a net worth of $110 million (Credit: Faye's Vision / Cover Images)
Before her Big Bang Theory days, she left a mark in our childhood memories as the voice of Brandy in Brandy & Mr. Whiskers and Elisa Bowers in Alley Cats Strike.
Beyond her role as Penny, Kaley has lent her voice to Harley Quinn in her self-titled show, embracing a bold and adventurous persona alongside iconic characters like Poison Ivy and Catwoman.
Kaley is not just an actress; she's also an entrepreneur, running her production company, Yes, Norman Productions, which adds to her financial success.
3. Johnny Galecki as Leonard Hofstadter – $100 Million Net Worth
Johnny Galecki, renowned for playing Leonard Hofstadter, has left an indelible mark on the acting world. His exceptional portrayal of Leonard brought him financial success and established him as a prominent figure in the entertainment industry.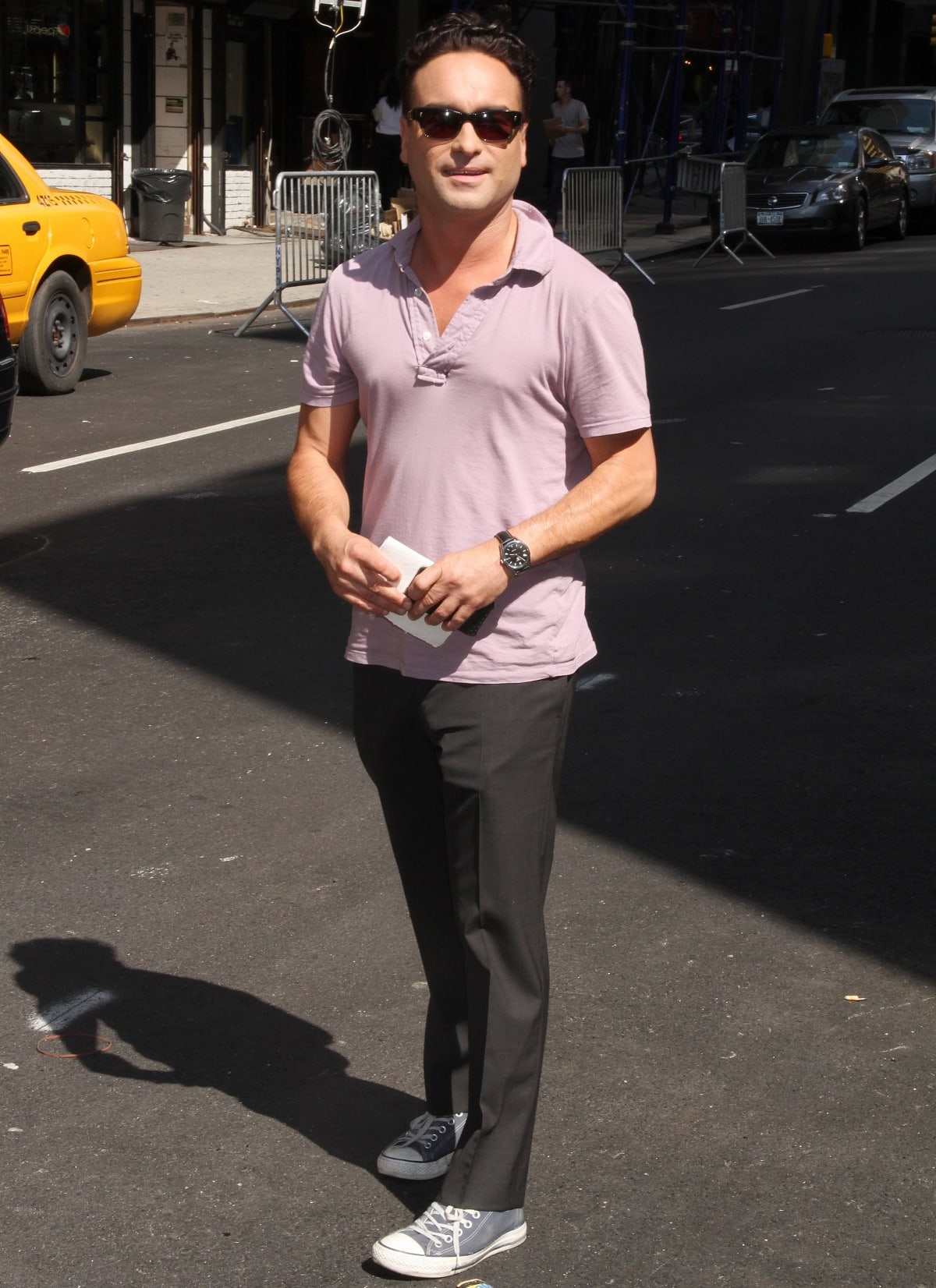 Johnny Galecki played Leonard Hofstadter in The Big Bang Theory, and he has a $100 million net worth (Credit: Dara Kushner / INFevents)
During his time on the show, the 48-year-old actor earned $1 million per episode, ranking him among 2018's highest-paid actors, with a staggering $25 million that year alone. His overall net worth now stands at an impressive $100 million, a testament to his prosperous career.
While still gracing our television screens in the Rosanne spinoff, The Conners, where he portrays David Healy, Johnny has also made memorable appearances in popular films such as National Lampoon's Christmas Vacation, and I Know What You Did Last Summer.
Notably, Johnny's personal life has seen significant changes, including the joyous arrival of his son Avery in December 2019 with his then-partner, 26-year-old Alaina Meyer.
4. Simon Helberg as Howard Wolowitz – $55 Million Net Worth
Simon Helberg portrayed the lovable Howard Wolowitz and has become a household name thanks to his exceptional comedic talent and acting skills.
The 42-year-old's journey in the entertainment industry dates back to before the 21st century, with roles such as Terry in A Cinderella Story and appearances on MADtv showcasing his comedic prowess.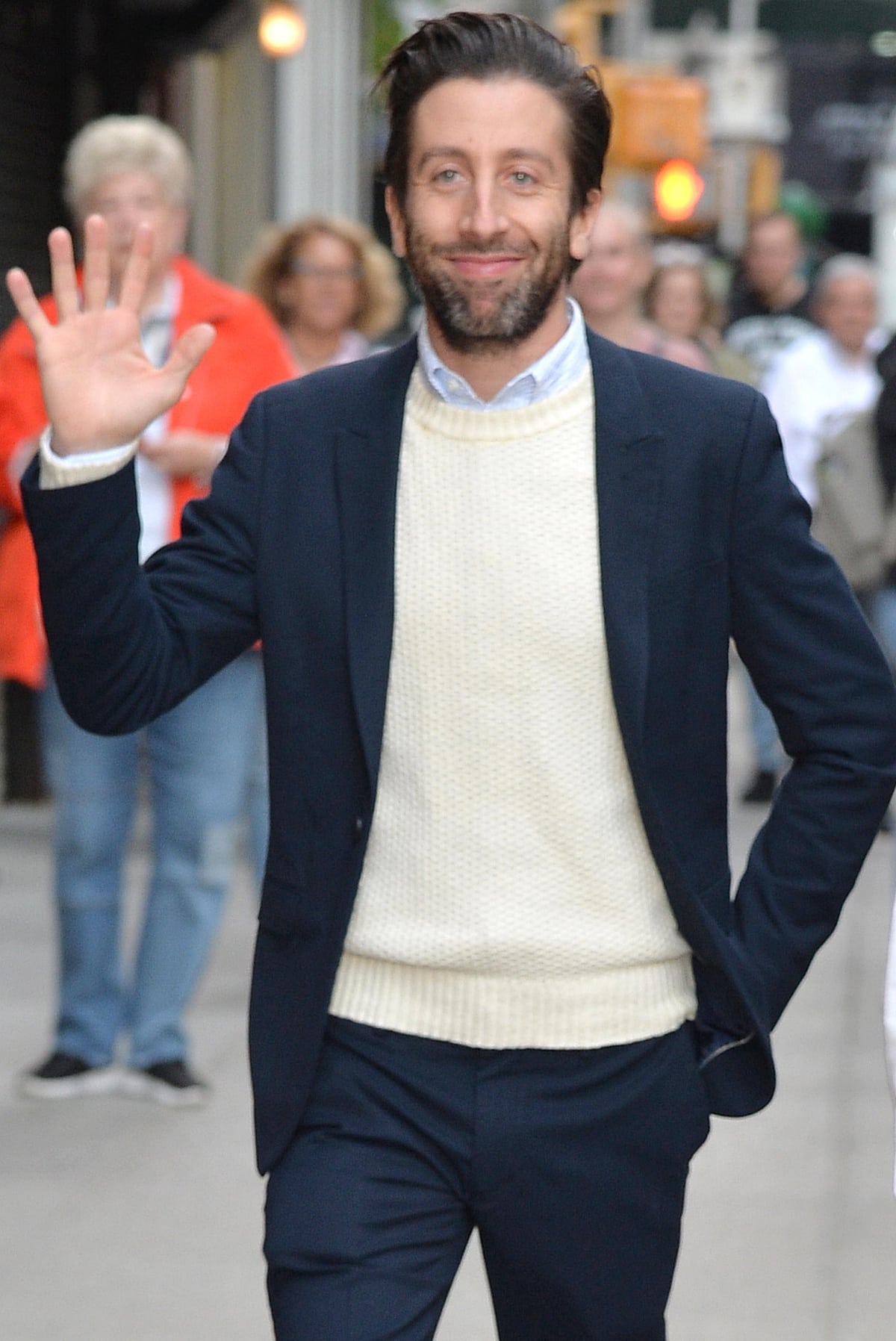 Simon Helberg portrayed Howard Wolowitz in The Big Bang Theory, and he has a net worth of $55 million (Credit: Kristin Callahan / ACE PICTURES / IN)
His ascent in the earning ranks was remarkable, going from internet sketch comedy to an estimated $800,000 per episode for his role as Howard.
With a net worth of $55 million, Simon has remained active in films and television, including the 2021 musical romantic drama film Annette, alongside Adam Driver and Marion Cotillard. He has also displayed versatility in works like A Serious Man and Florence Foster Jenkins.
5. Kunal Nayyar as Raj Koothrappali – $45 Million Net Worth
Indian actor Kunal Nayyar, known for playing Rajesh "Raj" Koothrappali since 2007, shot to fame as the hopeless romantic astrophysicist. He became a standout character despite not appearing in the unaired pilot episode.
Kunal Nayyar played Raj Koothrappali in The Big Bang Theory, and he has a $45 million net worth (Credit: BauerGriffin / INSTARimages)
The 42-year-old has amassed an impressive paycheck of $20 million per season, culminating in a net worth of $45 million, thanks to his iconic role on the hit sitcom and notable appearances in various films and TV shows.
Kunal lent his voice to characters like Vijay Patel in Sanjay and Craig and explored film projects like Trolls World Tour and Think Like a Dog in 2020. He even voiced the character Guy Diamond in the animated film Trolls and appeared in Dr. Cabbie.
6. Mayim Bialik as Amy Farrah Fowler – $25 Million Net Worth
Mayim Bialik, who debuted in the show as Amy Farrah Fowler, Sheldon's love interest in the season three finale, shares similarities with her role as both have PhD.s in neurobiology, adding diversity to the cast by portraying a well-developed, nerdy female character.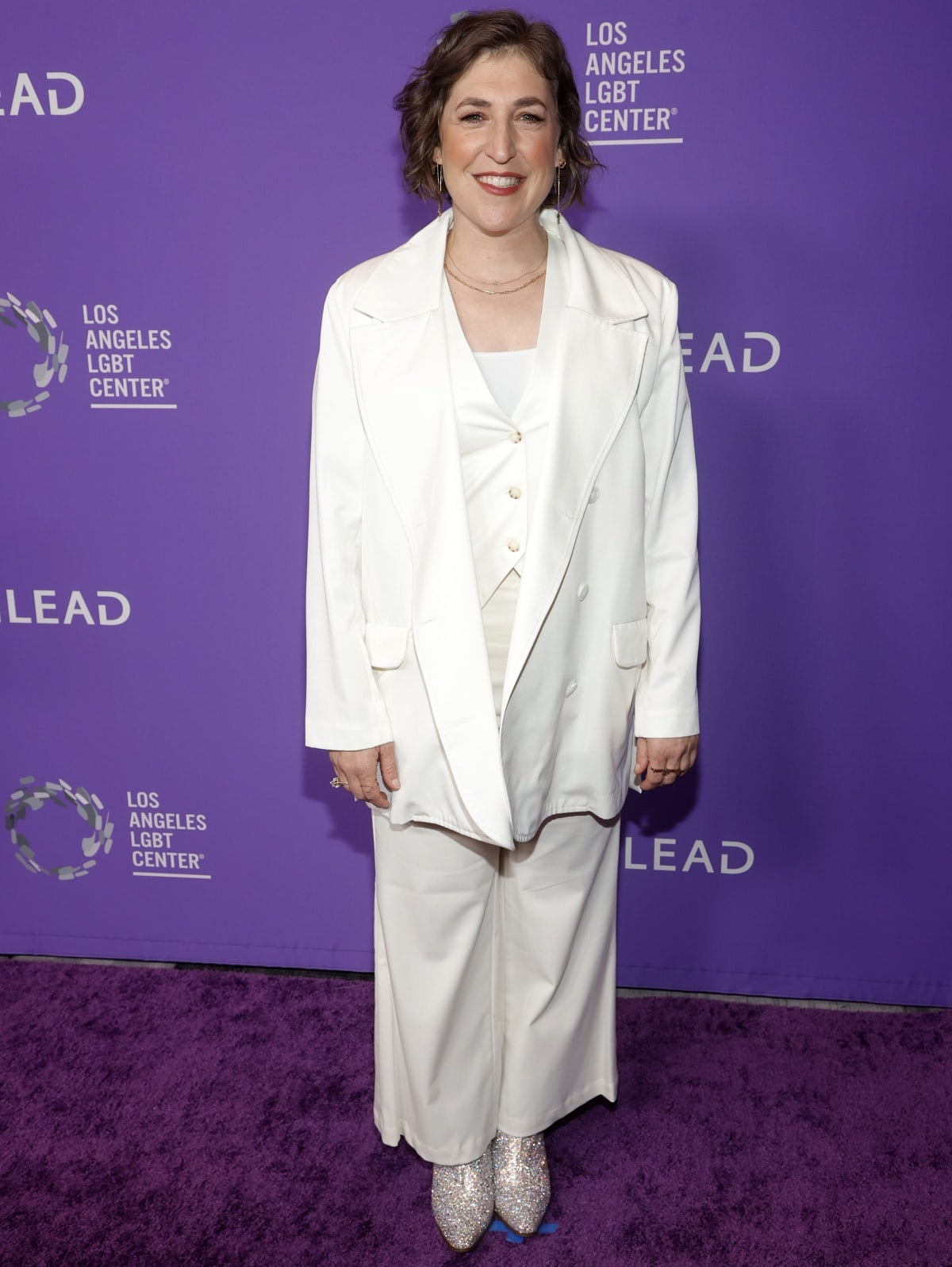 Mayim Bialik debuted in The Big Bang Theory as Amy Farrah Fowler, and she has a net worth of $25 million (Credit: Faye's Vision / Cover Images)
The 47-year-old accomplished author initially earned $175,000 per episode, which later increased to $200,000 in the show's later seasons. In the final season, she received a significant pay increase of $425,000 per 20-minute episode, earning a net worth of $25 million.
Before appearing in the show, Mayim was the lead in NBC's Blossom, playing the titular character for four years. Her journey to success included voice acting in shows like Hey Arnold! and Kim Possible.
In 2020, she made her directorial debut with the film As Sick as They Made Us and continues to work in television, appearing in shows like Celebrity Show-Off and starring in Call Me Kat.
7. Melissa Rauch as Bernadette Rostenkowski-Wolowitz – $20 Million Net Worth
Melissa Rauch portrayed Penny's Cheesecake Factory colleague and microbiologist, Bernadette, who later became Howard's love interest.
During the show's peak, the 43-year-old's earnings rose from $75,000 to an impressive $500,000 per episode, adding to her outstanding net worth of $20 million.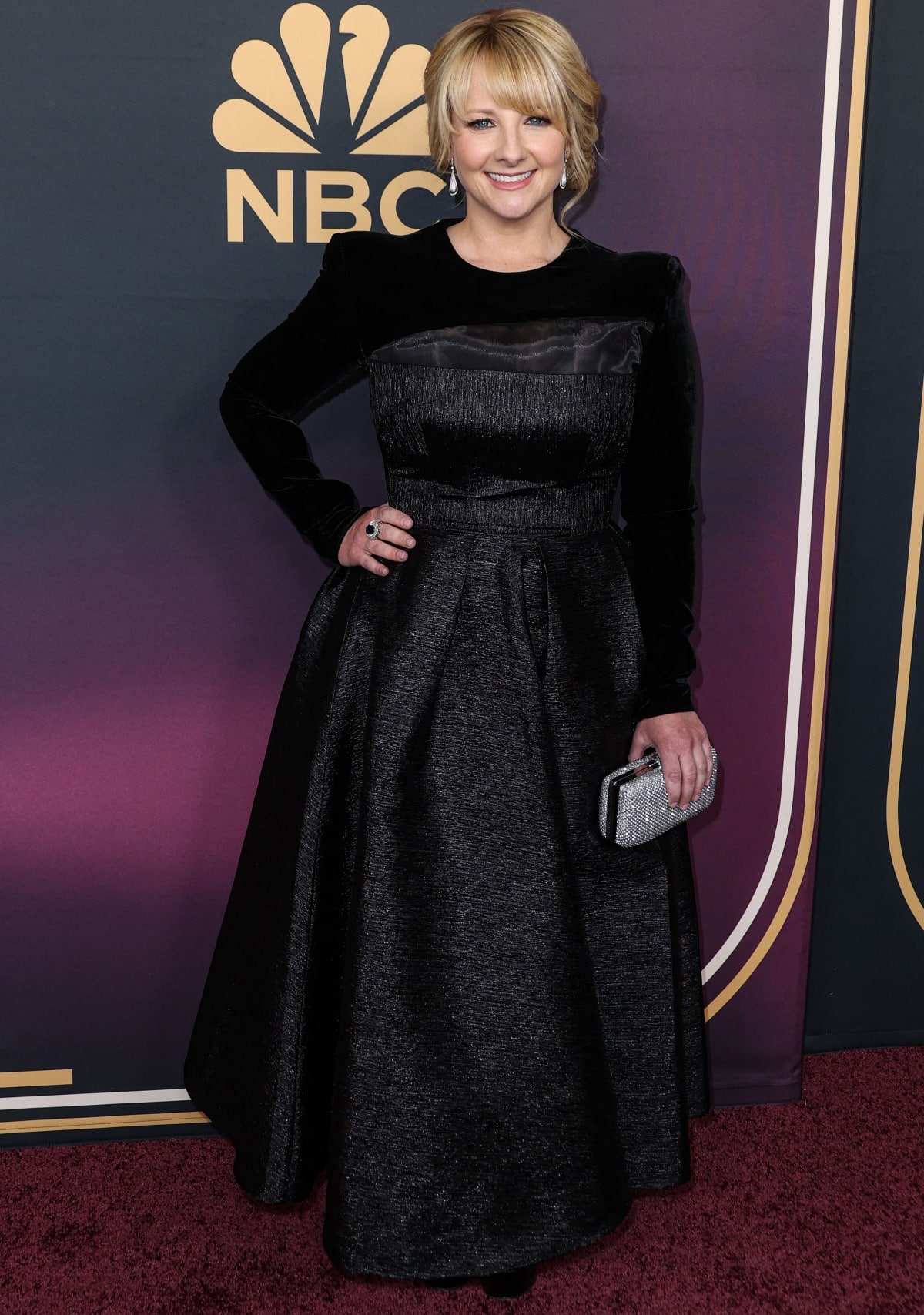 Melissa Rauch portrayed Bernadette Rostenkowski-Wolowitz in The Big Bang Theory, and she has a $20 million net worth (Credit: Abaca Press / INSTARimages)
Her exceptional portrayal of Bernadette, with a challenging, squeaky voice, highlighted her versatility. Melissa has proven to be a remarkable voice actress in cartoons like Star vs. the Forces of Evil, Robot Chicken, and Harley Quinn in Batman and Harley Quinn.
She had a year off from acting in 2020, during which she welcomed her son, Brooks, following the birth of her daughter, Sadie, in 2017. Currently, Melissa stars in the reboot of the Night Court series and has appeared in True Blood and The Office.
8. Kevin Sussman as Stuart Bloom – $3 Million Net Worth
Kevin Sussman, introduced in the second season and later becoming part of the main cast in the sixth season, gave life to Stuart Bloom. He portrayed the comic book store owner with low self-esteem and dating challenges and eventually found love with Denise, brought to life by Lauren Lapkus.
Kevin Sussman played Stuart Bloom in The Big Bang Theory, and he has a net worth of $3 million (Credit: DDP / INSTARimages)
The 52-year-old actor earned $50,000 per episode throughout the series, appearing in 84 episodes. While this salary is lower than the main cast's, it still contributed to his current net worth of $3 million.
His impressive resume includes notable appearances in shows such as My Name is Earl, Law & Order, and The Sopranos. He also had a recurring role as Walter on the ABC comedy-drama Ugly Betty from 2006 to 2010.