Whether you love him or hate him, Tom Cruise is arguably one of the biggest movie stars Hollywood has seen over the last 30 years.
Cruise was born on July 3, 1962, in Syracuse, New York. According to IMDB, his full name is Thomas Cruise Mapother IV. He spent much of his childhood traveling around the world before settling with his mom and stepdad in Glen Ridge, New Jersey.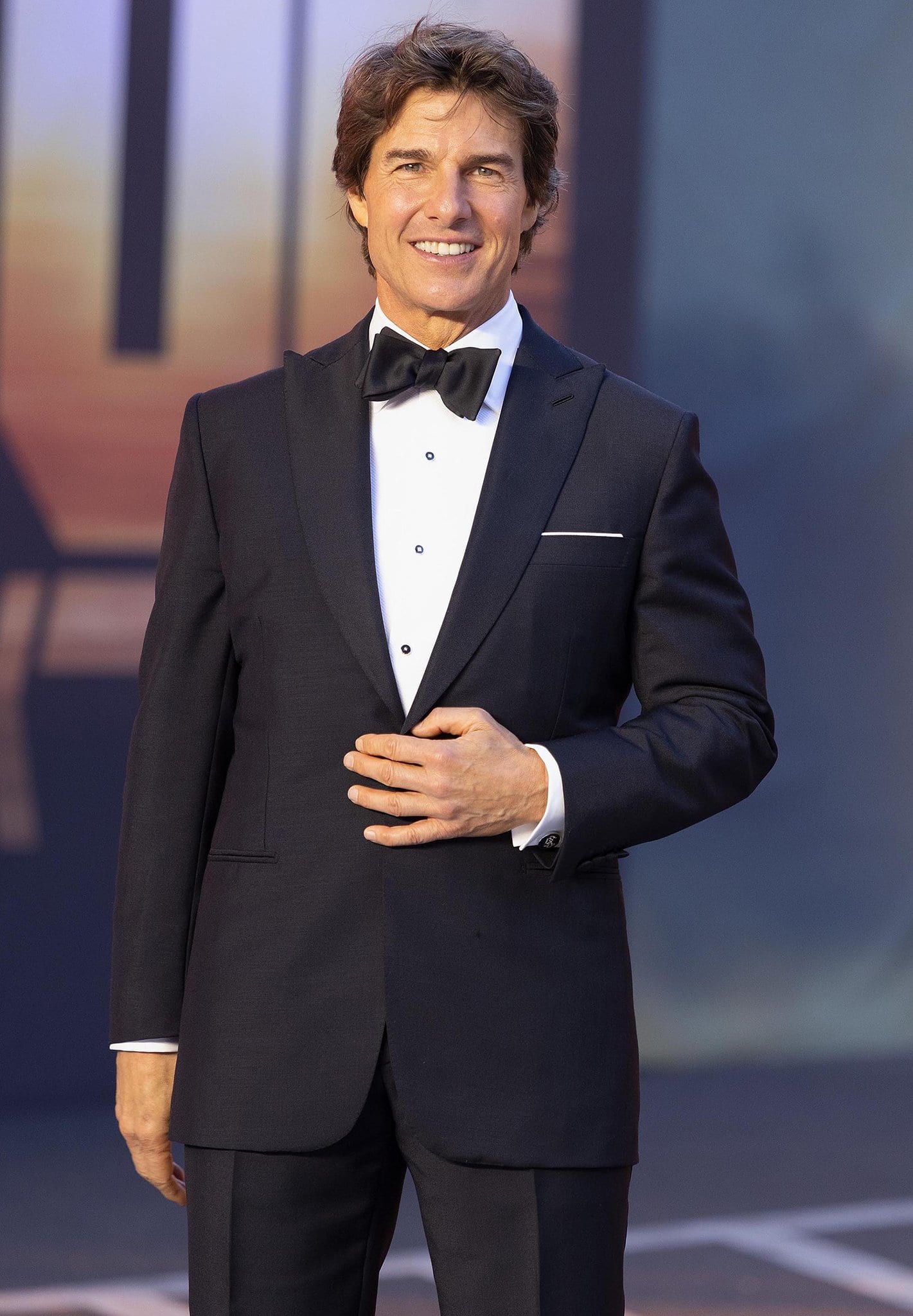 Tom starred in several box office hits, including Top Gun, Rain Man, Mission: Impossible, and Jerry Maguire (Credit: Cover Images / INSTARimages)
In high school, the "War of the Worlds" star actually had dreams of becoming a priest but soon developed an interest in acting which would change the trajectory of his life.
Throughout the 1980s, Tom starred in box office hits like Top Gun (1986) and Rain Man (1988). In the '90s, he solidified his box office success with films like Mission: Impossible (1996) and Jerry Maguire (1996).
Nicole Kidman and Tom Cruise tied the knot in 1990 before their divorce in 2001 (Credits: Featureflash Photo Agency / Shutterstock)
His personal life has been the topic of tabloids for years. He was married to Nicole Kidman for ten years before they divorced in 2001. They also starred in several films together, including the 1990 American romantic sports action drama Days of Thunder.
In 2005 he publicly proclaimed his love for Katie Holmes on Oprah Winfrey's talk show. That same year, they announced they were engaged, then they announced they were expecting.
Tom Cruise and Katie Holmes began dating in 2005 and married in 2006 (Credits: Featureflash Photo Agency / Shutterstock)
They got married in 2006, seven months after welcoming daughter Suri into the world. But in 2012, Holmes filed for divorce, which came as a shock to Cruise. It was reported that Holmes was leaving Scientology and wanted to protect Suri from the religion.
Even with personal turmoil, Tom Cruise still manages to churn out box office hits year after year. Let's take a look at which ones have the highest ratings, according to Rotten Tomatoes.
10. Space Station (2002) – 87% score
Cruise narrated this documentary that follows astronauts as they prepare for a mission to complete work on the International Space Station.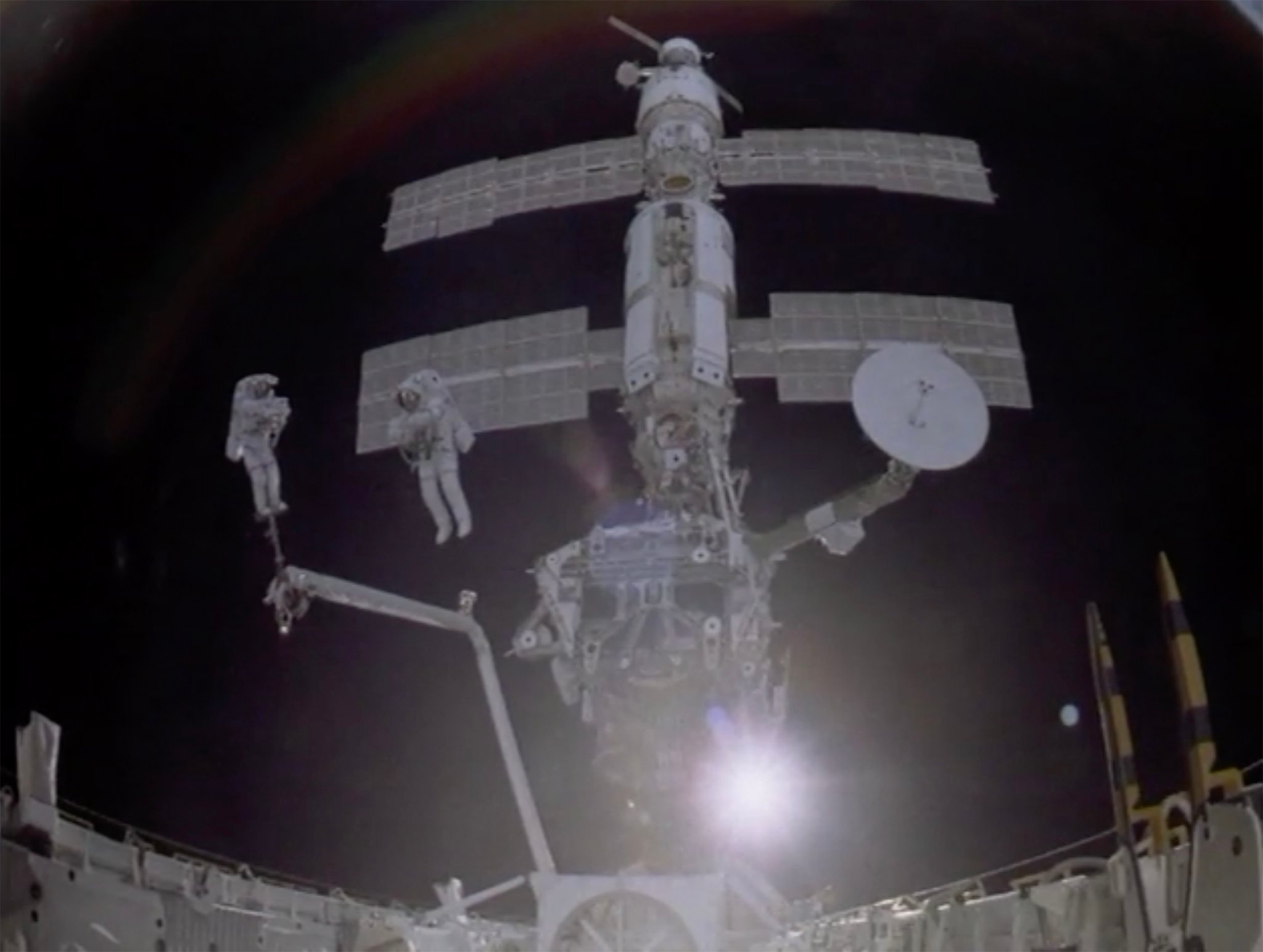 Tom Cruise narrates the 2002 Canadian-American 3D short documentary film about the International Space Station (Credit: IMAX Corporation)
The film shows the astronauts as they go through intensive training starting at the Kennedy Space Center until they say their goodbyes to their families before launching into space to complete their mission.
Cruise was 40 years old when the film was released, and it brought in more than $93 million at the box office.
9. The Color of Money (1986) – 89% score
A 24-year-old Cruise played opposite movie legend Paul Newman in this flick.
Newman plays former pool hustler "Fast Eddie" Felson when he decides he wants to return to playing pool by taking on a student. That's when he meets Cruise's character Vincent Lauria.
Paul Newman as Fast Eddie Felson and Tom Cruise as Vincent Lauria in the 1986 American sports drama The Color of Money, which grossed $52,293,982 domestically (Credit: Touchstone Pictures)
Eddie teaches Vincent scamming tricks as they tour different pool halls. Eventually, Eddie grows tired of Vincent being a showoff which leads to an argument and a falling out.
The two cross paths again as opponents after Eddie decides to start playing again. The U.S. box office gross was $52.3 million.
8. Rain Man (1988) – 89% score
Two years after The Color of Money, a 26-year-old Cruise plays car dealer Charlie Babbitt in Rain Man. Babbitt returns home to Cincinnati when he learns his estranged father has died.
He discovers he has an autistic older brother named Raymond, played by Dustin Hoffman, and that his father's $3 million dollar fortune is being left to the mental institution that takes care of him.
Rain Man took home the 1988 Academy Award for Best Picture, Best Director, Best Actor for Dustin Hoffman, and Best Screenplay (Credit: Metro-Goldwyn-Mayer)
Motivated by the money, Charlie checks Raymond out of the institution, and they go on a life-changing cross-country road trip back to Los Angeles, where Charlie lives.
The movie brought in $171.2 million at the box office, which is no surprise considering the star-studded leading men carrying the film.
7. Minority Report (2002) – 90% score
It seems that by the early 2000s, a 40-year-old Cruise had figured out that action movies are his forte. Minority Report is described as an action-detective thriller set in Washington, D.C., in 2054.
Minority Report was one of the best-reviewed films of 2002, with over $358 million of earnings worldwide (Credit: DreamWorks)
Cruise plays Chief Paul Anderson in the flick. The character is the head of a police unit that uses psychic technology to arrest and convict murderers before they commit a crime. The plot twist is his character ends up being one of the accused future murderers.
While it's not his most popular film, a 90% Rotten Tomatoes score and $132 million earnings at the box office prove that people want to see him in these types of movies.
6. Edge of Tomorrow (2014) – 91% score
This film is another sci-fi action thriller that Cruise added under his belt. With a 91% score, it solidifies the notion that people love the intense, dramatic energy he can bring to the big screen.
Tom Cruise was 52 when he played the role of Major William Cage opposite Emily Blunt in the sci-fi action movie Edge of Tomorrow (Credit: Warner Bros. Pictures)
At 52 years old, Cruise plays Major William Cage, an officer who has never seen combat. Cage goes on a suicide mission but ends up in a Groundhog Day scenario, only there's no humor in this situation. He gets killed almost immediately but ends up having to relive the same fight and death over and over again.
He gets better with each fight, but is it enough to help him defeat the aliens that threaten earth?
5. Risky Business (1983) – 92% score
I'm personally surprised Risky Business isn't ranked higher. You might know the film from the famous scene of Cruise in a button-down shirt and underwear, and white socks as he slides into the frame while dancing to Old Time Rock and Roll by Bob Seger.
The scene is probably the most famous scene people know Cruise for.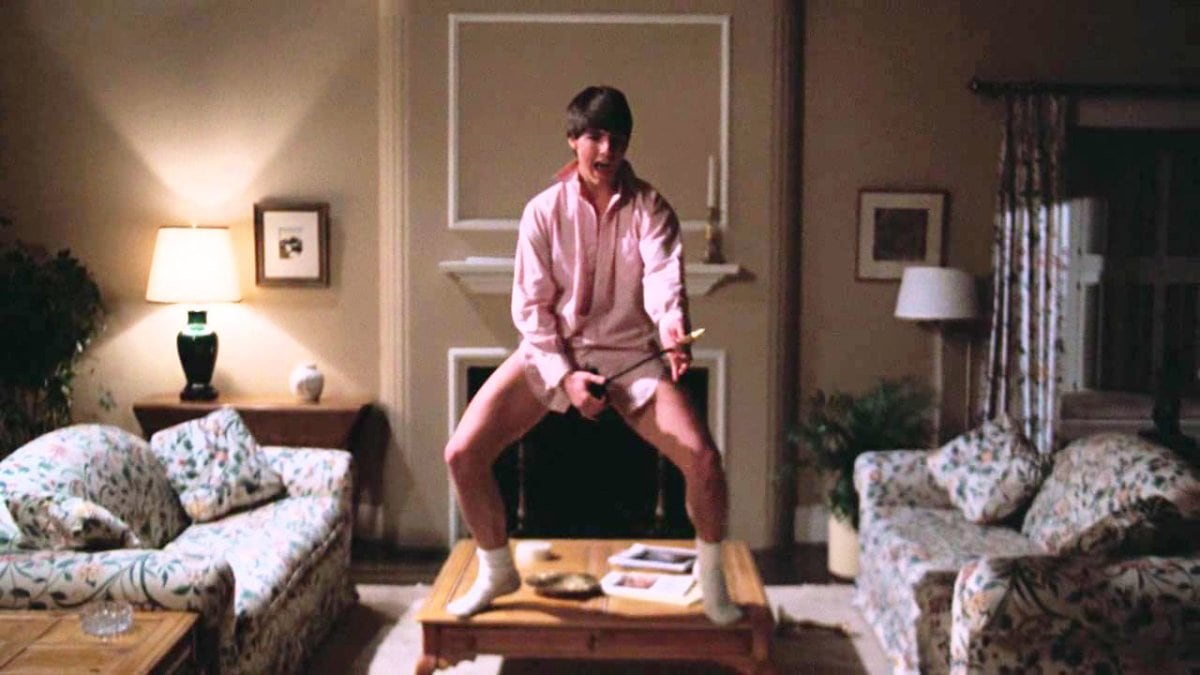 Tom Cruise was 21 when he played high school senior Joel Goodsen in the teen sex comedy drama Risky Business, best known as Cruise's breakout movie (Credit: Warner Bros. Pictures)
He was 21 at the time the movie was released, but he plays a high school senior, Joel Goodsen.
With his parents out of town, he tries to hire a prostitute for a night of fun, but things go haywire quickly. He has to use creative measures to try and fix the mess he's gotten himself into.
4. Mission: Impossible Ghost Protocol (2011) – 93% score
Mission: Impossible is probably the movie series Cruise most gets associated with now, with multiple installments and three of the sequels making this list, including Ghost Protocol with a 93% score.
Then 49-year-old Tom Cruise did some death-defying stunts for Mission: Impossible Ghost Protocol, including scaling the world's tallest building, the Burj Khalifa in Dubai (Credit: Paramount Pictures Studios)
Cruise was 49 when he revived his famous character, Ethan Hunt. This time around, he's being blamed for a terrorist attack, Hunt and the entire IMF agency are disowned by the U.S. government, and the president initiates a Ghost Protocol (hence the name of the movie).
Hunt has to work to clear the agency's name and take on a group of IMF fugitives in the process.
Cruise had to actually do some death-defying stunts for this film, including scaling the outside of the world's tallest building in Dubai. A stunt that Cruise continues to try and beat to this day.
3. Mission: Impossible Rogue Nation (2015) – 94% score
Mission: Impossible Rogue Nation is the second movie from the series to make an appearance on this list. Clearly, Cruise loves playing Ethan Hunt, and who could blame him?
Not only do they bring in the money at the box office, but with a 94% score, it's clear they're also fun to watch.
Tom Cruise continues to play Ethan Hunt at 53 years old, still doing his own stunts for the fifth installment in the Mission: Impossible film series (Credit: Paramount Pictures Studios)
Cruise was 53 when the movie was released, and according to IMDB, Cruise did all of his own driving in the film. Also, he did all of his own stunts during the sequence where Ethan Hunt climbs outside of a flying airplane.
At times he was suspended on the aircraft at 5,000 feet in the air. This is one of the ways Cruise tried to outdo his stunts from Mission: Impossible Ghost Protocol.
2. Top Gun: Maverick (2022) – 97% score
At the age of 59, Cruise reprises his role as Pete "Maverick" Mitchell in the sequel to the '80s movie that fans have waited more than 30 years for.
Sequels are a tough thing to conquer, especially when the original is so highly regarded by fans and critics. Several critics say the sequel is better than the original.
Thirty-six years since Top Gun first came out, the now 59-year-old Tom Cruise reprises his role as Maverick Mitchell in the sequel Top Gun: Maverick, which grossed $321 million worldwide, making it the seventh highest-grossing film of 2022 (Credit: Paramount Pictures Studios)
We get to see how Maverick turned out. It's no surprise he's one of the Navy's top aviators, pushing the envelope as a test pilot and dodging rank advancements that would ground him.
Cruise insisted that there be minimal CGI, so as an accomplished pilot himself, he personally designed a three-month aviation course for the new actors to learn how to fly the planes used in the movie. That's pretty incredible if you ask me!
1. Mission: Impossible Fallout (2018) – 97% score
The third and final appearance of a Mission: Impossible movie on this list is tied with Cruise's most recent release of the Top Gun sequel.
Just watching the trailer and knowing Cruise's history of doing his own stunts, you must wonder what death defying-stunts he did in this installment.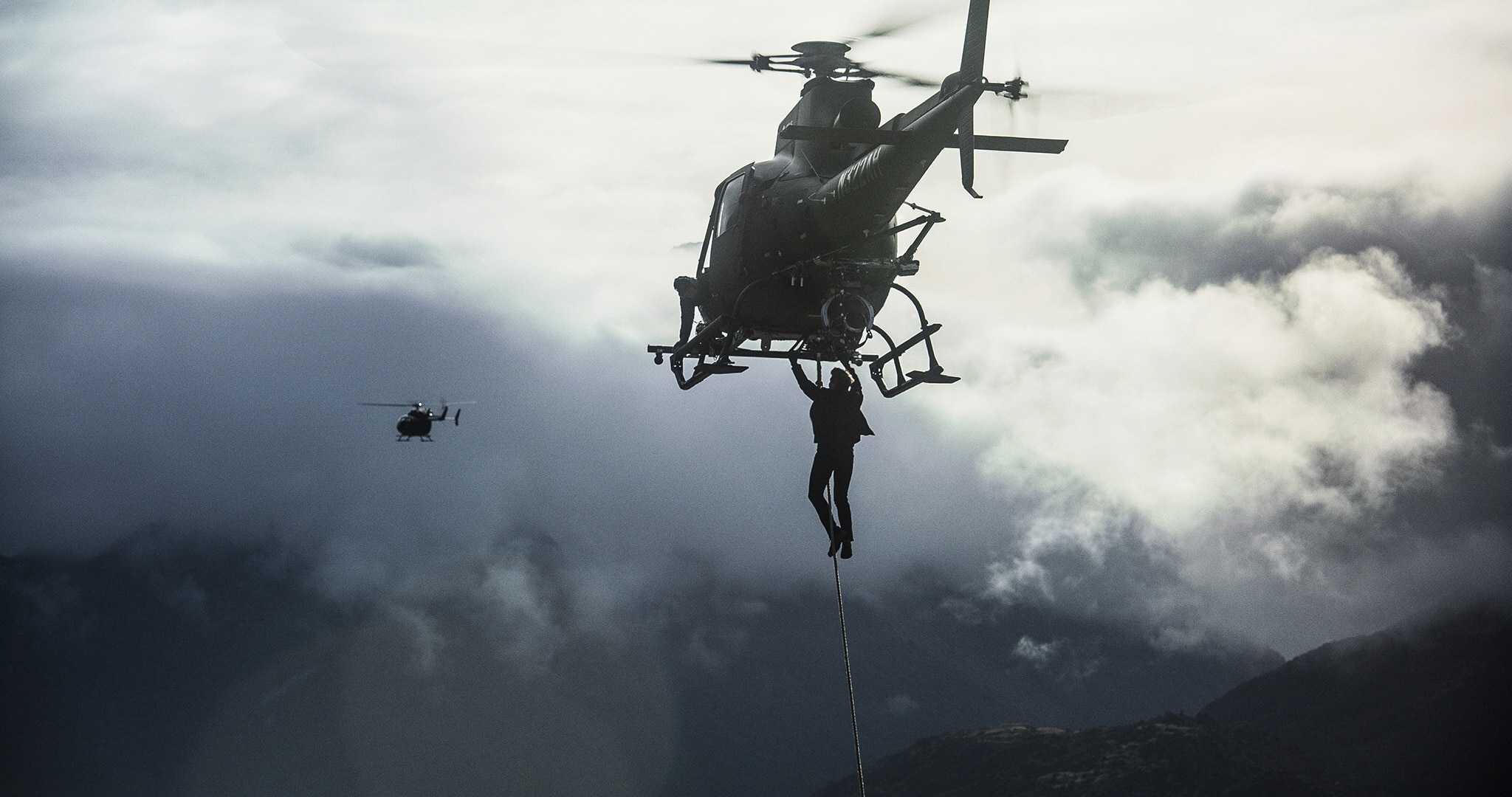 Tom Cruise trained for a year to do a HALO jump, an acronym for high altitude, low opening, for Mission: Impossible Fallout (Credit: Paramount Pictures)
According to IMDb, he did some impressive stunt driving during filming and a High Altitude Low Opening jump out of a plane which took a year for him to train for.
Of course, he reprises his role as Ethan Hunt once again; this time, the character and the IMF team join forces with a CIA assassin to prevent an epic disaster from happening.
The movies never fail to disappoint, which makes sense why many of them are ranked so high, and this one is no different, with a 97% score.